Released on 6th November, this superb box set houses two very nice digibooks that contain Blu-ray editions of the Sam Raimi SPIDER-MAN trilogy starring Tobey Maguire and Kirsten Dunst and the Marc Webb double bill of THE AMAZING SPIDER-MAN starring Andrew Garfield and Emma Stone, with 7 discs in total!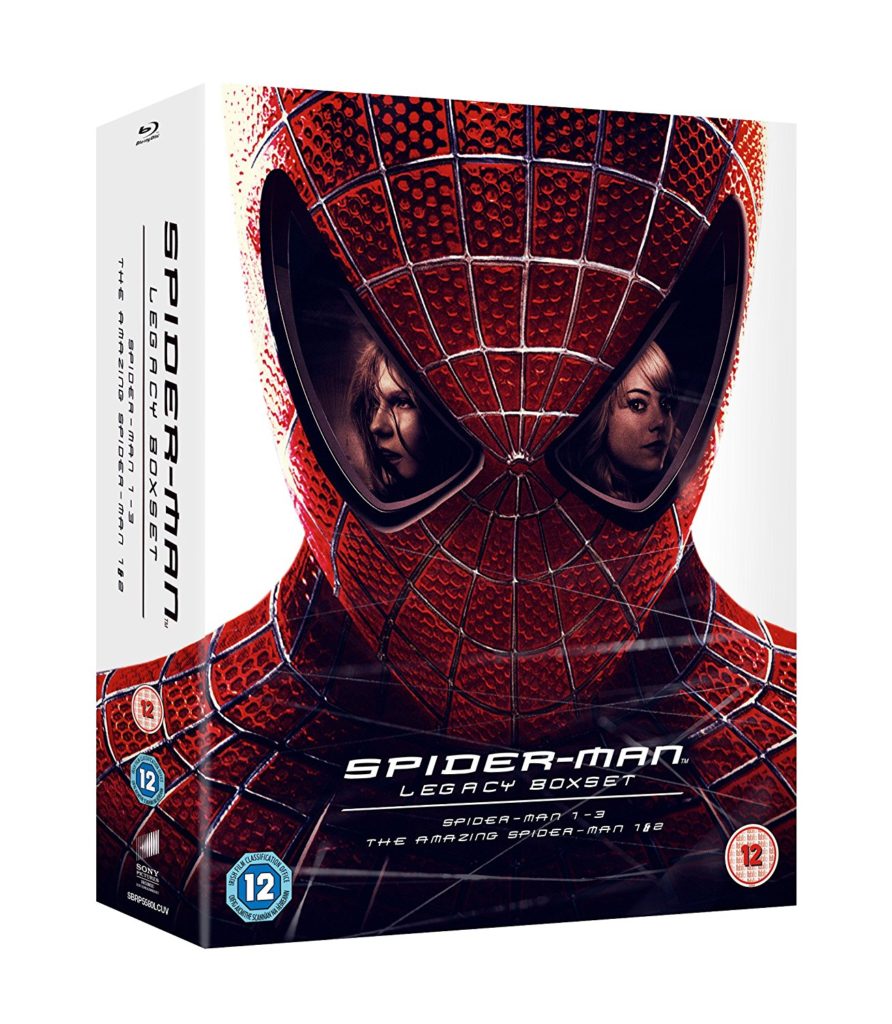 The Digibook that houses the Sam Raimi trilogy includes 4 discs that features SPIDER-MAN, SPIDER-MAN 2.1 (including both theatrical and extended cuts of the movie), SPIDER-MAN 3, and an all-new bonus disc that also features the Editor's Cut of SPIDER-MAN 3 which is brand-new to UK home video. The Digibook also features 40 pages of information on the trilogy.
The second Digibook in this fantastic box set features both movies directed by Marc Webb, starring Andrew Garfield – THE AMAZING SPIDER-MAN and THE AMAZING SPIDER-MAN 2, as well as an all-new bonus disc that features a documentary entitled "The Stan Lee Legacy: From Comics to Homecoming" and 28 pages of information for both movies. Also included is a redeemable code to get all movies on Digital HD.
Both Digibooks are housed in a sturdy and lovely slipbox that has some great effects to it, that you can see in the pictures. Each Digibook is with a matte finish; the Spider-Man character on both is spot gloss with metallic effects given to the other characters. Also, it's numbered! There's a small sticker on the underside of the box set, and these are limited to 2000 sets only! This won't be around for long, that's for sure!
You can purchase yours now direct from Amazon.co.uk