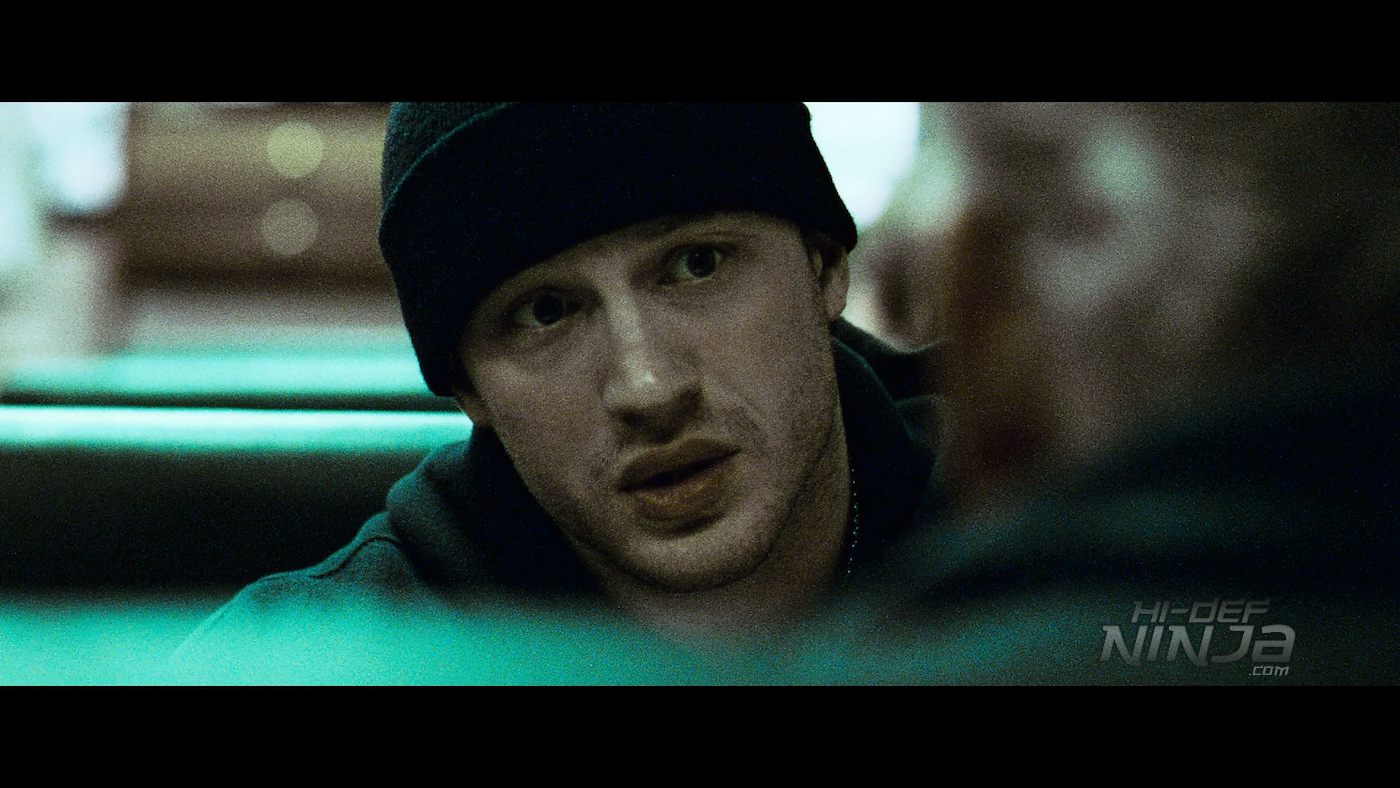 WARRIOR 4k UHD and Blu-ray Review
The Movie

The Video - 4k UHD

The Video - Blu-ray

The Audio - 4k UHD

The Audio - Blu-ray

The Supplements
Tommy Riordan has been gone his home in Pittsburg for a long time and he has there to see his father Paddy.  He was living with his mother and then he joined the Marines.  Because of their lack of involvement in each other's lives, Tommy doesn't know that his dad doesn't drink anymore or that he has hasn't seen his other son, Brendan, in a long time as well.
Brendan is a high school physics teacher and his family is in some trouble.  They have an upside down mortgage and if they don't get caught up in 30 days, they lose their home.  He tells his wife that he has a second job as a bouncer at a bar but he is really fighting at amateur MMA matches for the extra money.
Paddy used to coach his boys in wrestling and Tommy has also found that he has a knack for MMA.  A fighter named Mad Dog Grimes trains at Tommy's old, local gym there and Grimes' coach is looking for sparring partners.  While Tommy is working out there, he says that he'll take the money to spar.  Once the two are in the gym, Tommy tunes up and knocks out Grimes.  The video of the fight goes viral and Grimes' coach wants to take Tommy to a huge MMA event called Sparta.
It turns out that Brendan' job doesn't approve of his fighting after hours and suspends him without pay.  Without income, he needs to keep doing these small fights and he needs the help of his old coach, Frank.
WARRIOR is written and directed by Gavin O'Conner.  Even though MMA is heavily featured, it isn't just a movie about fighting.  Its about redemption and that can be said about the three main characters.  Now, I'm going to do something I don't typically do and most likely spoil some plot points.  You've been warned.
Tommy just seems like an angry person with no time for personal relationships.  His family life over the years has been nothing short of horrible and him coming home seems like a last resort.  By about the end, you find out that he is running from something that has finally caught up with him.  He has been heavily scarred by something that happened to him in the service and it has been rough.  Brendan has also had to deal with the other side of that same coin when it comes to his childhood.  He doesn't speak to his brother or father and when his home is at risk, he has to do something.  He also needs to prove to himself that he isn't useless and belongs in this sport.
Paddy was the main reason for the two brothers to have such hard lives.  The alcoholism is the reason why Paddy's wife and Tommy get away from him but Brendan stayed with his dad because of his then girlfriend, Tess.  Now that Paddy is in his 12-step program, he wants to make amends with his kids and Brendan wants nothing to do with him. However, Tommy needs him to be his coach.  With Paddy's story, using the Moby Dick parallels of Ahab's blind obsessions made the character have a deeper feel without diving into his past with specifics.
Cast
Tom Hardy – Tommy Riordan (Conlon)
Joel Edgerton – Brendan Conlon
Nick Nolte – Paddy Conlon
Jennifer Morrison – Tess Conlon
Frank Grillo – Frank Campana
Kevin Dunn – Joe Zito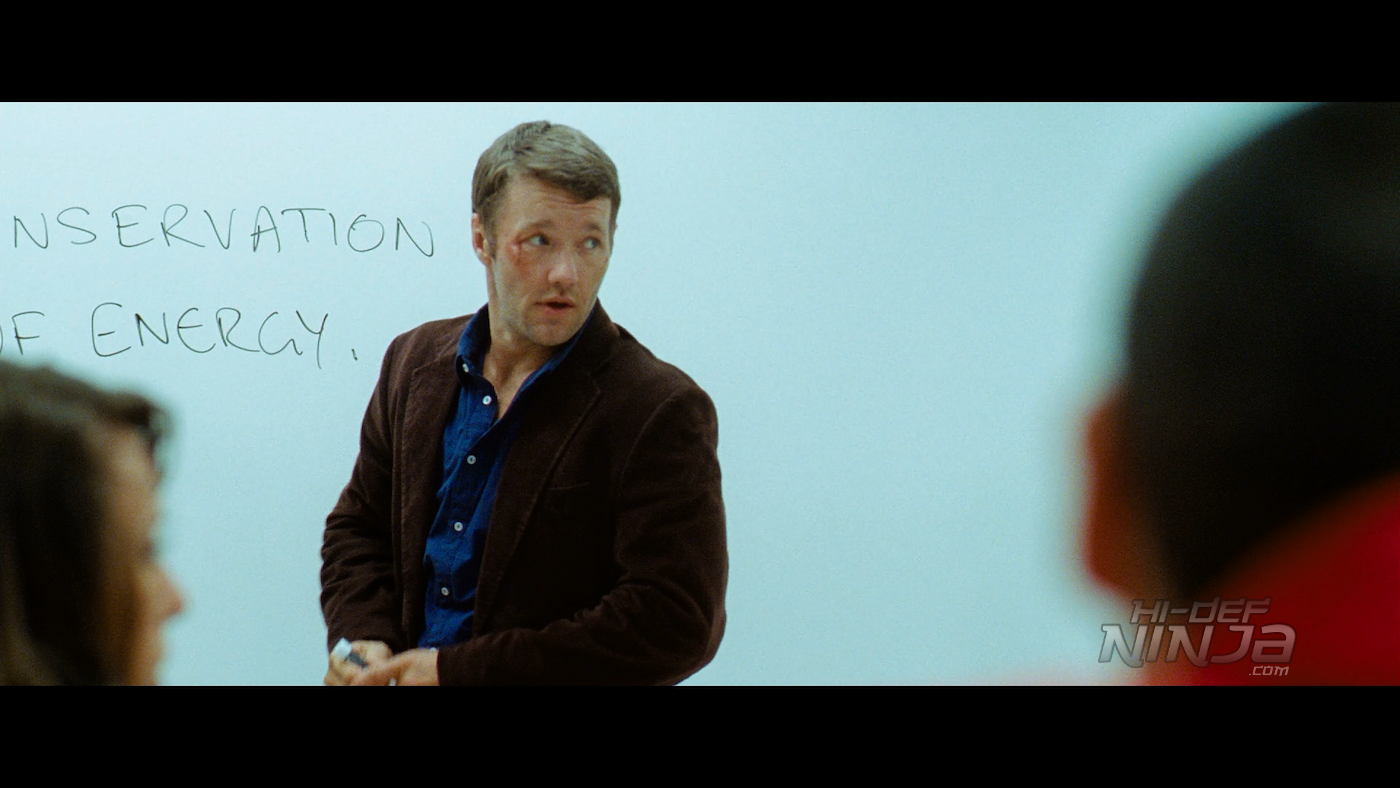 VIDEO QUALITY:
4k UHD
The video is a 2160p HEVC presentation that may not work too well with movie.  If you own the Blu-ray, you know that this is a noisy transfer and that noise carries over to the 4k UHD in a big way.  The problem with doing that is that the higher resolution does improve the picture but makes these issues more noticeable. However, the details in the images are stronger and this makes the grittiness of the film stand out more.  Also, the coloring comes out more in clothing especially.  The blacks in the movie are very dark and inky when there isn't any some noise.  The HDR creates strong contrasting that deepens the dark scenes.  Some of the colors are a bit bolder but the movie tends to not let them be as strong as some other films.  I will say that daytime scenes have brilliant colors, warm skin tones, and almost look like they're from a different film altogether.
Blu-ray
The video is a 1080p AVC presentation that definitely has a much cleaner picture due to the noise being softer.  There are more instances where the grain naturally makes the movie have that "handheld" look with framing being tighter.  This makes the details in faces and injuries look sharper because of the abundance of close-ups.  The colors are have a yellowish hue that keeps the skin tones on the warmer, natural side.  There are a few times in the brighter scenes where faces can get washed out but these are few and far between.
AUDIO QUALITY:
4k UHD
The audio is a Dolby Atmos mix that defaults to a Dolby TrueHD 7.1 mix depending on the equipment.  The Atmos mix has a broad sound with the overhead channels creates smoother movements within the sound field.  Most of these instances are during scenes with large crowds and within the gyms.  In the front and center channels, you get the smacking of jabs connecting and the beatings these fighters are giving each other.  There is plenty of bass with every slam on the floor of the ring.  The voices are clear and prioritized well.
Blu-ray 
There are two main mixes on the Blu-ray.  Both are DTS-HD Master Audio tracks but one is a 5.1 and the other is a 7.1 mix.
The disc explains that the 5.1 mix has been created for properly aligned home theaters and its the experience that the filmmakers intended.  The other mix that is for home theaters with a discrete 4-channel surround 7.1 home theater.  It is to provide a more enveloping and immersive experience.  I've watched the movie with both channels in full and I can tell you that they both sound fantastic.  I will say that the 7.1 delivers exactly what is promises with a much more immersive sound due to the soother movements in the additional channels.
Comparing the 7.1 mix to the Atmos mix, I think I give the slight advantage to the DTS 7.1 mix.  It just delivers a richer mix and this is heard in the heavy bass hits in music and effects.  You can feel the fists connecting to the body part or punching bags in question.  The ambient sounds and crowd scenes are just as lively as the Atmos.
SUPPLEMENTS & PACKAGING
-Audio Commentary: with (writer/director) Gavin O'Connor, (co-writer) Anthony Tambakis, (editor) John Gilroy, and (actor) Joel Edgerton.
-Full Contact: This extra has Bonus View of interesting information about the film from various sources.  It puts the movie in a small PiP mode and the feature in the full screen spotlight.
-Redemption: Bringing WARRIOR To Life: This featurette interviews the cast and crew with plenty of film footage included.
-Brother vs. Brother: Anatomy of the Fight: This is a breakdown of the final fight scene.
-Philosophy in Combat: Mixed Martial Arts Strategy: This feature has the fighters explaining their roles in the movie.
-Simply Believe: A Tribute to Charles "Mask" Lewis, Jr.: This homage is to the co-founder of Tapout.
-The Diner: Deleted Scene
-Cheap Shots: Gag Reel
Disc Details
2-disc set w/ 1 4k UHD and 1 Blu-ray
Digital copy
Running Time
140 mins
Edition Ratings
Rated PG-13
Region Coding
Region A
4k UHD
Video Resolution
2160p HEVC
Aspect ratio: 2.40:1
HDR Version: HDR10
Audio Mixes
English Dolby Atmos
English Dolby TrueHD 7.1
French Dolby Digital 5.1
English Dolby Digital 2.0
Subtitles
English
English  SDH
Spanish
Blu-ray
Video Resolution
1080p AVC MPEG-4
Aspect ratio: 2.40:1
Audio Mixes
English DTS-HD Master Audio 5.1
English DTS-HD Master Audio 7.1
English Dolby Digital 2.0
Subtitles
English
English  SDH
Spanish
THE BOTTOM LINE:
WARRIOR is a sports drama that I feel had reinvigorated the genre and paved the way for films like CREED and SOUTHPAW. It has a decent following now and that's probably why it was released as a 4k UHD.  The video seems to be upscaled right from the Blu-ray so some of the issues carried over from the Blu-ray release rather than a remaster.  The audio is arguably similar from the Blu-ray but it honestly depends on the sharpness of your hearing.  Like the other Lionsgate reissues, the bonus features are on the included Blu-ray Disc which is the same as the standard release.  Overall, if you don't own it, I would pick up this version but try to check it out first.