Lovepop Partners with HBO Global Licensing & Game Thrones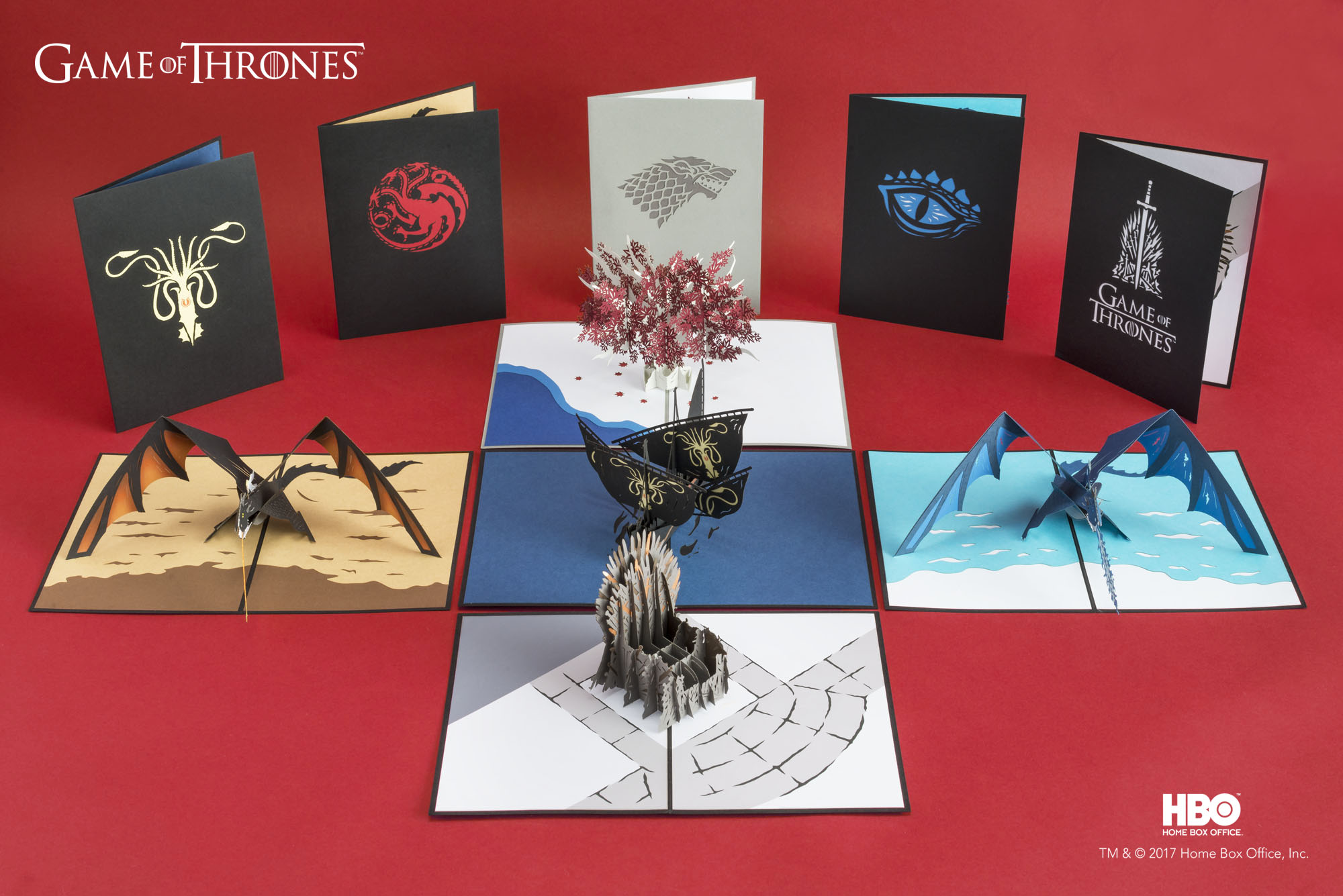 The collection, launching today – November 29, 2017 – is a series of five designs, perfect to gift to fellow fans or to collect and display. Headlining the collection, Drogon and Daenerys brings the famed character to life, hair flowing in the wind as she rides her imposing, magnificently detailed beast. The Night King and Viserion shows the Night King riding atop Viserion, complete with unforgettable, haunting eyes, teeth and horns. Euron's Ship is meticulously constructed from paper as only trained ship designers could build it, the Iron Throne is as intimidating as it is on the screen, and the Weirwood, recreated in classic Lovepop Slicegami™ style, is the perfect gift for any fan of the show.
This collaboration with HBO Global Licensing, was an eagerly sought-after one by Lovepop's co-founder and the GOT fans on the design team. The GAME OF THRONES Lovepop collaboration joins a portfolio of more than three hundred exclusive Lovepop designs, including a series of cards to honor the Beatles and hundreds of holiday offerings.
Drogon and Daenerys, The Night King, Euron's Ship, Iron Throne, and Weirwood are available at Lovepop.com and at Lovepop retailers near you.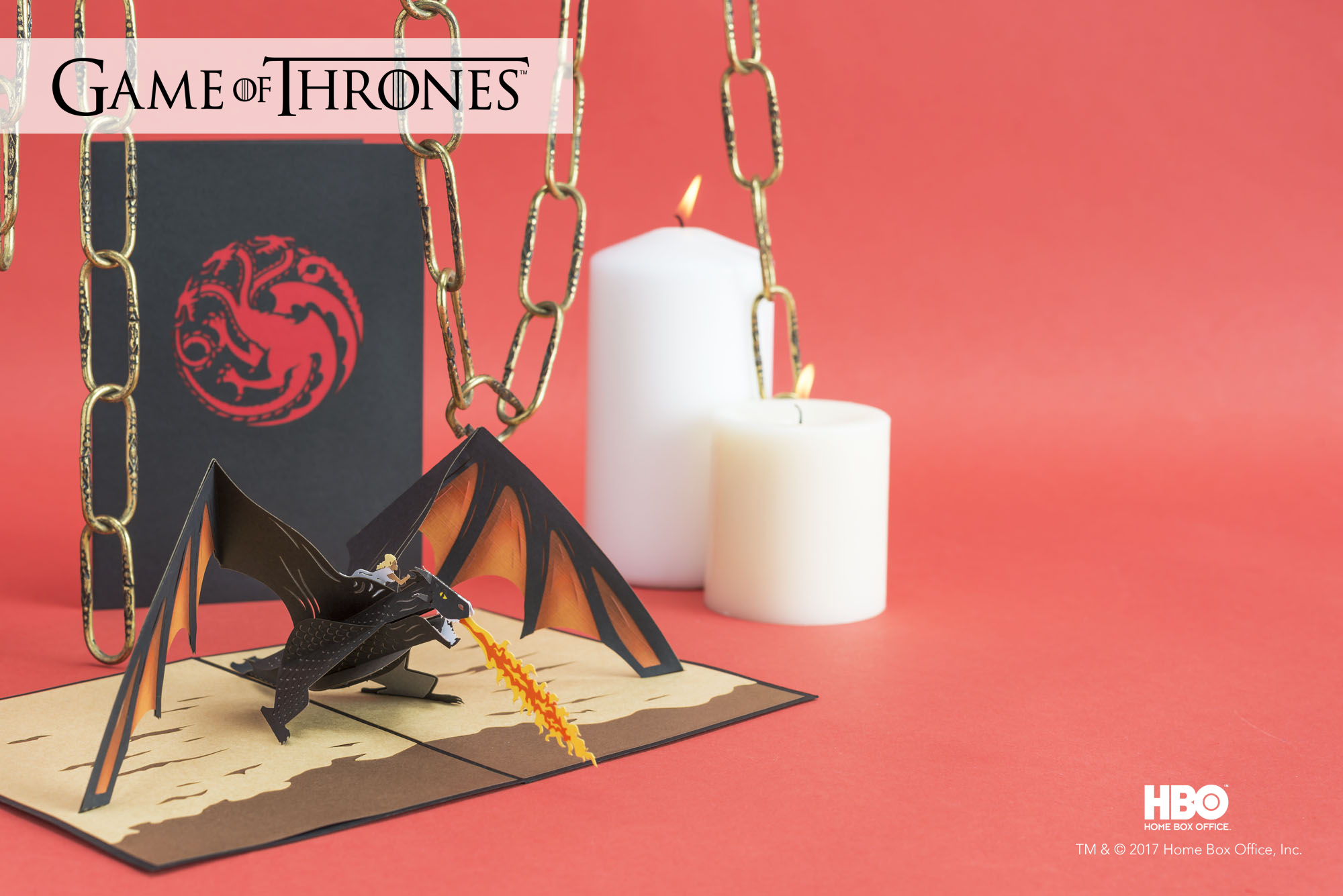 Drogon and Daenerys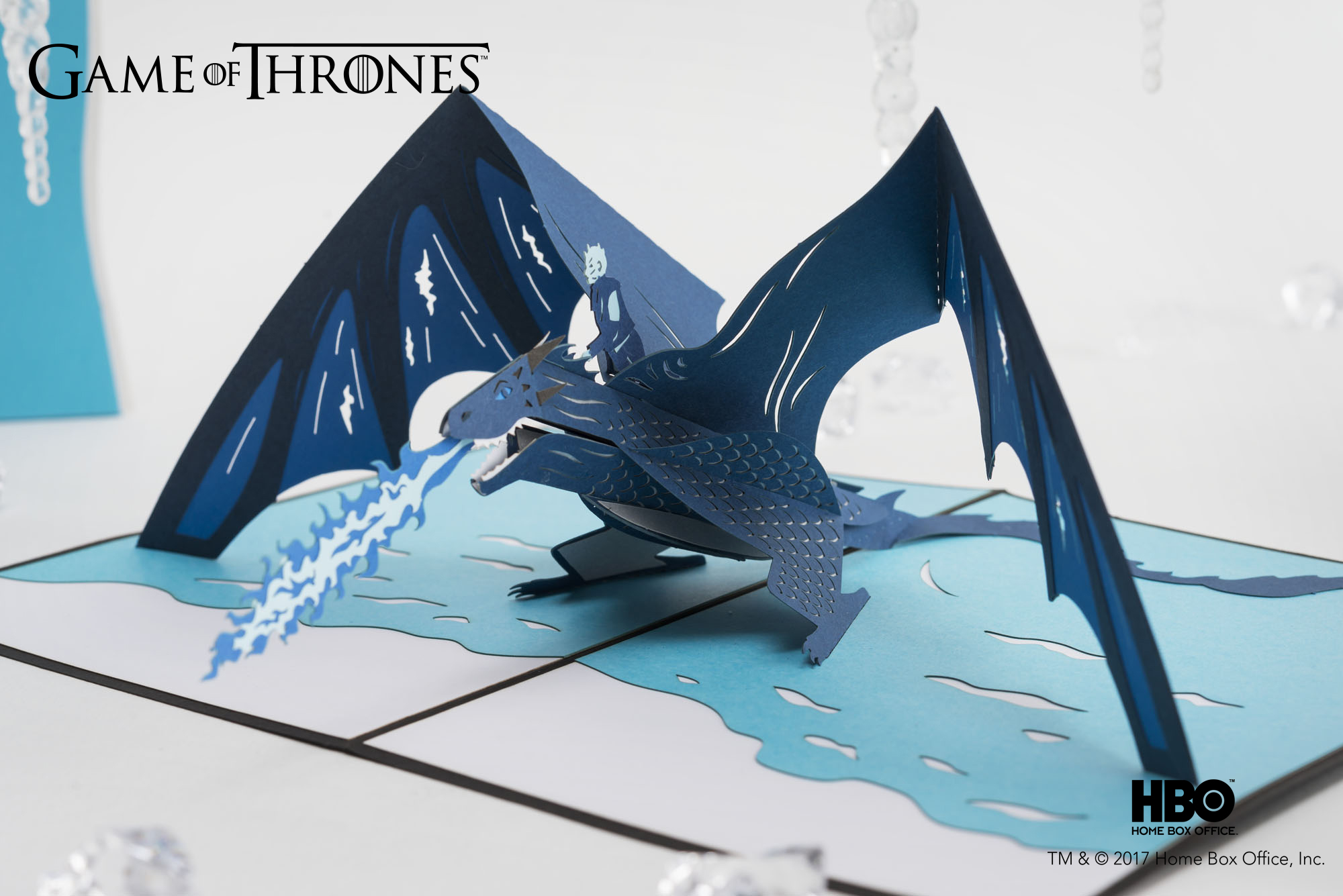 The Night King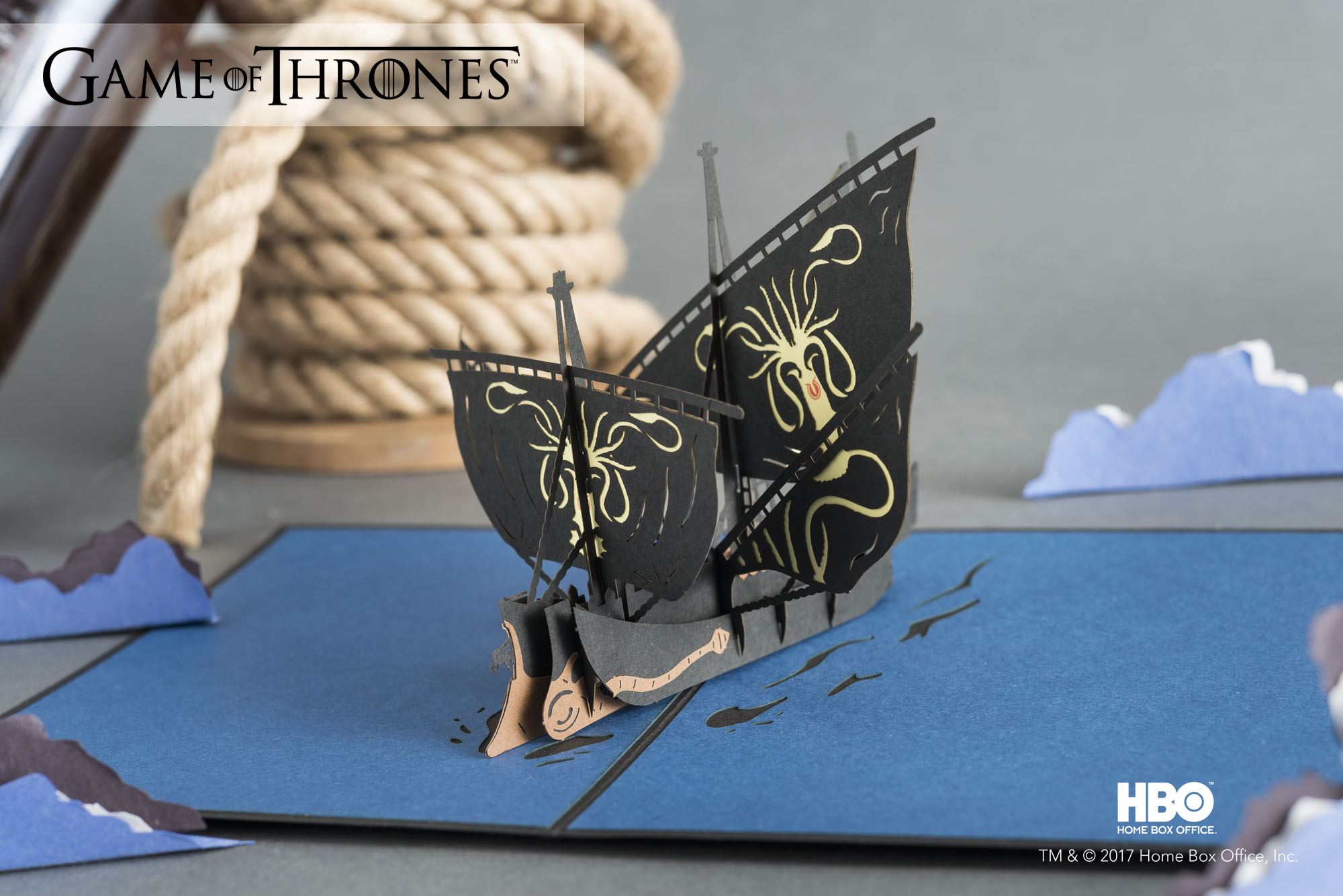 Euron's Ship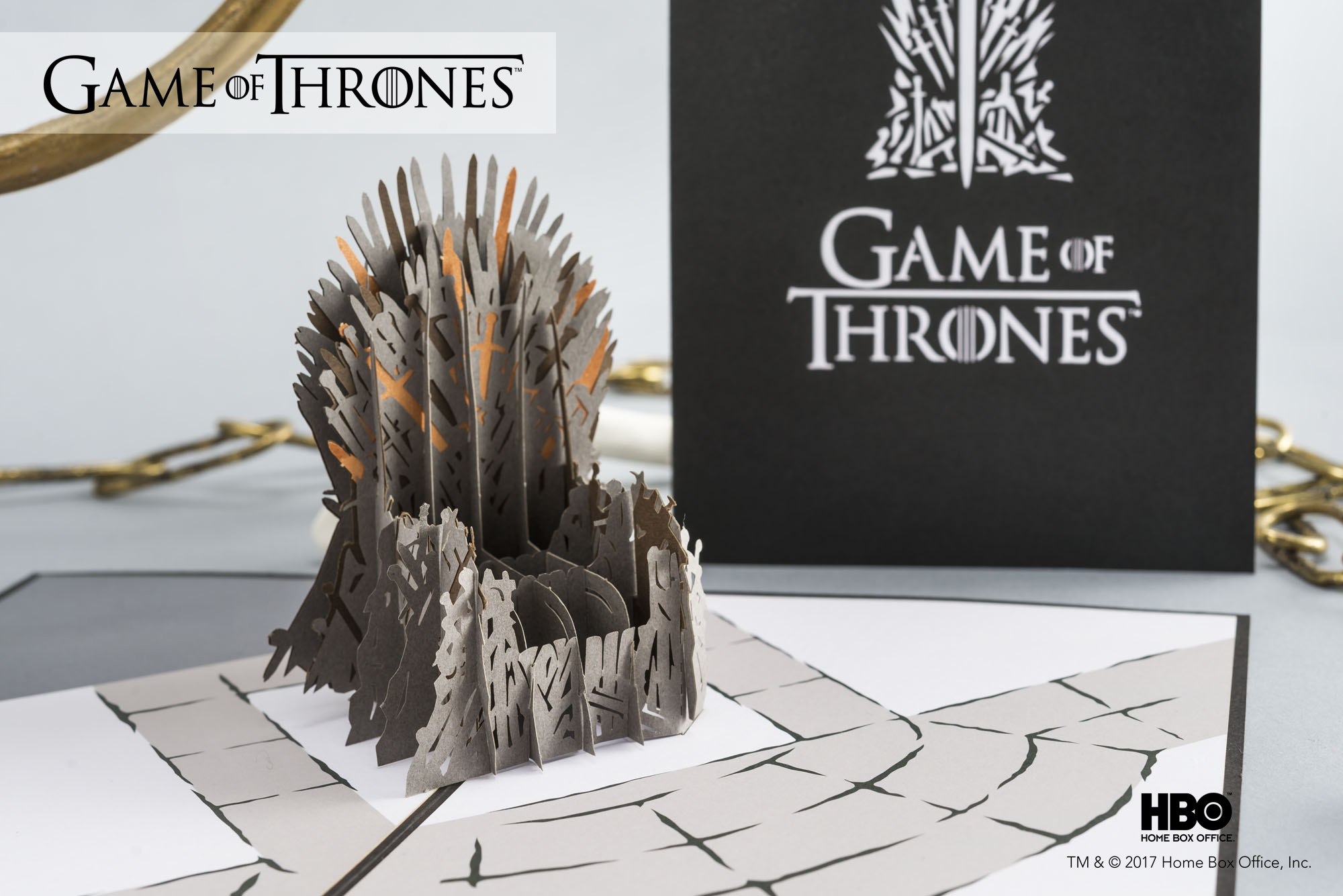 Iron Throne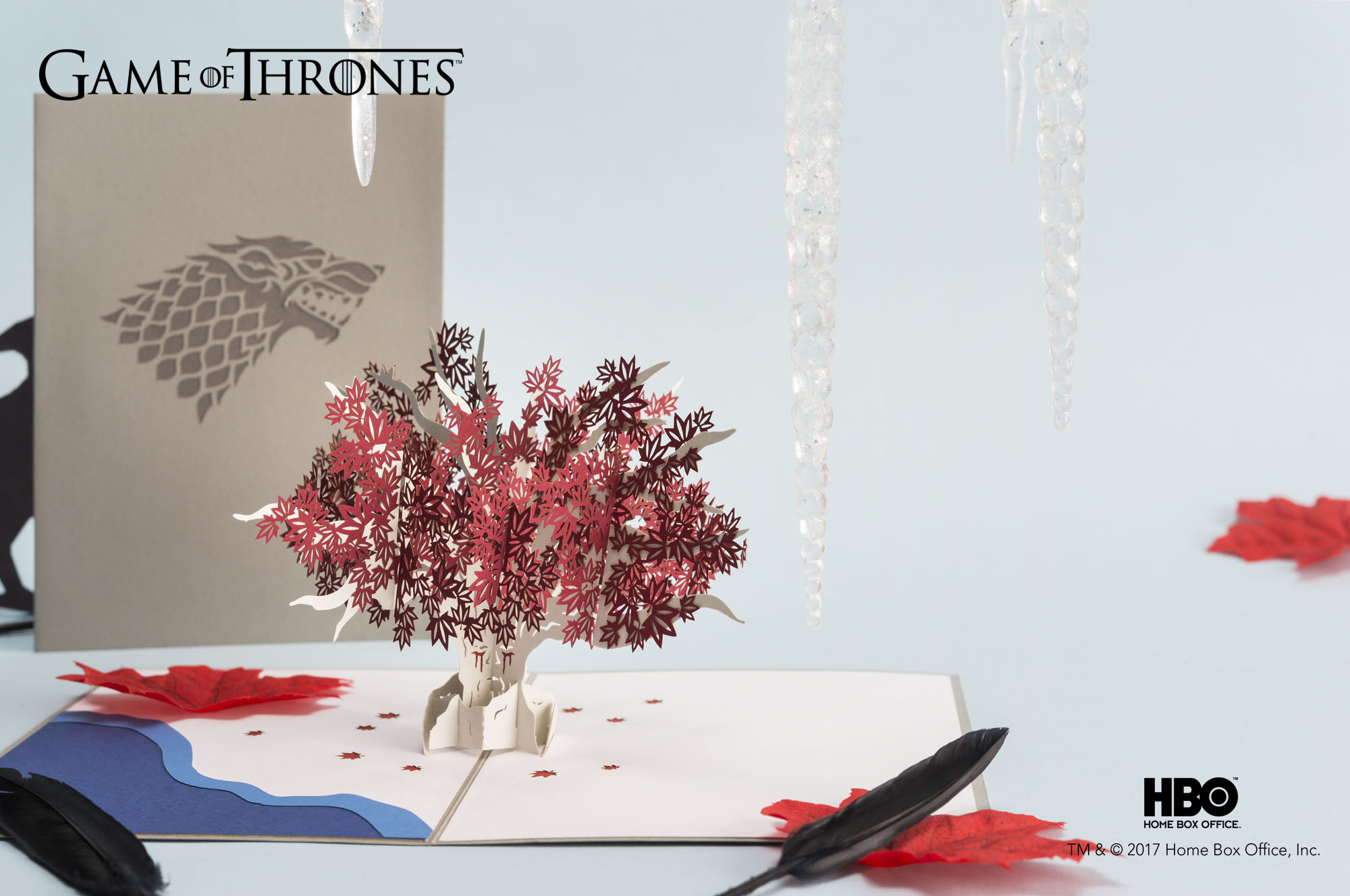 Weirwood