The Movie

The Video

The Audio

The Supplements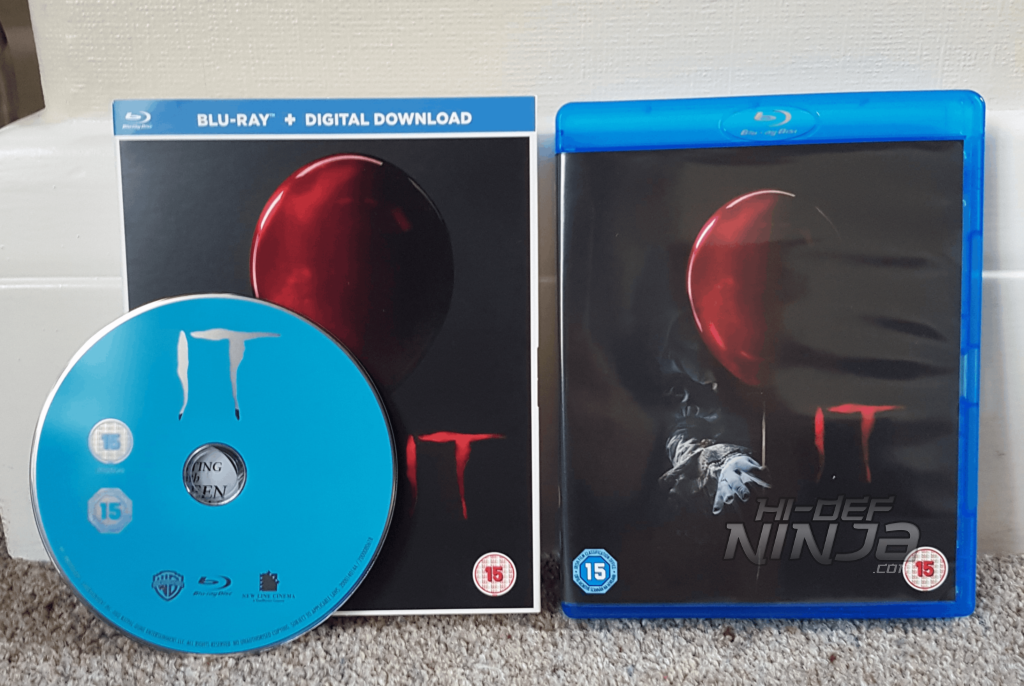 Directed by Andy Muschietti, IT is a remake of the 1990 TV series of the same name, and a brand-new adaptation of Stephen King's original novel. In the fictional town of Derry, a group of outcast kids known as 'The Losers Club' attempt to fight and kill a supernatural entity which likes to take the form of a clown named Pennywise (or 'It'). The Losers Club — Bill, Ritchie, Eddie, Beverly, Ben, Stan, and Mike — realise that they have to face their own fears in order to fight the shapeshifting monstrosity that is It.
It's Summer 1989 and more than six months after Bill's younger brother Georgie is reported missing. Convinced he's still alive, Bill is desperate to find Georgie and asks for help from his friends Stan, Eddie and Ritchie. Along the way they meet Ben, Beverly and Mike, and we find that each of them has something about them which makes them an outcast, and they form The Losers Club. The kids soon realise that their worst fears have nothing on It, as this entity starts appearing for each of them, shapeshifting into their worst nightmares and luring them to it's lair. IT is a story of friendship, teamwork, growing up, and overcoming fear. It's about beating the bullies, standing up for yourself and learning who you are, who you want to be, and who to surround yourself with. IT is creepy of course, and if you're not a fan of clowns, then I'd get ready to hide behind the sofa.
Two years ago when I first heard that a remake of IT was on its way, I was so excited! As a huge fan of the original novel, I always hoped that someday an improvement from the TV series would come about. (Although I loved Tim Curry's take on Pennywise, the show itself didn't cut it for me.) There was so much from the book that I wanted to see re-imagined on screen and Muschietti has done a fantastic job. I loved the references to the turtle (if you know, you know), and the explanations of Derry's history, the maps and clear shots of street names really brought the book to life. The chemistry between the Losers Club kids is fantastic, and each of them are endearing in their own way. Ritchie (played by Stranger Things' Finn Wolfhard) is a brilliant character, and his scenes with Eddie (Jack Dylan Grazer) are hilarious. A brilliant example of this is when the boys first go down to the sewers and Eddie, a hypochondriac, expresses his disgust at going into the sewers. Ritchie's response? "Do you use the same bathroom as your mother? … Then you probably have crabs." Another line of Ritchie's that always has me in stitches is "can only virgins see this stuff? Is that why I'm not seeing this shit?" At such an intense, heartfelt moment where the kids are sharing their stories of Pennywise, this breaks up the tone entirely and brings the humour and fun of being 12 years old back into the light.
I went into this movie with an open mind. I didn't want to see Pennywise and immediately compare Bill Skarsgård's interpretation of the character to Tim Curry in the original series. In fact, I think Skarsgård was way better! I believe he really caught the essence of the character and, as I learned from the special features of this Blu-ray, he really was passionate about this role and wanted to make it perfect. Not only did he capture the characteristics of Pennywise, but he also incorporated the characteristics of the entity, because in the end, no one knows what exactly It is. He was jolty, mixed up and crazy, and was definitely perfect for the role.
IT is a really fun movie, and the morals it portrays mean a lot more to me because I've already taken them from the book. To see it on the big screen, with everything how I imagined it was just amazing. Although there were still things from the book that weren't mentioned (the werewolf scene) or things that were changed (Ben's experience in the library), I still took this film to heart and it will forever be one of my favourites. It's like A NIGHTMARE ON ELM STREET meets THE GOONIES. Kids vs. Monsters – a classic plot for a classic story.
Video Quality
The video quality is really great throughout the movie. The lighting is often very natural as well, unless there is an ominous cellar door or creepy painting that needs extra creepy light! I think the use of lighting is very clever; minimal lighting is used in scenes such as the cellar scene and the sewers, so the darkness is very obvious. It makes you feel like you're in there with the kids; like you're also 12 years old and running from evil.
Resolution: 1080p High Definition 16:9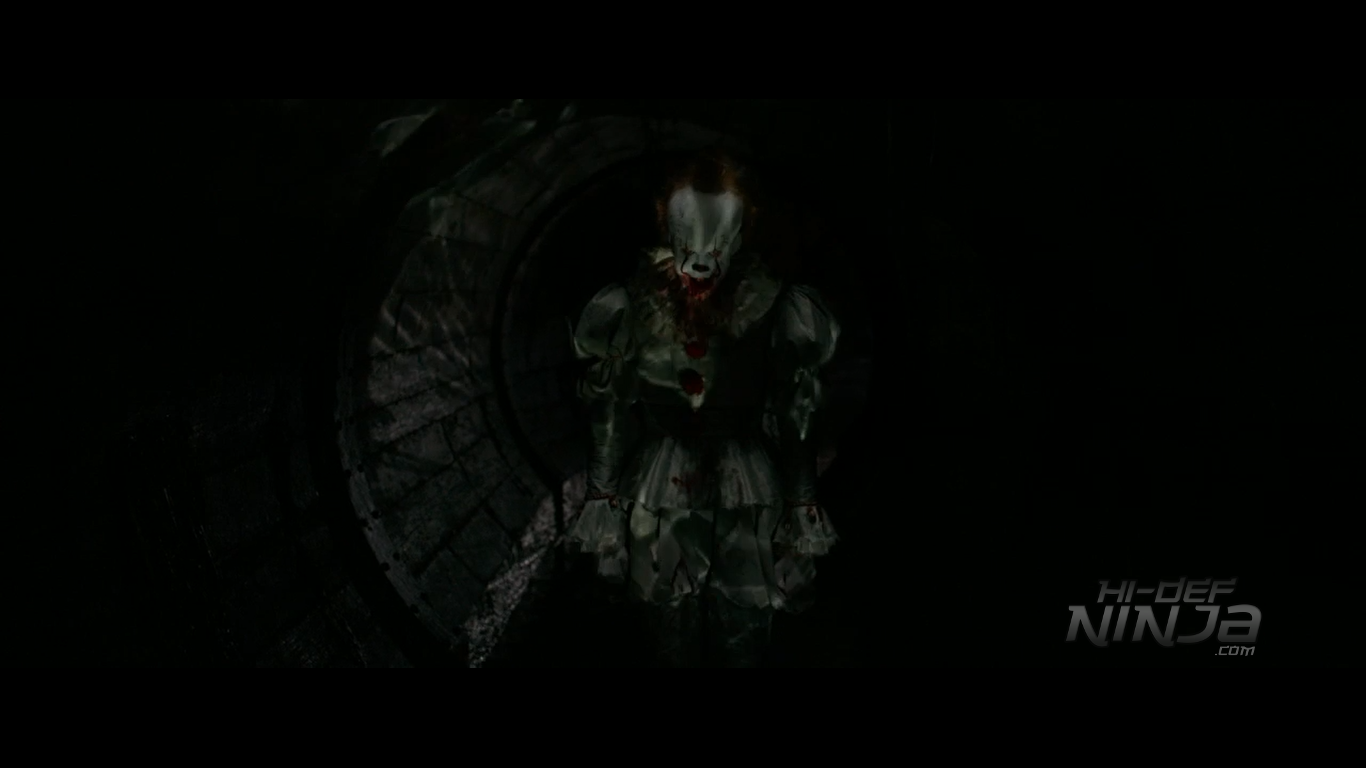 Audio Quality
The audio throughout the film is nice and clear, with the soundtrack and sound effects having a big impact on the movie experience. The evil twist on the old nursery rhyme "oranges and lemons" that appears a few times during the film is creepy and reminds you that this really is a horror movie.
Audio mix: 2.4:1 Dolby AtmosTrue-HD: English, 5.1 DTS-HD Master Audio: English (Languages – English, Italian, Castilian Spanish, Audio Descriptive Service)
Subtitles: English SDH, Italian SDH, Bulgarian, Castilian Spanish, Croatian, Estonian, Greek, Hebrew, Latvian, Lithuanian, Slovenian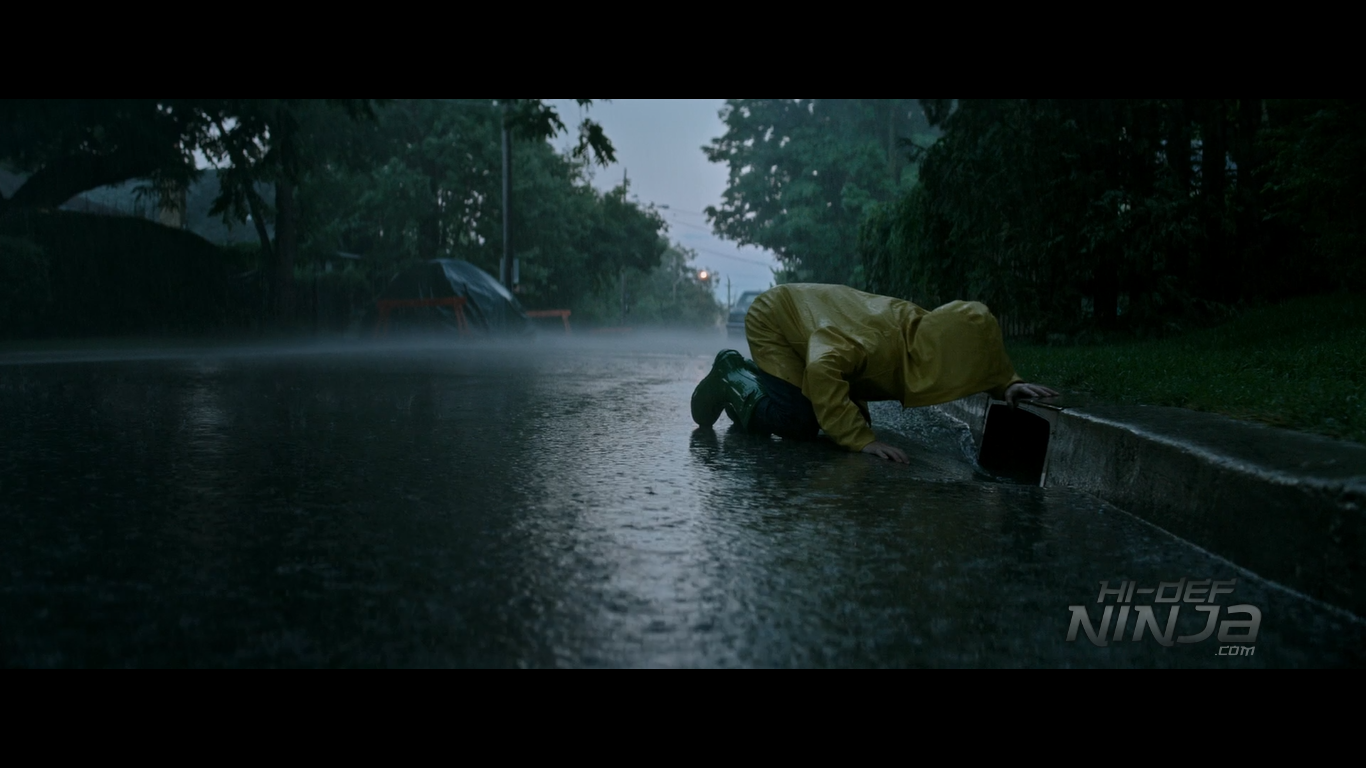 Supplements and Packaging
The Blu-ray of IT contains special features exclusive to the Blu-ray, as well as a digital download.
Pennywise Lives! – Discover how Bill Skarsgård prepared to portray the primordial creature known as Pennywise the Dancing Clown.
The Losers' Club – Get up close and personal with the teenage stars of IT as they bond together during the film's production.
Author of Fear – Stephen King reveals the roots of his best-selling novel, the nature of childhood fear, and how he created his most famous monster, Pennywise.
Deleted Scenes
This edition of the Blu-ray also includes a slipcover that matches the inner case.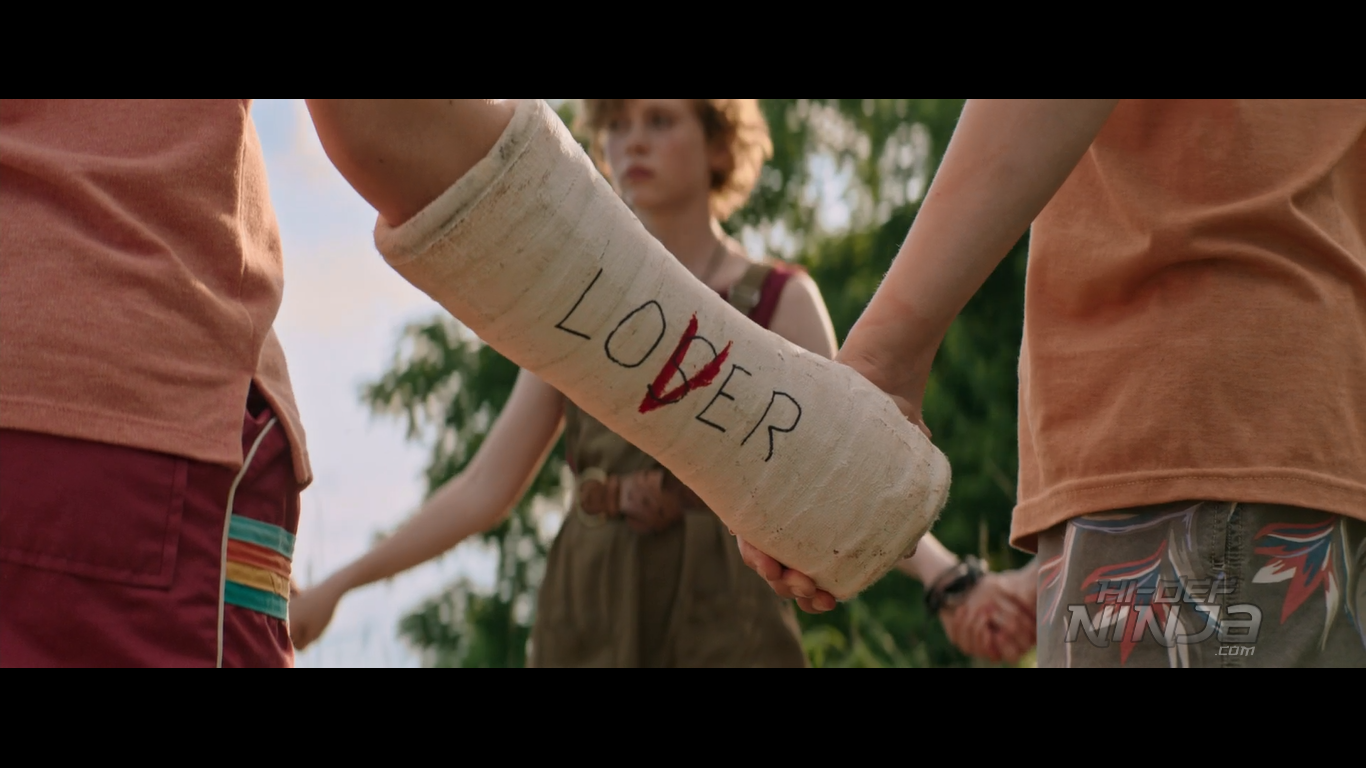 Final Thoughts
IT is a fantastic adaptation of Stephen King's bestseller. It's beautiful and innocent, yet scary and unnerving. I would highly recommend both the original series and the remake, purely for the two incredibly different but equally astounding performances of Pennywise.