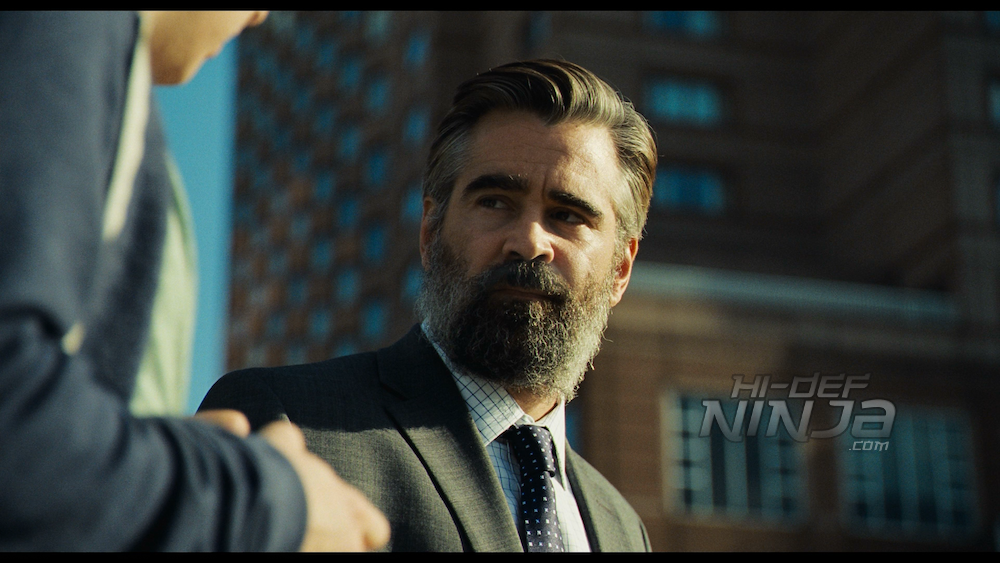 THE KILLING OF A SACRED DEER Blu-ray Review
The Movie

The Video

The Audio

The Supplements
The talented cardiothoracic surgeon Steven Murphy has saved a lot of lives over the years. One of them is a teenager named Martin and Steven has a special relationship with the boy.  Steven is family man with his wife Anna and his children, Kim and Bob.  
Because of this different relationship, boundaries are practically not there at all.
 
This is an incredibly difficult movie to give plot details without going too deep into the story.  I know it is vague but it really has to be to not give anything away.    
 
THE KILLING OF A SACRED DEERis directed by Yorgos Lanthimos and he also directed THE LOBSTER.   This film is based on the ancient Greek play Iphigenia at Aulis by Euripides from around 406 BCE.  It's a sort of tragedy mixed with a psychological thriller that is a different kind of watch.  As they say "its all in the delivery" and aside from the bigger, emotional moments, the dialogue delivery is dry monotone.  The actual content of the dialogue is blunt as if no one is able to hold back his or her feelings.  It's off-putting and takes some getting used to.  The director almost weeds through the audience to see who can appreciate it. 
 
Cast
Colin Farrell – Steven Murphy
Nicole Kidman – Anna Murphy
Barry Keoghan – Martin
Raffey Cassidy – Kim Murphy
Sunny Suljic – Bob Murphy
Alicia Silverstone – Martin's mother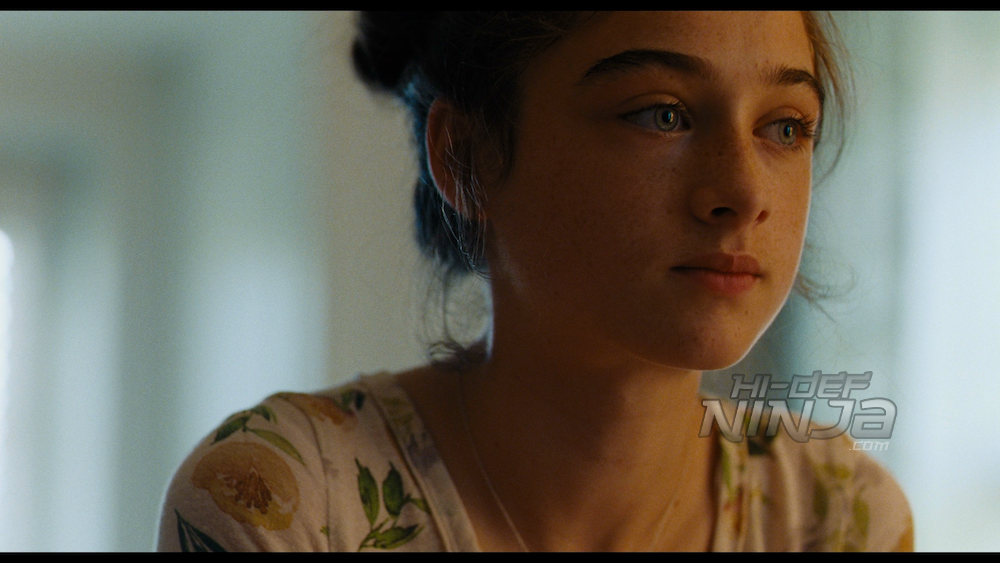 VIDEO QUALITY:
The video is a 1080p AVC presentation and the film has been shot digitally.  This is what gives it the clean look that is in practically every scene.  The level of detail is very high and is on all of the subjects on screen.  Every facial line, freckle, and imperfection shows up on film.  For some actors, this can play against them in the digital world but Kidman still looks graceful at 50.  The coloring is bold in the outdoor scenes and warm when indoors.  The blues in particular are striking as in Kidman and Cassidy's eyes.  It really is a rich transfer.
AUDIO QUALITY:
The audio is a lossless DTS-HD Master Audio 5.1 mix that shows some teeth when the situation calls for it.  This is a dialogue-heavy film so a lot of the sound comes from the center channel.  However, the score comes from the front and surround speakers in a beautifully symphonic way.  There are some effects that become extremely loud such as a small scene with gunfire.  The shots from the rifle boom and are made to startle the viewer…mission accomplished.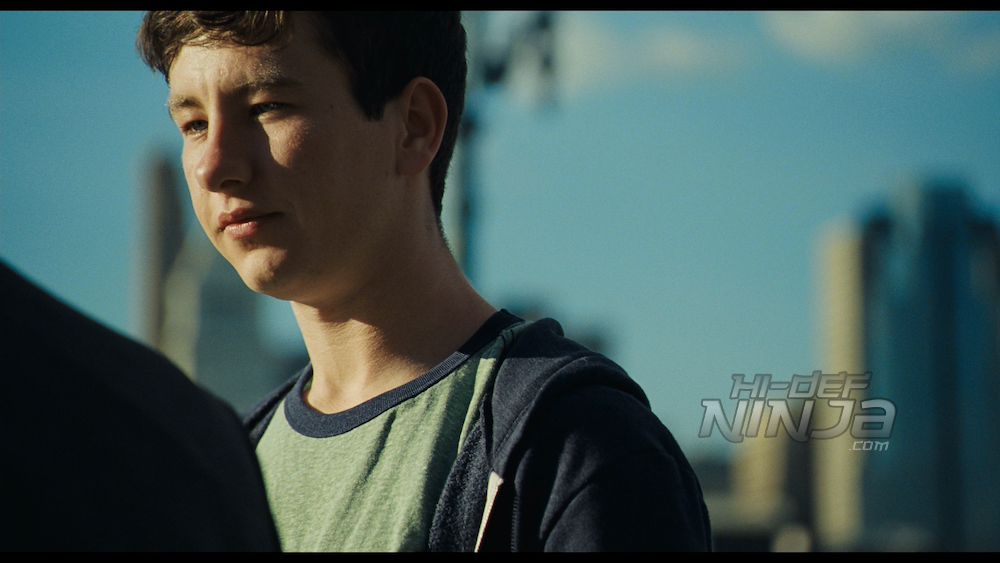 SUPPLEMENTS & PACKAGING
-An Impossible Conundrum: The featurette discusses the making of the movie with the cast and crew.  It's interesting to get everyone's insight on the same project.  
 
-Trailers
 
Disc Details
1 Blu-ray Disc
Digital copy
 
Running Time
121 mins
 
Edition Ratings
Rated R
 
Region Coding
Region A
 
Video Resolution
1080p AVC MPEG-4
Aspect Ratio: 1.85:1
 
Audio Mixes
English DTS-HD Master Audio 5.1
 
Subtitles
English SDH
Spanish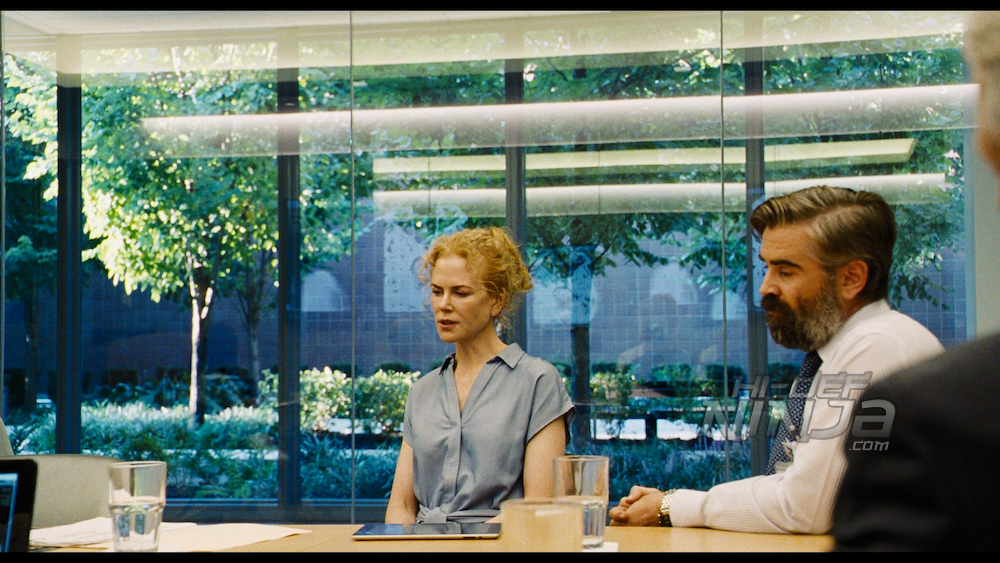 THE BOTTOM LINE:
THE KILLING OF THE SACRED DEER is definitely not a movie for everyone.  The delivery of the dialogue is the real test and if you can be accepting of that, there is a really good film here.  The acting is excellent and the newcomers do a good job of conveying the emotions of their characters.  The Blu-ray has only one extra on the disc that is pretty good but that leaves room for the movie to shine.  The video looks stunning and the audio is excellent.  All in all, if you're a fan of Lanthimos' other film THE LOBSTER, you'll really like this.  Either way, it is worth checking out.