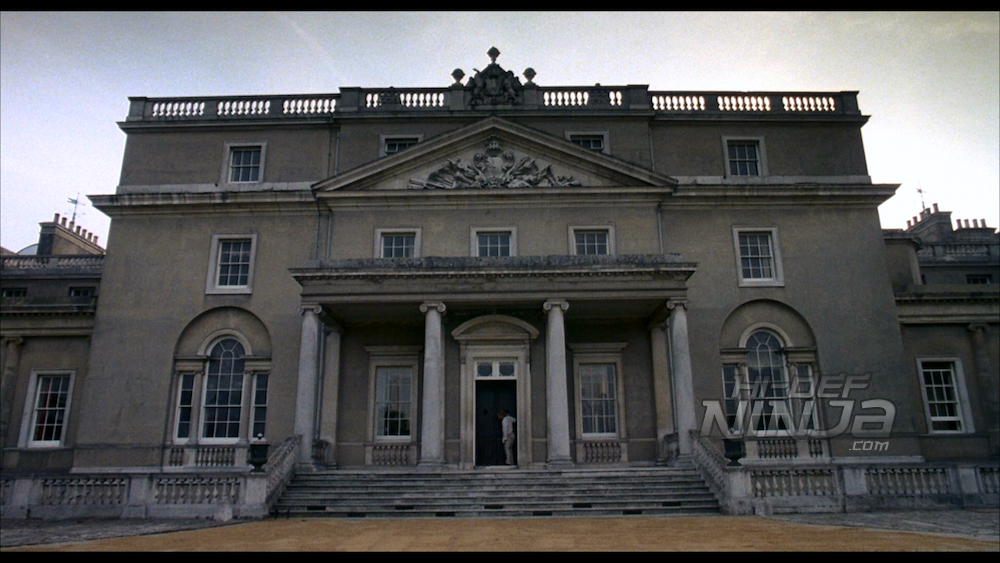 [wp-review id="84899″]
In the summer of 1816, Lord Byron invited Percy Shelley, his wife to be Mary Godwin, and her stepsister Claire Clairmont to spend time at his home at Villa Diodati in Switzerland.  Also staying there is Dr. John Polidori, a physician and friend of Byron's.  The group is there to share poetry and things learnt from their travels.  They also decide to hold a séance from a found skull and it affects them in different ways.  
 
GOTHIC is directed by Ken Russell and loosely based on the actual event of that summer.  He obviously exaggerated and took some liberties in some things he didn't know using Stephen Volk's script. I didn't know a lot about the actual event but about mid-movie, I caught on that Mary is the same Mary Shelley who authored FRANKENSTEIN.
 
Cast
Gabriel Byrne – Lord Byron
Julian Sands – Percy Bysshe Shelley
Natasha Richardson – Mary Shelley
Myriam Cyr – Claire Clairmont
Timothy Spall – Dr. John William Polidori
Alec Mango as Murray
Andreas Wisniewski – Fletcher
Dexter Fletcher – Ruston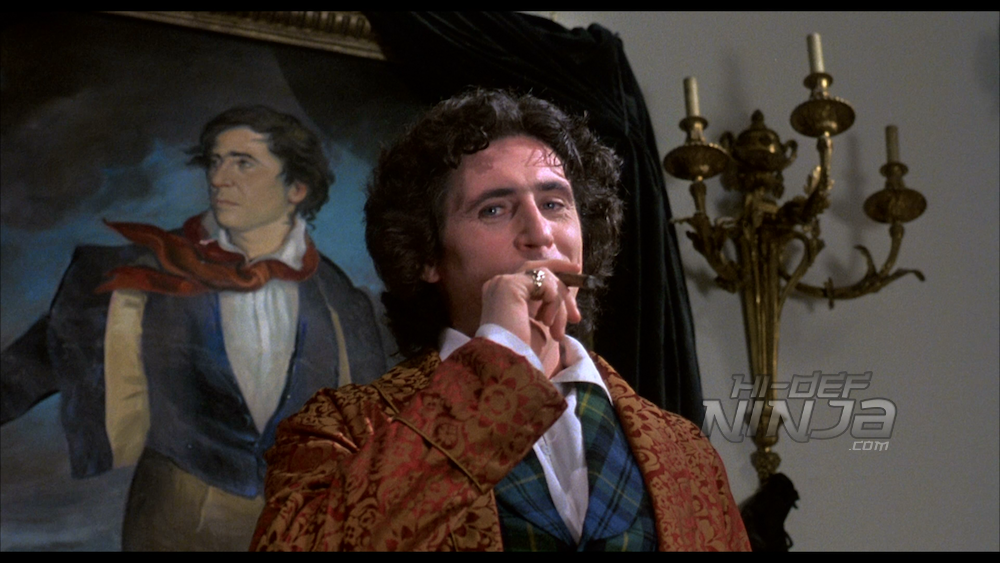 VIDEO QUALITY:
The video is a 1080p AVC presentation that falls in line with the Vestron Video collection.  It has a clean look but still carries over that VHS nostalgia.  It could also be the time period that the movie was released.  This is in the foggy scenes and where there is smoke and low-lit areas.  The colors are bold with a lot of the crimson and reds being strong.  So much so that the drinks that the cast has look more like juice than wine.  The sharpness varies throughout but can be really nice at times.
 

AUDIO QUALITY:
The audio is a DTS-HD Master Audio 2.0 mix that heavily features the score by Thomas Dolby.  It can sometimes overpower the dialogue and effect but it has a good sound.  Being a 2.0 mix does limit the amount of echoing from the insanity in the house.  A wider surround mix might have changed how the movie feels.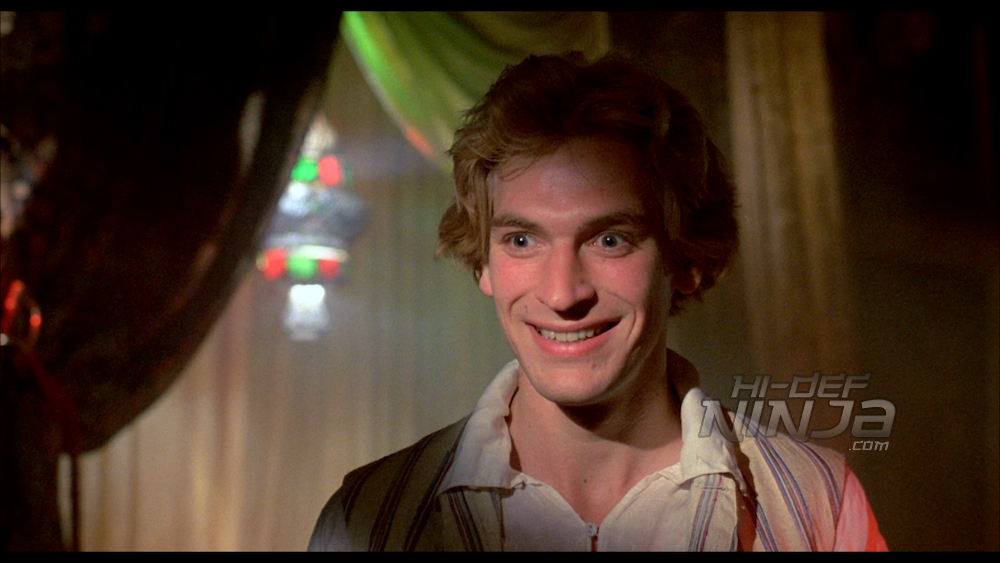 SUPPLEMENTS & PACKAGING
-Audio Commentary with Lili Russell and film historian Matthew Melia.
 
-Isolated Score Selections and Audio Interview with Composer Thomas Dolby.
 
-The Soul of Shelley with Actor Julian Sands: This interview with the actor gets into his experience on the film.
 
-Fear Itself with Screenwriter Stephen Volk: This featurette is from the point of view of the screenwriter.
 
-One Rainy Night with Director of Photography Mike Southon: This is an interview with the cinematographer and his experience on the film.  It has a decent length on it and worth checking out.
 
-Theatrical Trailer
 
-Still Gallery
 
-TV Spot
 
Disc Details
1 Blu-ray Disc
 
Running Time
87 mins
 
Edition Ratings
Rated R
 
Region Coding
Region A
 
Video Resolution
Codec: MPEG-4 AVC
Resolution: 1080p
Aspect ratio: 1.85:1
 
Audio Mixes
English: DTS-HD Master Audio 2.0
 
Subtitles
English SDH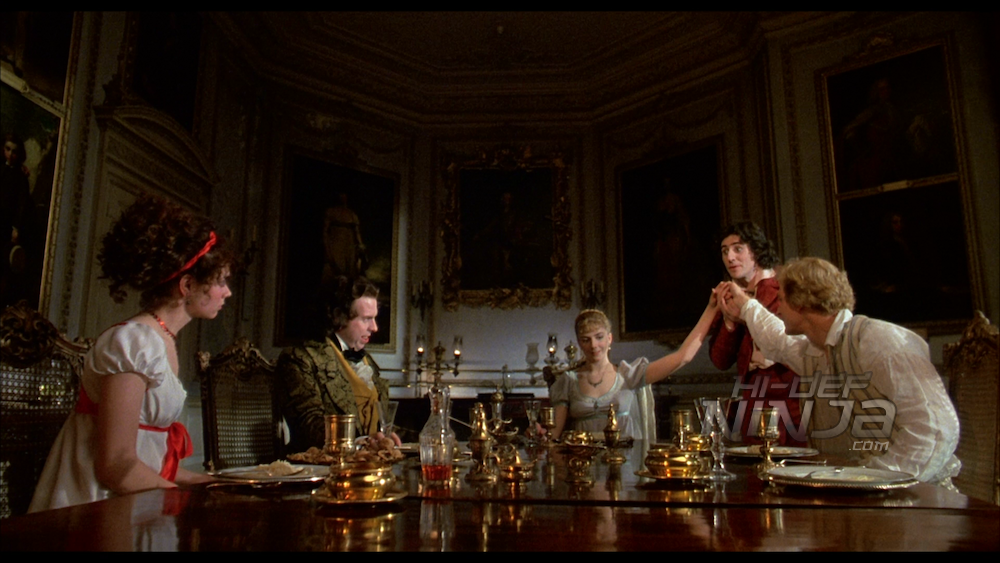 THE BOTTOM LINE:
GOTHIC is a weird film that perfectly fits in the Vestron Video collection.  This is especially due to me remembering this coming on late Saturday nights and Sunday afternoons from my youth.  The Blu-ray has cleaned up the movie and brought out some of the intricacies that were never seen back in the late 80's.  The video looks the best it ever has and the audio has a great sound.  The extras on the release are really good and give a lot more incite on the movie than most of the others in the collection.  They also have some good length to them so that's always a plus.  This is an easy recommend for fans of the movie and the genre.  If you've always been interested in it but never checked it out, this is the version to watch.