1.     WIND RIVER
This movie came out of nowhere for me.  The trailer came out and it peaked my interest but I didn't make it to the theater to see it.  I was convinced that DUNKIRK was going to be my movie of the year but then I was able to review the movie on Blu-ray, I quickly changed my mind.  I think part of what drew me in (and you'll find this in a lot of the movies on this list) is that there is a story that slowly but intriguingly draws you in.  The performances from everyone in the movie also makes it my pick for this year's best.
2.     DUNKIRK
This film drew me in from the first snap of the rifle.  It also doesn't hurt that this is from one of if not the best director to hit the scene in the past decade.  This film does something that at first glance you may not realize: it doesn't waste time to get into the backgrounds of the characters because what happened in Dunkirk is the main character.  The supporting characters are where the story is broken up.  Yes, there are some Nolan favorites that were cast but this cast was made up of fresh faces and I think the film is better for it.
3.     IT COMES AT NIGHT
This horror film is one that was seriously shrouded in secrecy when the trailer dropped because the trailer doesn't reveal much and for good reason.  It's a film about paranoia, fear, survival, and lies.  These emotions and feeling are overwhelming while you try to find out what really happened.  This is not the only post-apocalyptic film on the list.
4.     ATOMIC BLONDE
Based on the graphic novel series by Anthony Johnston and Steven Perkins, This movie is everything that was promised by the trailer: action, suspense, and the falling of old governments with distrust for everyone.  Charlize Theron showed that when people were asking for a female James Bond-type, Lorraine Broughton is the answer.  She dressed well, did her job well, and quitting meant dying.  It also helped that some of the best pop song of the 80's filled the soundtrack and moved along with the story.  The acting from James McAvoy and Eddie Marsan also helped make a convincing movie.
5.     BLADE RUNNER 2049
This was the sequel to the 1982 classic that, I'll admit, I didn't think was necessary when I first heard about it.  I loved the way the original played out and I figured this was a sci-fi property that the studio just wanted to make a few bucks.  Like usual, completely off base.  This film isn't only captivating but the cinematography is exquisite and full of purpose.  The world is beautiful and not just a rehash of the original like some distant sequels can sometimes do.  Ryan Gosling is the focal point and Harrison Ford is a part of the story.  Also, there are FX upgrades but it keeps that feeling that it is some years after the first film but humanity may be in its twilight.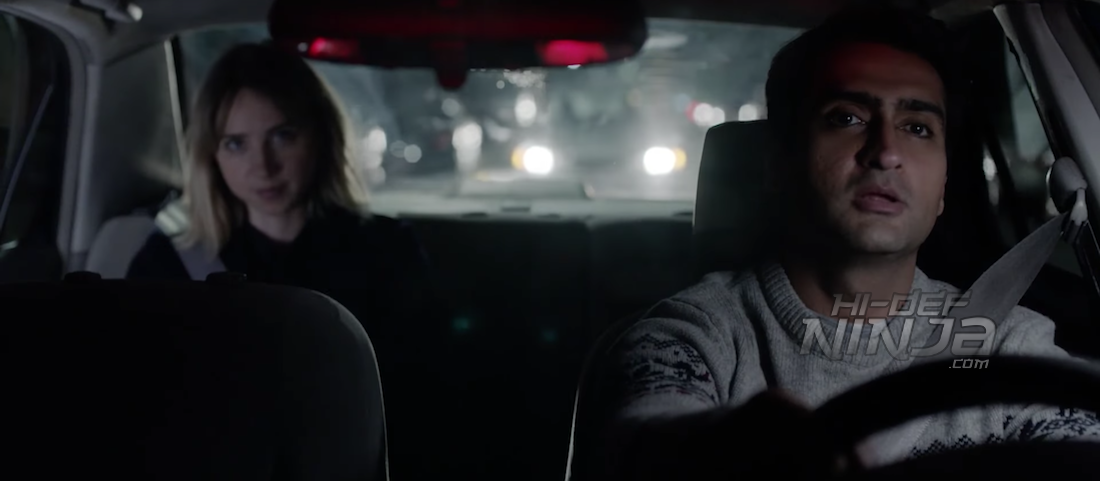 6.     THE BIG SICK
This comedy that is based on Kumail Nanjiani and his wife Emily's relationship but this is you average rom-com.  This story is about some of the toughest things to tax a new relationship like health and religion.  Even with some of the hard moments to watch, it is just a satisfying watch.
7.     IT
Like BLADE RUNNER 2049, this one didn't make sense to me at all because I was at the ripe, tender age that Tim Curry's Pennywise scarred me for life.  I hate clowns man, hate them with a passion and I thought this movie was going to terrify me to my core.  Did it scare me?  Absolutely.  Did I enjoy it?  Thoroughly and I feel like it did more justice to the source material than all 4 hours of the mini series…and this is only chapter one.  Bill Skarsgård made the character his own and didn't just do a revamp but created this creepy character that is easily in the top 5 of Stephen King's page to screen adaptations.
8.     WONDER WOMAN
What do you get when you put Patty Jenkins and one of the best casting choices that DC and Warner Bros. has made since the Nolan films?  This is Gal Gadot as the vivacious Amazonian princess Diana or better known to the world as Wonder Woman.  Because in the past, female heroines are made to take a backseat when it comes to comic book movies, some were immediately expecting a failure on their hands.  I'm so glad that this film showed people that a hero in tights and capes doesn't have to be male.  This also shows that Gadot is more than that girl from the FAST AND FURIOUS franchise but that she has some range.
9.     THOR: RAGNAROK
This is easily the most entertaining (humor-wise) movie to come out of the MCU.  It is non-stop laughs and features one of the best Marvel villains so far: Hela.  Its no secret that I'm in love with Cate Blanchett and like some of the other actors on this list plays the Goddess of Death so well that I really hope she shows up again in the MCU.  This is one of the best MCU films for a reason and gets better every time I watch it.
10.  GUARDIANS OF THE GALAXY Vol. 2
This movie just jumps right in where we left our heroes last time and shows that they're still getting used to each other.  There's also a focus on the charismatic Yondu and his history with Quill.  It is a fun ride with a very James Gunn feel.  Also, Drax's background is fleshed out a little more from the first movie.