2017 was a hell of a year for film. For every amazing film released, there was a stinker released right next to it. If you take a look at the nine Top 10 lists compiled by our writing team, you'll see that there's a lot of repeat films amongst the bunch. Our top film was chosen using a point system and, honestly, it was a very tight race.
So, without further ado, the HI-DEF NINJA 2017 FILM OF THE YEAR: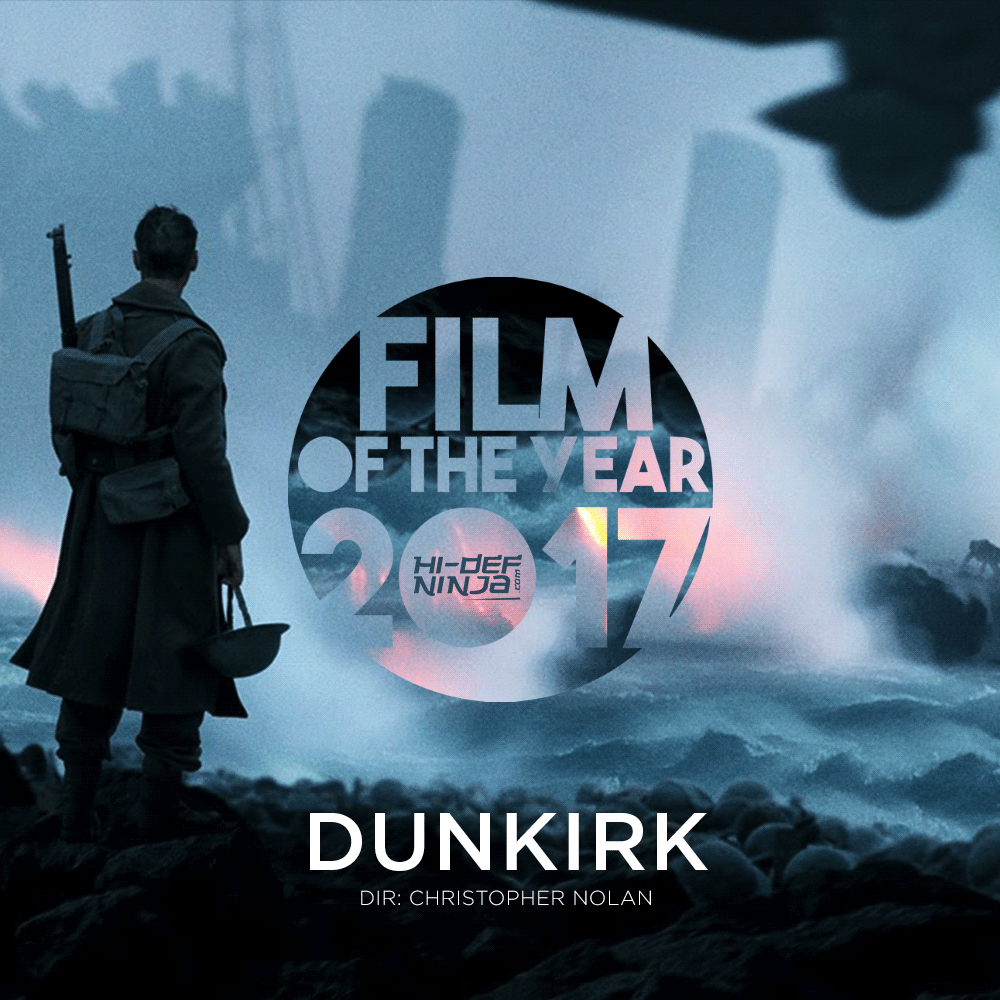 Christopher Nolan's DUNKIRK was an incredible, much-deserving film! Aaron Neuwirth chose it as his #3 film, stating, "He's [Nolan] decided to make films that truly make going to the theater a cinematic event." Eric Presson, who also chose it as his #3, said, "Dunkirk looks real, feels gritty, and puts us in a position to relive history that is not that removed from today." Jenny Davies proclaimed it's Christopher Nolan at his best, while Michael Madison probably summed it up best: "This film does something that at first glance you may not realize: it doesn't waste time to get into the backgrounds of the characters because what happened in Dunkirk is the main character."
The runners-up for '2017 Film of the Year' were BLADE RUNNER 2049, WONDER WOMAN, and IT.
Congratulations to DUNKIRK! Now we wait to see what 2018 has to offer…