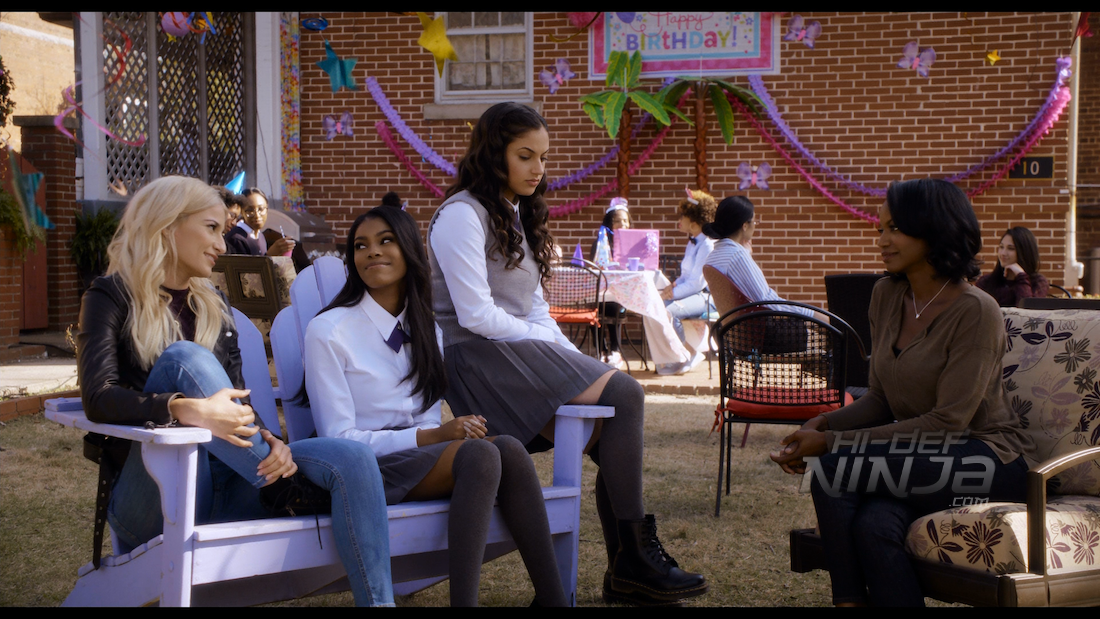 BOO 2! A MADEA HALLOWEEN Blu-ray Review
The Movie

The Video

The Audio

The Supplement
On her 18th birthday, Tiffany decides to sneak out and go to a frat party. The party is being held at a lake party where there were a few murders years ago. Madea and her friends decide that they need to go up there and bring her home.
BOO 2! A MADEA HALLOWEEN is a sequel to the first film and both are directed by Tyler Perry. It's a comedy that also stars Tyler Perry in 3 different roles including his character Madea. Now I'll be honest: I have never seen a Madea or Tyler Perry movie for that matter so I had no idea what to expect going in. There are some funny jokes and moments but as a whole, I didn't get them. I don't know if it's the delivery or I needed to know more about the characters but they just fell a little flat.
Cast
Tyler Perry – Mabel "Madea" Simmons, Brian Simmons, and Uncle Joe Simmons
Cassi Davis – Betty Ann "Aunt Bam" Murphy
Patrice Lovely – Hattie Mae Love
Taja V Simpson – Deborah Simmons
Yousef Erakat – Jonathan
Diamond White – Tiffany Simmons
Lexy Panterra – Leah Devereaux
Andre Hall – Quinton
Inanna Sarkis – Gabriella
Hannah Stocking – Anna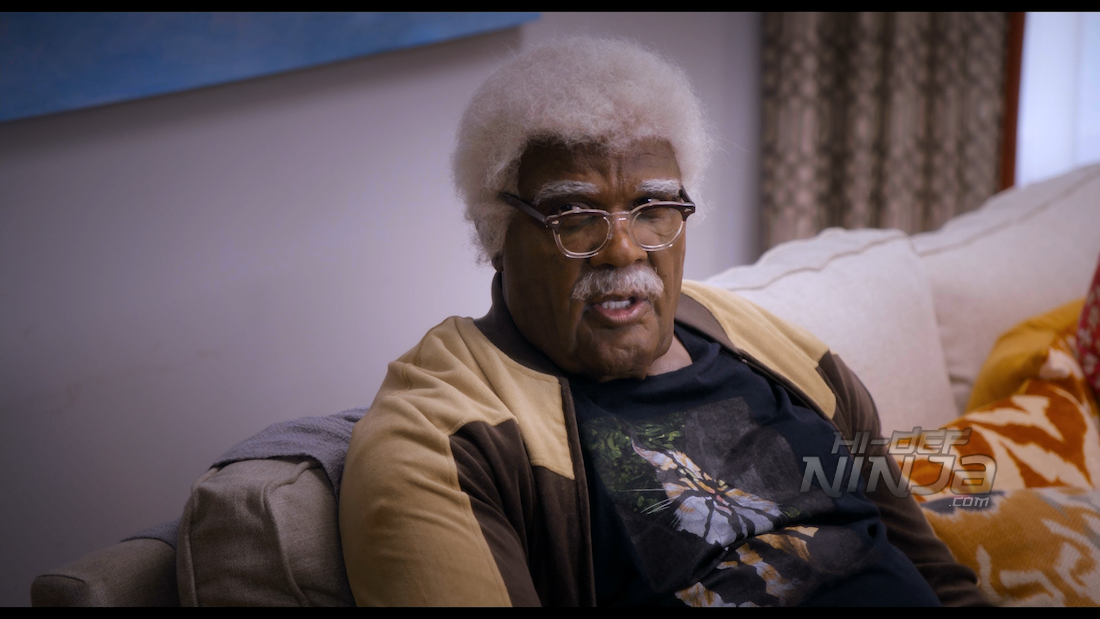 VIDEO QUALITY:
The video is a 1080p AVC presentation that spends a lot of time in the dark…literally. Only about 25% is spent in the daytime/in light and the picture during these scenes look really good. The coloring is bright with greens and reds with some of the colors looking natural. The skin tones are also natural and warm. In some of the darker scenes, there is a little bit of crushing and looses some detail. There are some moments where the smoke/fog has some artifacts.
AUDIO QUALITY:
The audio is a DTS-HD Master Audio 5.1 mix that is dialogue centric with some activity in the surround speakers. This is mostly during the actual party and outdoors. It makes the party sounds more immersive with the LFEs hitting hard and lively crowd sounds. The voices and effects are clean with a natural clarity.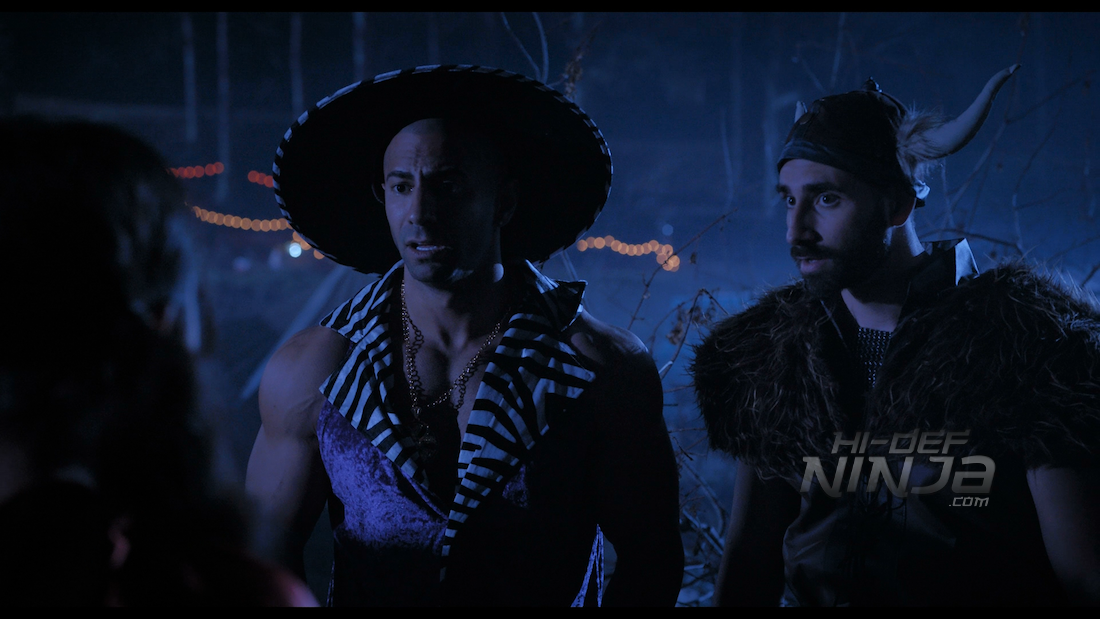 SUPPLEMENTS & PACKAGING
-Caddy Whack Boo: This is about the old folks in the movie.
-Why We Love Joe!: This has some clips of Joe's lines.
-Outtakes
-Deleted Scenes
Disc Details
2-disc set w/ 1 Blu-ray and 1 DVD
Digital copy
Running Time
101 mins
Edition Ratings
Rated PG-13
Region Coding
Region A
Video Resolution
1080p AVC MPEG-4
Aspect ratio: 1.85:1
Audio Mixes
English DTS-HD Master Audio 5.1
Spanish Dolby Digital 5.1
Subtitles
English SDH
Spanish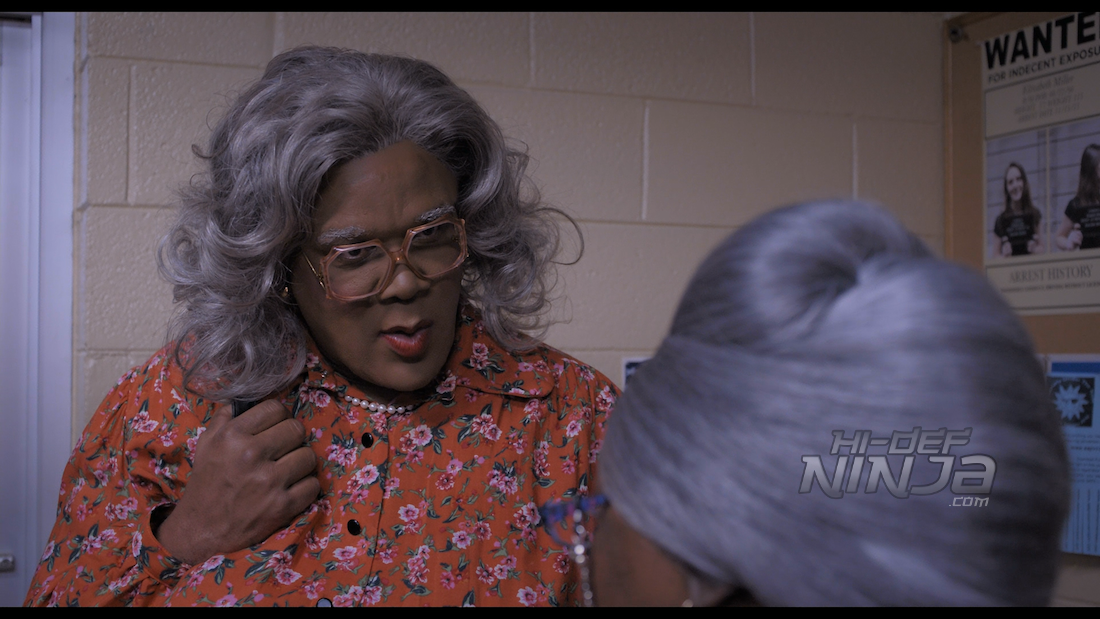 THE BOTTOM LINE:
BOO 2 looks pretty good on Blu-ray as a whole but the dark scenes (which is 75% of the movie) are a mixed bag. The audio is strong during the party scenes and with the chainsaw effects. The extras are a little weak with the outtakes that are shown at the end of the movie being better than the actual extra on the disc. So, if you're a fan of the genre or Tyler Perry movies, I would say to pick this up but if you're on the fence, a rent might be in order.