Synopsis from the 88 Films website:
The year of 1983 was a fine time to be a slasher fan – with the genre creeping out classics from SLEEPAWAY CAMP through to HOUSE ON SORORITY ROW. And for those who embrace that golden age few knife-play flicks are as beloved as SWEET 16. With a top notch cast that includes Susan Strasberg (THE TRIP), Bo Hopkins (THE WILD BUNCH) and Scream Queen sensation Dana Kimmell (FRIDAY THE 13TH PART 3D), this tale of childhood trauma crafts a compelling whodunit mystery around some small town disappearances and a stack of dead bodies. Is the perpetrator male or female? And just what is going on with the boy-baiting Melissa… A mysterious and alluring presence who turns a tiny Texas community upside down with her sudden appearance. A tightly directed terror title SWEET 16 is a perfect addition to the 88 Films library and a slasher classic that will still spawn a few bad dreams!
Sweet Sixteen
Picture Quality

Sound Quality

Special Features

Film Rating
Summary
A good entry into the Slasher Classics Collection from 88 films. Picture and Audio are ok, and i would have liked a few more special features, but it's still one to add to the growing collection.
Picture Quality
Sweet Sixteen has been on my Slasher watch list for quite sometime, and it felt great to finally view the movie on Blu-Ray. The film is presented in a 1.78:1 ratio and I would class the picture quality as good for the majority of the film. The colours were full and bright, general picture quality was sharp, but it did tend to get slightly grainy in places (although I think that is more the source than the transfer itself).
Sound Quality
The audio on this release is clear, but does vary in quality throughout the movie. Again, I think this might be down to the quality of the source rather than the release itself. The audio is sharp in places and voice and sound effects are clear. Also, the score doesn't drown out the other audio in the film.
The Specs
Region Code: B
Aspect Ratio: HD 1.78:1
Audio Format: LPCM Stereo
Language: English
Subtitles: English
Running Time: 88 Mins
Special Features
Audio Commentary by the Hysteria Continues Podcast Team
Interview with Jim Harper, author of Legacy of Blood
Reversible Sleeve with alternate Artwork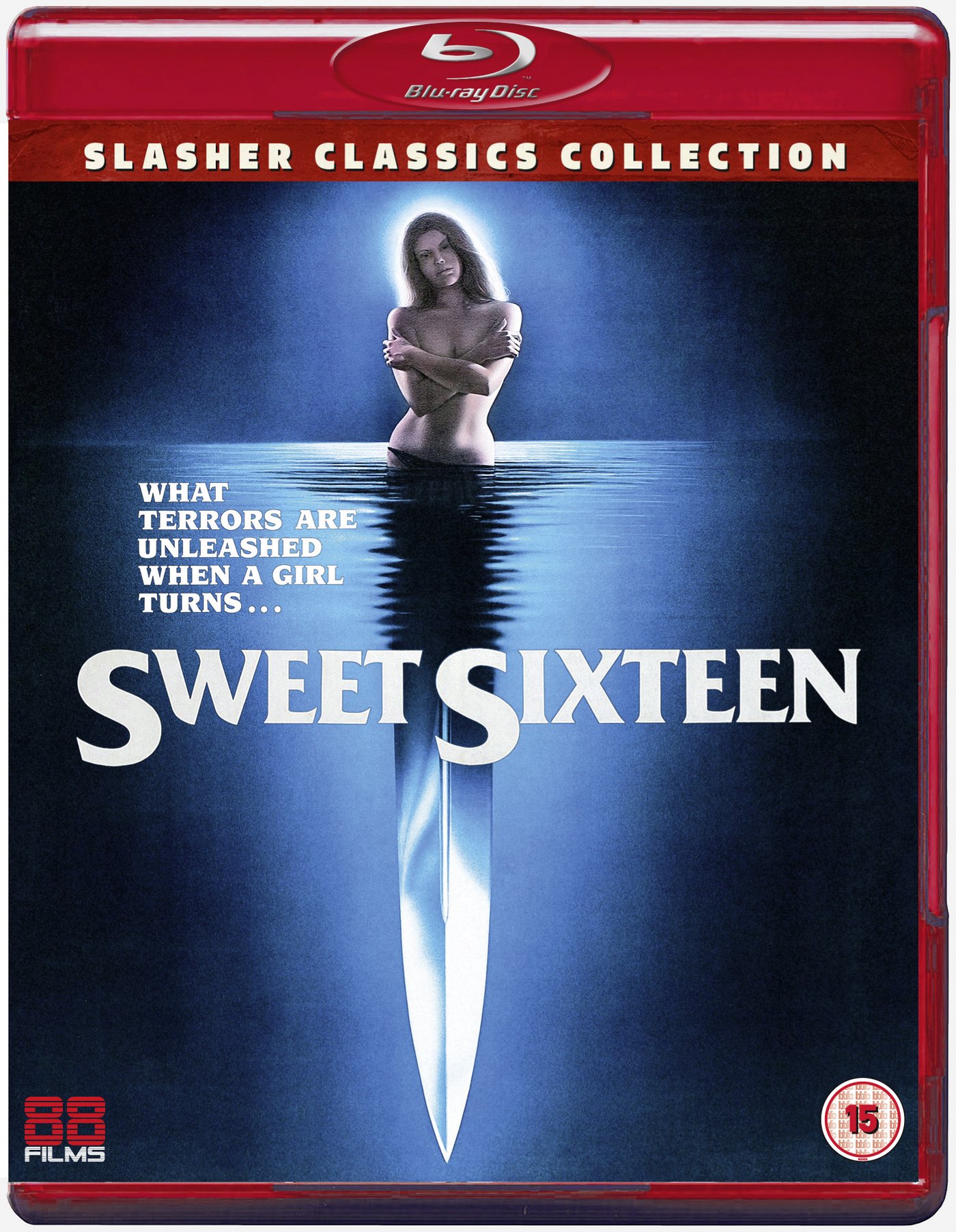 Sweet Sixteen is available to pre order directly from the 88 Films website. You can find the link here
Will you be checking this release out in the near future? Let us know your thoughts in the comments below.