This morning, LEGO unveiled the first Star Wars building set based on Solo: A Star Wars Story – the Kessel Run Millennium Falcon. The set which had been teased on the internet was officially announced and will be hitting shelves in April.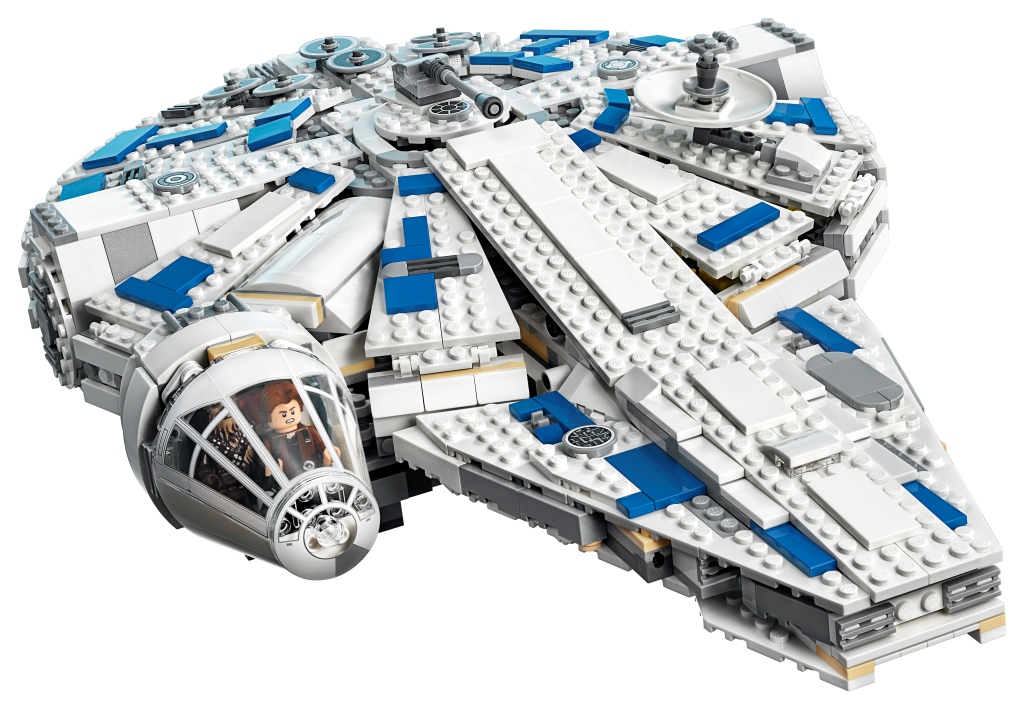 Kessel Run Millennium Falcon™ (75212)
1,414 Pieces
Price: $169.99
Outsmart the villainous overseers and escape the Kessel Mines aboard the amazing Millennium Falcon! Pull amazing maneuvers from the cockpit. Jump in the laser turrets and fire back at pursuing craft. Then check the hyperdrive and get ready to jump to safety! After all that excitement, kick back with Han and his friends with a drink from the bar, while you let Chewbacca win at Dejarik. Then it's off to bed for a well-earned snooze in the bunk aboard the fastest ship in the galaxy!
Characters include Han Solo™; Chewbacca™; Qi'ra™; Lando Calrissian™; Kessel droid and two additional characters!
Be on the lookout this weekend when I attend the Lego Event Breakfast and the LEGO Live NYC Event where I am sure to see some of these products and more in person — AND because I love the Solo trailer so much I won't make you switch over to the Hasbro Solo Product Reveal article to see it again!