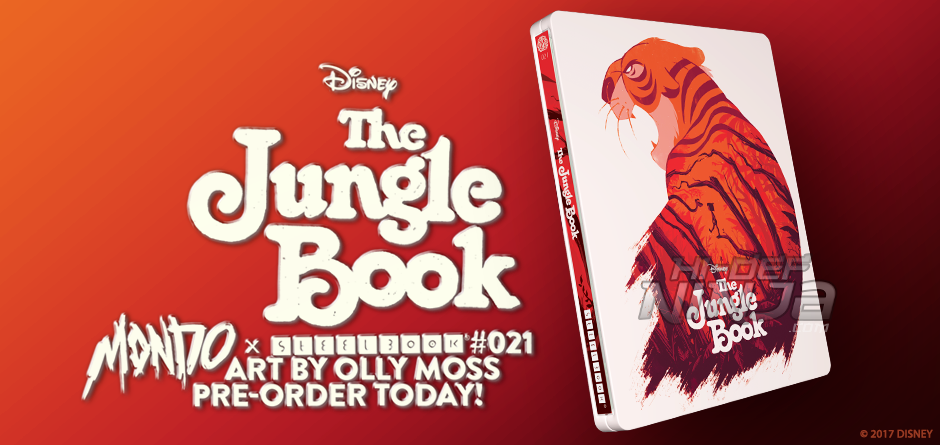 Hello again everyone, I'm back for another exclusive Hi-def Ninja unboxing and this time it's the fantastic Mondo X Zavvi exclusive Blu-ray Steelbook release of the Disney animated classic, THE JUNGLE BOOK
This is number 21 in the very popular Mondo X line, where the SteelBook features original Mondo artwork by the respective artist. For this release, the SteelBook features original worldwide exclusive artwork by Olly Moss, which is encompassed over the SteelBook, interior artwork and disc art that is derived from the Mondo art print that was released previously by Mondo. This was announced along with number 20 in the Mondo X line back in MondoCon 2017 (of which Hi-def Ninja were there in person!).
As you can see, as with all Mondo X releases, this features the familiar protective plastic sleeve that also serves as the 'J-Card' to offer up all the technical specifications and synopsis for the movie. The sleeve, with being translucent, shows off the fantastic artwork on this release.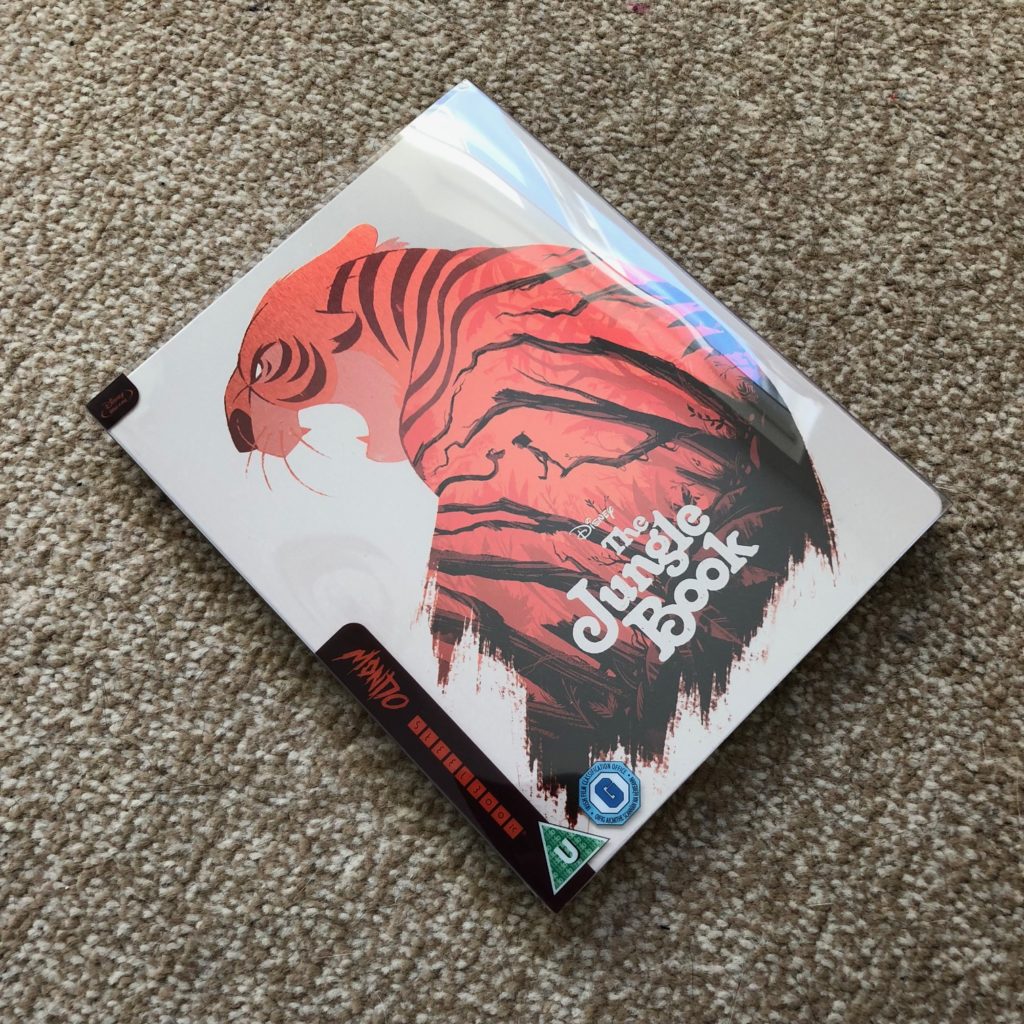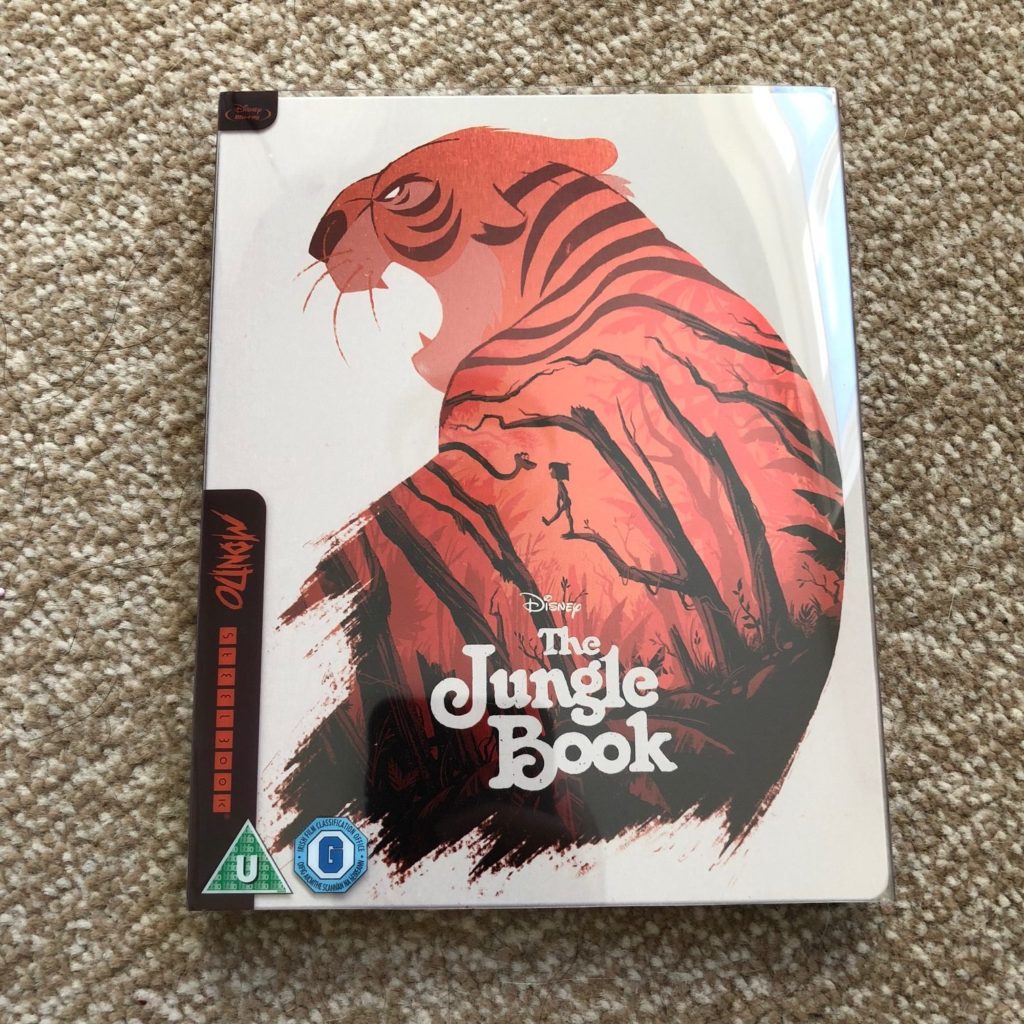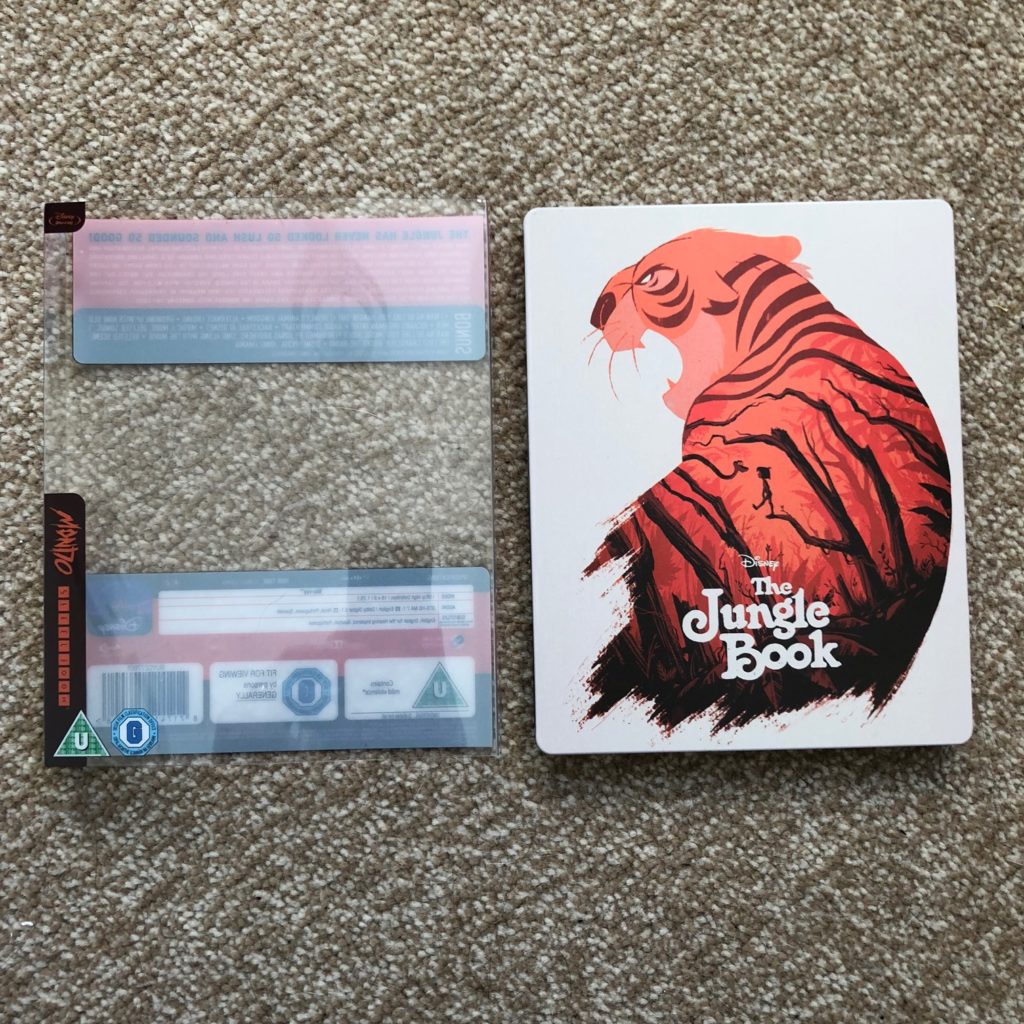 The steelbook is given a lovely white matte finish, with a spot gloss finish given to Shere Khan on the front of the steelbook which in the correct lighting really pops! The rear art on the steelbook features Mowgli and Kaa with spot gloss given to these characters and the tree branches. The combination of the white and orange works really well and I can honestly say this is my favourite Mondo X release alongside The Boondock Saints.
This is a one disc release, that also features original artwork.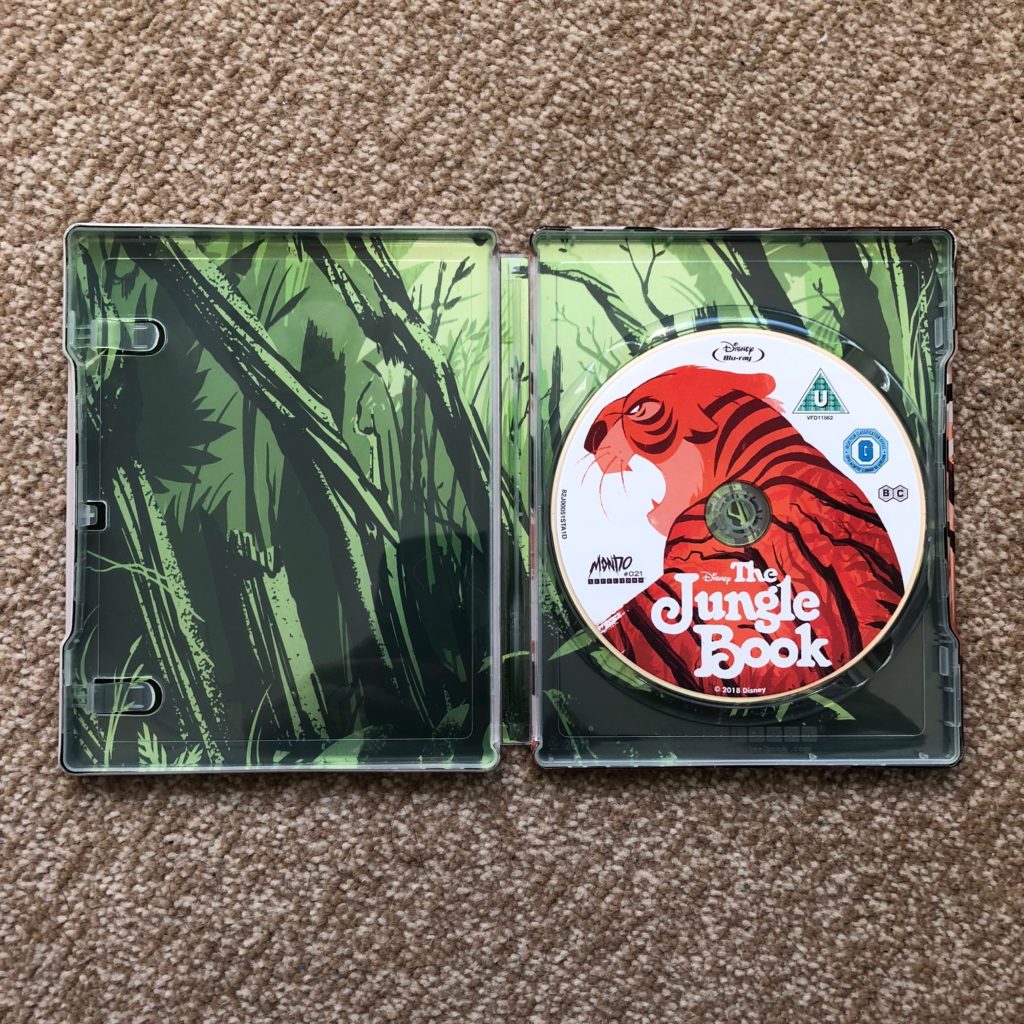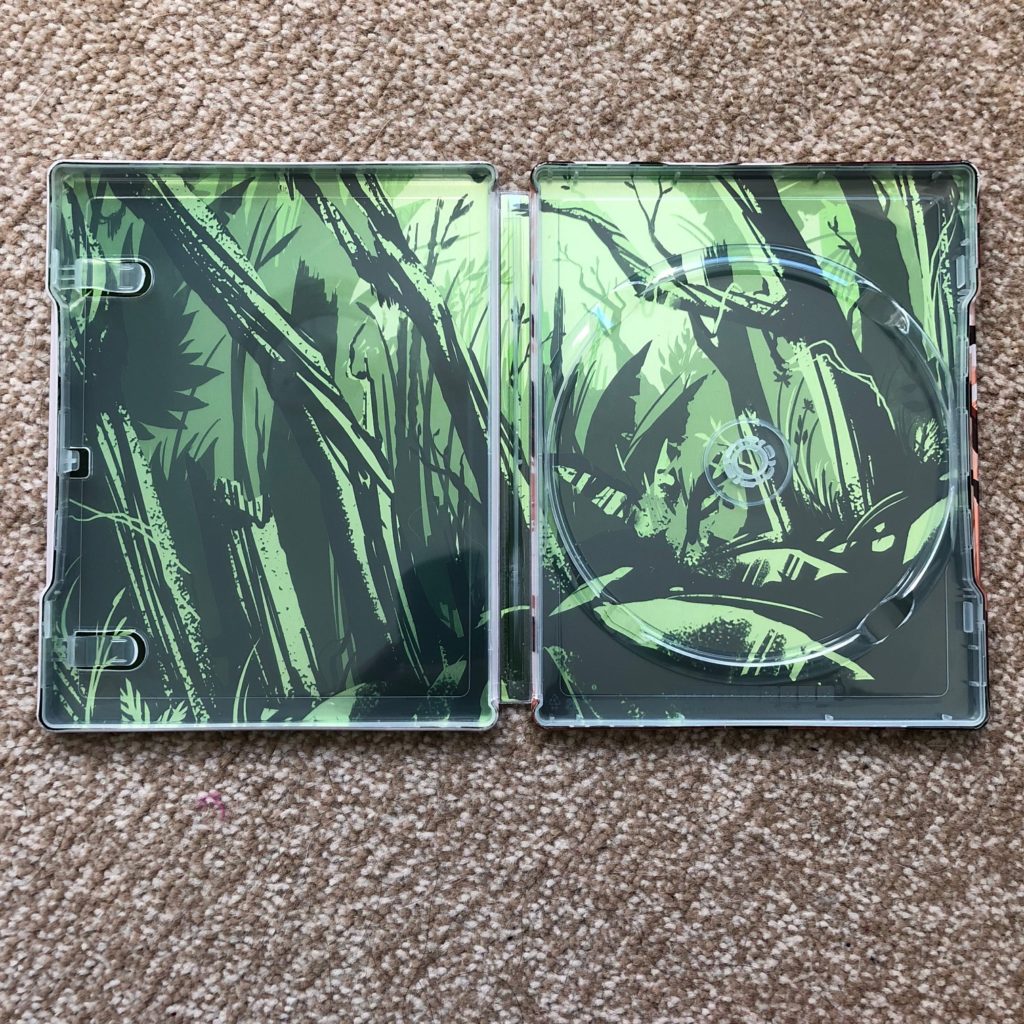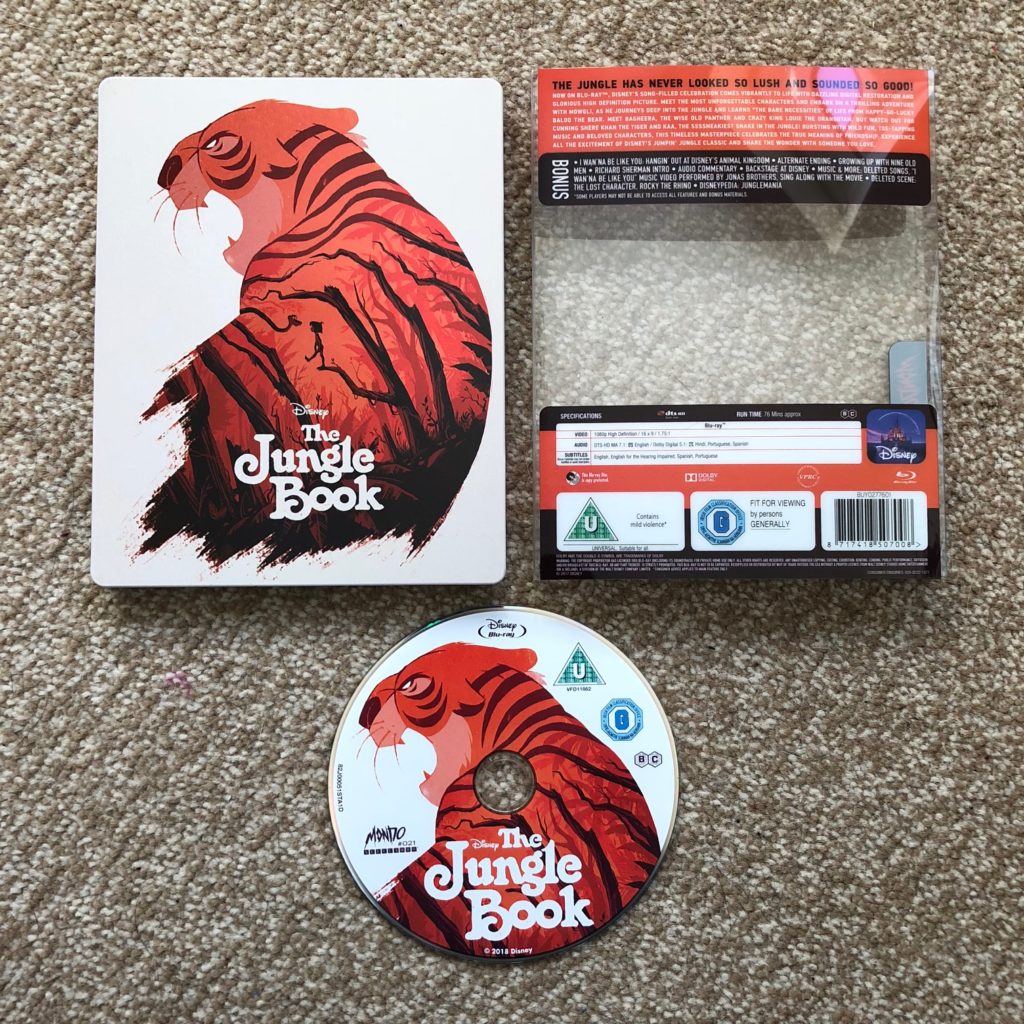 Overall, a superb release and I do hope that we see some more announcements soon for some more Disney animated titled given the Mondo X treatment!
At the time of writing, this is still available to purchase direct from Zavvi.com