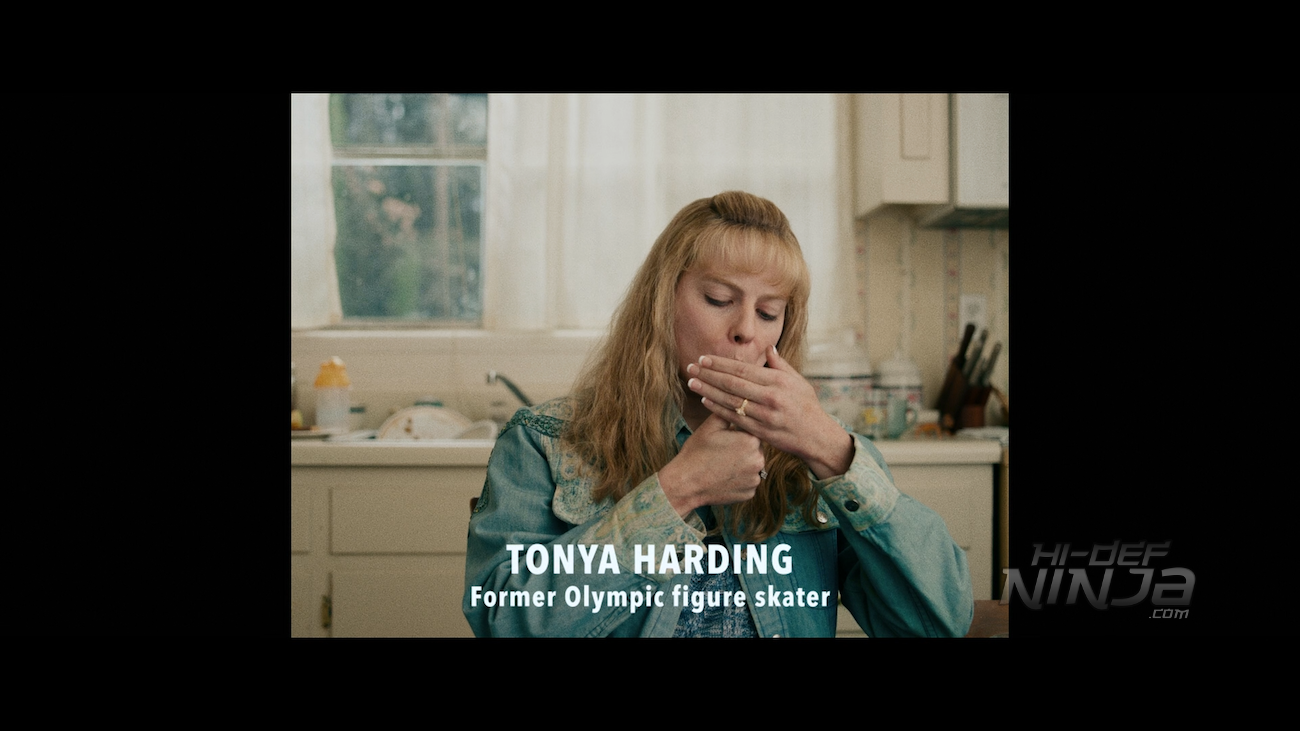 I, TONYA Blu-ray Review
The Movie

The Video

The Audio

The Supplements
This is the story of the American figure skater Tonya Harding and not just about "the incident" with the law.  It shows her from a 4-year old girl with a dragon-lady mother who wanted her to be a skater and her relationships with the people around her like her husband, other skaters, and her coaches.
 
I, TONYA is directed by Craig Gillespie and written by Steven Rogers.  The movie is based on the real-life experiences and interviews that were done to get the story out there.  Of course, there are some liberties taken for entertainment purposes but from what I understand, this is a very accurate portrayal.  One of the best things about the movie is that the story comes from multiple points of view so its really up to the audience to decide who to believe.
 
The acting in the movie is great.  Allison Janney absolutely deserves the win for Best Performance by an Actress in a Supporting Role at the Oscars.  She plays the meanest mother that I can remember in recent memory on screen.  She is cold and uncaring so that made her daughter have that side to her.  That brings us to Margot Robbie who plays Tonya Harding and was nominated at the Oscars for Best Performance by an Actress in a Leading Role.  Now, I have not seen Francis McDormand's performance in THREE BILLBOARDS yet but I can tell you that Robbie's is incredible in this.  She pulls off the sometimes trashy, rarely humble, take no crap from anyone persona that Harding was known for during her skating career.  Robbie trained to be able to do some of the scenes on the ice and get to resemble Harding.  A body double and some very clever CG work also made the scenes believable but there was a lot of hard work to make it all come together.  
 
I also want to give a nod to Sebastian Stan as Jeff Gillooly.  He too was a sometimes shy, sometimes complete douche in the way he treated Tonya.  With the many sides to the story, it seems like the general consensus is that these two were incredibly abusive to each other.  Some of the hits were actually a little jarring and I couldn't help but shake my head.  
 
Cast
Margot Robbie – Tonya Harding
Sebastian Stan – Jeff Gillooly, Harding's husband
Allison Janney – LaVona Golden, Harding's mom
Julianne Nicholson – Diane Rawlinson, Harding's skating coach
Caitlin Carver – Nancy Kerrigan, Harding's skating rival and teammate
Bojana Novakovic – Dody Teachman, a different coach of Harding
Paul Walter Hauser – Shawn Eckhardt, a bodyguard and friend of Gillooly
Bobby Cannavale – Martin Maddox, a producer at Hard Copy
Ricky Russert – Shane Stant, the man who attacked Nancy
 

VIDEO QUALITY:
The video is a 1080p AVC presentation that doesn't have an overly bright look to it.  The movie switches between an older look with a 4:3 border on the people being interviewed but the bulk of the movie is in 16:9.  The coloring is a little muted and some of the scenes in the rugged outdoors are drab.  I think this was to show how unglamorous Oregon was fro Harding.  The colors brighten up some when it comes to the costumes that the skaters wear.  The blues in particular really pop.  The details are sharp with every single stress line and wrinkle being seen.  As a whole, the CG effects look excellent with the way they did the face replacement but there are some harder lines show when it comes to the skater's body against crowds in the rink.
 

AUDIO QUALITY:
The audio is a DTS-HD Master Audio 5.1 mix that does an amazing job with all of the layers involved.  Just the competition scenes alone with the crowd noises filling the speakers, the skates sheering the ice, the music, and then there is a voiceover of an actor describing what is happening are all prioritized well.  All of the speakers get a good amount of use and the movements are done well.  The soundtrack has some tracks on it that capture the moment well with whatever is happening on screen.  The dialogue is also handled well.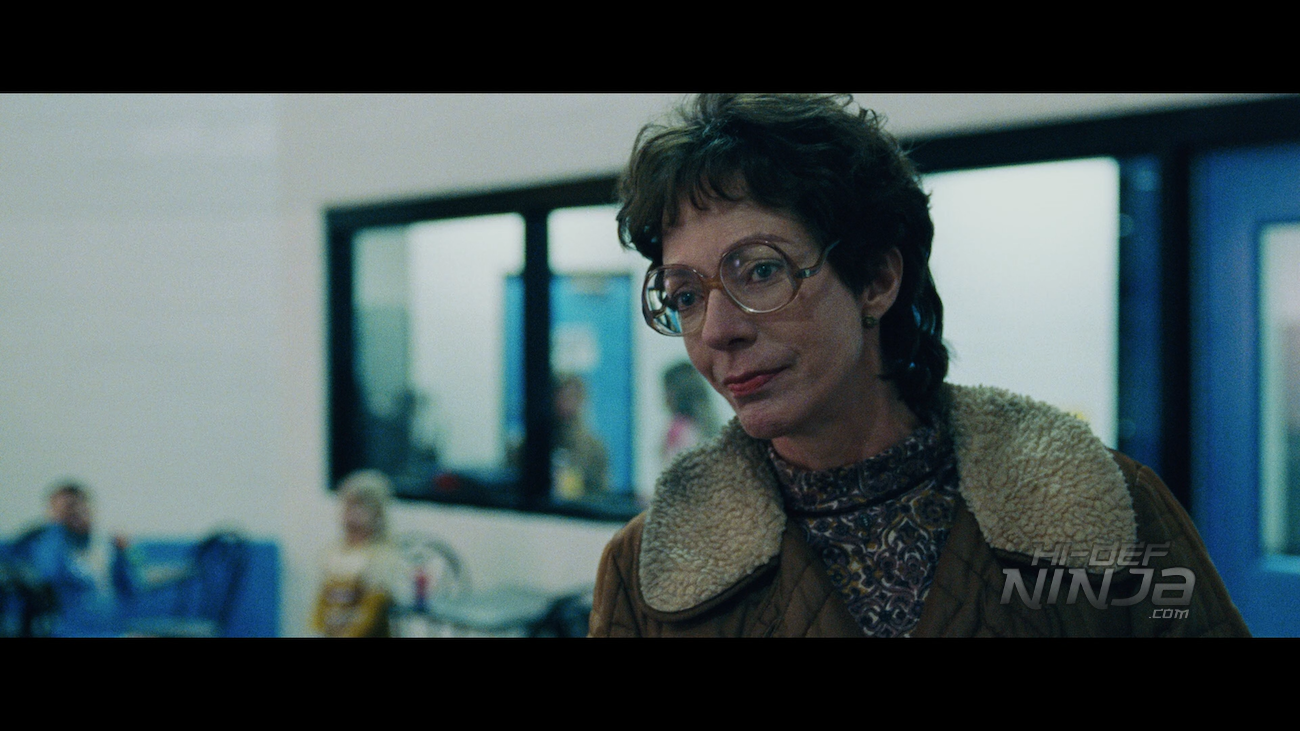 SUPPLEMENTS & PACKAGING
-Audio Commentary: with Director Craig Gillespie
 
-Behind the Scenes: This is a 5-part extra with Chicago's 25 or 6 to 4 playing pretty much the entire time with some interviews of the cast and crew.
 
-Deleted Scenes
 
-Trailers
 
Disc Details
2-disc set w/ 1 Blu-ray and 1 DVD
Digital copy
 
Running Time
119 mins
 
Edition Ratings
Rated R
 
Region Coding
Region Free
 
Video Resolution
1080p AVC MPEG-4
Aspect ratio: 2.39:1
 
Audio Mixes
English DTS-HD Master Audio 5.1
 
Subtitles
English SDH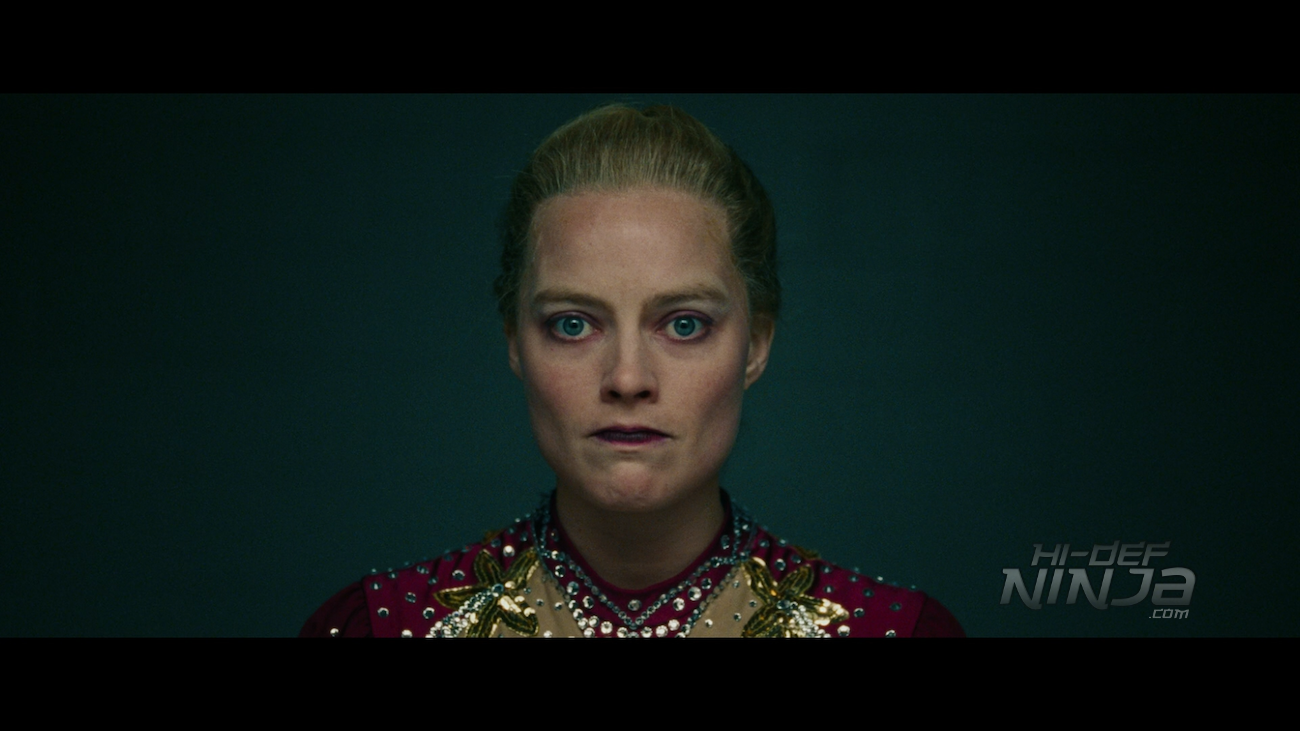 THE BOTTOM LINE:
I, TONYA is a film that I really enjoyed. I remember when all of this was happening in the news and always wondered what was left out.  The actors all do a superb job of convincing the audience that this debacle is happenings they describe it and that we are not just watching a movie.  The Blu-ray has excellent audio and video but I wish there was a little more about the making of the movie in the extras.  Maybe how some of the time was spent with Harding and Robbie learning how to be her.  That being said, I highly recommend picking this movie up because it is an entertaining watch.