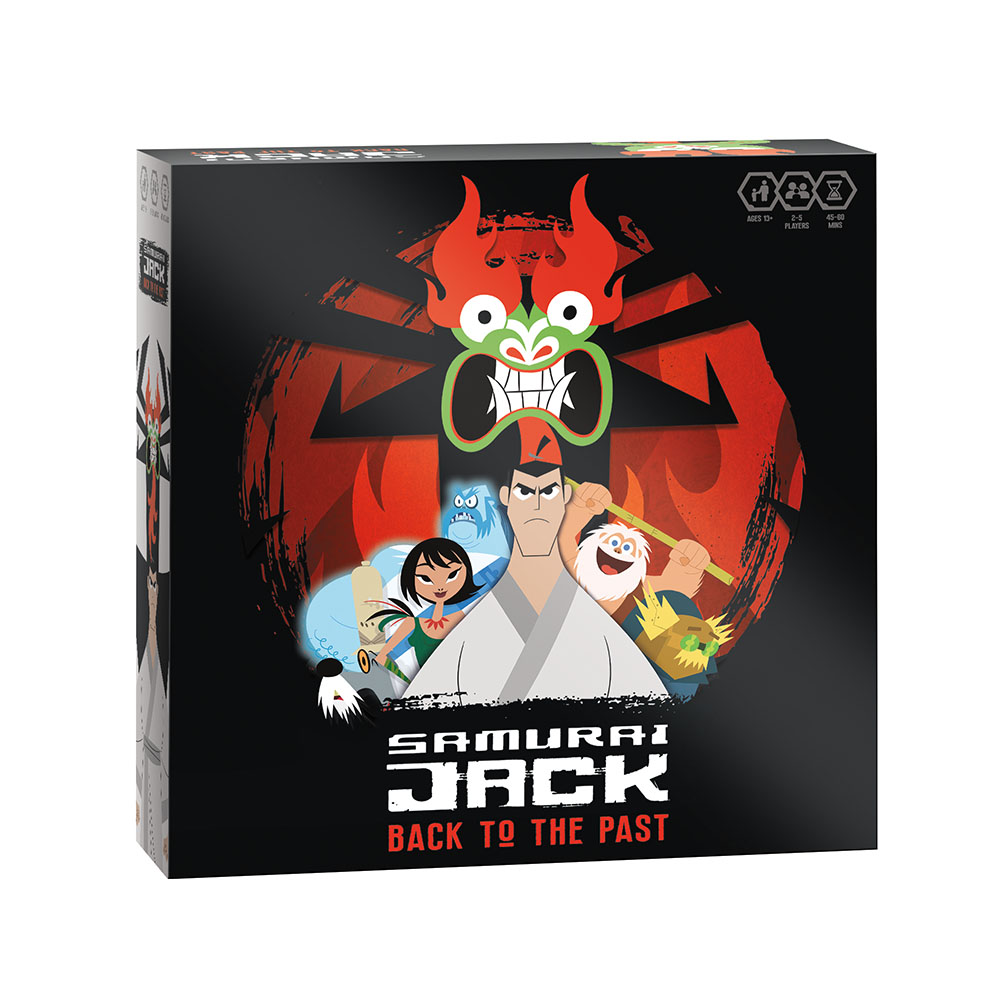 USAopoly Inc., announced today a partnership with Cartoon Network's Adult Swim division and Project Raygun to release a new board game that lets fans of the award-winning, hit animated series trail a well-known hero's journey in Samurai Jack: Back to the Past.
Project Raygun is a revolutionary boutique board game, puzzle, and collectibles brand division within USAopoly.  Project Raygun products celebrate pop culture of past and present, while paying homage to the artists that bring them to life. Partnering with fellow pioneers in the creative and collectibles space, Project Raygun aims to deliver unparalleled experiences to their audience.
Set to release this summer, the upcoming title breaks ground as the only hobby game based on the Samurai Jack license. The unique concept of the game lines up with the time travel premise of the series, and makes it fitting for the Adult Swim audience behind the retro experience fueling a board game renaissance.
Based on the fifth and final installment of the series, Samurai Jack: Back to the Past picks up the title character's mission to return to the era before the reign of his adversary, the evil demon Aku. Jack's friends accompany him along a path, comprised of various locations from the series, to defeat villains and finish with the most Honor. Winning requires utilizing Allies, Traits, and Weapons while guarding Jack's Sanity, taking players on an unpredictable ride that mirrors the story-rich episodes revered by critics and loved by fans.
Samurai Jack: Back to the Past will feature custom sculpted movers for Jack, Aku, Ashi, and more delivering an aesthetic quality highly coveted by collectors, hobby game enthusiasts, and admirers of the series' stylish animation. It will retail for $34.95 this summer and accomodates 2-5  players.
For more information and details on some of the industry's best games, go to USAopoly.com and ProjectRaygun.com. Learn more about Adult Swim and Cartoon Network by visiting CartoonNetwork.com.
———————————-
I had a chance to see the product at NY Toy Fair and the figures are well sculpted and the gameplay looks fun!