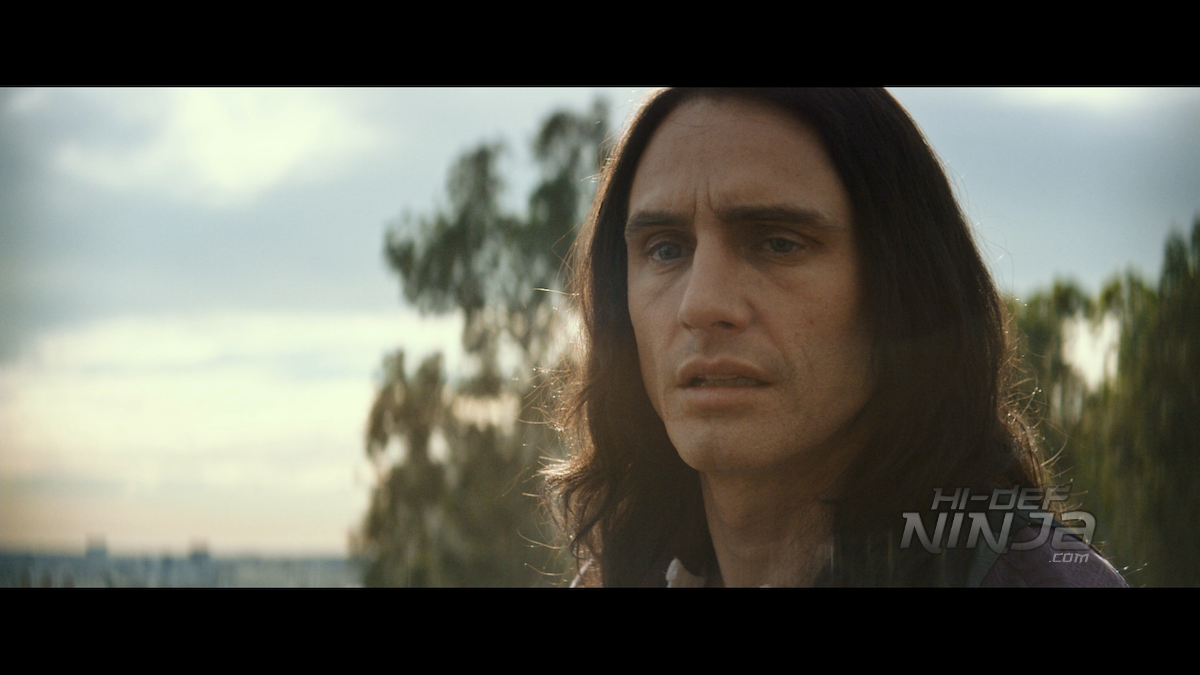 THE DISASTER ARTIST Blu-ray Review
The Movie

The Video

The Audio

The Supplements
When someone is talking movies and they say "this is the worst movie ever made", there is only one movie that should come to mind.  It's called THE ROOM and I'm not talking about the one with Oscar Winner Brie Larson but the 2003 movie starring Tommy Wiseau.  It is terrible but it has this cult following that people watch because of how bad it is.
THE DISASTER ARTIST is about the people and events that led up as well as making to making THE ROOM.  Tommy and his friend Greg are trying to make it Hollywood with the auditions, the classes, and trying to meet the right people. Greg gives Tommy the idea to write a movie to become a success.
James Franco directs THE DISASTER ARTIST and plays Tommy in the movie. His best friend Greg is played by Dave Franco and the cast is made up of their Hollywood friends. I will mention that Ari Graynor has a resemblance to Juliette Danielle and got her mannerisms down.
The movie had one nomination for an Academy Award for Best Adapted Screenplay because the movie is based on Greg Sestero and Tom Bissell's book of the same name. I haven't read the book but the shot for shot scenes Franco did of THE ROOM shows their dedication to staying with the source material.
Cast
Dave Franco – Greg Sestero
James Franco – Tommy Wiseau
Seth Rogen – Sandy Schklair
Ari Graynor – Juliette Danielle
Alison Brie – Amber
Jacki Weaver – Carolyn Minnott
Paul Scheer – Raphael Smadja
Zac Efron – Dan Janjigian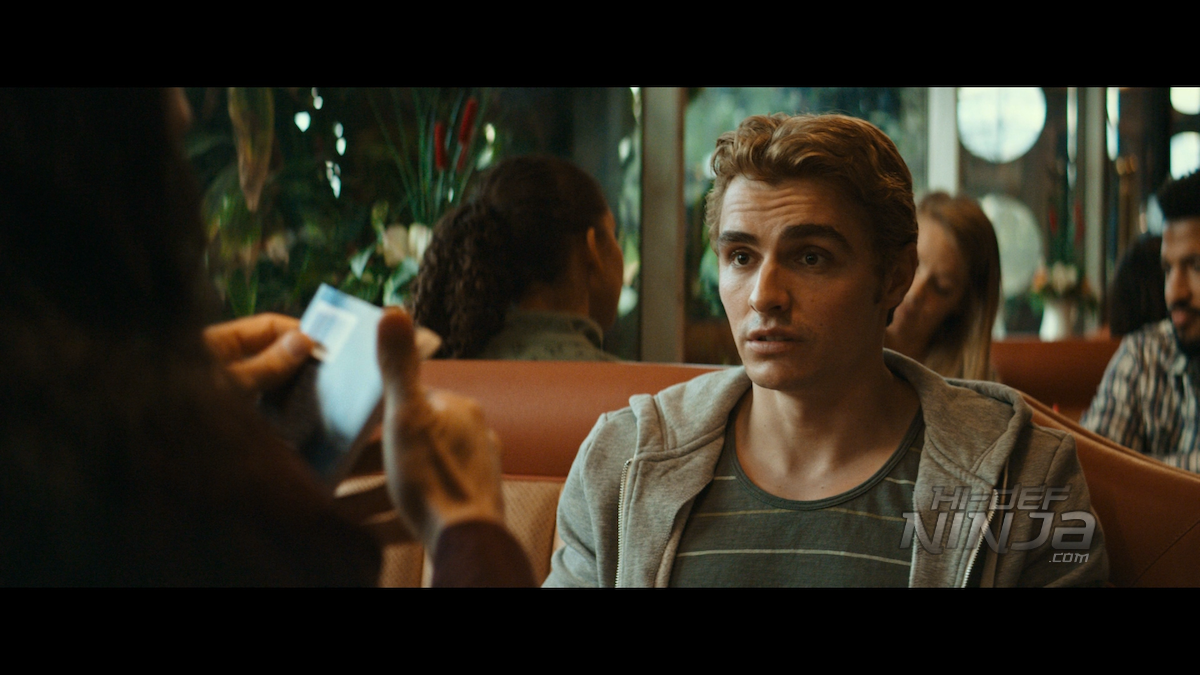 VIDEO QUALITY:
The video is a 1080p AVC presentation that has a really good look to it.  The way it is filmed is with a lot of handheld as well as digitally which shows in some of the scenes.  The skin tones are warm on pretty much everyone except for Tommy. They made him pale and creepy like he is in real life. There are a lot of darker scenes because of so much being shot on a sound stage or in studio. As for the details, they aren't overly sharp and there is a grain that comes of nicely. In the darker scenes, there is a small amount of pixelation but not enough to be distracting. The outdoor scenes are bright with bold coloring in the clothing as well as the environment.
AUDIO QUALITY:
The audio is a Dolby TrueHD 7.1 mix that is mostly dialogue driven. There are very few sound effects other than any normal sounds in the real world. The strongest part of the mix is the soundtrack. All of the 90's club music and "Epic" by Faith No More is both loud and heavy hitting.
SUPPLEMENTS & PACKAGING
-Audio Commentary: with Director James Franco, Dave Franco, Tommy Wiseau, Greg Sestero and both Writers Scott Neustadter and Michael H. Weber.
-Oh, Hi Mark: Making a Disaster: This is typical EPK with some interviews and look at the movie behind the scenes.
-Directing a Disaster: This looks at James Franco at the helm.
-Just a Guy Leaning on a Wall: Getting to Know Tommy: This is about capturing the look and the idea of the character Tommy Wiseau.
-Gag Reel
-Theatrical Trailer
Disc Details
2-disc set w/ 1 Blu-ray and 1 DVD
Digital copy
Running Time
104 mins
Edition Ratings
Rated R
Region Coding
Region A
Video Resolution
1080p AVC MPEG-4
Aspect ratio: 2.40:1
Audio Mixes
English Dolby TrueHD 7.1
Subtitles
English SDH
Spanish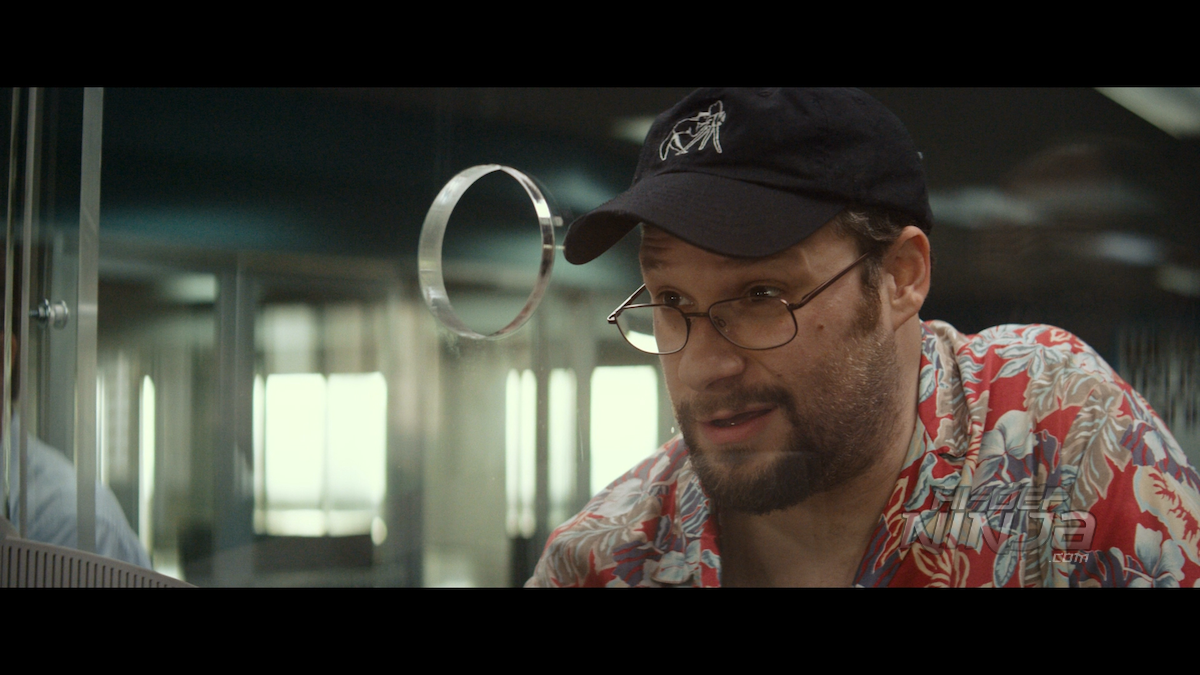 THE BOTTOM LINE:
THE DISASTER ARTIST is a mix of funny, sad, and out of control. James Franco does an excellent job of directing his friends because they basically make up the cast. Plain and simple, it is an entertaining film and it explains a lot of things when it comes to THE ROOM. The video is very clean and the audio makes songs I'm not a fan of hear them in HD. The extras are pretty good and you do get a first-hand look of how aloof Tommy can be. Overall, this is an easy recommend to anyone whether you have seen Tommy's movie or not.