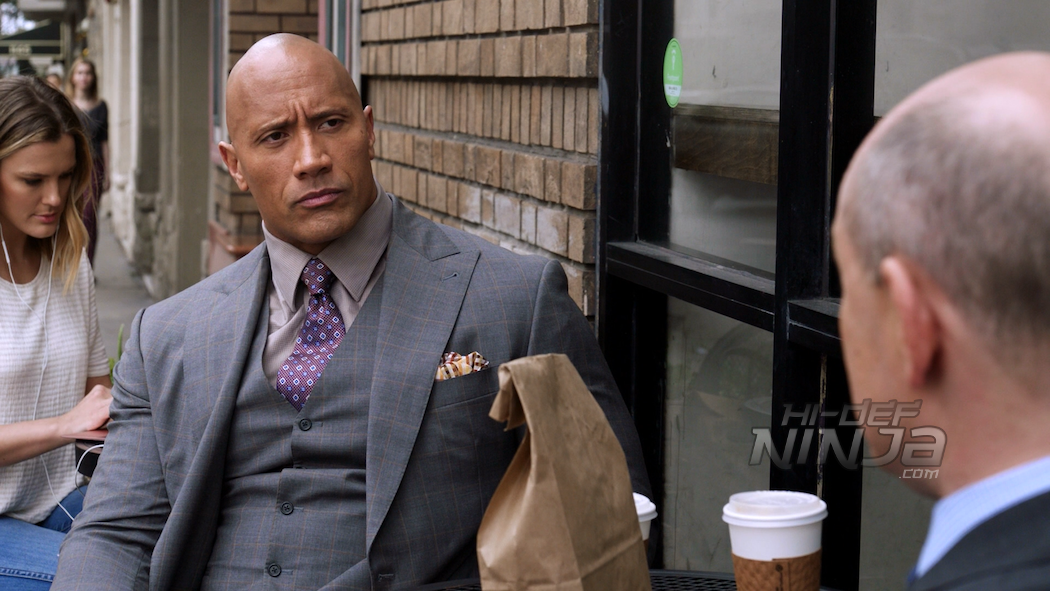 HBO's BALLERS Season 3 Blu-ray Review
The Season

The Video

The Audio

The Supplements
BALLERS is an HBO series that follows Dwayne Johnson as an ex pro-football player turned financial advisor named Spencer Strasmore.  This time around he is working with Wayne Hastings, Jr.  He is a rich investor and he is looking to be a part of the big plans that Spencer has concocted: bring an NFL team to Las Vegas.  Not only is getting the money seeming to be tough but he also has to convince the NFL and people who run Vegas that this is a good idea.  
 
This season has the players and cast a little more grounded in their own storylines rather than showing how flashy being in the NFL can be.  Spence and Joe are the same old two trying to make their business survive.  But like how the show focuses on story rather than the things pro-athletes spend money on follows the ups and downs of the NFL Vegas deal.  All the stress, the booze, the happiness, and all that comes with it. The biggest standout is possibly Steve Guttenberg as the too rich to care Wayne Hastings, Jr.  He hasn't really been around in a long time (at least nothing that I have seen him in) and when he showed up on screen, it was a nice surprise.  However, his character is one that is designed to be hated. I have enjoyed this show since the beginning and the new focus makes sense.  They followed the same model that ENTOURAGE did years before. It stopped being about the toys and more about the dynamics of their friendships.
 
Cast
Dwayne Johnson – Spencer Strasmore
Rob Corddry – Joe
John David Robinson – Ricky Jarrett
Omar Benson Miller – Charles Greene
Troy Garity – Jason
Jazmyn Simon – Julie Greene
Steve Guttenberg – Wayne Hastings, Jr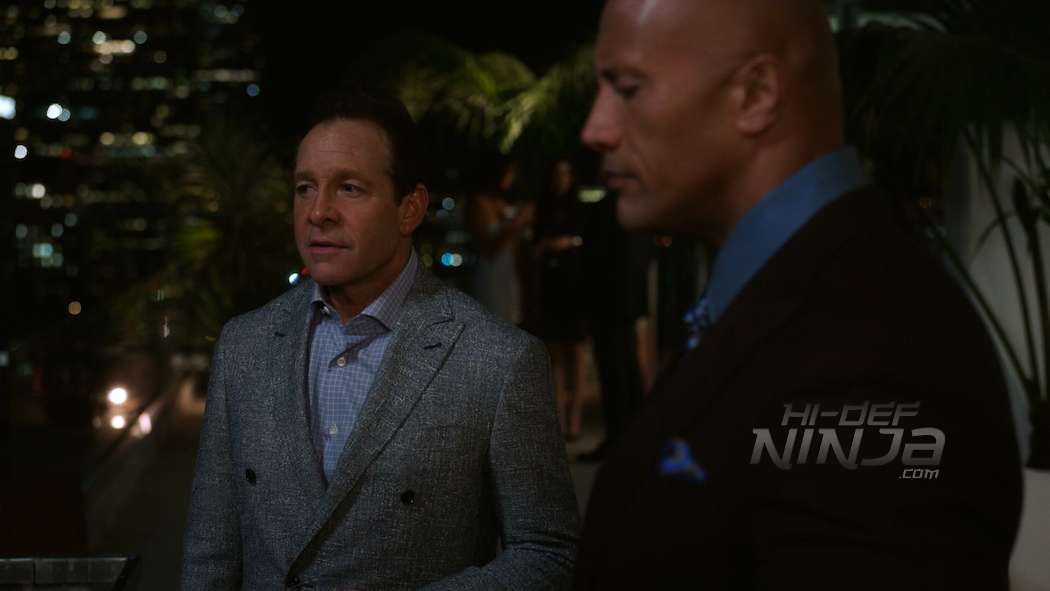 VIDEO QUALITY:
The video transfer is a 1080p AVC presentation that has the look that the series goes for: you'll find the players in paradise.  The outdoor visuals all look great and the colors in the clothing are incredibly bold.  The skin tones are a natural looking, even for sunny Florida.  Sure, some people have on a little spray-tan but they look naturally orange.  The details of fabrics and patterns in clothing standout with nothing being lost.  This is really good news after seeing that the whole season has been put on one disc as opposed to the normal 2 with half a season on each.   
 

AUDIO QUALITY:
The audio is a DTS-HD Master Audio 5.1 mix that has a really good sound to it.  The music has as solid sound when it is use.  The LFEs are subtle with the music and somewhat harder during sound effect use like the monster truck reviving up at the Vegas show.  The dialogue is well prioritized and natural sounding with no issues.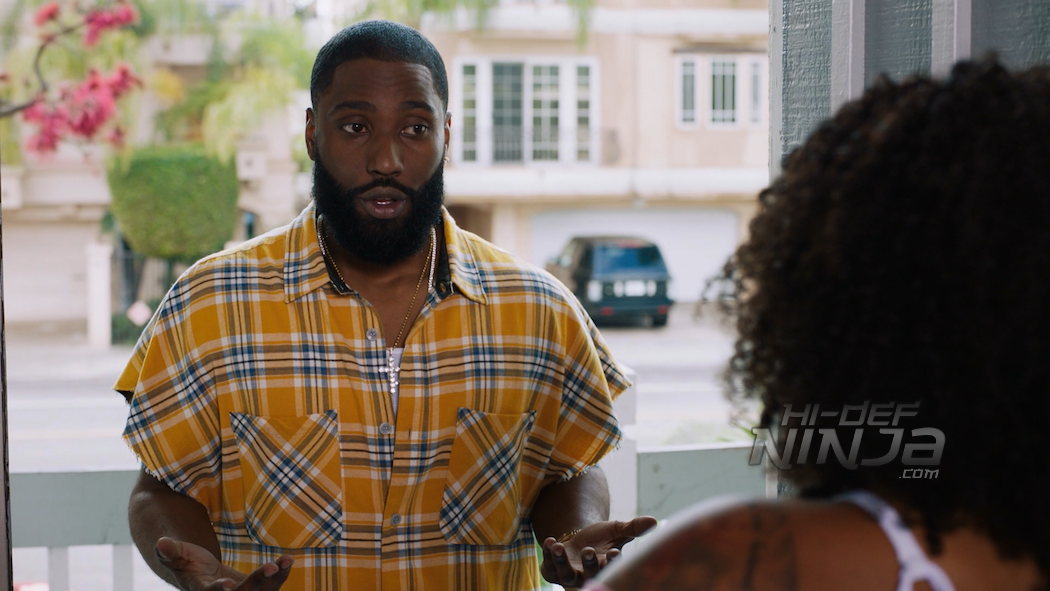 SUPPLEMENTS & PACKAGING
There are no supplements included
 
Disc Details
1 Blu-ray Disc
Digital Copy
 
Edition Ratings
Not Rated
 
Region Coding
Region Free
 
Video Resolution
1080p AVC MPEG-4
Aspect ratio: 1.78:1
 
Audio Mixes
English DTS-HD Master Audio 5.1
Spanish DTS 2.0
 
Subtitles
English SDH
French
Spanish
Danish
Finnish
Norwegian
Swedish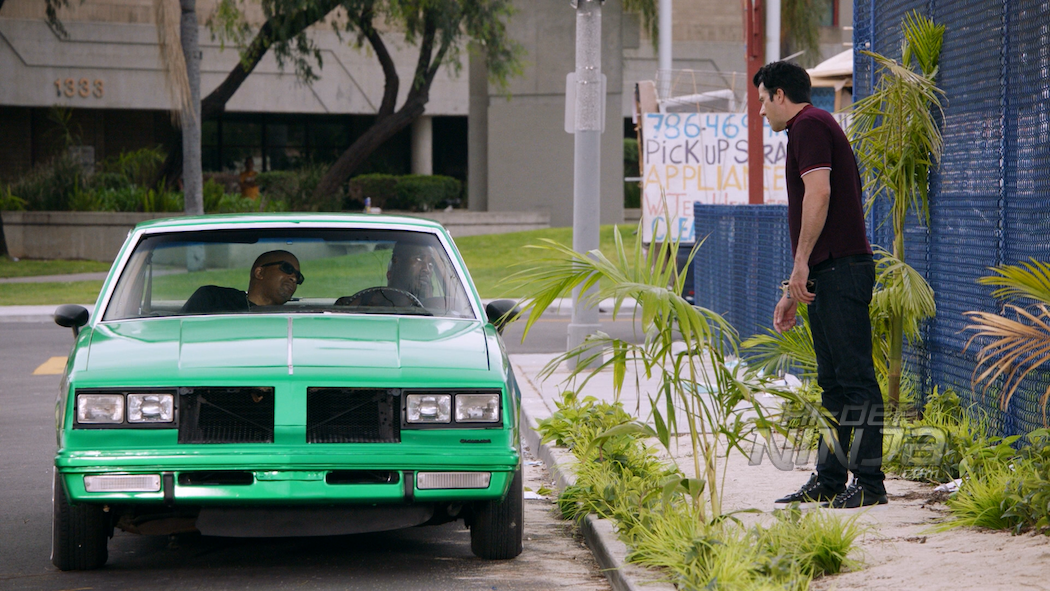 THE BOTTOM LINE:
As per usual, BALLERS has had a very promising season where they have changed the way the show looks and added some new characters into the mix.  I was convinced that there was going to be an issue for both the video and audio when the entire season went from 2 discs down to one.  It turns out that the problems were only minor with small spots of video compression but still worthy of the format. Unfortunately, there aren't any supplements included at all but I kind of understand to conserve space on on the singe Blu-ray. Overall, I would recommend picking this up if you're a fan of the show or if this is a first time watch, pick up the previous two seasons first.