Hi-Def Ninja is pleased to give away a copy of the upcoming DEN OF THIEVES starring Gerard Butler, Curtis "50 Cent" Jackson, O'shea Jackson Jr, and Pablo Schreiber.
DEN OF THIEVES releases onto Blu-ray April 24th.
Sound off below with what is your favorite Gerard Butler movie, AND your favorite "heist" movie in the comments.
The winner will be mailed this movie at street date.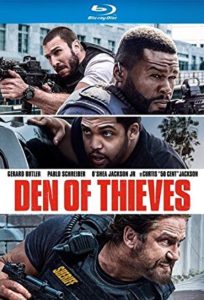 Subsequently, you can purchase DEN OF THIEVES on blu-ray HERE!