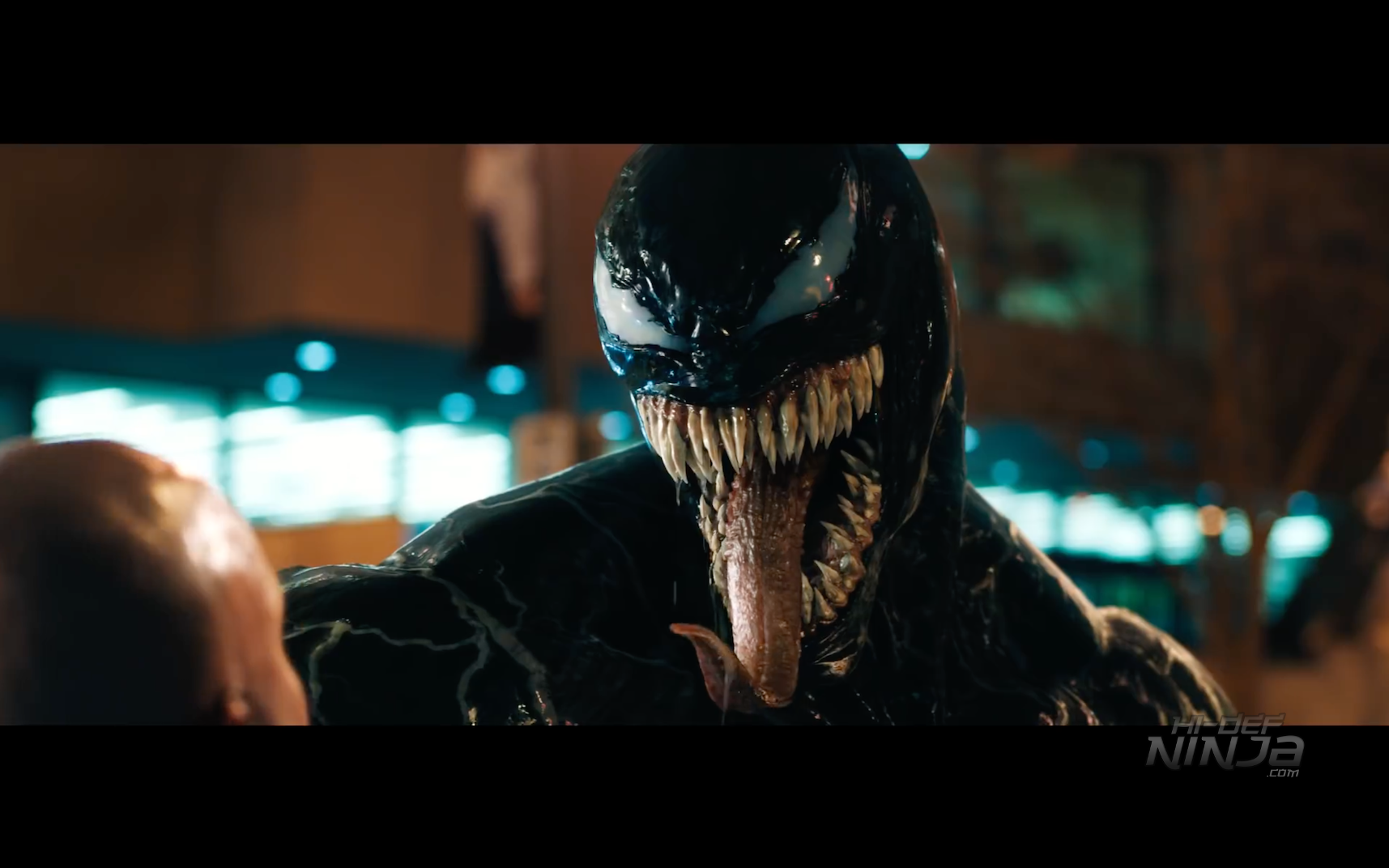 In the comics, Eddie Brock hated Spider-Man but he changed his ways and became a protector. In this new version of the character from Sony, Eddie is a reporter in San Fransisco who comes into contact with a symbiote to become Venom. This is the first trailer to show him as the sharp-toothed monster and you get a better idea of the story here.
It is directed by Ruben Fleischer who also directed ZOMBIELAND and GANGSTER SQUAD. It stars Tom Hardy as Eddie Brock/Venom, Jenny Slate, Michelle Williams as Anne Weying, and Riz Ahmed as Dr. Carlton Drake.
VENOM hits theaters on October 5th, 2018!

More Screens from the trailer: