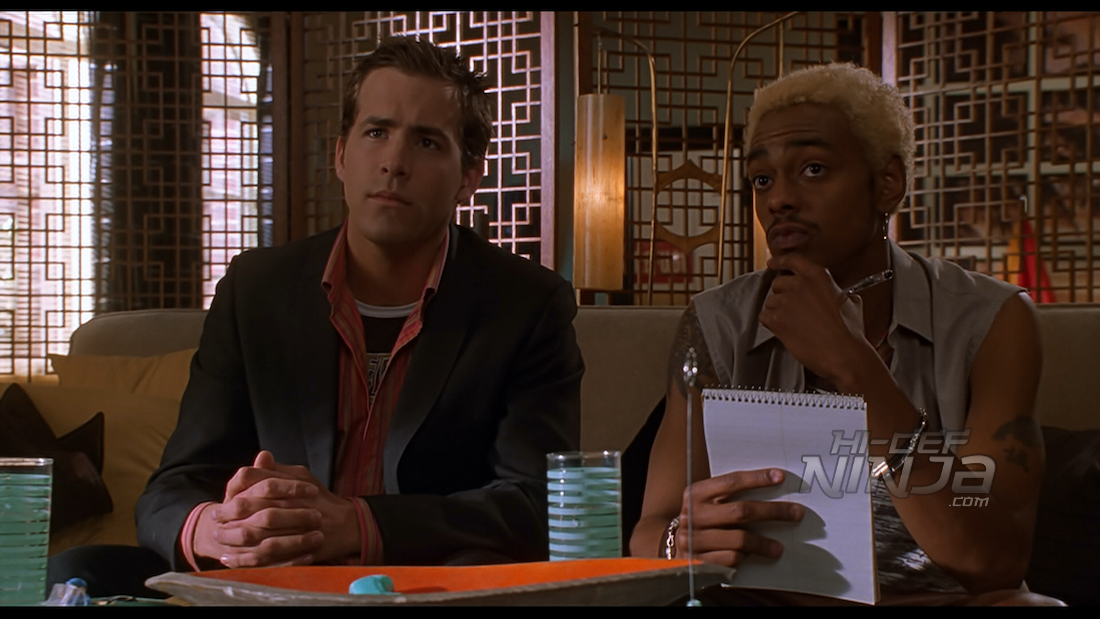 VAN WILDER Blu-ray Review
The Movie

The Video

The Audio

The Supplements
Van Wilder is a professional student at Coolidge College. The students there love him and he has really made a home for himself over the seven years of undergrad. This year, he needs an assistant to run his schedule and get things done so that he doesn't miss a single obligation. After a number of entrants not being what he needs, a last minute applicant catches Van's eye and thinks he'll do the best. The kid's name is Taj Mahal Badalandabad but they call him Taj for short. He wants Van to help him get with the ladies because he has been unsuccessful his entire life.
Van's father realizes how long he has been there and need to speak with his son about tuition: he's cutting him off. Because of Wilder's head for scheming, he comes up with ways to make the money so that he can stay at the college. While this is going on, the school paper wants a reporter named Gwen to interview and write an exposé about him.
VAN WILDER is directed by Walt Becker and he has also directed other comedies like WILD HOGS and OLD DOGS. He likes to do these movies where characters have a drive to redeem themselves. This is close the beginning of Ryan Reynolds' career where people really began to notice who he is and his comedic style. Honestly, that's what this genre of movies does for young people and it worked out well for him. He is now one of the most recognizable stars and characters in a comic book movie. The best thing is that he has been able to play these characters that are basically just him with some slight tweaks. As far as I can tell, this is the same release as the original 2007 with some minor tweaks on the disc art, the cover art, and the included digital copy.
Cast
Ryan Reynolds – Vance "Van" Wilder, Jr.
Tara Reid – Gwen Pearson
Kal Penn – Taj Mahal Badalandabad
Tim Matheson – Vance Wilder, Sr.
Paul Gleason – Professor McDougal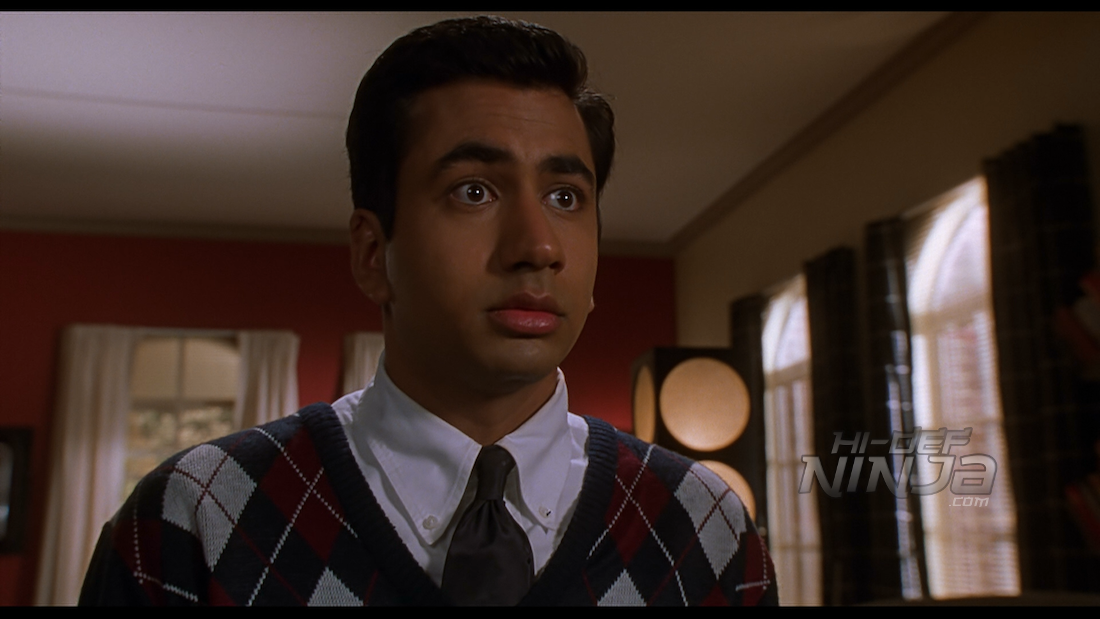 VIDEO QUALITY:
The video is a 1080p AVC that has all the ups and downs of the early releases of the format. The images look on the flat side without having the depth that can be seen in some releases. The coloring varies from drab to bright depending on the scene or situation. Outdoors, the colors have a tan hue but the party scenes are much better colored in general. The details are decent but can get lost from moment to moment. Some of the darker areas have some showy crushing and pixelation.
AUDIO QUALITY:
The audio is an uncompressed PCM 7.1 mix. The front speakers handle the dialogue, effects, and music the rear speakers show up only every once in a while. Crowds and party sounds show up in the background but the inconsistency of a real surround feeing, unfortunately, isn't there. What I mean is that the mix is adequate to suit the movie's needs but, as a whole, it is rather tame.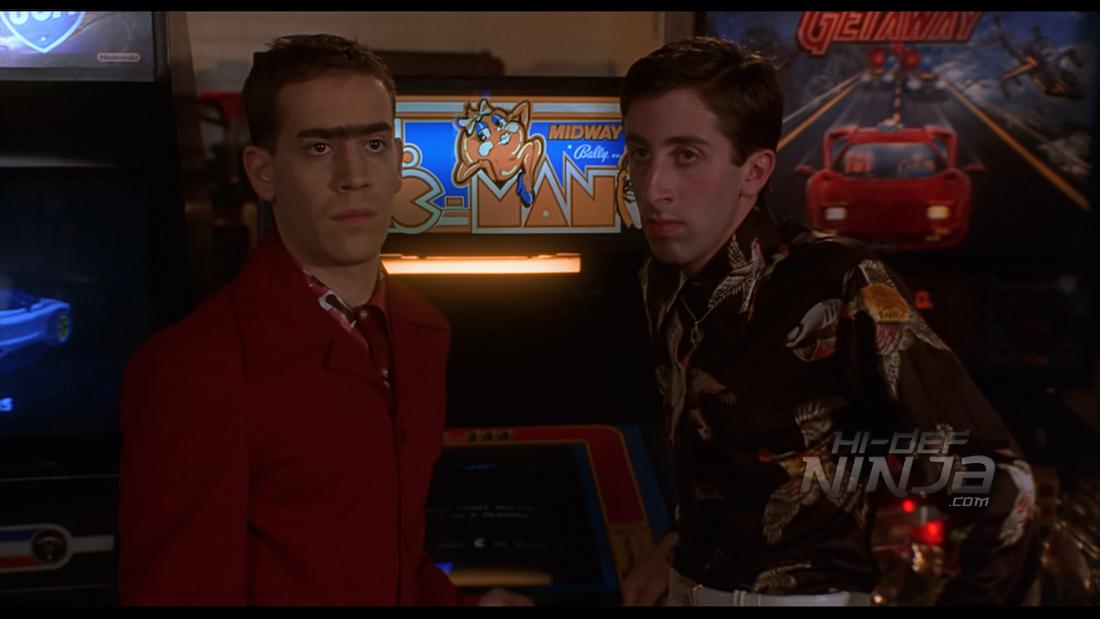 SUPPLEMENTS & PACKAGING
-Drunken Idiot Kommentary
-Party Legends, Pledges and 'Bull'-ies: This is your typical behind the scenes featurette that tries to be funny.
-Ultimate College Party Guide: This is actor Jason Winer playing Panos Patakos to give tips to throw a good party.
-Gwen-ezuma's Revenge: The science of laxatives.
-Testicles of the Animal Kingdom: This is an exam if you can identify the testes.
-Write That Down: This is a slew of lines from the movie on a bathroom wall.
-Blu-Book Exam
-Music Video: "Bounce off the Walls" by Sugarcult
-Deleted scenes
-Outtakes
-Burly TV Specials: There are episodes that are Van Wilder related.
-Comedy Central's 'Reel Comedy: National Lampoon' Van Wilder': This episode features Van Wilder.
-Trailer for Employee of the Month.
Disc Details
1 Blu-ray Disc
Digital Copy
Running Time
94 mins
Edition Ratings
Unrated Edition
Region Coding
Region A
Video Resolution
1080p AVC MPEG-4
Aspect ratio: 1.85:1
Audio Mixes
English LPCM 7.1
English Dolby Digital 5.1 EX
Subtitles
English
Spanish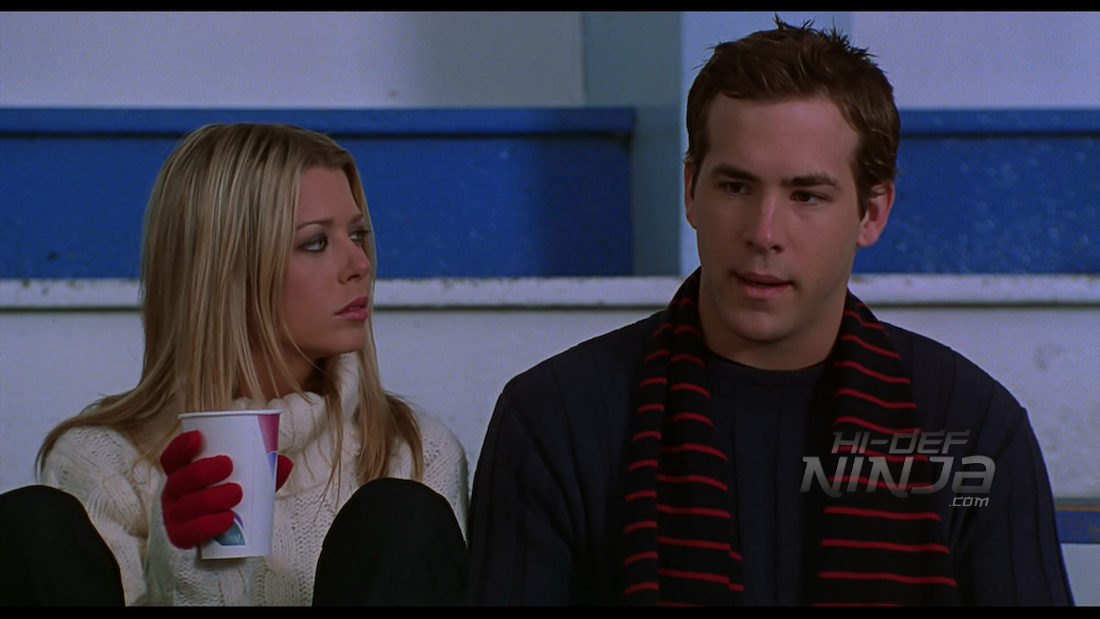 THE BOTTOM LINE:
VAN WILDER is a movie that shows about where the comedy was in the early 2000's and the dressing style takes me back. Visors and fisherman hats are everywhere like PacSun sponsored the wardrobe. Like I said, this is early Ryan Reynolds and you can see that he has a way about him that he still uses today. It has that National Lampoon slapstick style and comedy that has to happen on beats from beginning to the end. The Blu-ray is one of the earlier releases so the audio and video can use some work. The extras are ok but they're about what you would expect from this kind of movie. The big difference with this is the you get the digital copy of the movie so if you own the Blu-ray and you're not interested in the digital version, you might want to think about what you want to do.