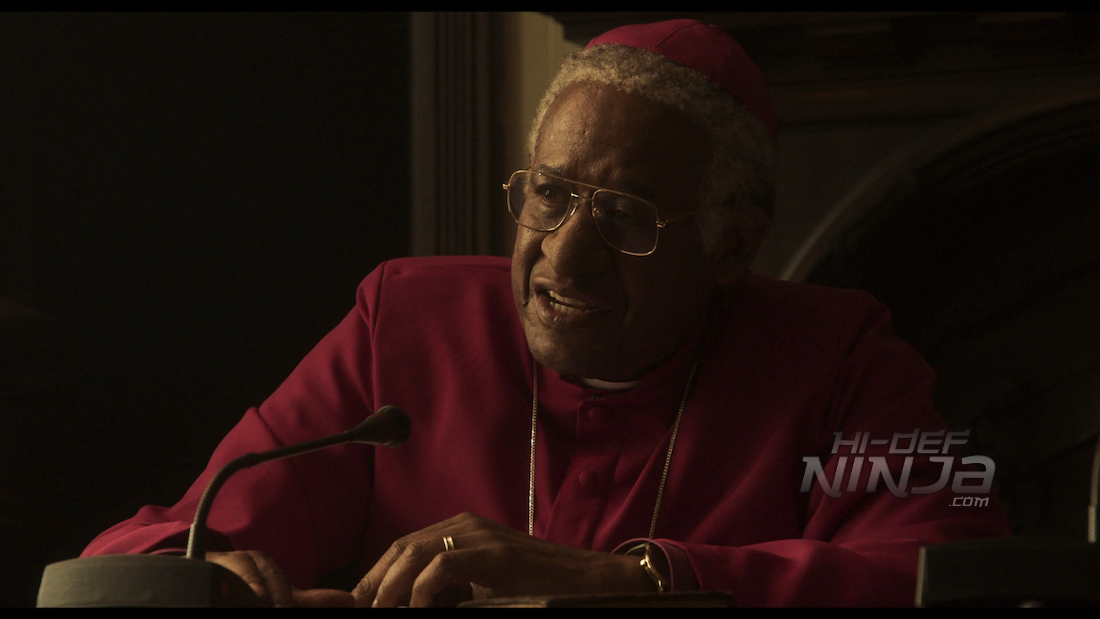 [review id="89535″]
When the end of the apartheid in South Africa happened and the country had their open elections, Archbishop Desmond Tutu is on a mission.  He is heading the Truth and Reconciliation Commission and a part of that is to visit the inmates of Cape Town's prisons to hear from the people inside.  One of the men that hemmers is a man named 
Piet Blomfeld.  Blomfeld is used to be a part of the African Defense Force and he an has seen racially charged atrocities against a lot of people but one little girl in particular is a part of Tutu's investigation.  She was killed and the mother wants answers but can the Archbishop get him to open up about the incident before the whole jail assumes Blomfeld is a snitch.
 
THE FORGIVEN is directed by Roland Joffé.  He is best known for directing THE KILLING FIELDS and THE MISSION.  He does a lot of racially charged films where the people who are close have the chance to right their wrongs.  That person there is Eric Bana's character.  He has been hardwired to hate anyone that doesn't look like him so sitting to converse with Tutu is a waste of his time.  
 
Cast
Forest Whitaker – Archbishop Desmond Tutu
Eric Bana – Piet Blomfeld
Jeff Gum – Francois Schmidt
Morné Visser – Hansi Coetzee
Thandi Makhubele – Mrs. Morobe
Terry Norton – Lavinia
Osbert Solomons – Mogomat
Rob Gough – Howard Varney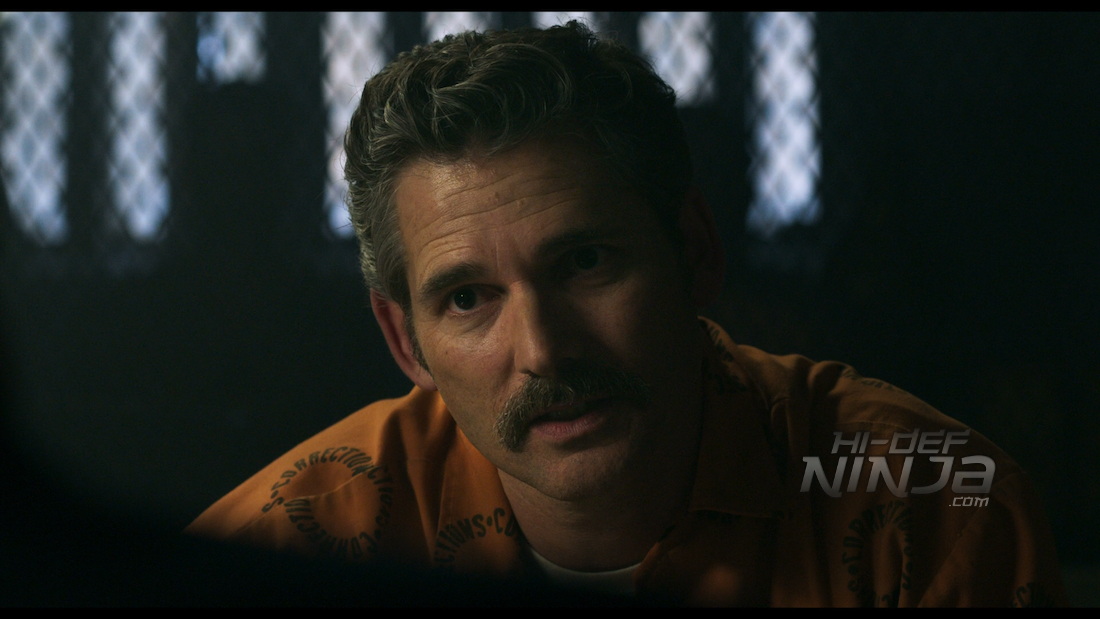 VIDEO QUALITY:
The video is a 1080p AVC presentation that look pretty good.  The scenes away from the prison are brighter and show off some of the South African filming locations.  There are a lot of browns and beiges with some pops of color.  They're mostly in the wardrobe due to the older look that the filmmakers are going for.  As a whole, the details are crisp and they pick up a lot of details in the actor's faces.  The prosthetics and makeup on Tutu look excellent enough that they look realistic.  The darker scenes have some noise and crushing that is very noticeable.
 

AUDIO QUALITY:
The audio is a DTS-HD Master Audio 5.1 mix that is a decent track.  There isn't too much call for the surround sound but there are some moments.  Larger crowds like the scene in the where the police roll into the controls the crowds fill the speakers.  The echoing moments in the prison also fill the speakers as well.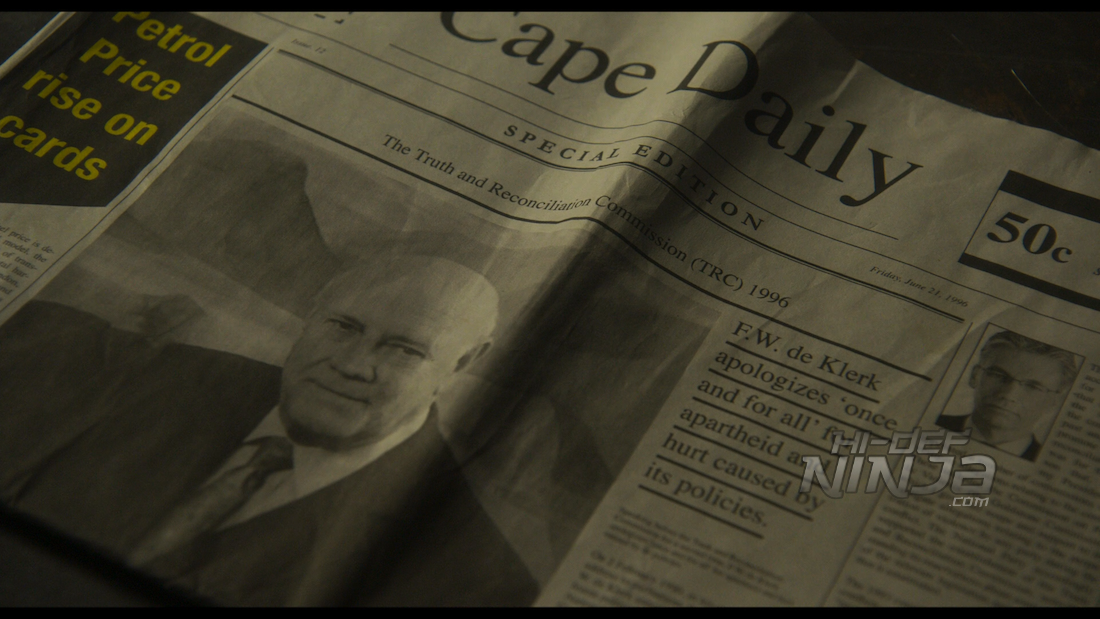 SUPPLEMENTS & PACKAGING
There are no extras included with the release.
 
Disc Details
1 Blu-ray Disc 
Slipcover included in first pressing
 
Running Time
115 mins
 
Edition Ratings
Rated R
 
Region Coding
Region A
 
Video Resolution
1080p AVC MPEG-4
Aspect ratio: 1.85:1
 
Audio Mixes
English DTS-HD Master Audio 5.1
 
Subtitles
English SDH
Spanish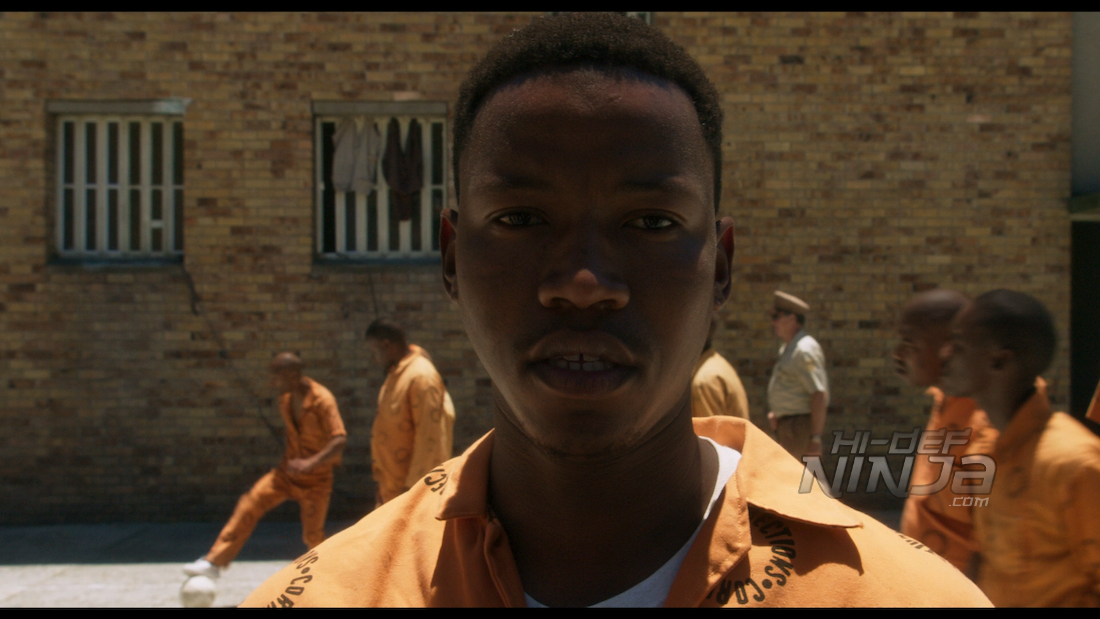 THE BOTTOM LINE:
THE FORGIVEN gives some good background of the Apartheid in South Africa.  It also shows the kind of caring man that Desmond Tutu is to having taken on situation like this.  The Blu-ray has some good points as far as video but the darker scenes do have some issues.  The audio is decent and gets the job done.  There are no extras on the release which surprises me a lot with the people involved and the fact that Tutu is still alive.  Either way, if you like the movie that I would say pick it up.