ALGORITHM
A solo exhibition by Scott Listfield
Opening night reception : Saturday, June 2nd, 2018 (6-9pm)
On view: June 2 – 23rd, 2018
Spoke Art – 816 Sutter St. San Francisco CA 94109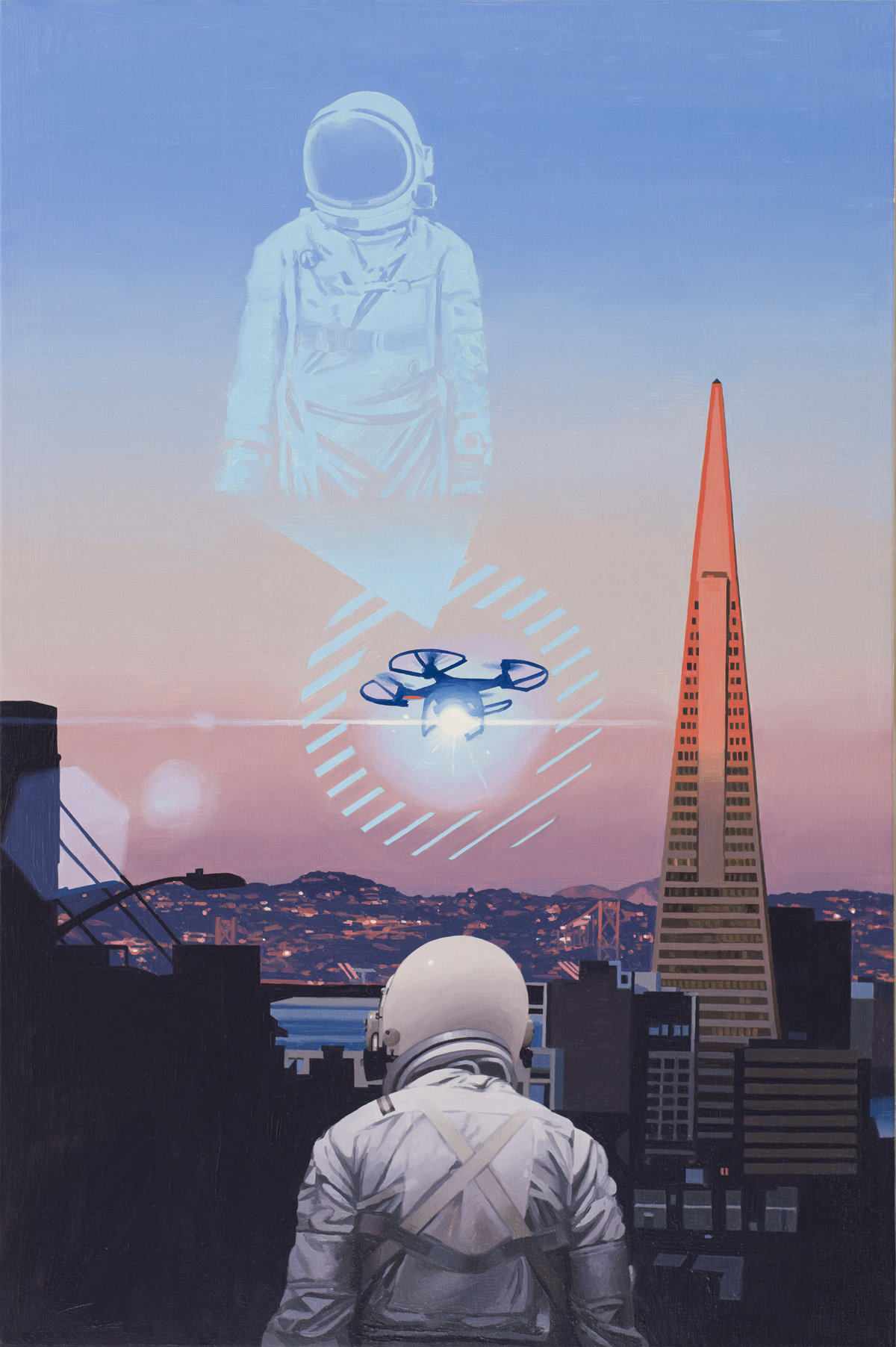 Spoke SF is pleased to present ALGORITHM, a solo exhibition by Massachusetts-based painter Scott Listfield. The new series continues the saga of Listfield's central protagonist, a lone astronaut navigating the post-apocalyptic landscape of San Francisco and Silicon Valley.
Listfield's latest body of oil paintings are set in a world populated by drones, selfdriving vehicles, and robots. The work presents a derelict aftermath, inviting the view to consider a cityscape overrun by technology and devoid of human life.
The work is critical of the ways in which we interface with an ever-changing technological landscape. Examining this pivotal moment in time, Listfield ponders, "Just because we can do something, does that mean we should?" What is technology without the human component? And what kind of problems are we solving?"