Will And Grace The Revival Season One is coming to DVD from Universal Pictures on June 12th. The DVD features a nice slipcover o-sleeve with embossed title treatment. A Blu-ray version is available online only exclusively as MOD. "Manufacture On Demand"
The Following Bonus Features are included.
* Gag Reels
* Reuniting the Team
* Back to the Beginning
* Classic Comedy
Purchase WILL AND GRACE THE REVIVAL SEASON ONE ON DVD TODAY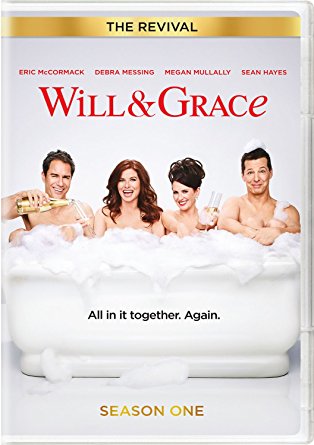 Here is a nice PREVIEW of the Revival prior to the season.