Five Points Festival recently held their sophomore show this time in Brooklyn at the Brooklyn Expo Center. The show put on by Clutter MagazineFive Points Festival is a celebration all things designer toys, street art, and beer.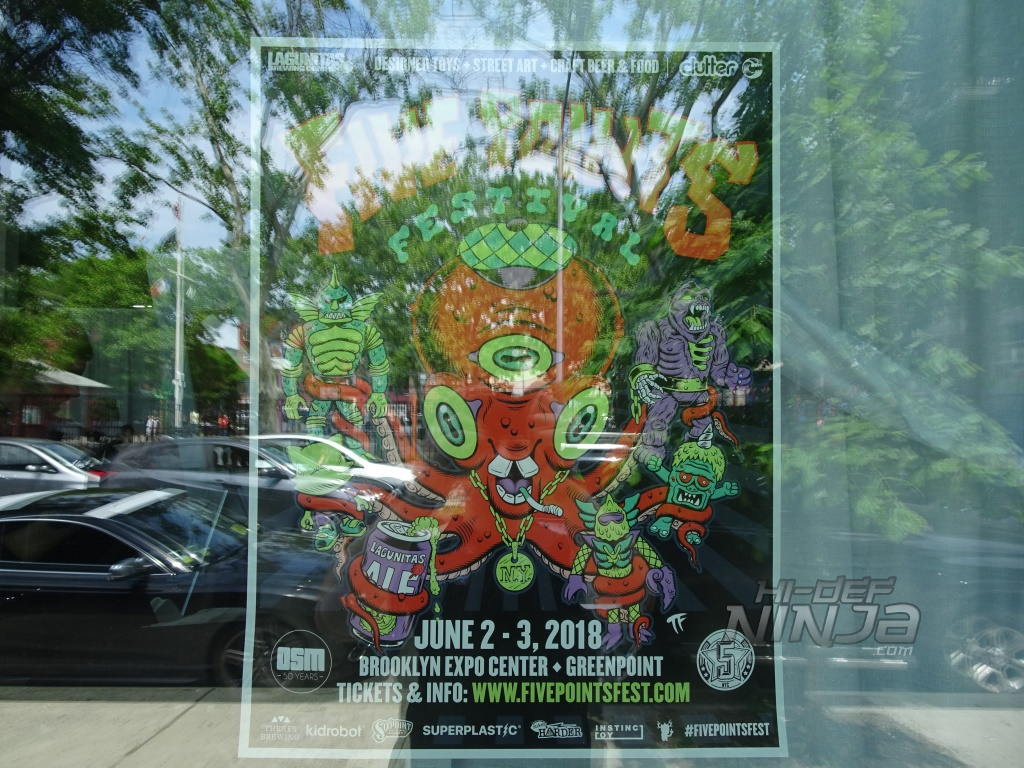 For those unfamiliar designer toys can be basically described as art toys or collectibles usually created using ABS, vinyl, resin, and other materials and made by independent artists. Designer toys are mainly intended as display collectibles rather than for their playability.
Similar to last year the show floor was mainly split into two areas, exhibitors and an artist alley. It featured a mix of vinyl and plastic toys, Sofubi, original art, resin, plush, blind boxes, graphic novels, indie comics, blanks, minis, kaiju, and a Japanese vinyl and featured some of the most collectible exclusives at the show.
However that is where the similarities from last year ended. While they still did not focus on large booths or celebrities and many of the booths were the same from last year there was a subtle change in the exhibitors and artists present. Gone were the more traditional comic book artists and traditional art that were present last year; instead the show really seemed to narrow their focus to the designer toy market. To me even the line between exhibitors and artists were blurred this year. Designers were intermingled with traditional companies like Toy Tokyo, Instincttoy, 1000Toys, PUNK DRUNKERS, Myplasticheart, Kidrobot and Super7 within the exhibitor area and in the artist alley which really does play into the designer toy market.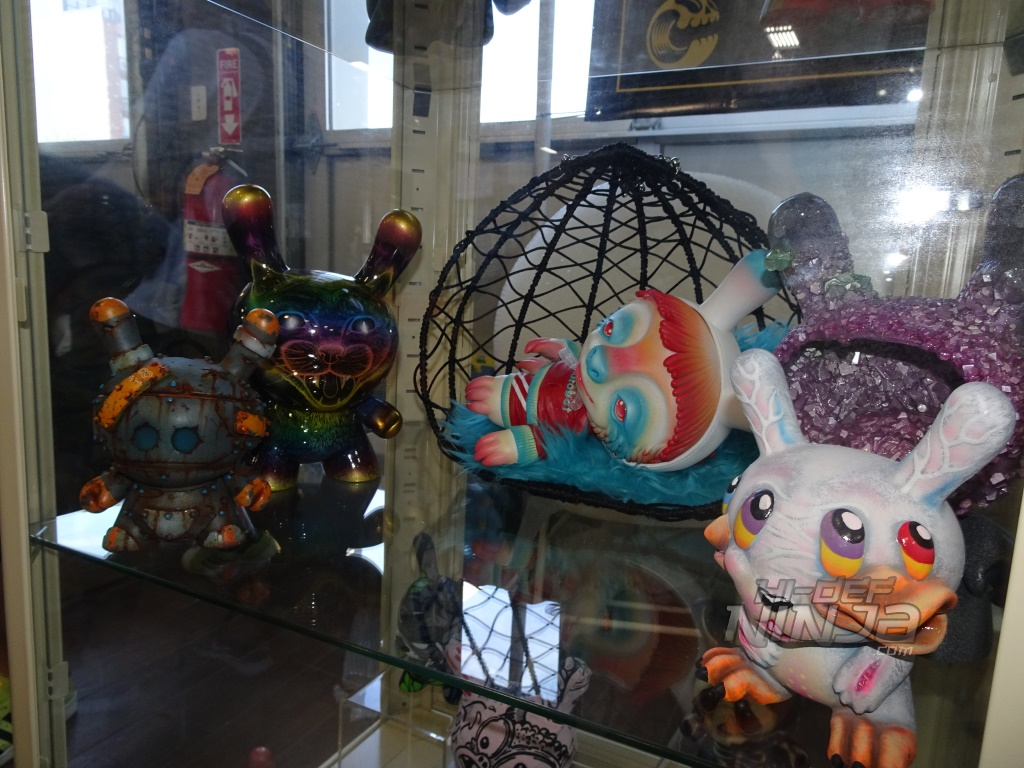 Similar to last year there was a food court featuring a selection of food trucks and craft beer from local breweries as well as a live painting contest but as stated above this was not promoted as much as a feature of the show. I was able to talk to exhibitors and artists and the feeling I got was mirrored by them. If designer toys are your thing you were in heaven.
Be sure to check out my other articles, coming soon, featuring some of the companies that were at the show as well as some of the artists who made it out to the Brooklyn Expo Center.
I personally give credit to the people at Clutter who again put on a great show. Until next year, when I hope they decide to produce another show and continue to evolve it, you can follow the Five Points Festival website here as well as the Clutter Magazine website here.