With huge thanks to our friends from 101 Films, this is your chance to win a copy of the recently release 'The Grifters' on Blu-ray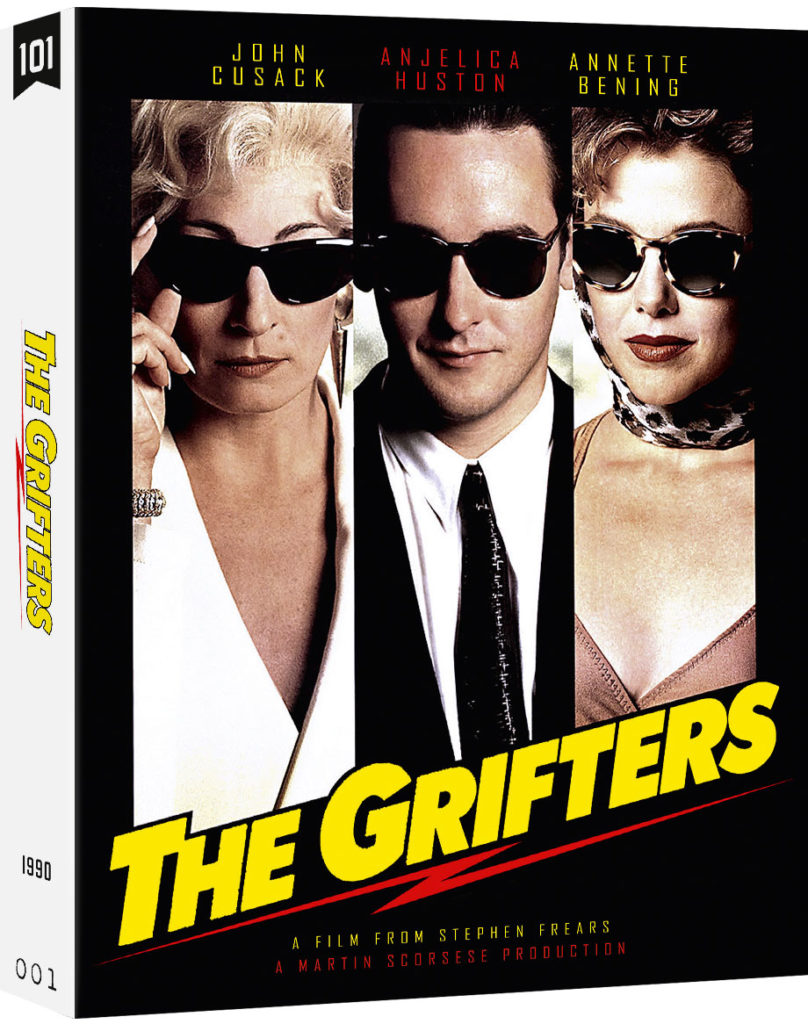 From director Stephen Frears (Dangerous Liaisons) and producer Martin
Scorsese, comes The Grifters, a taut thriller in which seduction and betrayal could lead to murder. When small-time cheat Roy Dillon winds up in hospital following an unsuccessful scam, it sets up a confrontation between his estranged mother Lilly and alluring girlfriend Myra. Both Lilly and Myra are con-artists playing the game in a league far above Roy, and always looking for their next victim. As Roy finds himself caught in a complicated web of passion and mistrust, the question is who's conning who?
This is one of the first movies to be released from 101 Films in their new 'Black Label'. 101 Films is committed to seeking out cult and catalogue films and giving them the best releases possible. With their new Black Label, 101 Films is curating a numbered series of dual format limited editions, complete with original artwork and newly-commissioned extras. The Black Label is dedicated to fully doing justice to the very best cult and classic films from some of cinema's most renowned directors, and unearthing hidden gems in luxury packages for the first time. The first 3,000 copies of each title will come complete with a slipcase, and include a booklet featuring newly written material.
SPECIAL FEATURES
Brand New Extras
• Seduction. Betrayal. Murder: The Making of The Grifters: A brand new feature length documentary on the film's production, including new interviews with director Stephen Frears, cinematographer Oliver Stapleton, editor Mick Audsley, executive producer Barbara De Fina and co-producer Peggy Rajski.
• Limited edition booklet includes: 'Jim Thompson, Noir, and the Popular Front', an essay by David Cochran, and 'Elmer Bernstein: Grit not Grift', a review of the legendary composer's career by Charlie Brigden
To be in with a chance of winning this Blu-ray, simply comment below and tell me what is the other Black Label release that was released alongside The Grifters?
This is open to UK entrants only. The winner will be contacted via email.
Purchase your copy now from Amazon.co.uk