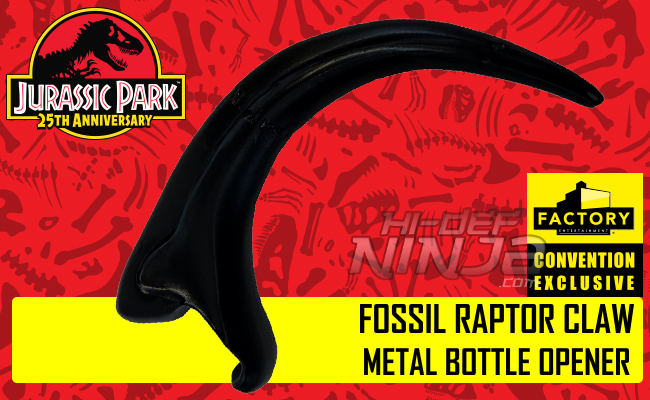 Thought we couldn't come up with another fantastic Convention Exclusive? Well, Factory Entertainment's creative scientists have buried their heads in various amber elements and dug up the perfect collectible for clever girls… and boys!
Introducing our Jurassic Park Fossil Raptor Claw Bottle Opener. Based on the original prop, this 1:1 scale, 5.5 inch heavy duty bottle opener is cast in zinc-alloy, which means it's sure to last and open your favorite beverages for the next 65 million years, or until an extinction level event happens. Either way, none of us will remember if the Raptor Claw Bottle Opener is doing its job right!
Available to pre-order now on their site or at San Diego Comic-Con, Booth # 2647 July 18 – 22, 2018. While supplies last.