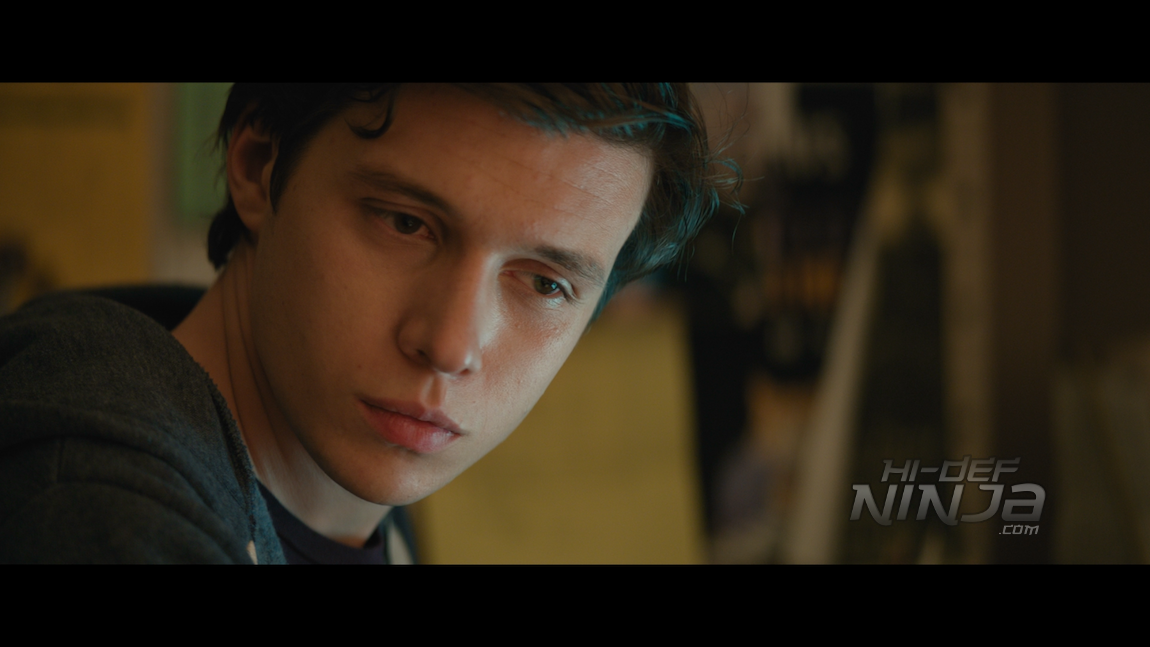 LOVE, SIMON 4k Ultra HD and Blu-ray Review
The Movie

The Video - 4k UHD

The Video - Blu-ray

The Audio

The Supplements
This is a story about Simon Spier from Atlanta. He's a closeted gay teenage boy and he's in high school. One of his friends tells him that there is a student using a pseudonym "blue" that has written confession of their own sexuality. Simon decides that he will use the name "Jacques" to email him but somehow the emails get out.
LOVE, SIMON is directed by Greg Berlanti. He is best known for being the show runner for the DC TV shows and RIVERDALE on The CW. The film has been adapted from the novel Simon vs. the Homo Sapiens Agenda by Becky Albertalli.
Cast
Nick Robinson – Simon Spier
Josh Duhamel – Jack Spier
Jennifer Garner – Emily Spier
Katherine Langford – Leah Burke
Alexandra Shipp – Abby Suso
Jorge Lendeborg Jr. – Nick Eisner
Keiynan Lonsdale – Abraham "Bram" Greenfeld
Miles Heizer – Cal Price
Logan Miller – Martin Addison
Talitha Bateman – Nora Spier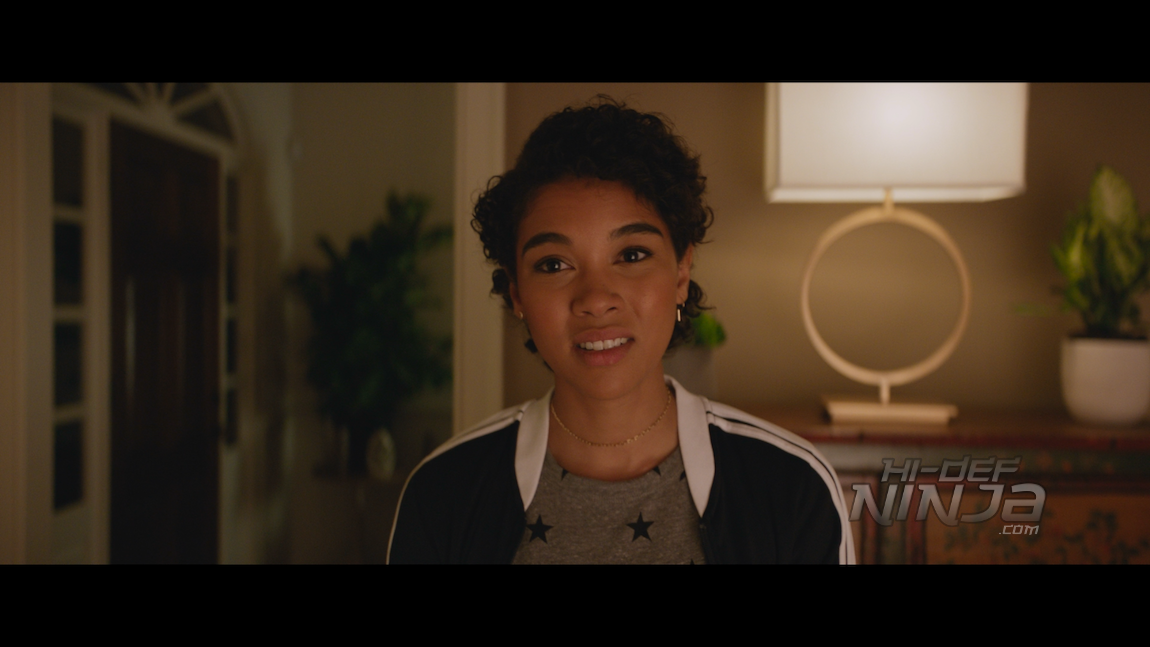 VIDEO QUALITY:
4k UHD
The video is a 2160p HEVC presentation. It has a natural amount of saturation when it comes to colors. The greens and yellows in the school colors are brilliant. The color tones in the movie also moves from bright warmth to a cooler tone when something big happens to Simon. The skin tones maintain the warmth and keep things looking natural. The images on screen are very clear and have a digital look. This isn't in a bad way. Textures of clothing and things like the details of the needle on his turntable look so clean. The blacks are dark and have some strong contrasting. The HDR comes into play in the darker, party scenes as well.
Blu-ray
The video is a 1080p AVC presentation that, like the 4k UHD, is impressively clean. Sure, the colors may not be as bold as the 4k but it still looks great in its own right. The details are crisp and come through.
AUDIO QUALITY:
The audio is a DTS-HD Master Audio 5.1 mix that really works. This audio is the same on the 4k UHD as the Blu-ray. The score has these newer music tones that fit perfectly with the timeframe of the movie. The LFEs are rich but never come off as overwhelming. There is always plenty of ambient sound in the various settings like the party or the school. There is also some great surround sound during the play rehearsal scenes and the final production. The dialogue, effects, and music are prioritized nicely.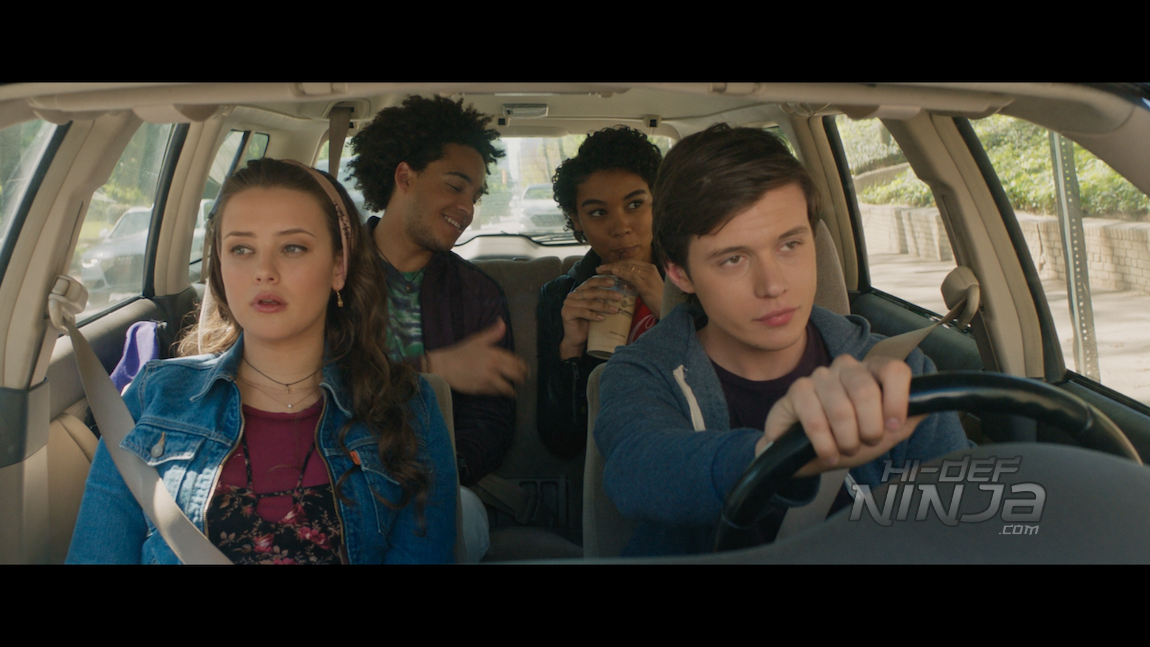 SUPPLEMENTS & PACKAGING
-Audio Commentary: with Greg Berlanti, Isaac Klausner and Isaac Aptaker.
-The Adaptation: This has Berlanti, the cast, and the crew getting into adapting the novel to the screen.
-The Squad: This looks at Simon and his group of friends.
-#FirstLoveStory Contest Winner: This is with Berlanti doing an intro for the short film that won a contest in Instagram with the hashtag here.
-Dear Georgia: Filming in the state.
-Dear Atlanta: Filming in "Little Hollywood".
-Deleted Scenes
-Gallery
-Theatrical Trailers
Disc Details
2-disc set w/1 4k UHD and 1 Blu-ray
Digital copy
Running Time
109 mins
Edition Ratings
Rated PG-13
Region Coding
Region A
4k UHD
Video Resolution
2160p 4k HEVC H.265
HDR: HDR10
Aspect ratio: 2.39:1
Audio Mixes
English DTS-HD Master Audio 5.1
Spanish Dolby Digital 5.1
French DTS 5.1
Spanish DTS 5.1
German DTS 5.1
Italian DTS 5.1
Czech Dolby Digital 5.1
Polish Dolby Digital 5.1
Subtitles
English SDH
French
German
Italian
Spanish
Cantonese
Czech
Danish
Dutch
Finnish
Mandarin (Simplified)
Norwegian
Polish
Swedish
Blu-ray
Video Resolution
1080p AVC MPEG-4
Aspect ratio: 2.39:1
Audio Mixes
English DTS-HD Master Audio 5.1
Spanish Dolby Digital 5.1
French (Canada) Dolby Digital 5.1
Portuguese Dolby Digital 5.1
Thai Dolby Digital 5.1
Hungarian Dolby Digital 5.1
Czech Dolby Digital 5.1
Polish Dolby Digital 5.1
Hindi Dolby Digital 5.1
Subtitles
English
French
Portuguese
Spanish
Arabic
Bulgarian
Cantonese
Croatian
Czech
Greek
Hebrew
Hindi
Hungarian
Icelandic
Korean
Malay
Mandarin (Simplified)
Polish
Romanian
Serbian
Slovak
Thai
Vietnamese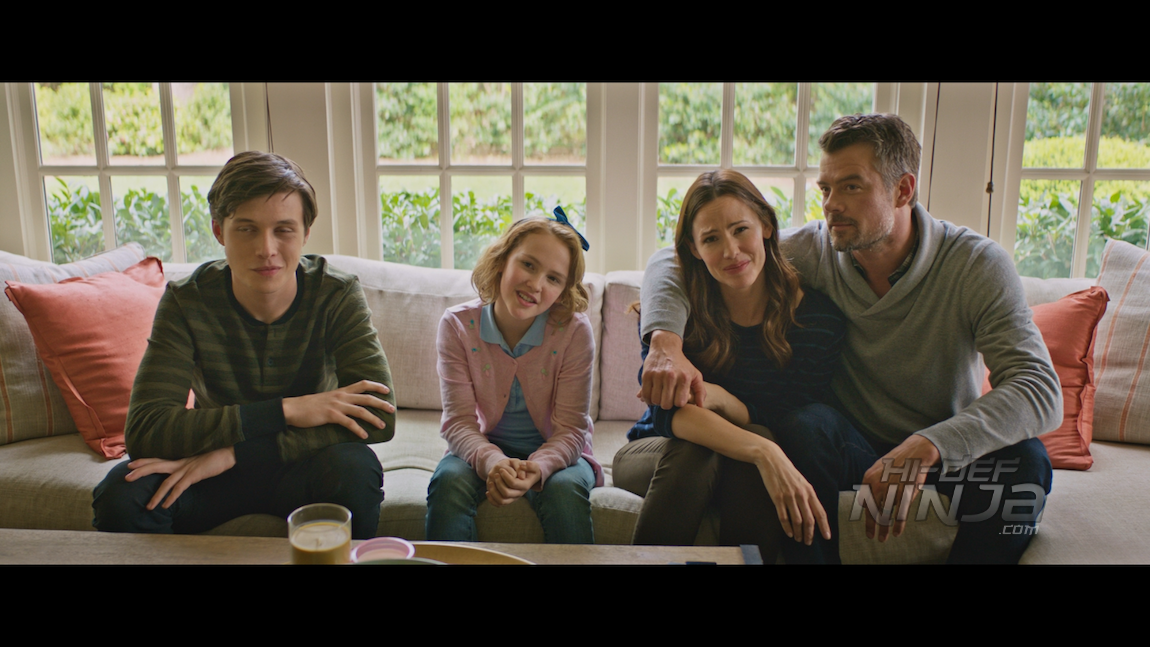 THE BOTTOM LINE:
LOVE, SIMON is a beautiful coming of age story that represents the LGBTQ+ community. At its heart, it is a love story and has been perfectly cast. The video is stellar and works for the film. The audio is also very nice but I'm wondering why no new format for the sound? The extras are great and they cover what most of that you would want to know about the movie. This is an easy recommend for me so definitely check it out.