Let's go Voltron force in LEGO® style!
It's a busy week for LEGO first with their Harry Potter and Fantastic Beasts Minifigure Reveal and now with their LEGO Ideas Voltron which was based on a concept from the fan-feuled crowdsourcing platform.
The set which was announced earlier this year is based on the original 1980's animated series as well as the modern DreamWorks Voltron: Legendary Defender currently in its sixth season on Netflix.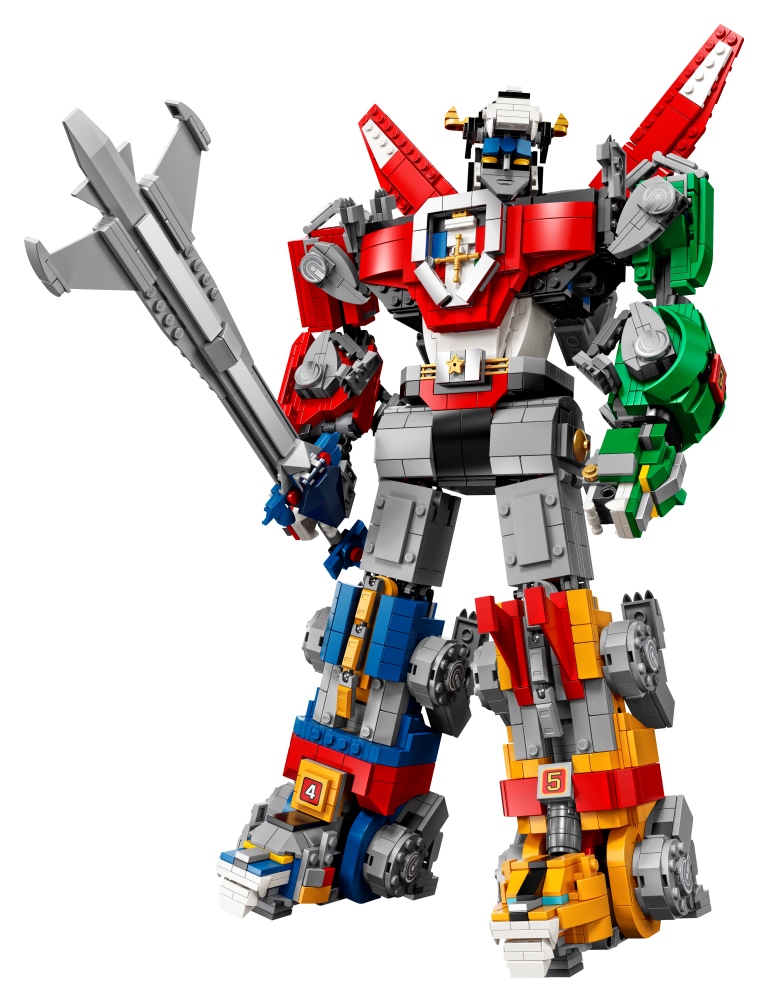 This will be the biggest LEGO mech ever at 2,321 pieces and goes on sale August 1 for $179.99. There are however two early opportunities to get your hands on these. If you are LEGO VIP member there is an early access purchase opportunity starting July 23 and if you are attending the upcoming San Diego Comic-Con there will be a limited number of sets available at the show which will be the first time it will be available for purchase.
Below is some more information about the set as well as a slew of photos for you to enjoy:
LEGO® Ideas Voltron (21311)
2321 pieces
Price: $179.99
Available August 1, 2018.
LEGO® Ideas Voltron is the biggest buildable LEGO mech ever! This awesome set features buildable and highly posable black, blue, yellow, red and green lions with specially designed, extra-strong joints to combine them all and create the Voltron super robot, plus a huge sword and shield that attach firmly to Voltron's hands. As always the black lion forms the head and torso; the red and green lions form the arms; and the yellow and blue lions form the legs. Includes a sword and shield (each with silver-colored elements) that attach firmly to Voltron's hands and comes with a booklet with building instructions and information about the set's fan creator and super force of LEGO® designers.
Individual Lions from multiple angles:
Voltron and Box:
Accessories:
Be sure to head over to the LEGO shop to fuel all your building desires – shop.LEGO.com
Also while you are here why not check out the trailer for season 6 of DreamWorks Voltron: Legendary Defender