While we have a while for The Lego Movie 2 to be released its never too early to reveal some products and Lego has done just that with three new sets from the movie centered around Lucy, Emmet, and Unikitty in her new massive Ultrakatty form. The set feature new for 2019 minifigure designs for bot Lucy and Emmet. While Ultrakatty is an impressive set its the Escape Buggy that calls out to me.
Here are some details and images of the new sets that will be available in early 2019
Ultrakatty & Warrior Lucy! (70827)
Price – $29.99
Ride into battle against the alien with THE LEGO® MOVIE 2 Ultrakatty & Warrior Lucy! and rescue Emmet. Ultrakatty features a minifigure cockpit, a posable head which can be rebuilt for 3 alternative facial expressions, and a posable tail and legs. Includes new Lucy and Emmet minifigures, plus a brick-built alien invader with a chomping mouth and rotating eye, to recreate action-packed scenes from the movie.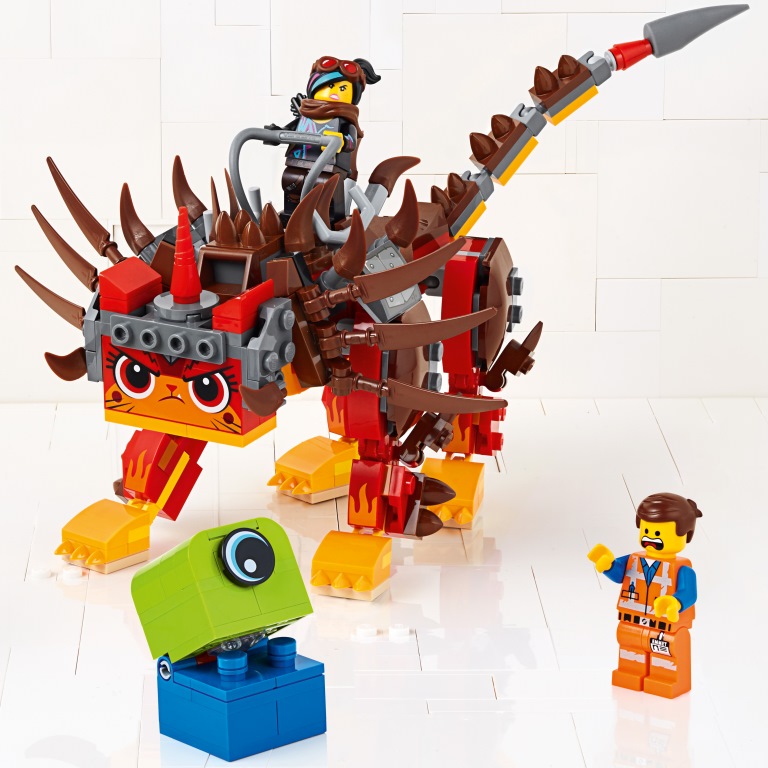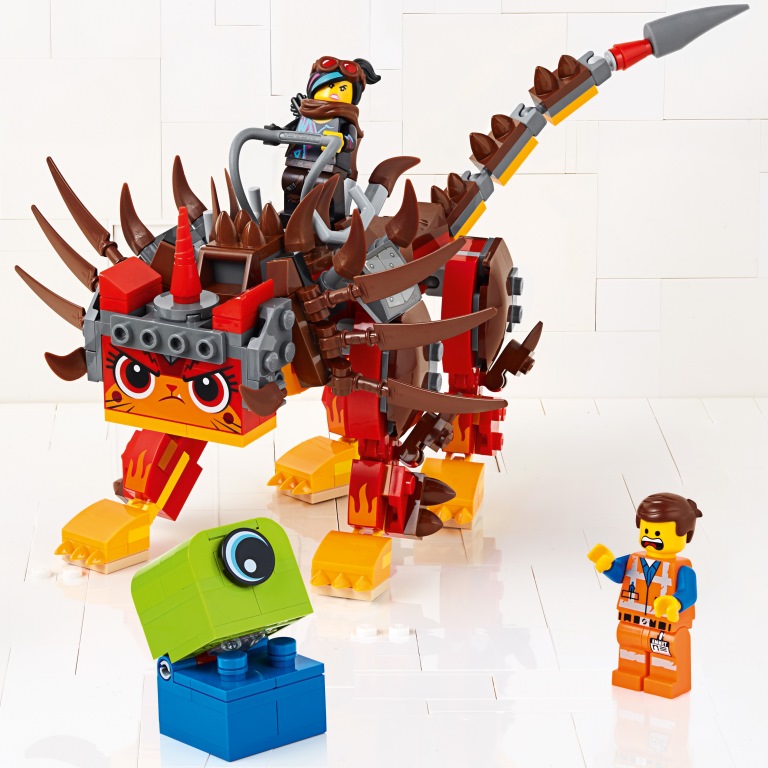 Emmet and Lucy's Escape Buggy (70829)
Price – $49.99
Drive away from danger in THE LEGO® MOVIE 2 Emmet and Lucy's Escape Buggy, featuring seats for two minifigures, opening doors and hood, foldout arrow gun (non-shooting) and suspension, and big wheels with rubber tires. The Buildable base features an explode function, container with fuel tanks and a gas canister with translucent flame element. Includes 3 LEGO MOVIE characters: a LEGO Emmet minfigure, Lucy minfigure and Sharkia minifigure, plus 3 brick-built figures: MetalBeard, Star and Heart.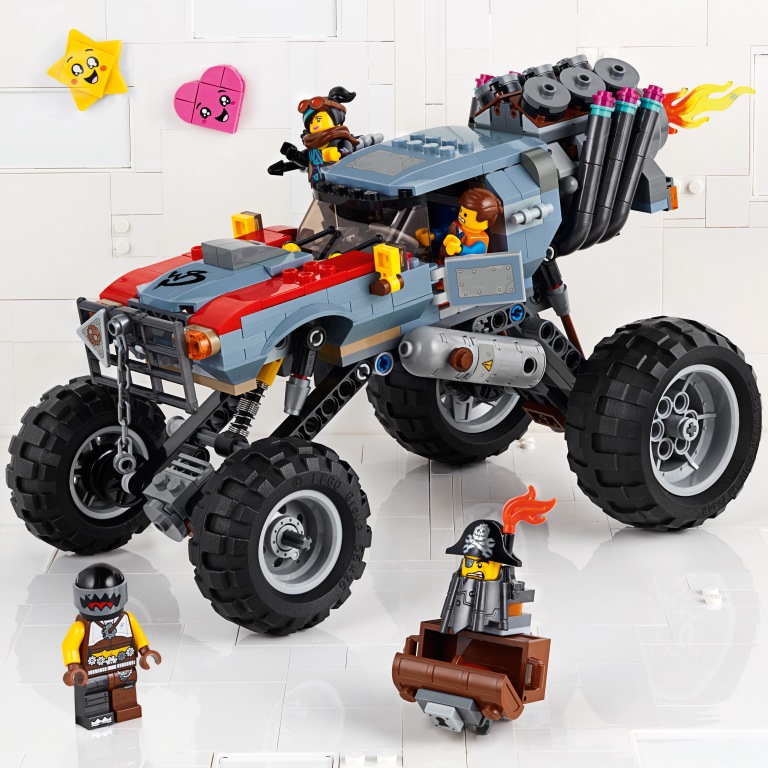 Sweet Mayhem's Systar Starship! (70830)
Price – $69.99
Help Emmet and Lucy evade capture by THE LEGO® MOVIE 2 Sweet Mayhem's Systar Starship toy, featuring an opening cockpit for a mini-doll or minifigure, retractable landing gear, disc shooter and an opening prison cell with a removable control panel and a gun. Includes 5 LEGO MOVIE characters: a LEGO Emmet minifigure and Lucy minifigure, plus a Sweet Mayhem mini-doll figure and brick-built Heart and Star toy figures.
Also if you are going to be at San Diego Comic-Con this week be sure to head over to the Lego booth and see the massive Ultrakatty model. Ultrakatty – Unikitty in her new larger form is 4-foot tall and 7-and-a-half-feet long and includes 55,825 bricks which too LEGO Master Builders 250 hours to design and build.

Here's a time-lapse video of the build for you to enjoy
The Lego Movie 2 hits theaters in February 2019 but while you are here check out the trailer!