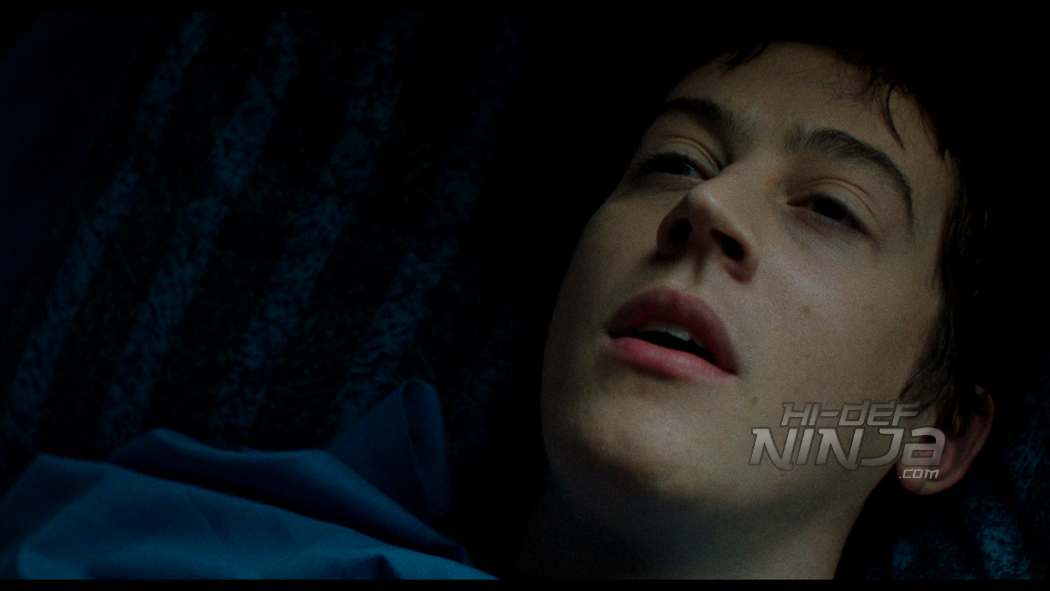 HOW TO TALK TO GIRLS AT PARTIES Blu-ray Review
The Movie

The Video

The Audio

The Supplements
In England in 1977, a guy named Enn is a punk. He is out one night and comes upon a group of teenagers and they are incredibly weird. Are they a cult? Cannibals? It turns out that they are from another planet and they are visiting Earth as a part of their rite of passage. There is a blonde named Zan who becomes infatuated with Enn and he's crazy about her. Now, she has 48 hours for Enn to show her as much as he can before her time is up.
HOW TO TALK TO GIRLS AT PARTIES is directed by John Cameron Mitchell and he has directed other films like RABBIT HOLE and SHORT BUS. This film is based on the short story by comic book writer Neil Gaiman. His works have become movies / TV series such as STARDUST, AMERICAN GODS, and CORALINE so that gives you an idea as to how his mind works. Now, I haven't personally read this short story but I have read his comics so with that knowledge, I completely understand why this movie is as it is. Think of this like SLC PUNK crossed with SID AND NANCY plus STARMAN.
Cast
Elle Fanning – Zan
Alex Sharp – Enn
Nicole Kidman – Queen Boadicea
Ruth Wilson – PT Stella
Matt Lucas – PT Wain
AJ Lewis – Vic
Ethan Lawrence – John
Edward Petherbridge – PT First
Joanna Scanlan – Marion
Tom Brooke – PT Waldo
Martin Tomlinson – Slap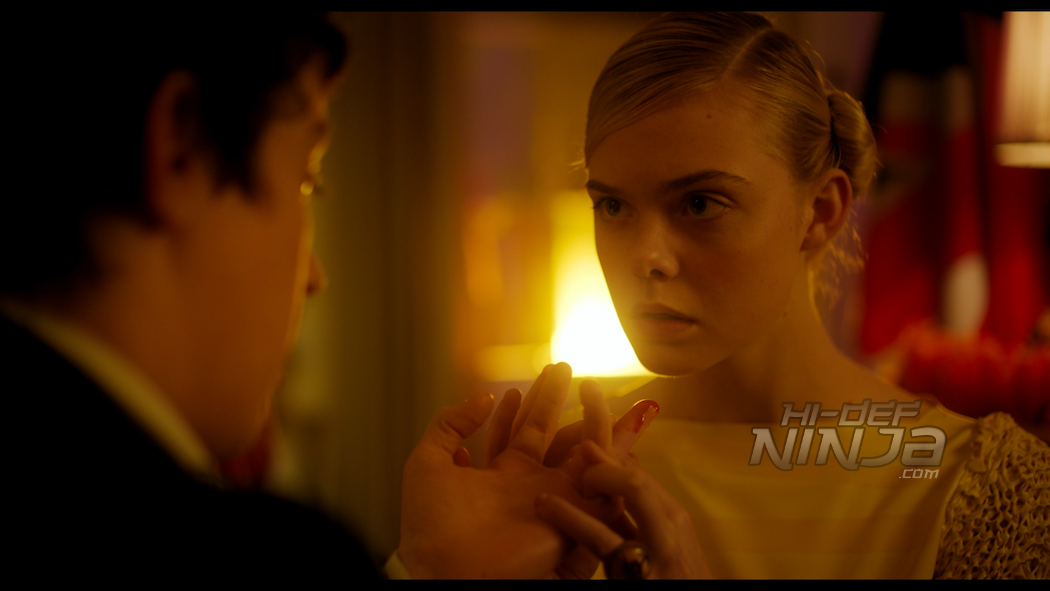 VIDEO QUALITY:
The video is a 1080p AVC presentation that maintains grittier look to make the film feel decades old. It also feels like an indie film with this transfer as well. The lines in the images don't have the sharpest edges but there are details such as pins and patches are clear enough to make out with ease. The colors of the alien's clothing can be bright in the coloring but the rest of the movie has a gloomy English weather and drab coloring. There are also some psychedelic scenes with CGI that has bright coloring like the visualizer in a music player.
AUDIO QUALITY:
The audio is a DTS-HD Master Audio 5.1 mix. The mix goes from simple dialogue driven audio to some heavy punk rock. The music fills the speakers in the soundtrack and the live concert scenes. Crowd noise is mixed well with the separate instruments being heard during these scenes.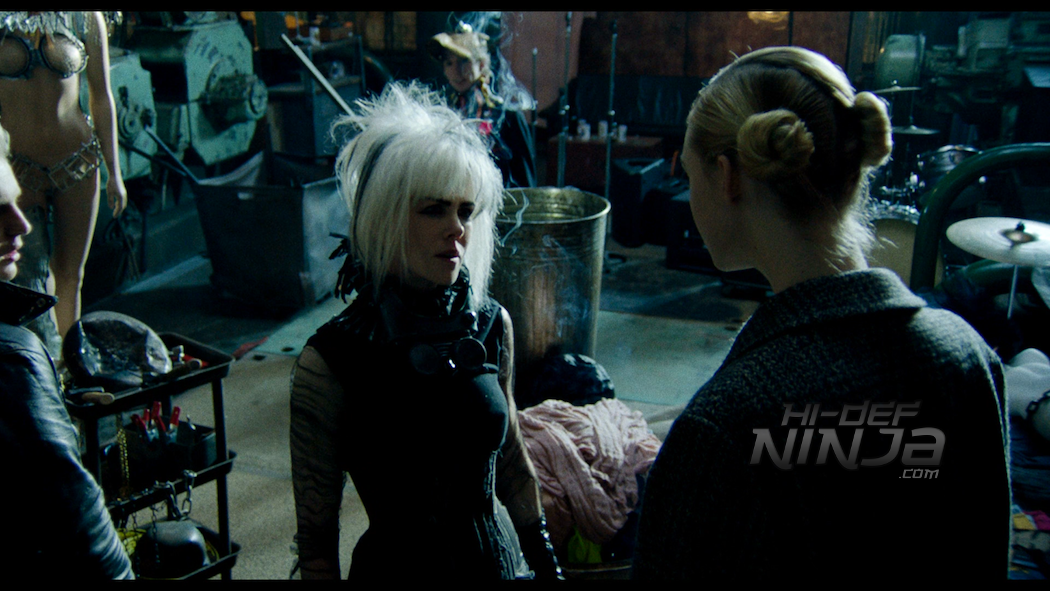 SUPPLEMENTS & PACKAGING
-Audio Commentary: with with Director John Cameron Mitchell and Actors Elle Fanning and Alex Sharp.
-Making an Other Worldly Production: This featurette has some interviews with the cast and crew on making the film.
-Deleted Scenes
Disc Details
1 Blu-ray Disc
Digital copy
Running Time
102 mins
Edition Ratings
Rated R
Region Coding
Region A
Video Resolution
1080p AVC MPEG-4
Aspect ratio: 1.85:1
Audio Mixes
English DTS-HD Master Audio 5.1
Subtitles
English SDH
Spanish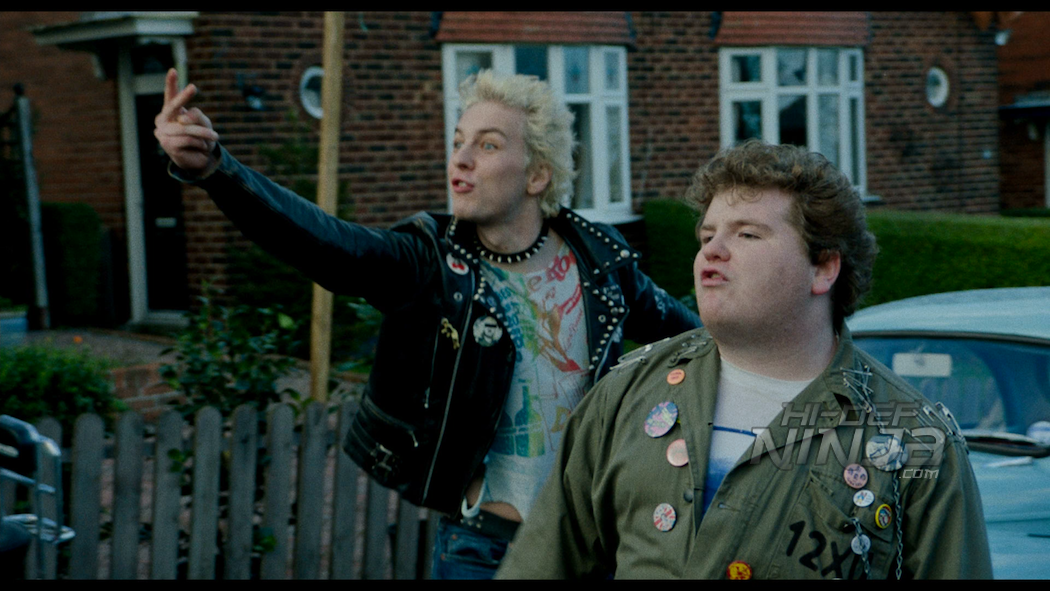 THE BOTTOM LINE:
HOW TO TALK TO GIRLS AT PARTIES has some funny moments and shows the punk era at the end of the 70's. In the movie, there are other spots of weirdness with equal moments of beauty. The Blu-ray has what might be thought of as a substandard transfer but the look is completely intentional. The audio is a strong mix and works well with this type of movie. The extras are decent with the commentary and the EPK containing some really good stuff. Overall, its a really good watch and will do well with the Neil Gaiman fans.