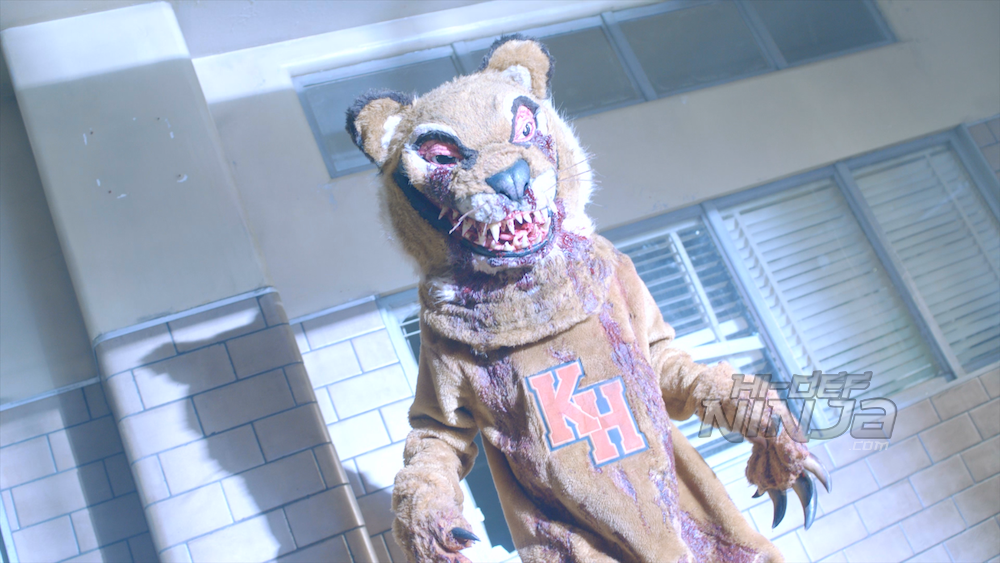 ASH VS THE EVIL DEAD: The Complete Third Season Blu-ray Review
The Season

The Video

The Audio

The Supplements
Ash vs Evil Dead": Season 3 features Ash, who – having gone from urban legend to hometown hero – discovers that he has a daughter. And, when Kelly witnesses a massacre with Ruby's fingerprints all over it, she returns to warn Ash and Pablo.
ASH VS. THE EVIL DEAD is a series on STARZ that is the ongoing story of Ash Williams.  He is the main character from the original three films and this series continues about 30 years after the events of THE ARMY OF DARKNESS.  
This is the third and final season for the heroes. There is the typical comedy mixed with the gore and weirdness that the fans love. The violence and grossness is at an all-time high this time around. There's one episode in particular and for the folks who've seen this season, I'm sure you know which one I'm talking about.
Cast
Bruce Campbell – Ash Williams
Ray Santiago – Pablo Simon Bolivar
Dana DeLorenzo – Kelly Maxwell
Lucy Lawless – Ruby
Michelle Hurd – Linda Bates-Emery
Ted Raimi – Chet Kaminski 
Pepi Sonuga – Lacey Emery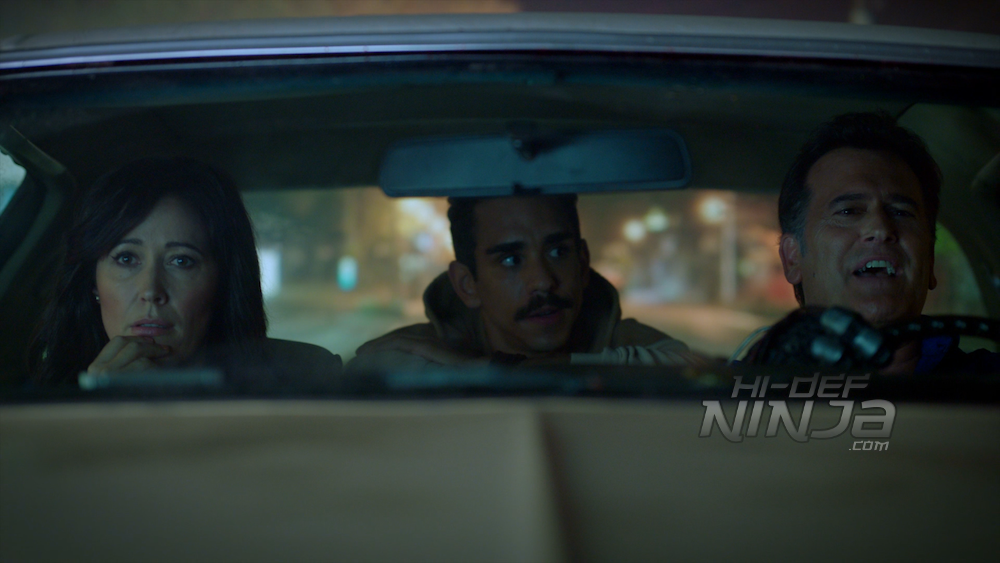 VIDEO QUALITY:
The video is a 1080p AVC presentation that is par with the previous seasons. There is plenty of gore and blood that is complimented by some bold coloring. Skin tones are warm and natural. The make up and other practical effects have a realistic look to them. Details are strong and easy to see. The contrasting is solid for for the most part with a few minor ticks here and there. The blacks are very dark and deep.
AUDIO QUALITY:
The audio is a lossless Dolby TrueHD 7.1 mix that is a strong mix for a TV series. The sound designers make sure to do a lot of layering with the unnatural creatures sounds and weapons plus the voices filling the speakers with sound. The LFEs are also strong and have a demanding presence. The dialogue is also clear and well prioritized.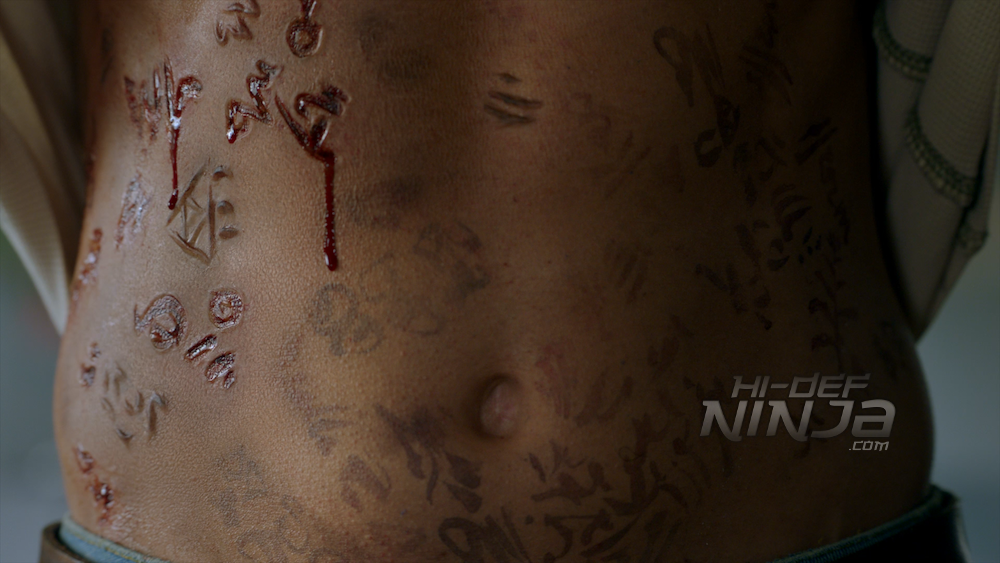 SUPPLEMENTS & PACKAGING
-Audio Commentary: with Executive Producer Rob Tapert on each episode.
Episode List
1. Family
2. Booth Three
3. Apparently Dead
4. Unfinished Business
5. Baby Proof
6. Tales from the Rift
7. Twist and Shout
8. Rifting Apart
9. Judgment Day
10. The Mettle of a Man
Disc Details
2-Disc Blu-ray Set
Digital Copy
Edition Ratings
Rated TV-MA
Region Coding
Region A
Video Resolution
Codec: MPEG-4 AVC
Resolution: 1080p
Aspect ratio: 1.78:1
Audio Mixes
English: Dolby TrueHD 7.1
Spanish: Dolby Digital 2.0
French: Dolby Digital 5.1
Subtitles
English SDH
Spanish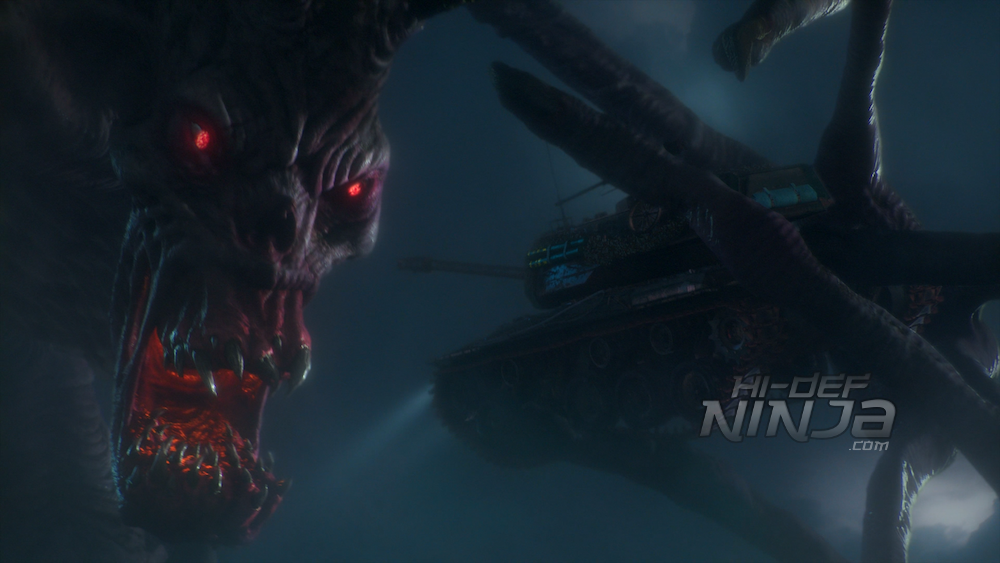 THE BOTTOM LINE:
For the finale, ASH VS THE EVIL DEAD still maintained the same entertainment from beginning to end. It didn't feel fake or phoned-in so you can really sense the effort of finishing strong. The unique horror series has been given a really great release with some entertaining commentaries on each episode. This is a definitely one for the fans but I highly recommend this for anyone to pick up.