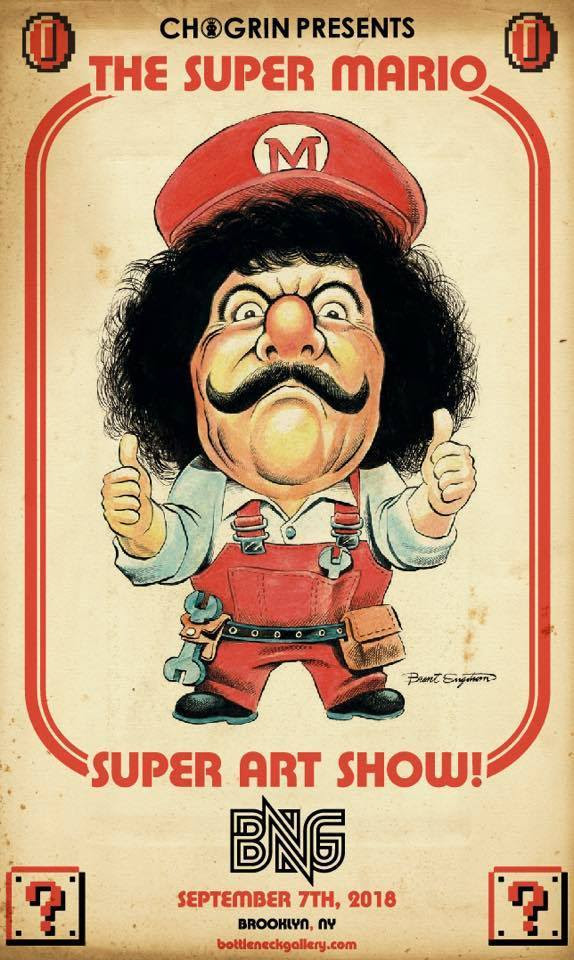 It's been a long time, but we're excited to announce that we're having a gallery show this Friday, September 7th, curated by Chogrin!
Our newest show focuses on everybody's favorite plumber, princess-rescuer, professional go-kart driver, partier, etc., Super Mario! We've teamed up with Chogrin to bring you a show featuring Super Mario Bros. inspired art by over 100 artists from around the world.
If you're feeling like a Shy Guy, or can't make it to the show in-person, don't worry! We will have a special one hour online buyer preview for all of our followers on Thursday, 9/6 @ 8PM ET. We will be sending out more info via email in a few days. 

All remaining work from the show will go on sale this Saturday, 9/8 @ 12PM ET on Bottleneck Gallery.

Here are the important details for opening this Friday (9/7):
Admission is free, and we'll be hosting the event from 7PM – 9PM at our Gallery,
60 Broadway, Brooklyn, NY.
There will be a large variety of work, including prints and originals.
Free drinks, so come thirsty!
P.S. Please leave all Goombas at home.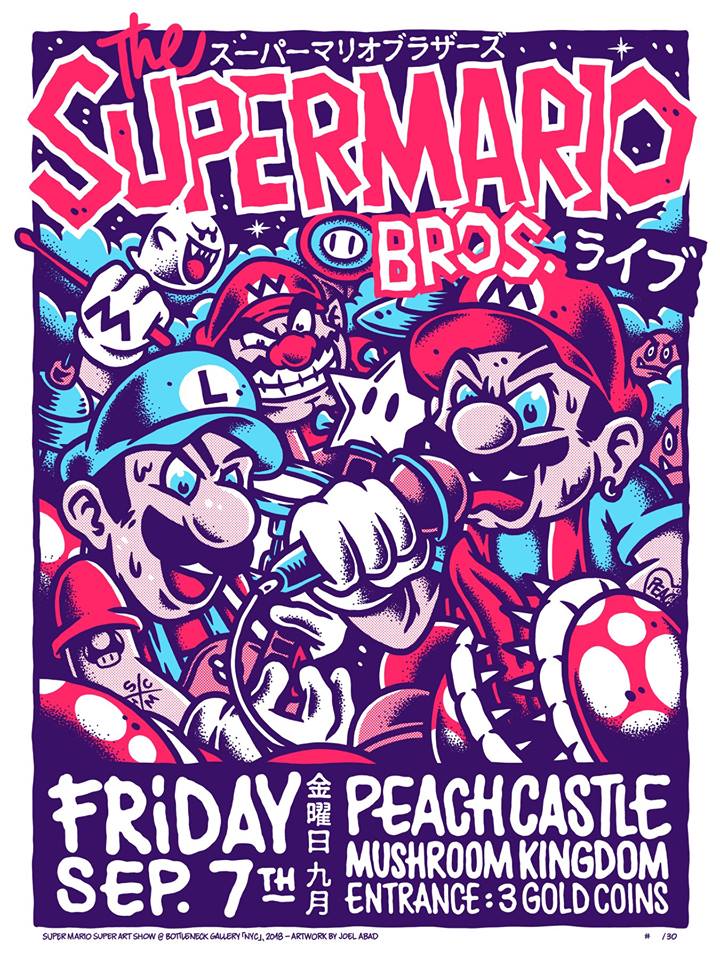 Art by Joel Abad
Here is pretty much the full gallery of art from the show!