Hasbro announced that it is teaming up with Marvel and Disney to launch a new line of 11-inch scale dolls and innovative role play gear to complement the animated franchise – MARVEL RISING. The line will be available exclusively at Target beginning in October, Disney Stores, and on HasbroToyShop.com.
In the world of MARVEL RISING, super-powered kids balance their ordinary lives with their extraordinary ones to discover that their greatest powers lie within! Strong on their own, but even stronger as a team, these super teens use their unique skills and experiences to unlock their potential and find the confidence to better the world! With MARVEL RISING, heroes like GHOST-SPIDER, SQUIRREL GIRL, AND MS. MARVEL ignite their inner power and team up to protect the world. With Marvel Rising, the mission is clear: Stand Out. Rise Together!
Check out the products below:
Marvel Rising Secret Warriors Training Outfit Doll Assortment ($12.99)
11-inch scale figure comes featuring 5 points of articulation with characters include MS. MARVEL, AMERICA CHAVEZ, DAISY JOHNSON (MARVEL'S QUAKE), and DANTE PERTUZ (INFERNO). Each figure sold separately.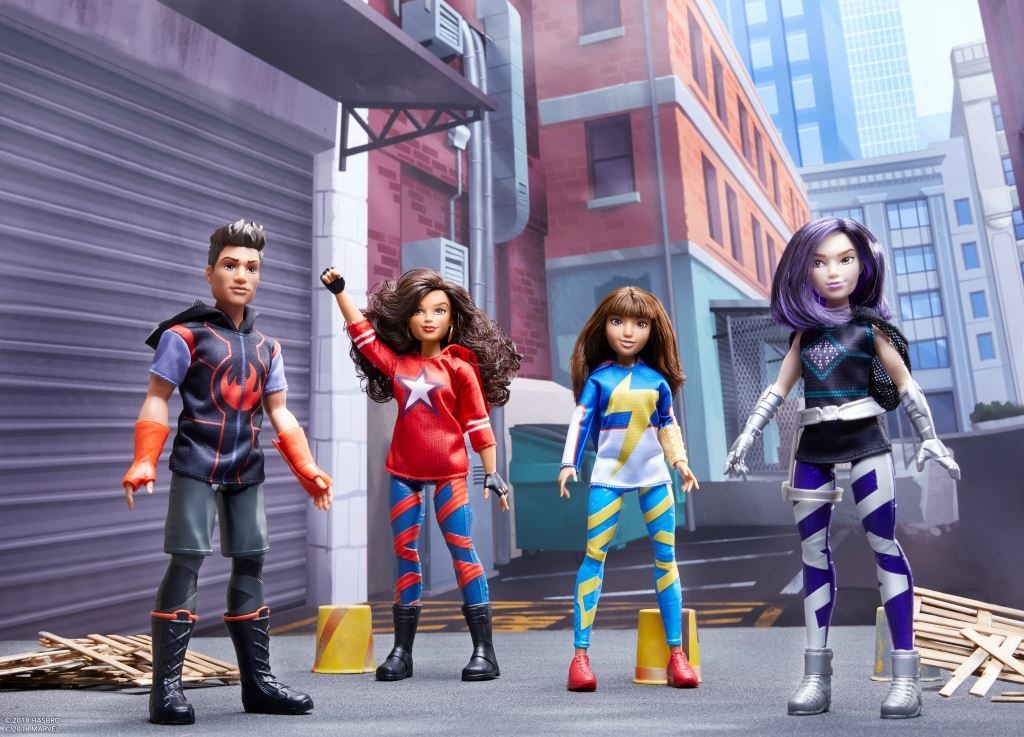 Marvel Rising Secret Warriors Doll Assortment ($19.99)
11-inch-scale figure featuring featuring 15 points of articulation. Characters include MS. MARVEL, SQUIRREL GIRL, AMERICA CHAVEZ, GHOST-SPIDER, DAISY JOHNSON (MARVEL'S QUAKE) and MARVEL'S PATRIOT.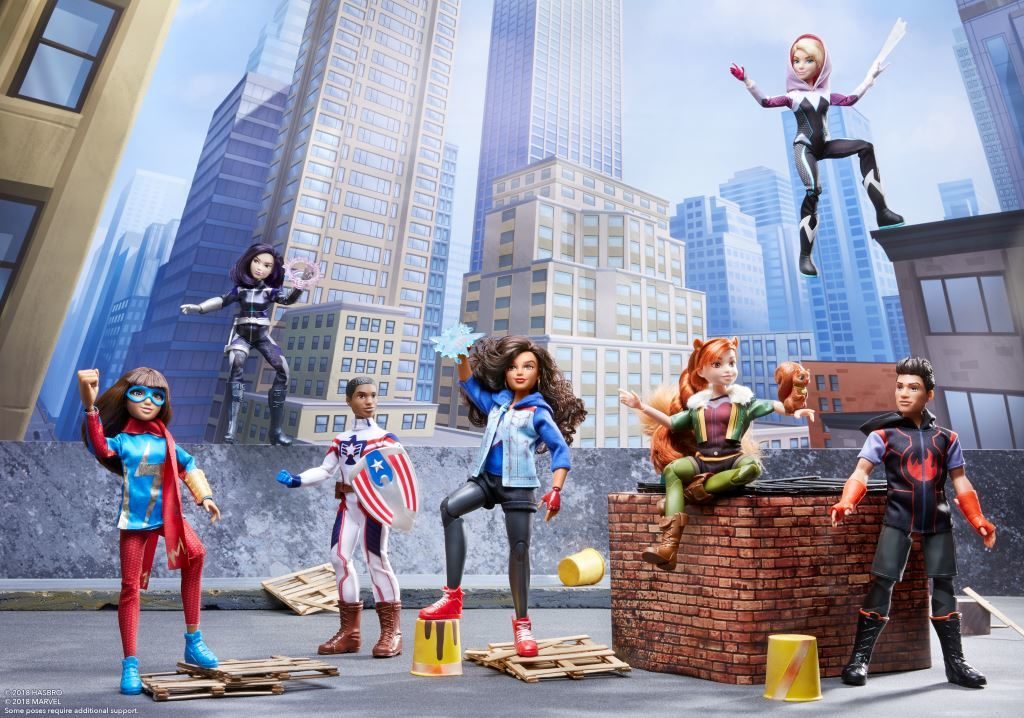 Marvel Rising Secret Warriors Secret Identity Doll Assortment ($24.99)
Each pack comes with an 11-inch-scale figure and two signature outfits and features 11 points of articulation. GWEN STACY (GHOST-SPIDER) and DAISY JOHNSON'S (MARVEL'S QUAKE) round out this assortment.
Marvel Rising Doreen Green (Squirrel Girl) Secret Identity Doll ($39.99)
Comic book creator and squirrel-lover extraordinaire DOREEN GREEN jumps and runs like her favorite bushy- tailed friends as the tree-loving hero, SQUIRREL GIRL! Imagine DOREEN GREEN balancing her everyday life and Super Hero life with this MARVEL RISING SECRET IDENTITY Doll, featuring multiple points of articulation, soft goods fashions, and rooted hair.
Marvel Rising Secret Warriors Ghost-Spider Web Slinger ($19.99)
WEB SLINGER includes fabric glove featuring Ghost-Spider design, gauntlet, 3.7 ounce can of web fluid, and water canister. Compatible with standard SPIDER-MAN web fluid refill cans, sold separately.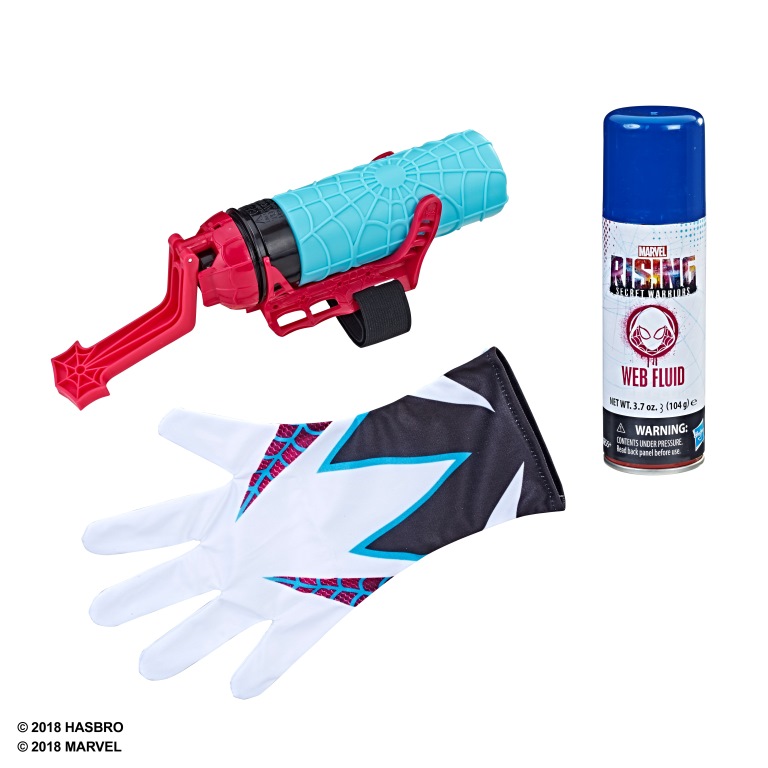 Currently  Marvel Rising: Initiation shorts are available on Disney XD and Marvel HQ on Youtube. A feature-length film Marvel Rising: Secret Warriors will premiere on Disney Channel and Disney XD on September 30th. Check out the trailer below.