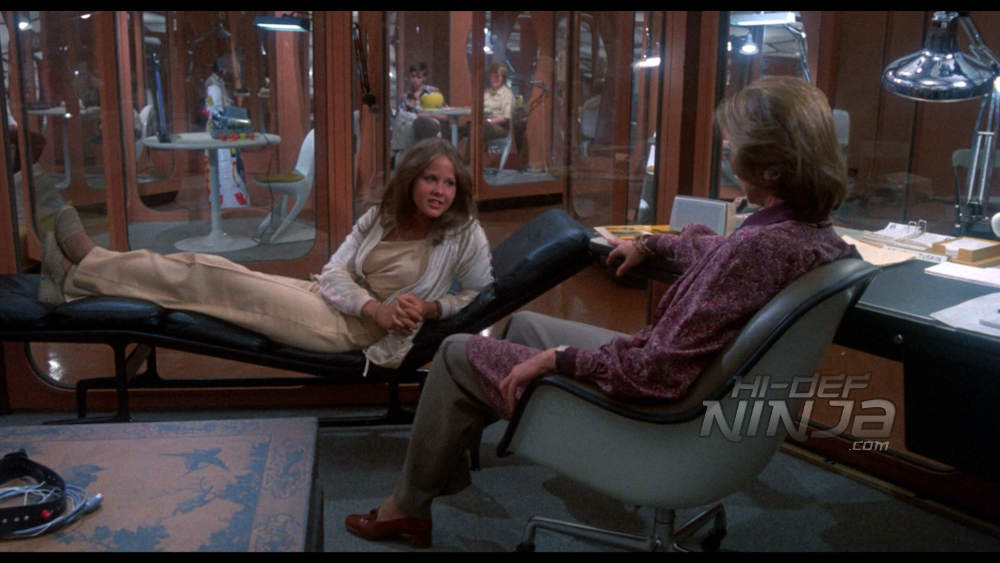 EXORCIST II: THE HERETIC Blu-ray Review
The Movie (Average from Both Cuts)

The Video

The Audio

The Supplements
Father Phillip Lamont is questioning his faith from an incident at an exorcism. He has been told to investigate the death of a priest from four years ago, Father Merrin, from the exorcism of young Reagan MacNeil. They're also trying to determine whether he should be charged for heresy due to his beliefs about Satan in his personal writings. As for Reagan, she is being treated at a psychiatric institute after the possession because she says she doesn't remember a thing about the incident.
EXORCIST II: THE HERETIC is directed by John Boorman and he has helmed some excellent films such as EXCALIBUR and DELIVERANCE. With this, it is a true sequel with returning characters rather than being "loosely based" like so many other horror movies tend to do. What SHOUT / SCREAM Factory has done here is created 2 cuts of the film using a 2k scan of the original film elements. The theatrical cut has a runtime of 118 mins vs the NEW cut that runs for 102 mins. Being 16 mins shorter does make a huge difference in the pacing of the film and it does change plenty. You can feel that there is something missing from the movie and no one involved can put their finger on it.
Cast
Linda Blair – Regan MacNeil
Richard Burton – Father Philip Lamont
Louise Fletcher – Dr. Gene Tuskin
Max von Sydow – Father Lankester Merrin
Kitty Winn – Sharon Spencer
Paul Henreid – The Cardinal
James Earl Jones as Kokumo
Ned Beatty – Edwards
Belinda Beatty – Liz
Barbara Cason – Mrs. Phalor
Ken Renard – Abbot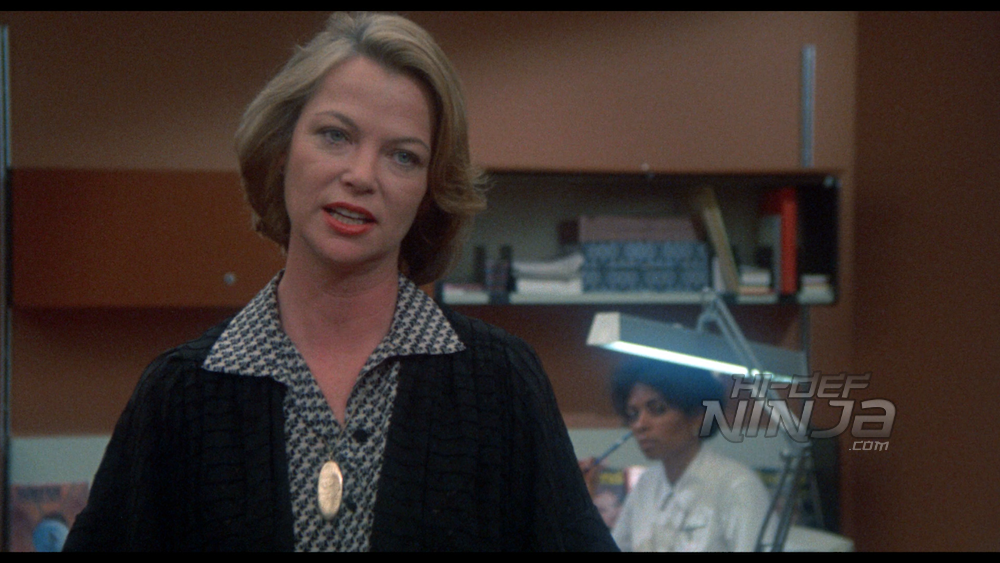 VIDEO QUALITY:
The video is a 1080p AVC presentation that has an overall soft appearance and maintains that vintage feel. The images have been cleaned up and the grain that has been left on there looks beautiful. There are a lot of small details that aren't lost but nothing like you would see in a modern, digitally captured film. The saturation hasn't been pushed but you can tell that this is an HD without question. The whole things has this dream-like look to it that really works what is happening in some particular scenes.
AUDIO QUALITY:
The audio is a DTS-HD Master Audio Mono mix that is the original track. The mix is straightforward in bringing the movie's sound to the home theater. The dialogue, like the video, is a little on the softer side but clear.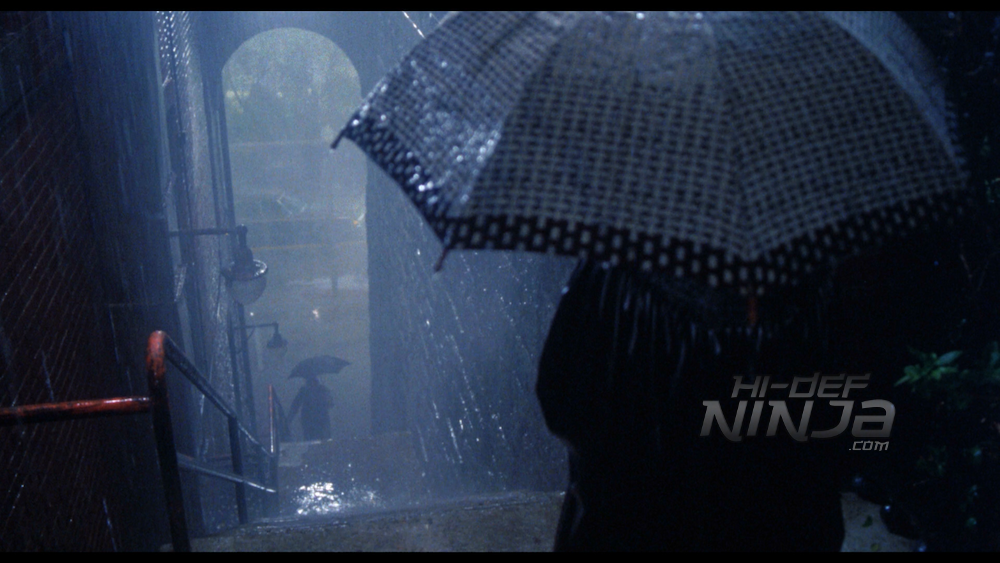 SUPPLEMENTS & PACKAGING
Disc 1
-Audio Commentary: with Director John Boorman
-Audio Commentary: with Project Consultant Scott Bosco
-What Does She Remember? – An Interview With Actress Linda Blair: This interview is great and she goes in deep about the movie.
-Interview With Editor Tom Priestley: He discuses his experiences editing the film.
Disc 2
-Audio Commentary: with Mike White Of The Projection Booth Blog
-Still Galleries: Including Rare Color And B&W Stills, Behind-The-Scenes, Deleted Scene Photos, Posters, And Lobby Cards
-Original Teaser Trailer
-Original Theatrical Trailer
Disc Details
2-Disc Set w/ 2 Blu-ray
Slipcover with the early pressing
Reversible inlay with different art than the new SCREAM Factory cover
Running Time
117 mins – Theatrical Cut
102 mins – Original Home Video Cut
Edition Ratings
Rated R
Region Coding
Region A
Video Resolution
1080p AVC MPEG-4
Aspect Ratio: 1.85:1
Audio Mixes
English DTS-HD Master Audio Mono
Subtitles
English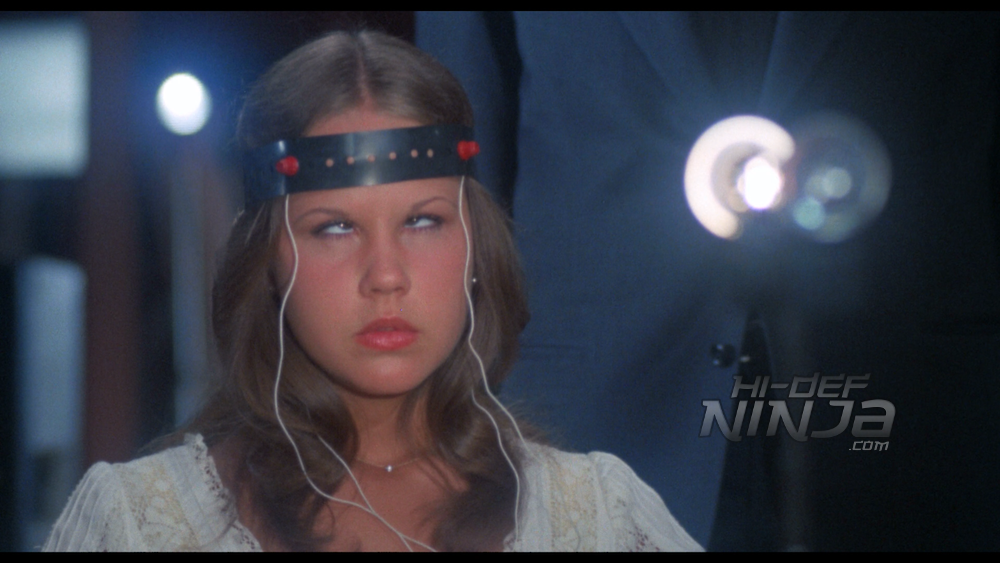 THE BOTTOM LINE:
EXORCIST II: THE HERETIC is arguably the weakest in the series with a lot of it being on the "artsy" side. On the other hand, this sequel has Linda Blair as well as Kitty Winn returning and some time spent on the exorcism with Reagan. As for the 2 cuts of the film, it is really up to the fans to decide what version you enjoy more. The video transfer is solid and maintains a lot of its originality. The mono mix compliments that feeling well. The extras included are a welcome addition and the interview with Linda Blair is a must watch. Fans of the movie will be pleased with the release. Also, if you're a collector of SCREAM Factory films like I am, make sure to pick this one up.