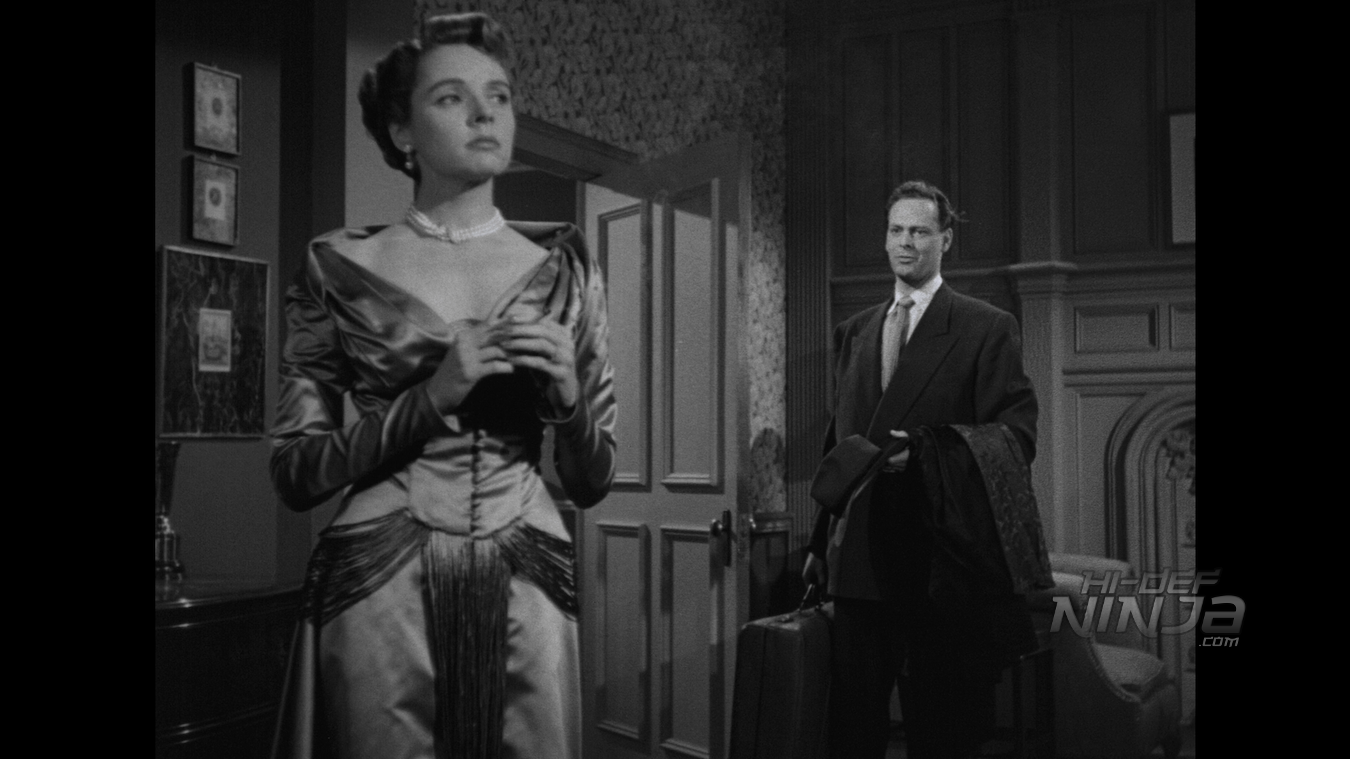 THE MAN WHO CHEATED HIMSELF Blu-ray Review
The Movie

The Video

The Audio

The Supplements
Lois Frazer is a well-off socialite who is sleeping with Lt. Ed Cullen, a San Francisco homicide cop. She is trying to divorce her husband and she finds his gun, kills him, and needs to dispose of the weapon. With her womanly wiles, she is convincing Cullen to help her dispose of the gun plus disposing of the body. In either a stroke of good luck or bad, Cullen catches the case and works it with his brother, Andy. His brother is no dummy but can Ed get Lois out of this?
The 1950 film, THE MAN WHO CHEATED HIMSELF, is directed by Felix E. Feist. With his career beginning in 1932, he has 73 directorial credits in film, TV, and shorts. With this film, he captures the detective noir genre perfectly with the various camera angles and actor placement. Just the feel of the movie is everything that you want from the genre. For a modern comparison, it very much feels like a case from the game LA NOIRE or I guess I should that the game feels like this film.
Cast
Lee J. Cobb – Lt. Edward Cullen
Jane Wyatt – Lois Frazer
John Dall – Andy Cullen
Lisa Howard – Janet Cullen
Harlan Warde – Howard Frazer
Tito Vuolo – Pietro Capa
Charles Arnt – Ernest Quimby
Marjorie Bennett – Muriel Quimby
Alan Wells – Nito Capa
Mimi Aguglia – Mrs. Capa
Bud Wolfe – Officer Blair
Morgan Farley – Rushton
Howard Negley – Detective Olson
William Gould – Doc Munson
Terry Frost – Detective
Mario Siletti – Machetti
VIDEO QUALITY:
The video is a 1080p AVC presentation. The transfer is from a 4k remaster from sources and help from the UCLA Film & Television Archive along with Film Noir Foundation and the Hollywood Foreign Press Association's Charitable Trust. The finished product is a beautiful film with all the nostalgic noir that film fans enjoy. Of course there are some signs of aging with scratches here and there as well as some dirt specks. The blacks are deep and the grey-tones bring out the details in the images. The details are sharp and there is a nice grain on the film. For being 68 years old, it looks incredible.
AUDIO QUALITY:
The audio is a LPCM Mono mix that has a very clean sound. It is a very simple track and the voices sound great. There are few effects and little music but this is a solid mix.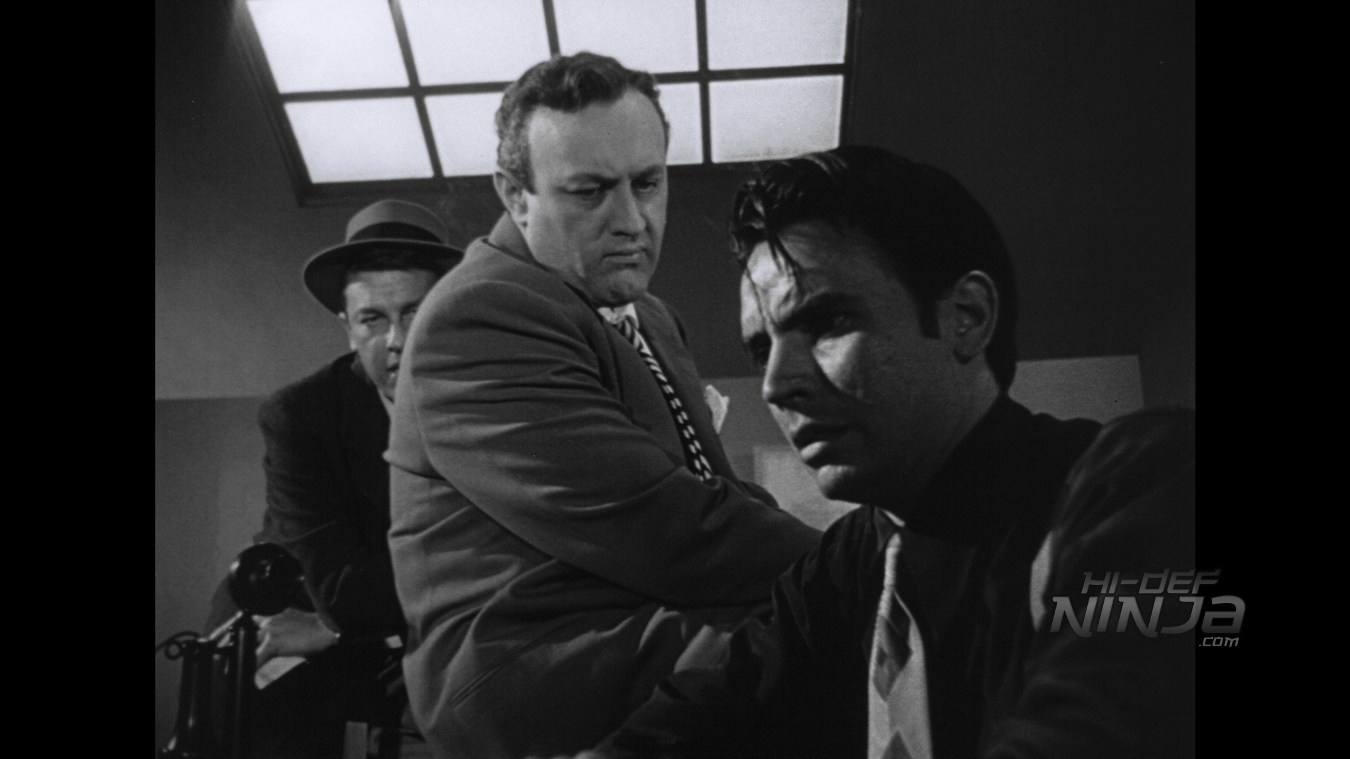 SUPPLEMENTS & PACKAGING
-THE MAN WHO CHEATED HIMSELF Revisited: This featurette included interviews with film expert Eddie Muller, Writer / Film Historian Alan K. Rode, Author Raymond Feist, and writer Julie Kirgo.
-THE MAN WHO CHEATED HIMSELF – Locations Then and Now: This is a comparison of the filming locations in 1950 compared to now.
-Booklet: Flicker Alley has included a booklet with artwork, photos, lobby cards, and an essay by film expert Eddie Muller.
-Trailer
Disc Details
2-disc set w/ 1 Blu-ray and 1 DVD
Running Time
82 mins
Edition Ratings
Not Rated
Region Coding
Region Free
Video Resolution
1080p AVC MPEG-4
Aspect ratio: 1.37:1
Audio Mixes
English LPCM Mono
Subtitles
English SDH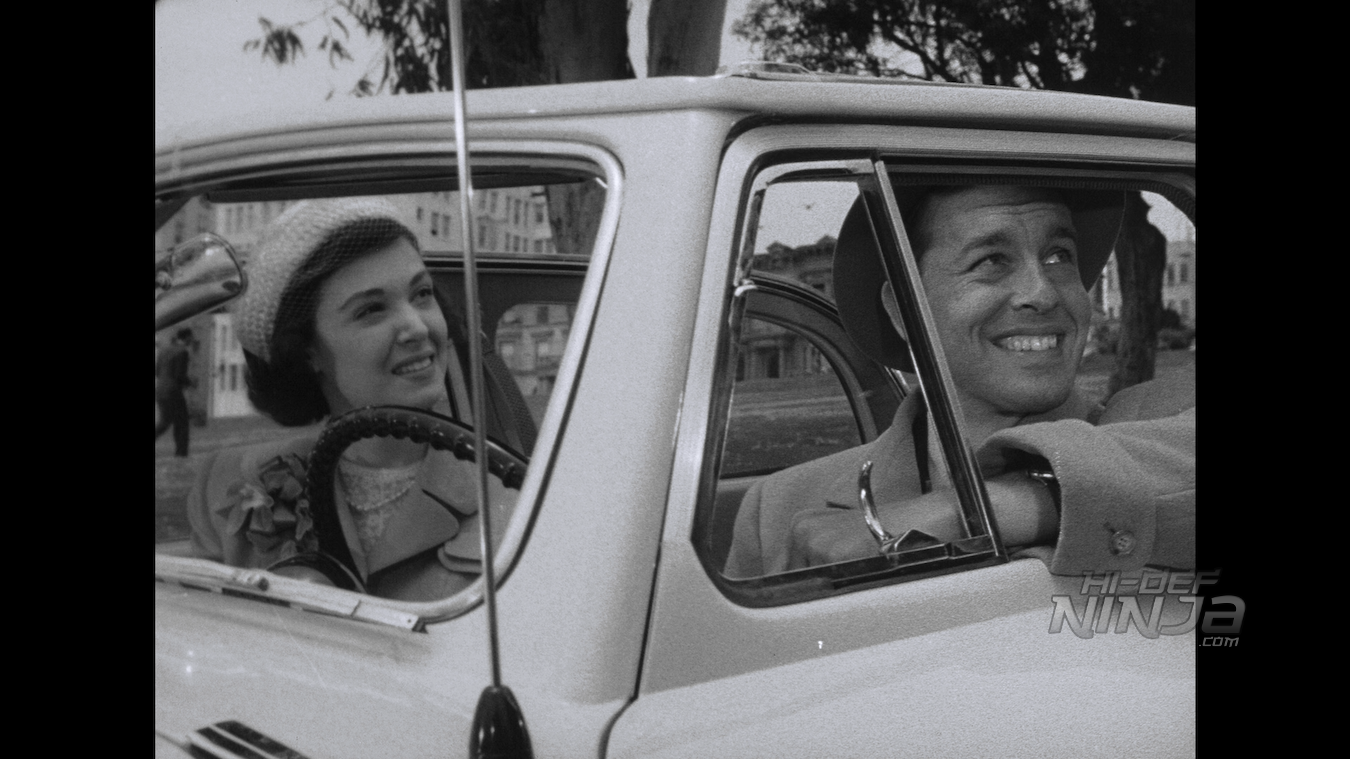 THE BOTTOM LINE:
THE MAN WHO CHEATED HIMSELF is a classic gem that is the perfect go to for people who like the noir genre. It will also suit the people who love to see pieces of cinematic history and watching a well put together film. Flicker Alley and all who helped with this restoration. The video is superb and the audio is stellar as well. The extras, including the booklet, are excellent. This is a release not to be missed and belong on any Flicker Alley fan's shelf.