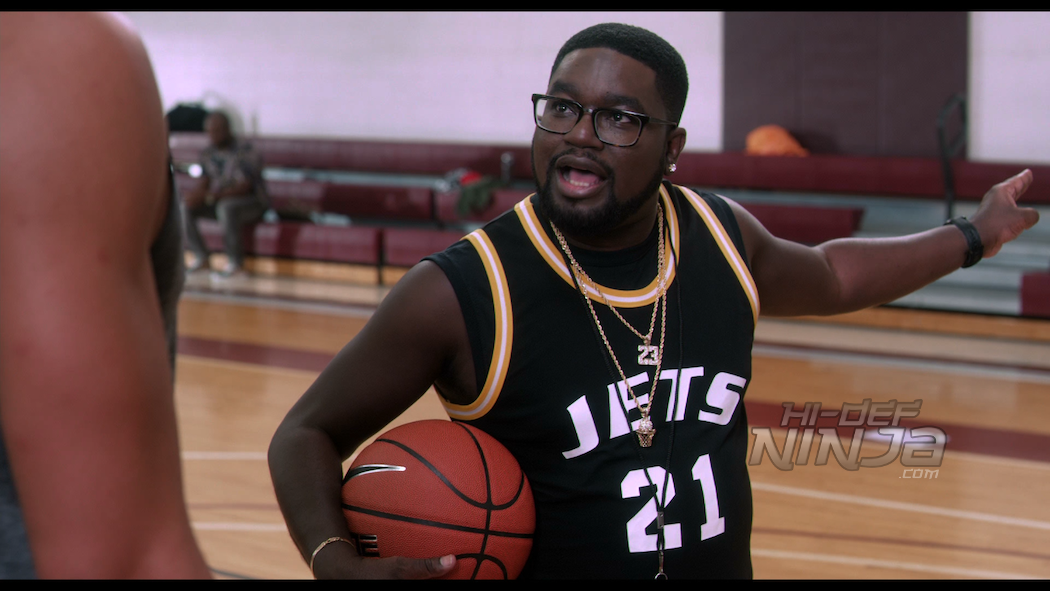 UNCLE DREW Blu-ray Review
The Movie

The Video

he Audio

The Supplements
A long time ago, there was a street baller named Uncle Drew who was there best there ever was. He had a killer team and they were all setup to play in a game called The Rucker Classic but for some reason he was unable. This led to the team breaking up and need seen together again. Many years later, a guy named Dax who is the coach of the Harlem Money team wants to play his rival, Mookie, in the classic. Now Dax has to get a team together to compete and with the luck this guy has, who know if he can be a contender. He needs to recruit Uncle Drew.
UNCLE DREW is directed by Charles Stone III and he has decent list of films in his resumé such as STEP SISTERS and DRUMLINE. This comedy is has a killer line up of both comedians and basketball players so that the game scenes have people who can actually play.
Cast
Kyrie Irving as Uncle Drew
Lil Rel Howery as Dax
Ashton Tyler as Young Dax
Shaquille O'Neal as Big Fella
Chris Webber as Preacher
Reggie Miller as Lights
Nate Robinson as Boots
Lisa Leslie as Betty Lou
Erica Ash as Maya
J.B. Smoove as Angelo
Mike Epps as Louis
Tiffany Haddish as Jess
Nick Kroll as Mookie
Aaron Gordon as Casper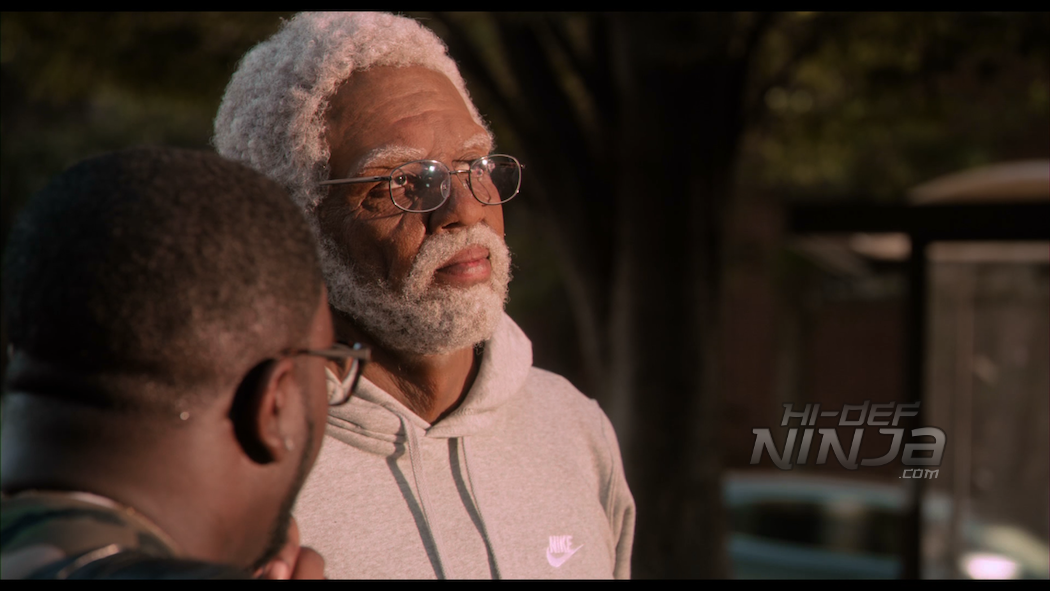 VIDEO QUALITY:
The video is a 1080p AVC presentation has a striking look to it due to it being digitally captured. The images are always clean with high levels of detail and coloring. The skin tones are natural and the coloring in clothing is bright. The Harlem Money uniforms in particular are a brilliant orange and they don't show signs of over-saturation at all. The makeup is decent but with the sharpness of the video, the prosthetics look a bit rubbery.
AUDIO QUALITY:
The audio is a Dolby Atmos mix that defaults to a Dolby TrueHD 7.1 depending on your equipment. It has a nice mix with strong ambient sound during most of the busier scenes such as during the games and in the store when Dax is trying to buy his kicks. The music has a sold sound with clean bass and clear highs. The dialogue and game sounds are well prioritized.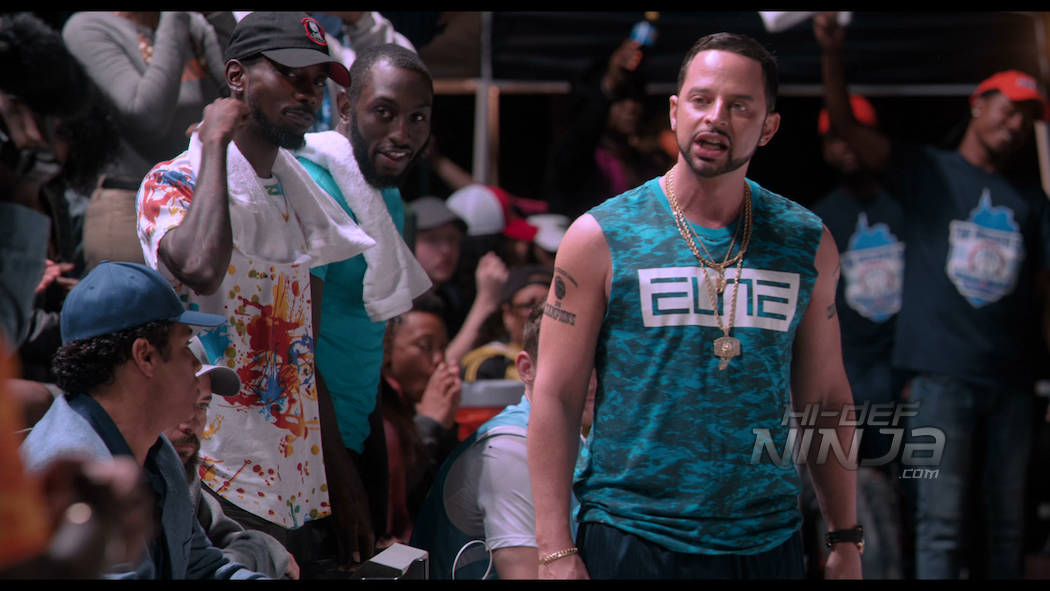 SUPPLEMENTS & PACKAGING
-Enhanced Audio Commentary: with Director Charles Stone III: The commentary is a version of the with Stone at the controls. Explains pretty much everything that he catches on the screen.
-Dear Drew: Animated Short: This is a short about the Legend of Uncle Drew.
-Who is UNCLE DREW? The Making of a Basketball Icon: This featurette has some cast and crew interviews.
-Youngbloods of Comedy: This featurette shows off the comedians involved in the movie.
-Bucket Seats & Boom Boom Rooms – Uncle Drew's Van: This is about the van in the movie. It plays a big part and practically a character.
-Deleted Scenes
-Theatrical Trailer
Disc Details
2-Disc set w/ 1 Blu-ray and 1 DVD
Digital Copy
Running Time
103 mins
Edition Ratings
Rated R
Region Coding
Region A
Video Resolution
1080p AVC MPEG-4
Aspect Ratio: 1.85:1
Audio Mixes
English Dolby Atmos
English Dolby TrueHD 7.1
English Dolby Digital 2.0
English Descriptive Audio
Subtitles
English
English SDH
Spanish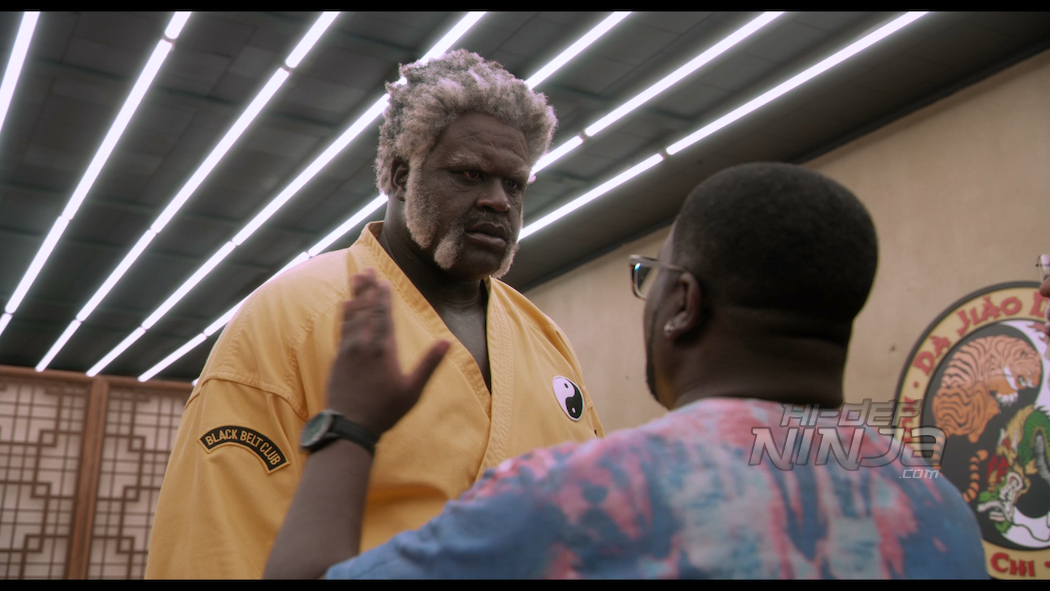 THE BOTTOM LINE:
UNCLE DREW has some funny moments and some comedy tropes that pop up in movies with some from time to time. This isn't necessarily a bad thing but sometimes you can see it coming from a mile off so that needs to make the execution perfect. But I always say comedy is subjective so maybe the jokes that I missed, someone else found hilarious. I say "to each their own." As for the Blu-ray, the video has an amazing transfer and the audio is not too shabby. There is plenty going on in the film and the mix gives the best experience of the movie possible. The extras are pretty good but the Enhanced Audio Commentary will give the most info about the movie than all of the special features on most releases. I say: give this a rent or of you are already a fan, pick this one up.