The Movie

The Video

The Audio

The Supplements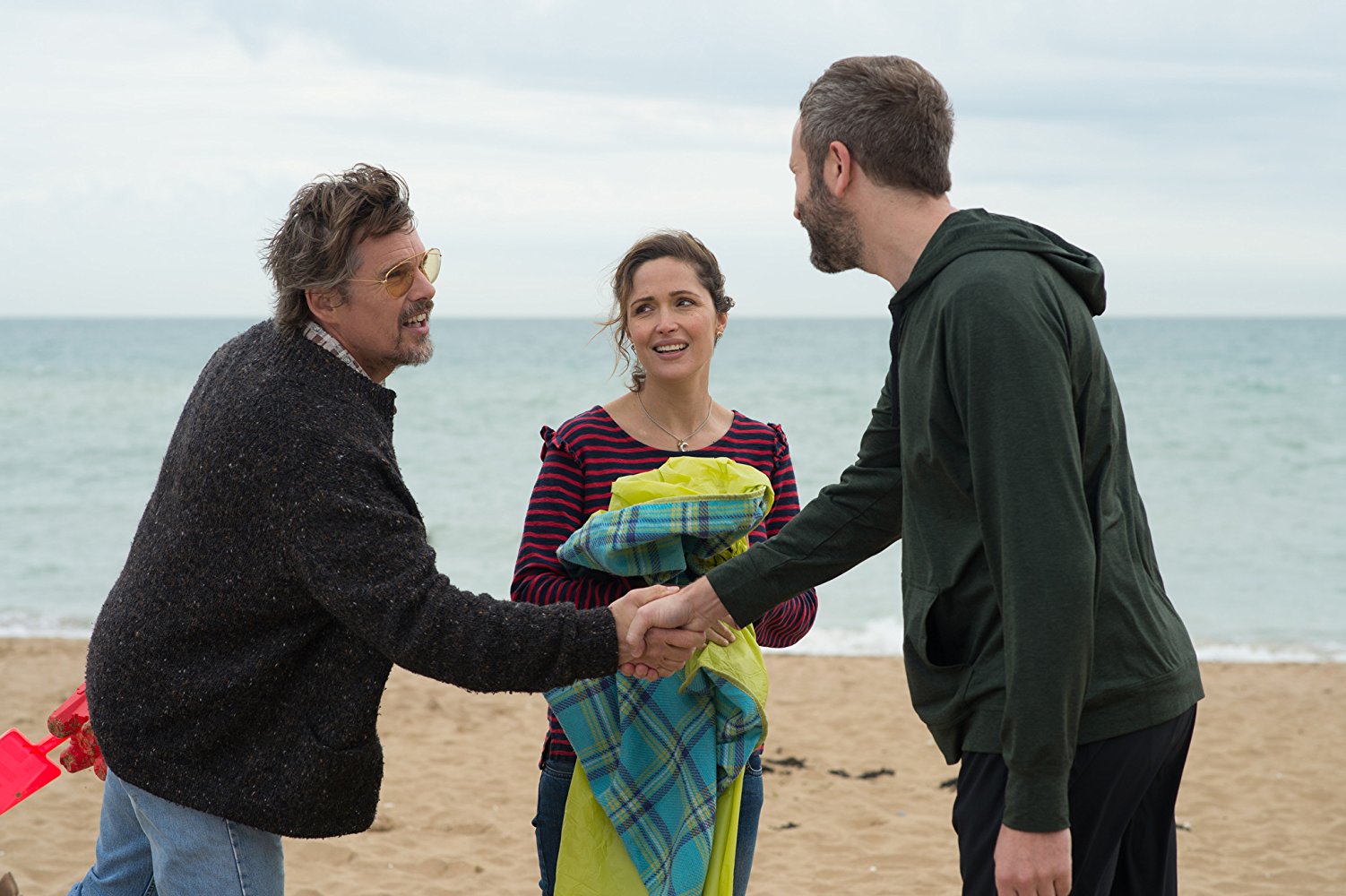 The underappreciated JULIET, NAKED shines in a solid Blu-ray release.
By Matt Cummings
NOTE: Our screen caps were not taken from the disc.
As movie studios seemingly turn their backs on independent film for blockbusters and guaranteed revenue, a new crop of really great titles turned up in 2018 to remind us of their importance to the ecology of film itself. One of those gems is the book-turned movie JULIET, NAKED a tried and true independent film about life, music, and the opportunities missed on the way to old age. The Blu-ray suffers immensely from a lack of supplements, but the film looks and sounds great, making it a great rental but a doubtful purchase.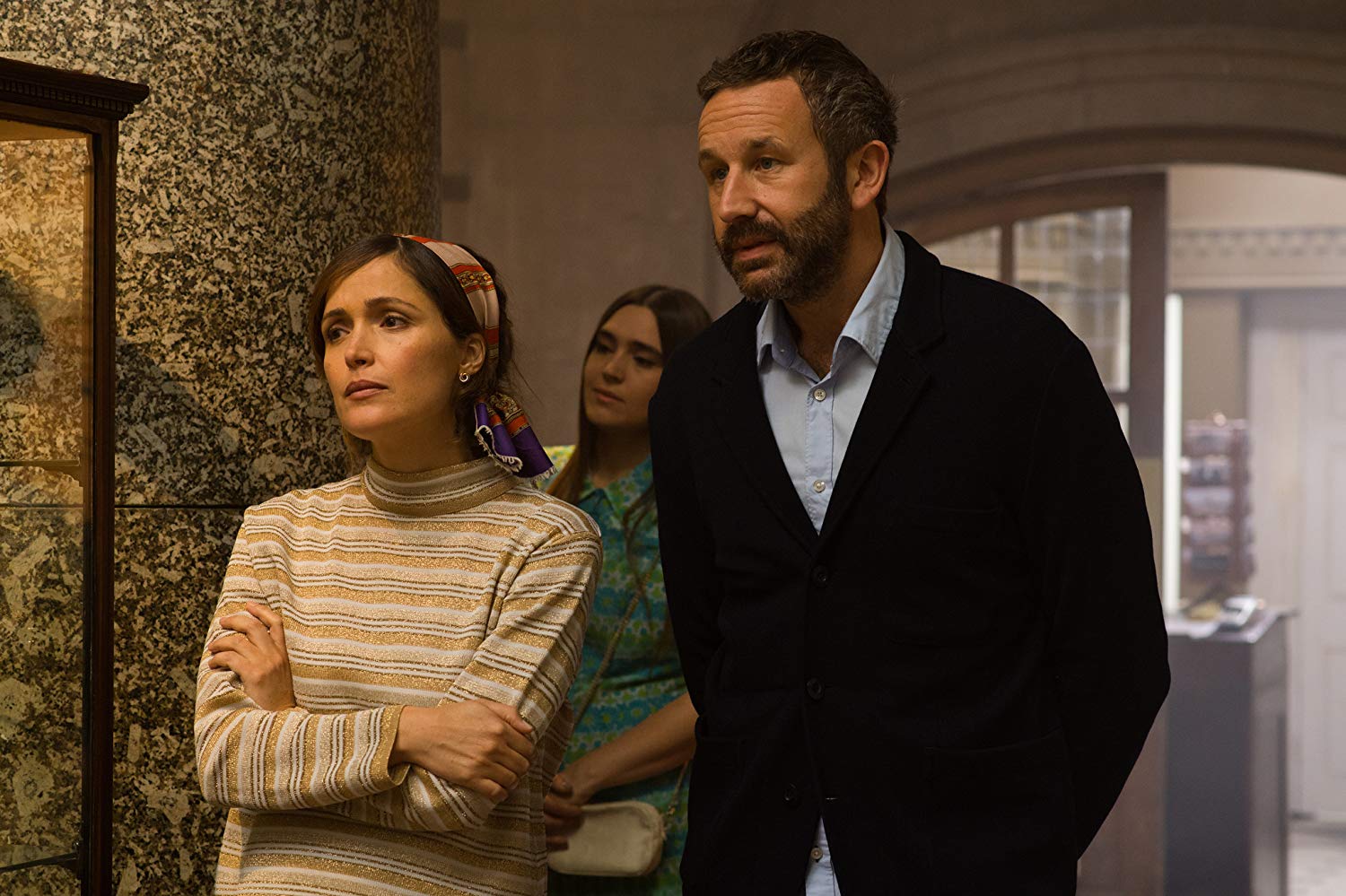 THE MOVIE:
For Annie (Rose Byrne), life in a small English town is slow, repetitive, and filled with the drudgery of life. Her boyfriend Duncan (Chris O'Dowd) is strangely obsessed with the music of Tucker Crowe (Ethan Hawke), a mid-90s Alt. Rock dreary singer who dropped out of the music scene just as his star was beginning to rise. Duncan considers Tucker a musical genius, but Annie doesn't get it, until one day a demo of Duncan's favorite Tucker album arrives in the mail.  She decides to post a negative review of the album on Duncan's fan site, which inspires an email from Tucker himself.  Soon, Annie and Tucker are secretly corresponding, but Annie becomes aware that Tucker's hero is a mess, having sired five children from four different women and hasn't played in 25 years. She also realizes that she might be falling for Tucker, which accelerates the downward spiral of her relationship. As Annie struggles to reinvent her life, she makes a life-altering decision that will affect her past and dominate her future.
JULIET, NAKED is based on the novel by Nick Hornby and is his modern version of HIGH FIDELITY, which I adore. That's a huge pedigree to match, and yet there's something interesting about Director Jesse Peretz's effort, just simmering under the surface, about the pain one can take on when living life instead of watching it pass by. Too many modern Rom-Coms (of which Byrne has become a fixture) play on predictability and scream diet soda, instead of hitting you with great dialogue and interesting twists. JULIET succeeds because it returns us to the roots of independent Rom-Com without screaming for our attention. It moves in a leisurely manner, thanks to the star power of the very likable Byrne. It goes without saying that a smart, funny, and very attractive woman like her isn't really waiting down the street for a real relationship, but Byrne sure sells the possibility. She's great at these roles, going back to 2014's I GIVE IT A YEAR; her sweetness and growing desire to escape her hometown rings true with every teen. She reminds us of chances lost and the need to constantly push ourselves to better things, especially when it comes to Tucker. Hawke is really great as well, fully aware of his mistakes, the lost chance at stardom, and the road he must now take with his youngest son Jackson (Azhy Robertson), who's also terrific. He and Hawke have great chemistry, with Jackson becoming Tucker's emotional and moral anchor.
Peretz – who played in The Lemonheads – keeps things moving in JULIET without overwhelming us, finally introducing us to Crowe's various exes and children in a scene that's both uncomfortable and hilarious in its spontaneity. Thee's also a sadness that permeates the JULIET, but it only enriches its message. Some of that lies in Peretz's stellar soundtrack, a combination of actual material created with Hawke and a nice catalog of upbeat tunes, which serve as the film's heartbeat. The ending of JULIET is more crowd-pleasing than the novel, but Annie's monologue is inspiring and proves that she's taken the leap. I won't say what that includes, as I want you to watch JULIET, NAKED mostly because it doesn't insult our intelligence with gross humor or the predictable drum of the mainstream Rom-Com. But it's no HIGH FIDELITY – watch this one before viewing that masterpiece.
VIDEO QUALITY:
Lionsgate presents JULIET, NAKED with a bright and appealing MEG4/AVC transfer that reveals England in all its splendor. Colors are correctly balanced but favor a bit of warmth. There's just enough grain to balance the sharpness, with depth and detail also given their moments. Annie's old English house is complete with nicks and scratches, with paint peel looking authentic. London's bustling streets are given more of a gray look – but that's London for you – while hallways, train stops, and bars radiate with their own personality. Shadows are also given their credit, blending effortlessly to black, giving Peretz's backbone a chance to shine. Skin tones are lifelike with pores and individual strands of hair on display. There's also no banding, aliasing, or pixelation that I could see, leading to a fine, clean print shot on a variety of Arri Alexa cameras.
AUDIO QUALITY:
JULIET, NAKED is presented in a pleasant DTS-HD Master Audio 5.1 which gets infused with some great pop songs that resonate through the four mains. There were at least four I added to my rolling playlist, and the disc does a great job overall of expressing Peretz and Hornsby's world.  Dialogue is also expertly pinpointed in the center channel which keeps you from playing The Remote Game. The surrounds do a nice job of expressing the ambiance behind Annie's world, immersing the listener at the local beach and the bar with equal effect. The LFE doesn't really get going until the music plays, but it's not needed due to the genre. Overall, it's a pleasant experience that should get you Shazam-ing the various tunes while regarding the life choices presented by Peretz.
SUPPLEMENTS:
Sadly, the supplements (or lack thereof) offered in JULIET, NAKED are disappointing. Every film deserves a director's commentary, and JULIET would have blossomed with Peretz and Hornsby at the lead. The single featurette – a 9:53 "Making Of" – is presented in HD, but it's not enough to celebrate what is a nice little film.
Our evaluation copy arrived as a Blu-ray/Digital Copy.  The slipcase is embossed and colorful, but there's no interior artwork.  As of this posting, there were no special versions available.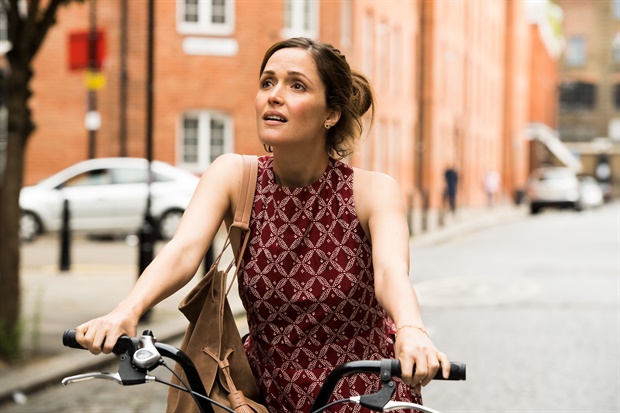 THE BOTTOM LINE:
JULIET, NAKED is a little gem of an independent Rom-Com, mixing the strength of the comedic leads with the heaviness of choices and opportunities lost. There's great lines in here about art, love, and how people can minimize things that come naturally but which influence others, but it's certainly more opening act than headliner (see Hornsby's much better HIGH FIDELITY). Hawke, O'Dowd and especially Byrne are all charming and likable, and the locations and interior sets are displayed beautifully. The lack of supplements make this a solid rental, but wait until we get a director's commentary before ponying up the bucks.
JULIET, NAKED is rated R for language and has runtime of 97 minutes.