Zavvi have continued their Disney Collection Blu-ray SteelBook line with two recent releases. Their latest release is Basil The Great Mouse Detective, number 26 in the Disney Collection line
The clues are in. The pressure is on. The case of a lifetime is about to unfold in Disney's greatest mystery Classic. From the cobblestone streets of turn-of-the-century London to the inner clockworks of towering Big Ben, you'll delight in all the fact-finding fun of this nonstop musical adventure.
A popular toymaker is missing. And there's only one mouse for the job, the famous supersleuth, Basil of Baker Street. With his trusty assistant Dr. Dawson at his side, Basil discovers that his arch-enemy Professor Ratigan is behind the disappearance. Now, it'll take his finest detective work ever to locate the toymaker and reunite him with his daughter Olivia.

All evidence points to fun for the whole family in this Disney favourite filled with mystery, colourful animation and endearing characters — The Great Mouse Detective!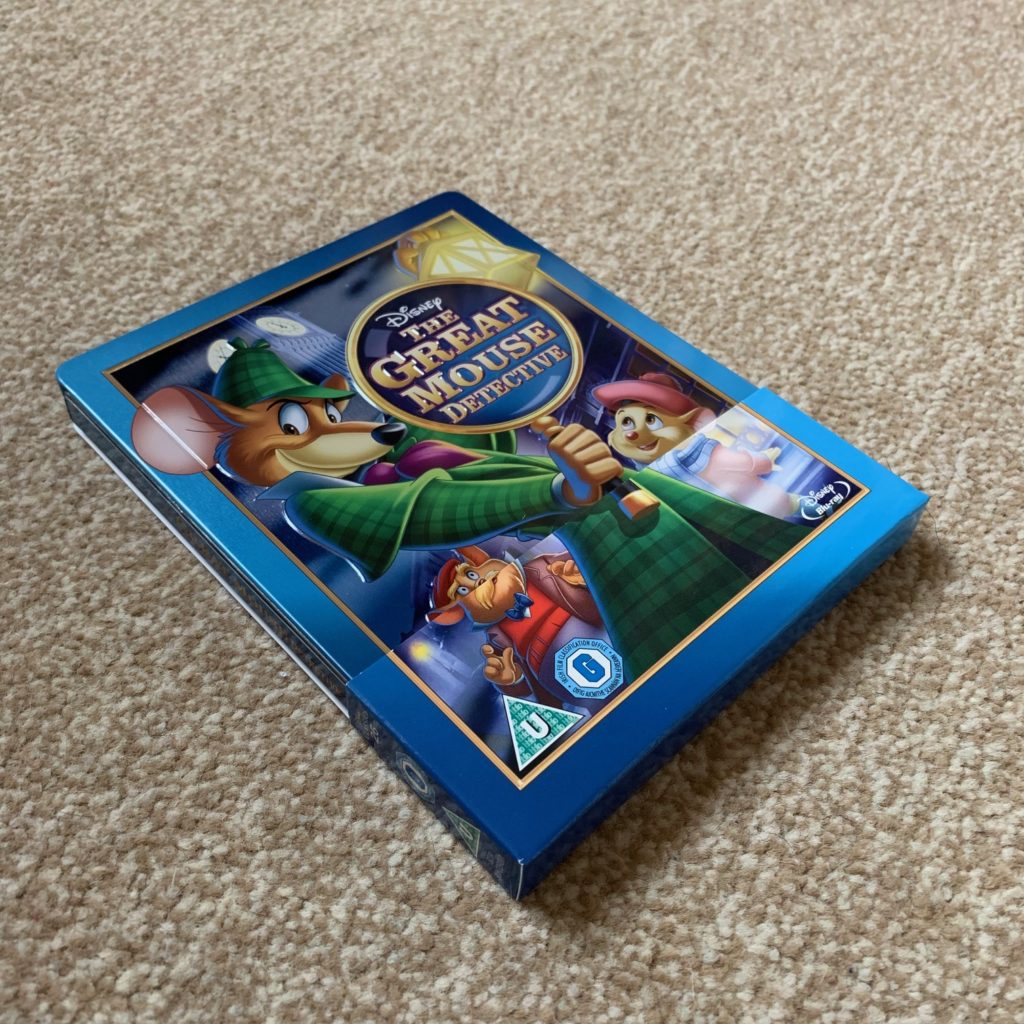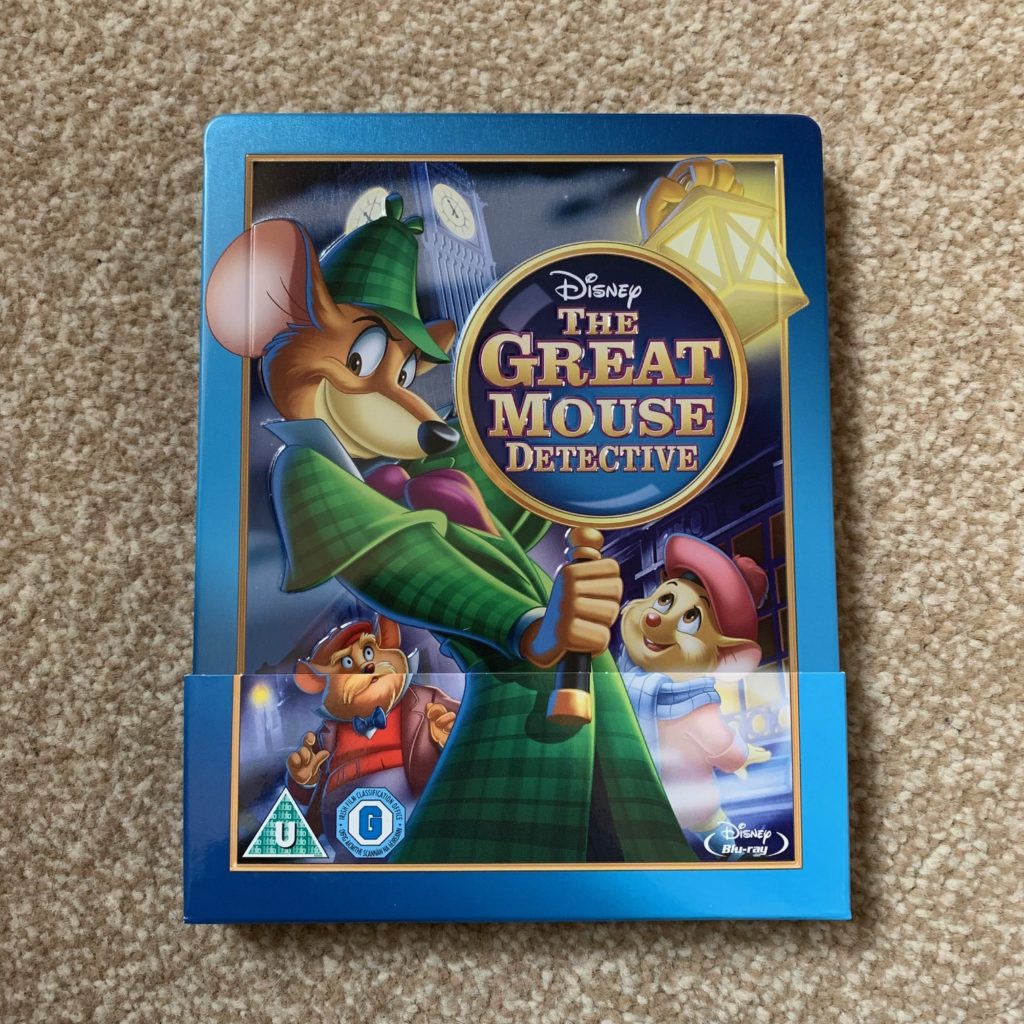 The SteelBook itself is a stunner! The gloss finish really accentuates the superb embossing treatment that has been given to the SteelBook. Although strangely enough the link to purchase this takes you to 'Basil The Great Mouse Detective' and the title on the Blu-ray Disc says the same, as you can see the actual SteelBook is simply 'The Great Mouse Detective'. Nevertheless, this is a great SteelBooks that looks great and will be a superb addition to any Disney collection
Order your copy now from Zavvi – HERE