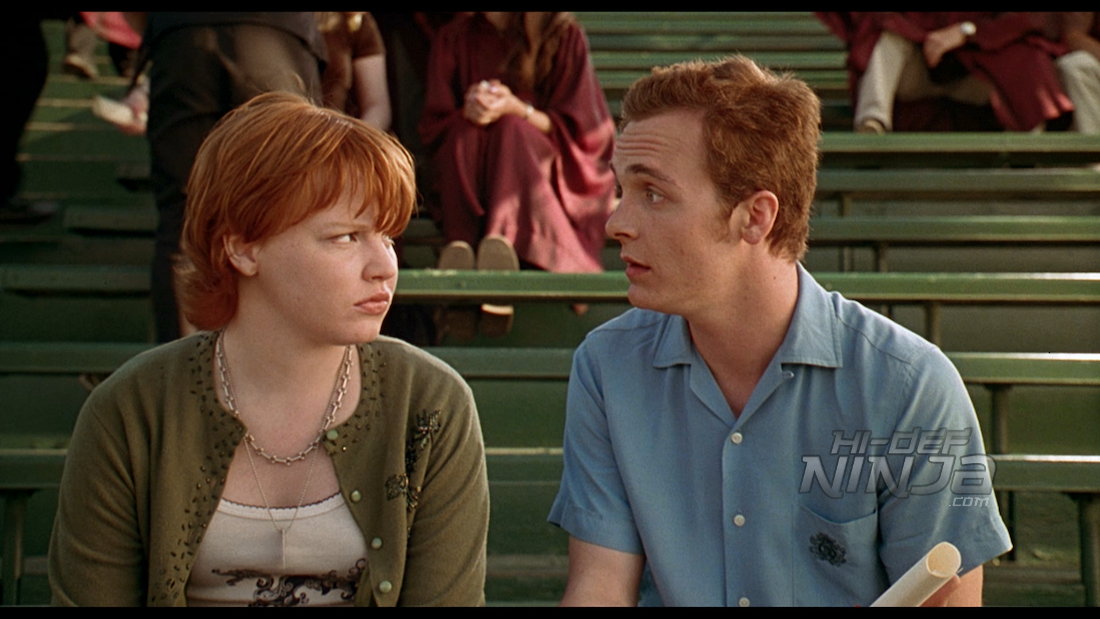 CAN'T HARDLY WAIT: 20 Year Reunion Edition Blu-ray Review
The Movie

The Video

The Audio

The Supplements
The class of '98 from Huntington Hills High School has just graduated and a girl in the class is having a huge graduation party. While Preston Myers is waiting to get his diploma, the guy who is naked underneath his gown tells him that Mike Dexter broke up with Amanda Beckett. They were the two most popular kids/couple in the school. This is his chance to finally tell her how he feels about her.
CAN'T HARDLY WAIT is directed by Harry Elfont and Deborah Kaplan. The pair has directed every project together listed on their IMDb pages. The other film that they worked on together is JOSIE AND THE PUSSYCATS. This is a comedy with some of the up and coming young actors to the time period but the only one that I would say really "made it" is Seth Green. Jennifer Love Hewitt also had some high times in her career around then and took a slight dive as time went on.
This is a movie that really resonates with me. Not so much about the girl that I never got to talk to in high school but that I graduated that year so the dress style and music takes me back. Back when bands like Creed and Third Eye Blind were cool when people rocked Jnco's and no one was lost in their phones. A simpler time but this is a story for another time.
Cast
Ethan Embry – Preston Meyers
Jennifer Love Hewitt – Amanda Beckett
Lauren Ambrose – Denise Fleming
Peter Facinelli – Mike Dexter
Seth Green – Kenny Fisher
Charlie Korsmo – William Lichter
Joel Michaely – Geoff Piccirilli, X-File #1
Jay Paulson – Murphy Pelan, X-File #2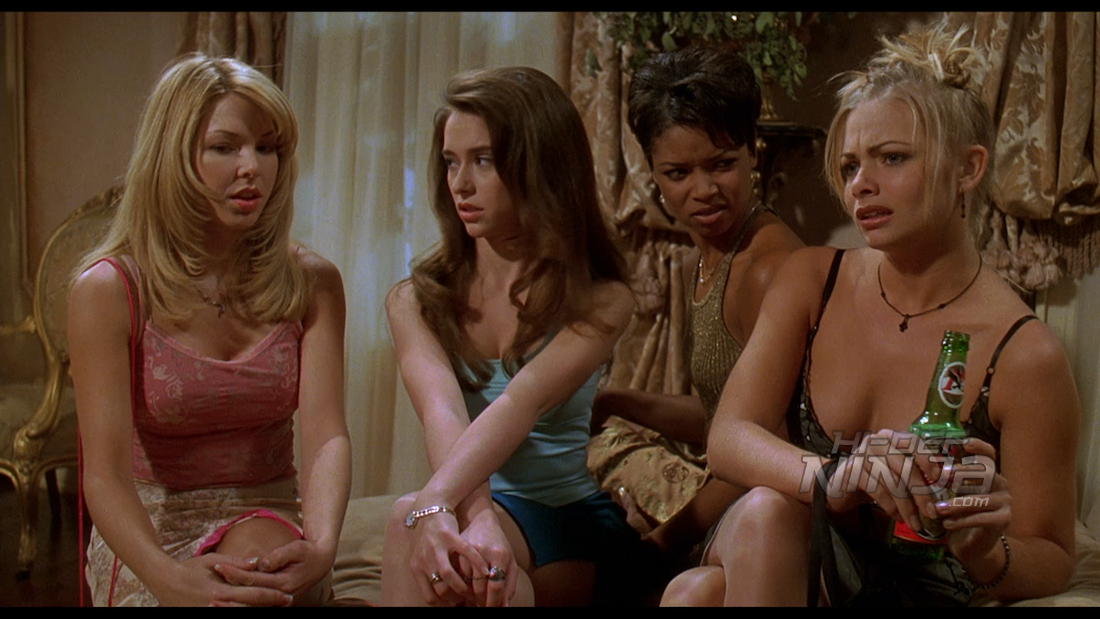 VIDEO QUALITY:
The video is a 1080p AVC presentation that is possibly the same transfer as the 2008: 10-year Edition. There is a medium grain on the images. The detail level is high with not only facial lines and imperfections that are prominent but fabrics as well. The colors in the clothing and some of the vehicles are bright and other scenes have coloring that comes off as muted. Skin tones are warm and lively. There is some visible dirt on the physical film that was used in the initial transfer and a few visible film jumps. The majority of the images are flat and offer little depth in the scenes.
AUDIO QUALITY:
The audio is a DTS-HD Master Audio 5.1 mix that really has a great sound. The music is strong with solid LFEs and clear highs. The music and voices have been prioritized well with music in the surrounding channels. People moving through the sound field in sync with the video and ambient sound is always present.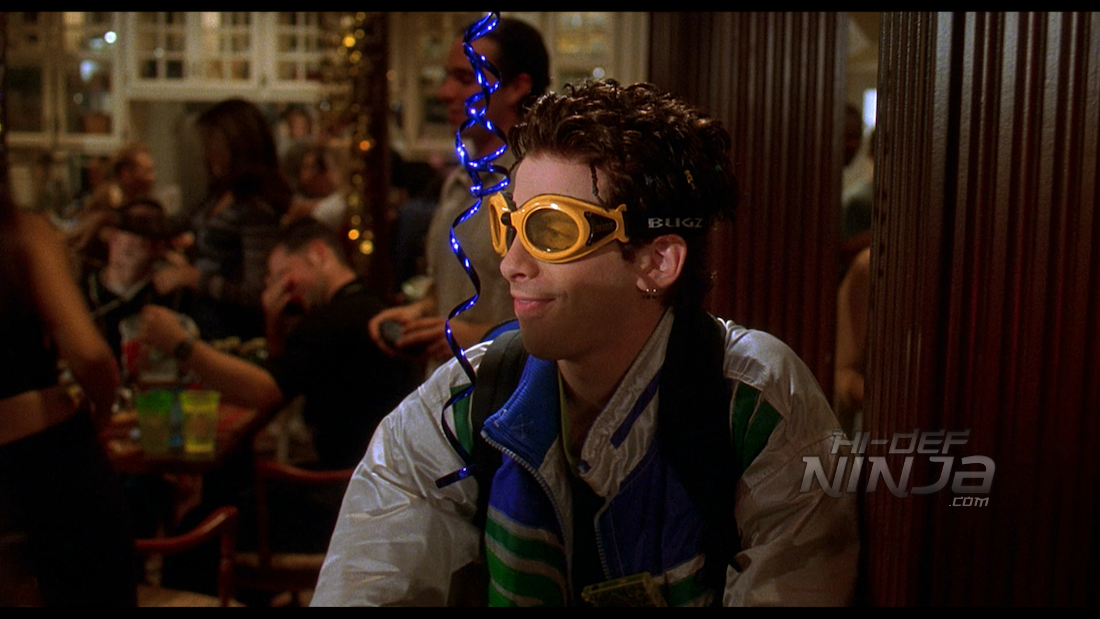 SUPPLEMENTS & PACKAGING
There are no extras on the release.
Disc Details
1 Blu-ray Disc
Slipcover is included with initial release
Running Time
100 mins
Edition Ratings
Rated PG-13
Region Coding
Region A
Video Resolution
1080p AVC MPEG-4
Aspect Ratio: 1.85:1
Audio Mixes
English DTS-HD Master Audio 5.1
Subtitles
English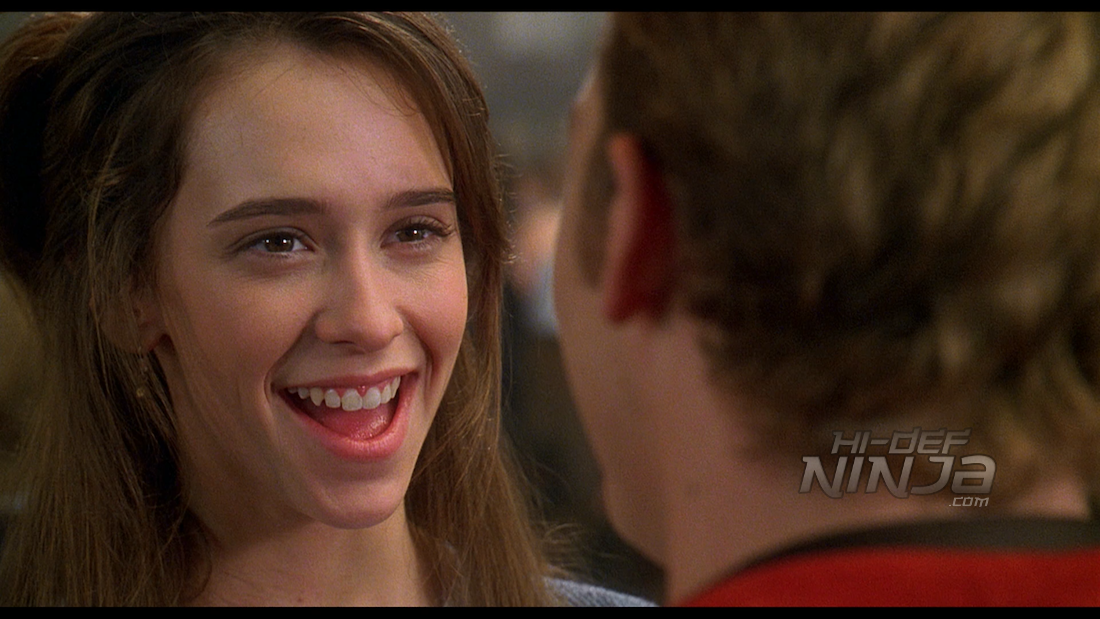 THE BOTTOM LINE:
20-years later and this movie still holds up. It uses some of the teen movie tropes but also added something to the genre. It is funny and easy to watch. The Blu-ray has a decent transfer and a stellar audio mix. Unfortunately, there are no extras on the release and for an anniversary edition, this is a little odd. If you don't own the film or still gripping that DVD, I can recommend picking this up. It is well worth your time and money.