It's that time of the year again where we buy presents for our family and friends. More often then not movies also seem to make a great stocking stuffer combined with other goodies. Below are some movies that classify as great stocking stuffers or some of the year's best and thus a great gift to give!
A trend lately has been to lump this Thanksgiving Holiday classic in with the Christmas Movie Season and as great as this movie is we can't complain! If you don't already own this, you should! There is one cult classic F-Bomb scene that is a hoot if you don't have little ones watching and why its worth owning instead of watching a censored version on TV.
Purchase PLANES, TRAINS AND AUTOMOBILES on Blu-ray today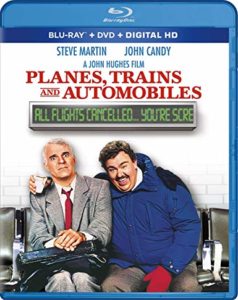 From Warner Archives comes a classic collection of 4 films that celebrate two of Hollywood's most iconic in that of Humphrey Bogart and Lauren Bacall. The set includes "To Have and Have Not", "The Big Sleep", "Dark Passage", and "Key Largo". Bring love this Holiday season with these enchanting yet at times suspenseful romantic classics. Available directly at Amazon below, or at their main website > HERE
Purchase BOGART and Bacall Collection on Blu-ray today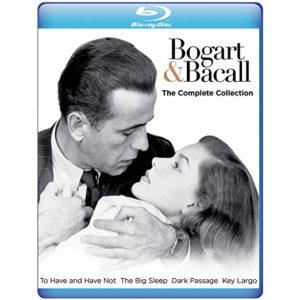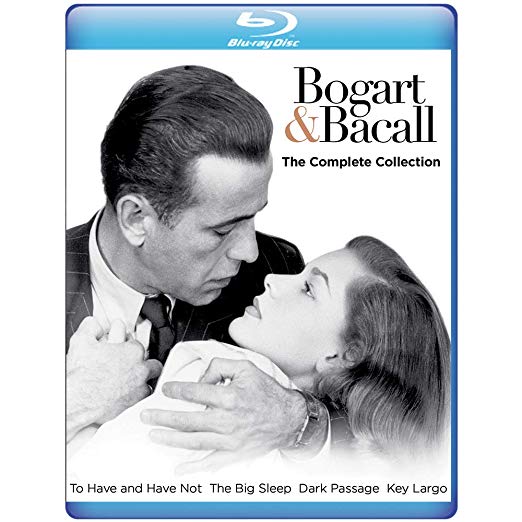 THE HOUSE WITH A CLOCK IN IT'S WALLS may have just slipped under your radar or you've seen it and enjoyed it. Gift this magical adventure that tells the spine-tingling tale of 10-year-old Lewis (Owen Vaccaro), who goes to live with his uncle in a creaky old house with a mysterious tick-tocking heart. But his new town's sleepy façade jolts to life with a secret world of warlocks and witches. Based on the beloved children's classic book.
Purchase THE HOUSE WITH A CLOCK IN IT'S WALLS on Blu-ray today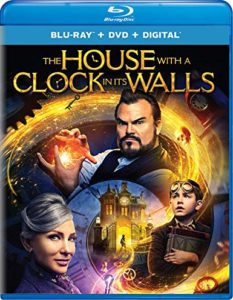 The summer smash hit MISSION IMPOSSIBLE FALLOUT needs little to no introduction and is a must own for all fans or casual fans of the Mission Impossible franchise. The films have gotten better and better with each installment and are showing no signs of stopping. Whether you are caught up on the series or not you can enjoy this one right from the jump with little to no background on the franchise itself.
Purchase MISSION IMPOSSIBLE FALLOUT on 4K Blu-ray today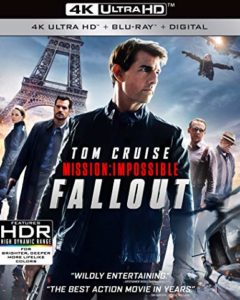 A holiday classic that is worth the story, laughs, and good times that should be apart of every household's Christmas collection.
Purchase SCROOGED on Blu-ray today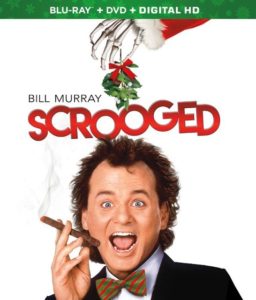 One for the entire family and sure to be a blast with any young boys and girls. My son is a huge Transformers fans, and whether you're new buying for your family or another this right here is the ultimate set in regards to Picture and Audio Quality. All the movies on Ultra HD Blu-ray with Blu-ray discs inside as well for the regular movies.
Purchase Transformers 4K Collection on Ultra HD/Blu-ray today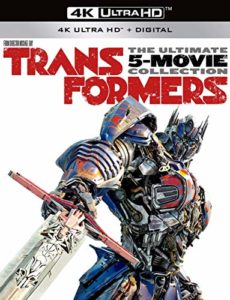 A lovely gloss SteelBook case for a war genre classic with new beautiful cover art and a well received blu-ray transfer. Introduce Platoon to someone who's never seen it with a nice lush looking gift with this pretty package.
Purchase PLATOON on Blu-ray in a SteelBook today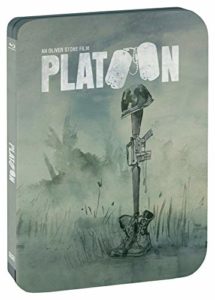 If you really want to impress that special someone, especially anyone who grew up with or enjoys video games then look no further then this premium package with all the physical extras for the blockbuster hit from Steven Spielberg that is READY PLAYER ONE. This edition comes from Hong Kong from a label called MantaLab. They make premium packages for blu-rays that are region free, and English friendly.
Purchase READY PLAYER ONE in a SteelBook Premium Package today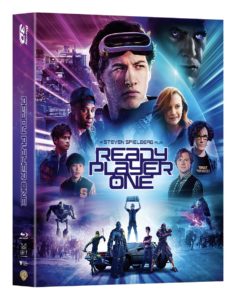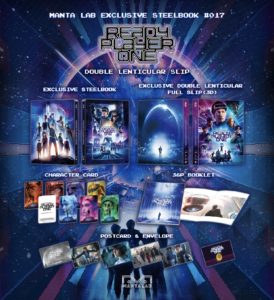 If your recipient is one of those who loves a good scare no matter what time of the year it is. Then look no further then the year's scariest HEREDITARY! Also an iconic classic in that of HALLOWEEN released to Ultra HD Blu-ray 4K recently and can be had for a bargain price.
Purchase HALLOWEEN on Ultra HD/Blu-ray today
Purchase HEREDITARY on Blu-ray today