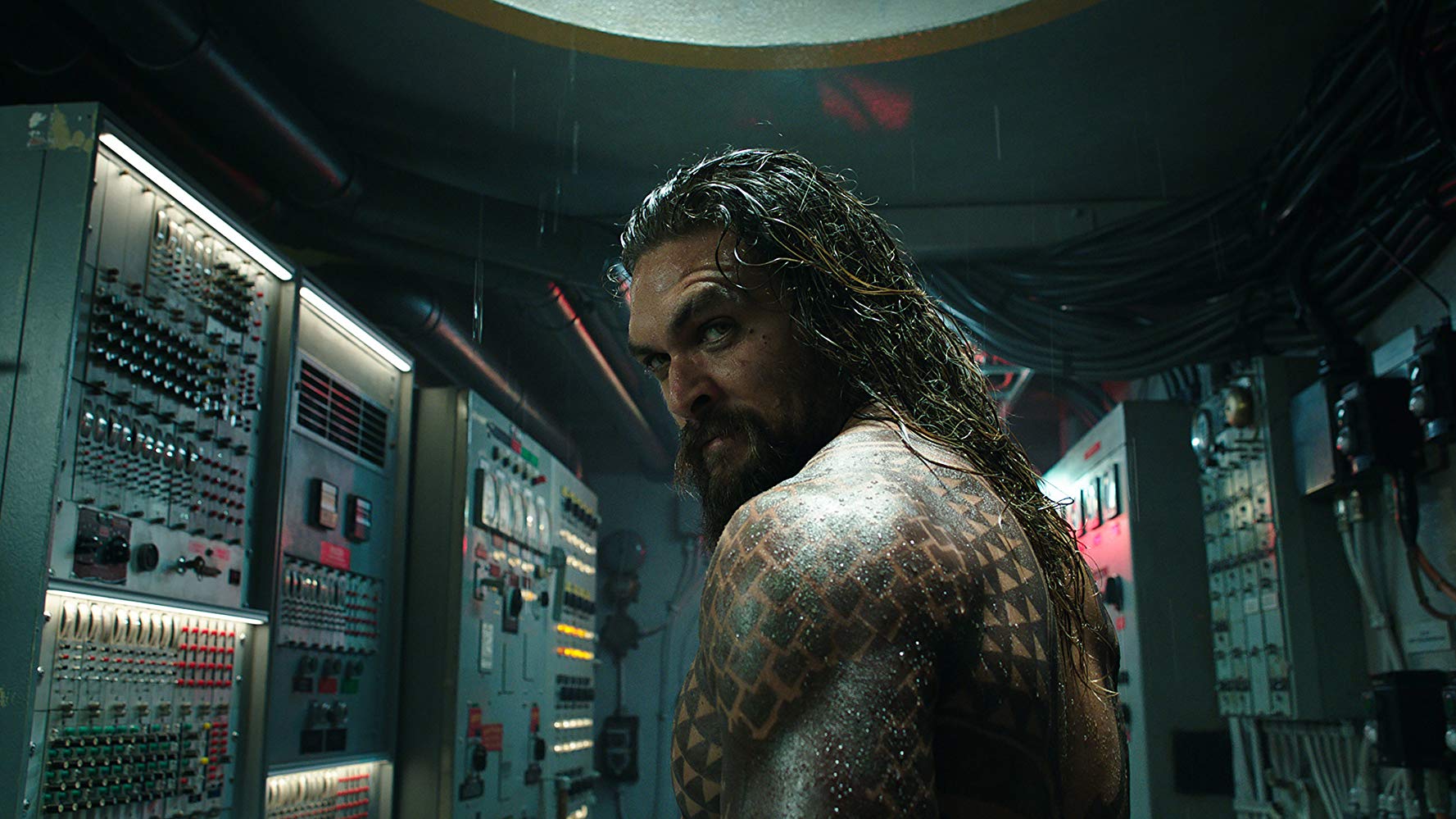 AQUAMAN is large and in charge as the DCEU proves that its heart is still beating.
By Matt Cummings
The road through the DCEU has been at once well-paved (WONDER WOMAN) and and not so much (BvS: DAWN OF JUSTICE). Luckily, JUSTICE LEAGUE was good enough to keep interest among moviegoers satiated by introducing several new and interesting heroes including Aquaman (Jason Momoa). His official origin story of the same name arrives 6 months too late to make the big summer bucks but entertains nevertheless, proving that the heart of the DCEU is still beating.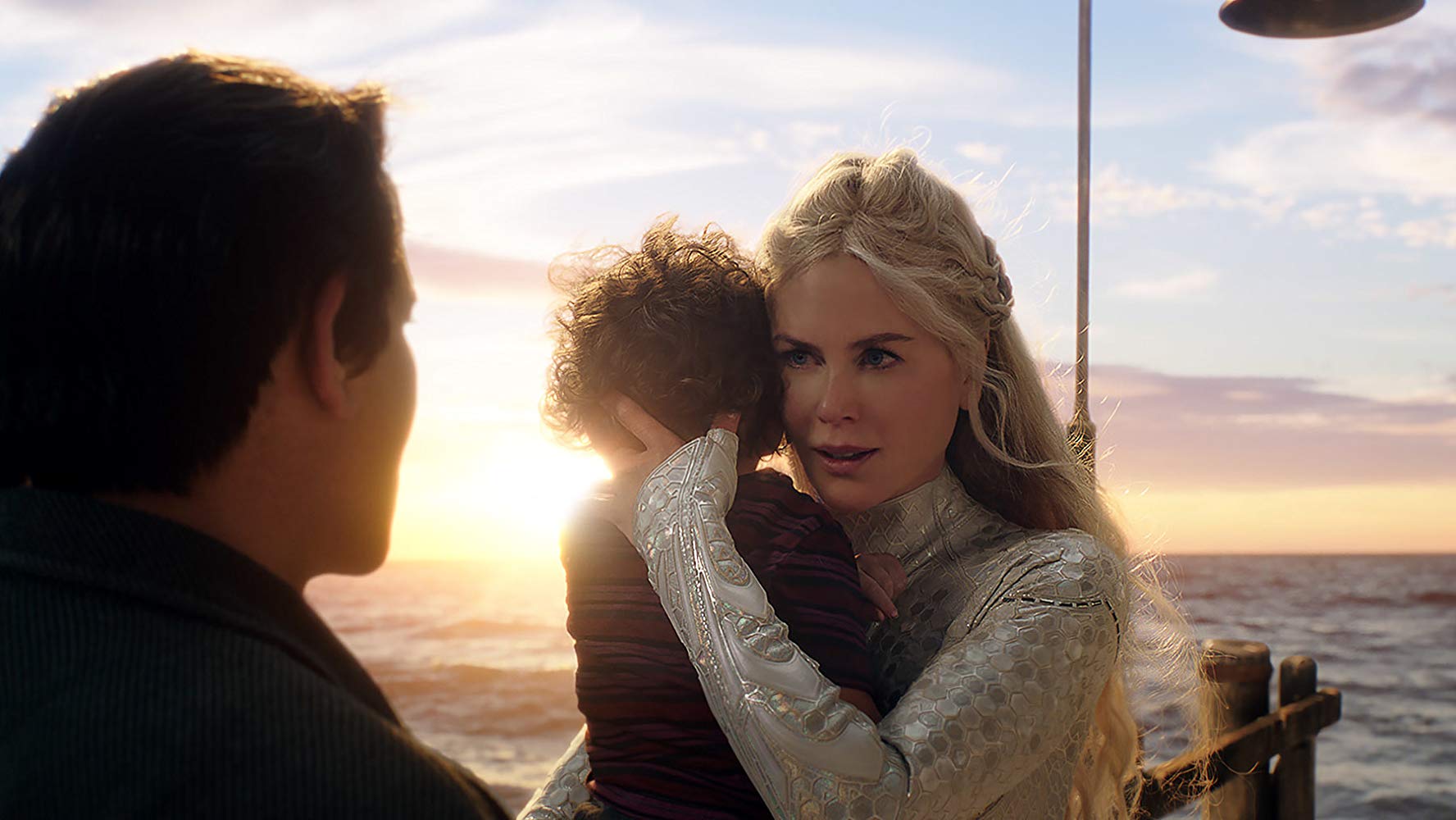 THE MOVIE
A child born of two worlds – Atlantean and Human – Arthur Kent is raised by his father but unaware of the location of his superhuman mother Atlanna (Nicole Kidman), who returned to Atlantis years before. He is also unaware that Atlantis' King Orm (Patrick Wilson) is plotting to destroy humanity for their treatment of Earth's oceans, forcing each of the disparate underwater kingdoms to join him including King Nereus (Dolph Lundgren). In an effort to save the planet from war, Nereus' daughter Mera (Amber Heard) appeals to Arthur to claim his birthright and seize the throne. But the wild and tempestuous Arthur might not be ready, as Orm and the shadowy Black Manta (Yahya Abdul-Mateen II) conspire to not only destroy humanity but Arthur as well.
AQUAMAN is big, silly and cheesy, loudly unfraid of its shortcomings but ready and able to entertain. And it certainly does that. There's a lot to unpack in Director James Wan's underwater world: there's fierce tribal clashes, outdated royal traditions based on violent clashes, and a menagerie of undersea creatures whose whose mysteries are smartly handled. Since mankind has failed to map the surfaces of the Earth's oceans, their ignorance about living corporeal beings is similarly minor. That gives Arthur a lot of terrain to smack around the baddies while yucking it up with Mera, which is probably when the film best succeeds. Heard and Momoa have great chemistry with the latter constantly wondering if he fits into a world that rejected him from birth. Heard never feels out of place and her interactions with Aquaman eventually evolve into something like that of a life coach. But they also genuinely seem to enjoy each other's company which keeps AQUAMAN from suffering when the impressive visuals take a moment from thrilling us.
Wan's undersea world is beautiful and violent, solving the issue I had of how to move Atlantians through water without making it obvious. Wan has proven he can make both the big (FURIOUS 7) and the small (THE CONJURING), and with AQUAMAN he tries his hand at both stellar action while slipping in a message about our treatment of the planet. The latter doesn't come off quite as well as does the rest, but there's a lot Wan must do here, and given the rather epic 143 minute runtime he does an admirable job of selling this world. He's assembled a great cast and the production value here is also quite good. For a film with so much CGI (there's probably 10 minutes that isn't), most of it works quite well and should work well on large-format screens. I've never been excited about Patrick Wilson in anything serious and here he does well enough as a sympathetic baddie concerned with humanity's pollution of the planet, but perhaps my feeling are based on Wan's mistreatment of Orm over Wilson's performance; it's fine but nothing spectacular. Of course Momoa owns and has owned Aquaman since he appeared in BvS, but Heard takes the largely unknown Mera to heights, while the always great Kidman and Wilem Dafoe (yeah he's here too) offset Wilson. All in all, AQUAMAN has the DNA to keep the DCEU alive while top brass attempt to figure out their next steps, but there are concerns.
For a movie with so much going for it, it's unclear why DC/WB decided to pit it against a slew of new releases including the terrific BUMBLEBEE and the instant Oscar contender MARY POPPINS RETURNS. While it's possible that CGI and other considerations forced a late release, AQUAMAN could have made a killing in October or even November, giving it time to breathe. There's also little mention of the Justice League and no cameos (apparently Wan made a conscious decision not to include them), which does force the film to succeed on its own. While it mostly does, the social message gets totally buried in punching and silly dialogue. I can imagine an even longer cut with this message intact, but perhaps that would have overwhelmed an already long movie. I'm also concerned that its late arrival might force cash-strapped Christmas families to choose between this and other more appropriate releases. AQUAMAN will be appreciated by those 12-up, while other releases enjoy a much wider appeal. With its sky-high budget of $200m, the film (as of this post) has already made $280m, but it's unclear whether it will endear itself the way WONDER WOMAN and even JUSTICE LEAGUE has in its fans. Again, an opportunity missed by the studio, but at least the numbers suggest that interest in the DCEU is still there.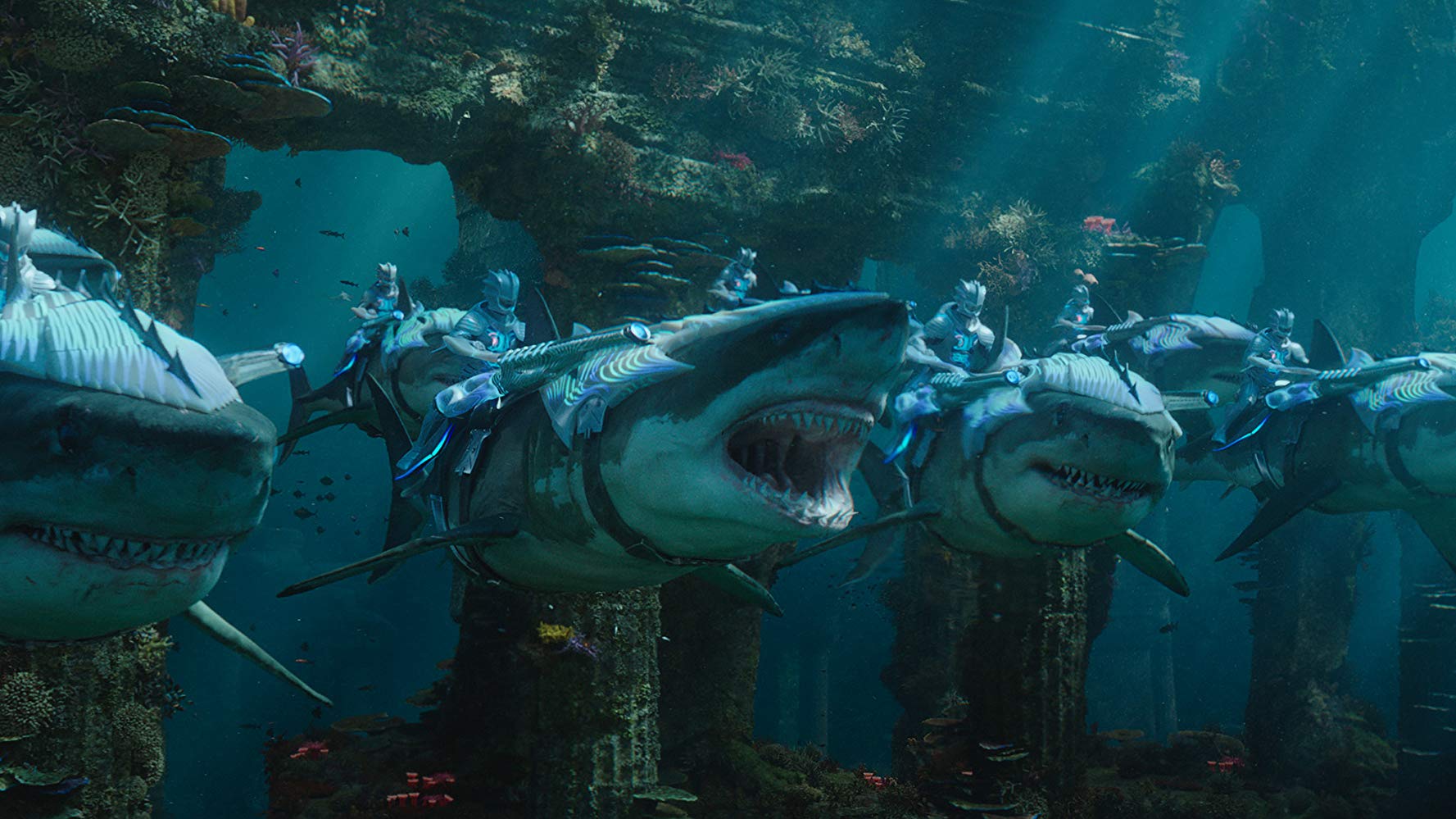 THE BOTTOM LINE
AQUAMAN is big, loud, funny, and at times a decent character movie. I can't imagine anyone else playing the titular hero now, as Momoa is steadfastly excellent. It's possible that James Wan pulled this one off, which would say a lot for a character who was seriously maligned when I was a child. If audiences journey to the depths of the sea with him, it could give the DCEU the final breath of life it so desperately wants. Sit back and enjoy a big bucket of popcorn while taking in this visual feast, but do so only after seeing MARY POPPINS and BUMBLEBEE.
AQUAMAN is rated PG-13 for sequences of sci-fi violence and action, and for some language and has runtime of 143 minutes.