A great last minute stocking stuffer is that of DOG DAYS starring Eva Longoria and Vanessa Hudgens. The family friendly film for dog lovers is rated PG.
Purchase DOG DAYS on DVD Today!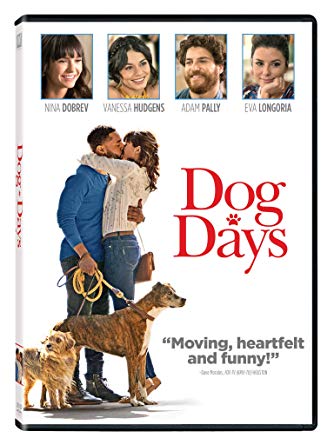 Dog Days is a 2018 American romantic comedy film directed by Ken Marino and written by Elissa Matsueda and Erica Oyama. It stars Eva Longoria, Nina Dobrev, Vanessa Hudgens, Lauren Lapkus, Thomas Lennon, Adam Pally, Ryan Hansen, Rob Corddry, Tone Bell, Jon Bass and Finn Wolfhard. The plot follows the intertwining lives of various dogs and their owners around Los Angeles.