You're invited to party hearty – and in fabulous style – with this lavish 1974 screen version of the beloved Broadway musical. Lucille Ball brings star sparkle to the title role, a high-living grande dame who's outlandishly eccentric and, when suddenly faced with raising an orphaned nephew, fiercely loving. Veterans of the New York stage original join her: Beatrice Arthur as best friend Vera, Jane Connell as prim governessAgnes, choreographer Onna White and director Gene Saks. As Mame's husband Beauregard, Robert Preston (The Music Man) sings "Loving You," written specially for the film. Jerry Herman's songs, from "It's Today" to "We Need a Little Christmas" to "If He Walked into My Life," rank among the best show tunes ever. For a grand time, bring home Mame.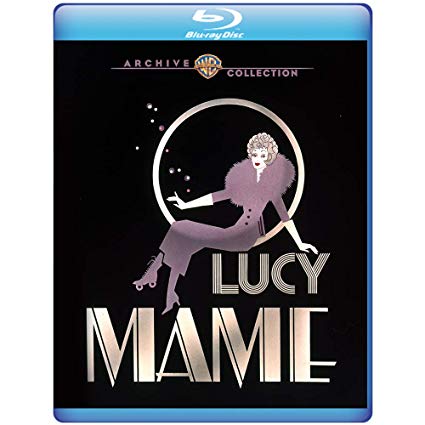 Check Out MAME On Blu-ray Here Directly At Warner Archives
VIDEO QUALITY / AUDIO QUALITY:
Absolutely beautiful 1080p transfer for MAME from the likes of Warner Archive! The film also has a great featurette titled LUCY MAME. MAME comes with a DTS HD Master Audio Track and the English 2.0 Mono track. There's always something charming about Lucille Ball ever since her I LOVE LUCY fame and MAME is no different. Great video quality and audio quality to boot and thus the quality you expect from that of titles with the Warner Archive label.