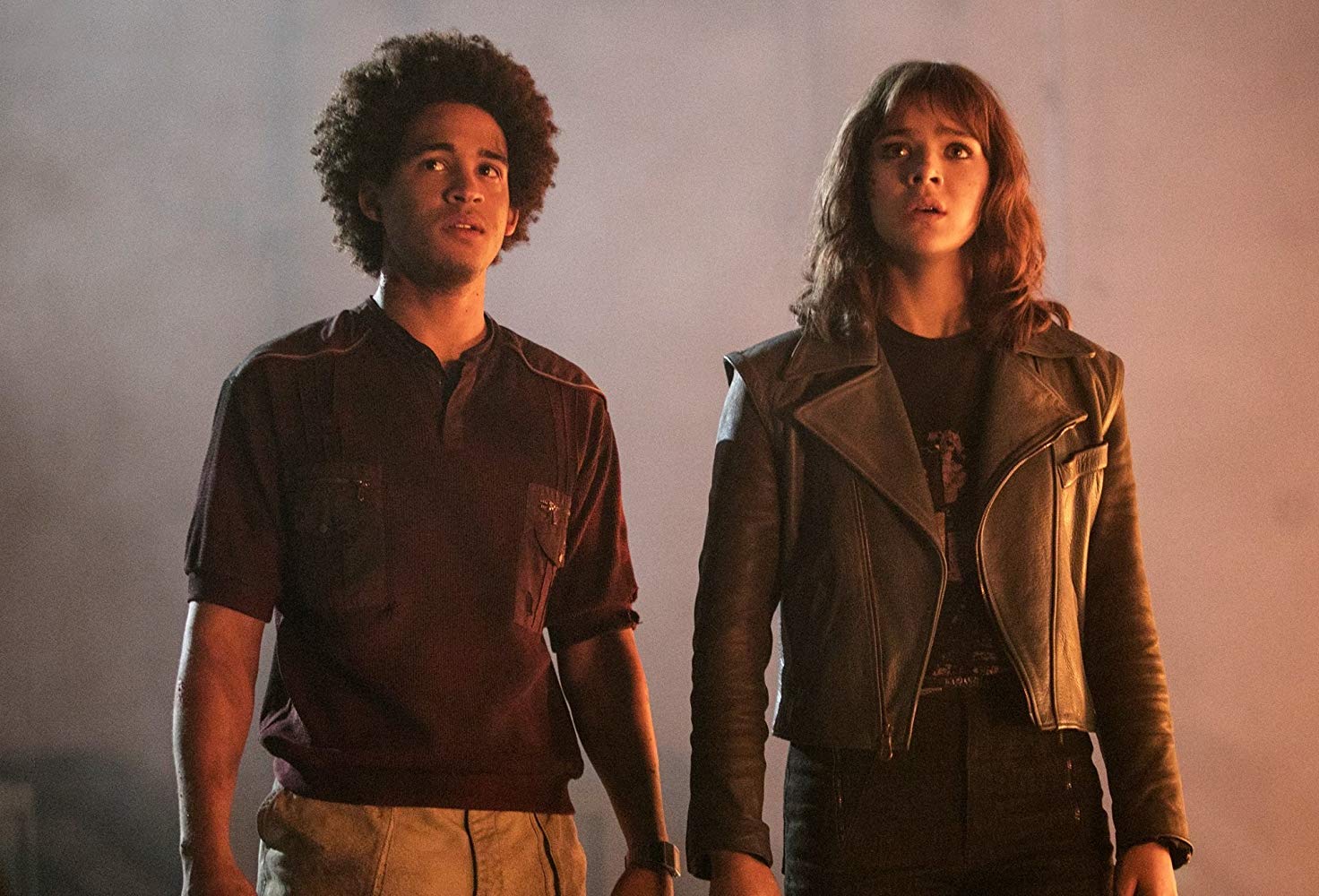 BUMBLEBEE successfully reboots the TRANSFORMERS universe by doing everything Michael Bay couldn't (or wouldn't) do.
By Matt Cummings
It goes without saying that TRANSFORMERS is perhaps the most disappointing big-budget franchise of all time. Directed by Michael Bay, the films were both a sensory overload and lacked serious character development (giant metal balls, are you kidding?) while over-sexing its stars and keeping the character development squarely on Megan Fox's body. When EXTINCTION finally dimmed in theaters to its lowest domestic haul, it was clear that the Bay franchise needed to end. Luckily, it's been reborn into the terrific BUMBLEBEE, a buddy/robot movie that's relatable, genuinely funny, and filled with stellar action that will never make you ask, "Who's fighting who here?"
THE MOVIE
Having lost a vicious war on Cybertron, Optimus Prime has sent Bumblebee to Earth in an effort to reconstitute the Autobot rebellion and prepare for the next stage of their war. Unfortunately, their enemies the Decepticons have tracked Bumblebee to 1987 Earth and damage his memory circuits and voice box. Unable to communicate with Sector 7's Agent Burns (John Cena), Bumblebee becomes an instant target for the military and is forced into hiding. Having hidden in a scrap yard disguised as a broken-down VW Beetle, Bumblebee meets the impulsive Charlie (Hailee Steinfeld) who yearns to redefine her life after her father's recent passing. As Charlie begins to realize that her new car isn't all that it seems, the Decepticons Dropkick (Justin Theroux) and Shatter (Angela Bassett) arrive on Earth and begin their pursuit of Bumblebee. Forced by circumstance to join forces, Charlie and Bee must convince Burns that he's fighting the wrong baddie, all while they attempt to hide Charlie's secret from her parents and nextdoor neighbor Momo (Jorge Lendeborg Jr.).
BUMBLEBEE is everything that Michael Bay's movies weren't: it sports a tremendous heart, as Bee tries to piece together his memory and Charlie struggles to emerge from her father's death. Both are broken and through their losses find a unique and thoroughly entertaining camaraderie. Steinfeld shines as tries to teach Bee the rules of living on Earth which include hiding from other people; that scene revealed the greatest laughter in perhaps the franchise's history, and proves that this is in no way a Michael Bay movie (although his company did produce it). Director Travis Knight has assembled a good cast, none of whom knock it out of the park but do very well in their respective moments. Lendeborg enjoys some great writing courtesy of Christina Hodson who has perfectly painted Charlie as perhaps a nod to her own youth; she gives Charlie a believable sense of self, something Bay tried unsuccessfully to do with his young cast. Charlie's fragility is matched by Bee's loss and it gives the two a meaningful playground to explore. As he adjusts to talking through music, Bee brings to us some of the most iconic songs of the 80s, while Charlie's insistence on playing the moody Smiths results in a hilarious reaction by Bee.
Director Travis Knight has quietly made a name for himself as a more serious animated director, having created KUBO AND THE TWO STRINGS. It seems to have paid off with BUMBLEBEE as he seems to both know exactly what plagued the Bay TF's and how to fix that. For the most part he does, although some of the silliness of Bay has seeped into this story. Cena – who was fantastic in BLOCKERS – frowns too much here and whose growth as a character doesn't go very far. To him, robots in disguise are a threat pure and simple. The sooner they're dead the sooner he can train for a war he'll never win. It's too bad because a smarter Burns would have given the film its final push to become truly great. He's not terrible, but it's definitely a missed opportunity although one that's mostly mitigated.
There's another element to BUMBLEBEE that works here but could face issues down the road: it succeeds because it's largely about one Autobot vs three Decepticons. As this new – and much better universe – expands, the question of how to separate/identify robots by Autobots/Decepticons will be a challenge. We are treated to an epic battle in the film's first few minutes, and there the menagerie of metal is immediately overwhelming. BUMBLEBEE works because it keeps things small, which of course isn't a style this franchise has been good at maintaining.
As I wrote in my AQUAMAN review, BUMBLEBEE also suffers from poor timing. There are a ton of films in the category that are either still playing in theaters or releasing at the same time, which will force cash-strapped Christmas families to make a choice. I hope they will choose MARY POPPINS RETURNS first, but BUMBLEBEE will definitely entertain 7-years-and-above families and probably has better prospects short term than AQUAMAN. But the fact that we have to even discuss such poor timing and entertain the "What if?" of an October or August release is an ongoing issue that I've lamented over in other reviews. And while it certainly makes a strong case to see it on the big screen, it will definitely play well once it arrives on home video.
THE BOTTOM LINE
BUMBLEBEE successfully reboots the TRANSFORMERS universe by doing everything Michael Bay couldn't (or wouldn't) do. It's filled with memorable characters, strong performances, and only slips into Bay silliness once in awhile. But it also shrinks the franchise into what it should have been all along: a strong character series about what happens when people meet powerful destructive robots. The results are more funny (and human) than you might think, which alone should be enough to encourage you to check it out. I don't think you'll be disappointed.
BUMBLEBEE is rated PG-13 for sequences of sci-fi action violence and has runtime of 113 minutes.