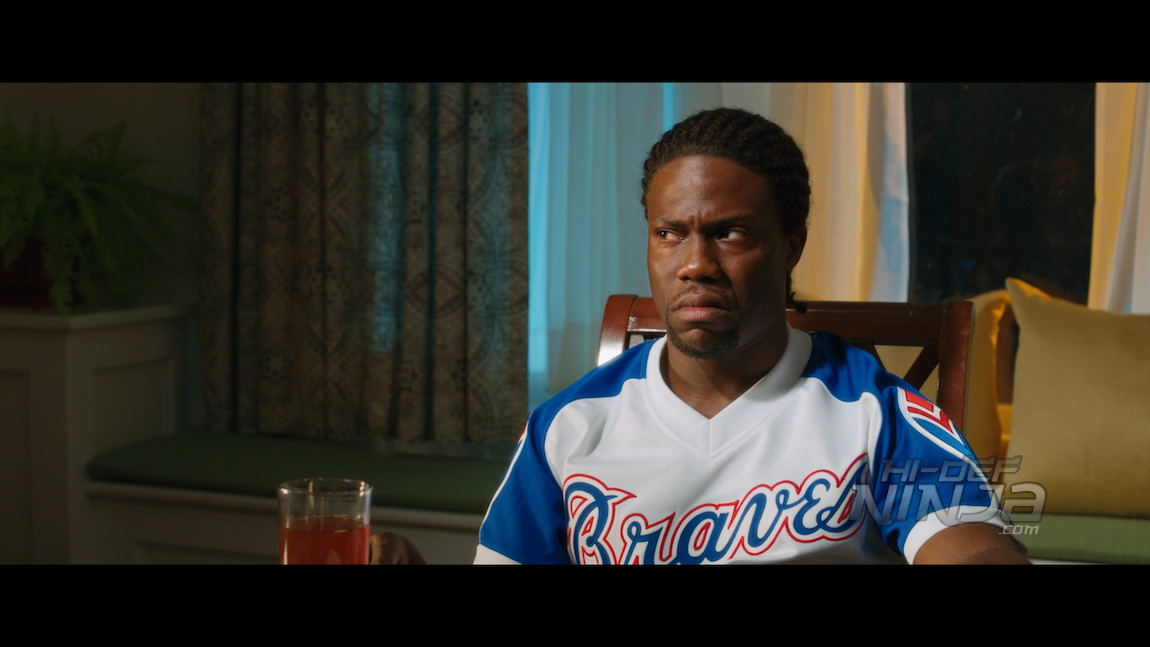 NIGHT SCHOOL Blu-ray Review
The Movie

The Video

The Audio

The Supplements
When Teddy Walker was in high school and he had to take a sort of aptitude test that was kind of a big deal. He starts losing his concentration, becomes incredibly frustrated, and leaves. 17 years later, he is the best grill salesman at his work and seems to make a lot of money to show off to his girlfriend Lisa. He learns that the owner of the grill store wants to leave him the company and retire. With this news, Teddy is going to propose to Lisa but something happens and Teddy has to find work with his best friend. The only catch is that he needs a high school diploma.
NIGHT SCHOOL is directed by Malcolm D. Lee. He has worked with Tiffany Haddish previously on the movie GIRL'S TRIP and generally works on comedies. Kevin Hart also worked on the script and you can feel his hand in this comedy. The chemistry that Tiffany Haddish and Kevin Hart on screen is nice to see. You can see that they have been friends for a bit. Also, the cast that they got for the night school class is a good mix. It's a casual comedy and I wouldn't expect more than that out of it. There are two cuts of the movie: the theatrical at 111 mins and extended cut is 116 mins.
Cast
Kevin Hart – Teddy Walker
Tiffany Haddish – Carrie
Rob Riggle – Mackenzie
Romany Malco – Jaylen
Taran Killam – Stewart
Megalyn Echikunwoke – Lisa
Al Madrigal – Luis
Mary Lynn Rajskub – Theresa
Keith David – Gerald Walker
Anne Winters – Mila
Fat Joe – Bobby
Ben Schwartz – Marvin
Yvonne Orji – Maya
Bresha Webb – Denise Walker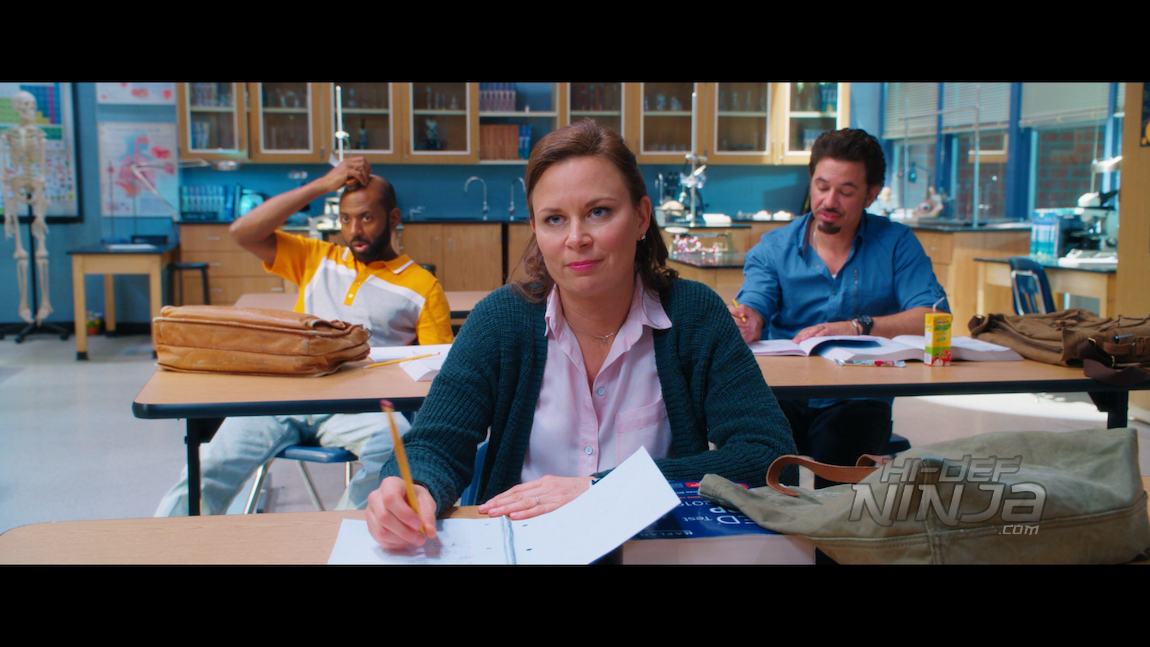 VIDEO QUALITY:
The video is a 1080p AVC presentation that has some technical issues. The images are just lacking a clean picture and have an abundance of noise. It shows up in many places and feels like the digital image has been lowered then transferred to the disc. When the scenes are darker, the contrasting makes the noise even heavier. Where I mean is in the shadows. Detailing is high in things like clothing fabrics and facial lines are clearly visible. The levels in the blacks are nice and they create some decent contrasting.
AUDIO QUALITY:
The audio is a dts:X mix that will default to a DTS-HD Master Audio 7.1 mix depending on the equipment that is being used. There are some strengths to the mix with plenty of surround movement. There are always people in the class saying things under their breath and in the school scenes. Other scenes with strong ambient sound is both inside and outside the Christian Chicken. There are rare times where there isn't something going on in any given scene. Some moments of strong bass or sound activity are during the grill store explosion or the prom. The dialogue has been mixed well and sounds clean.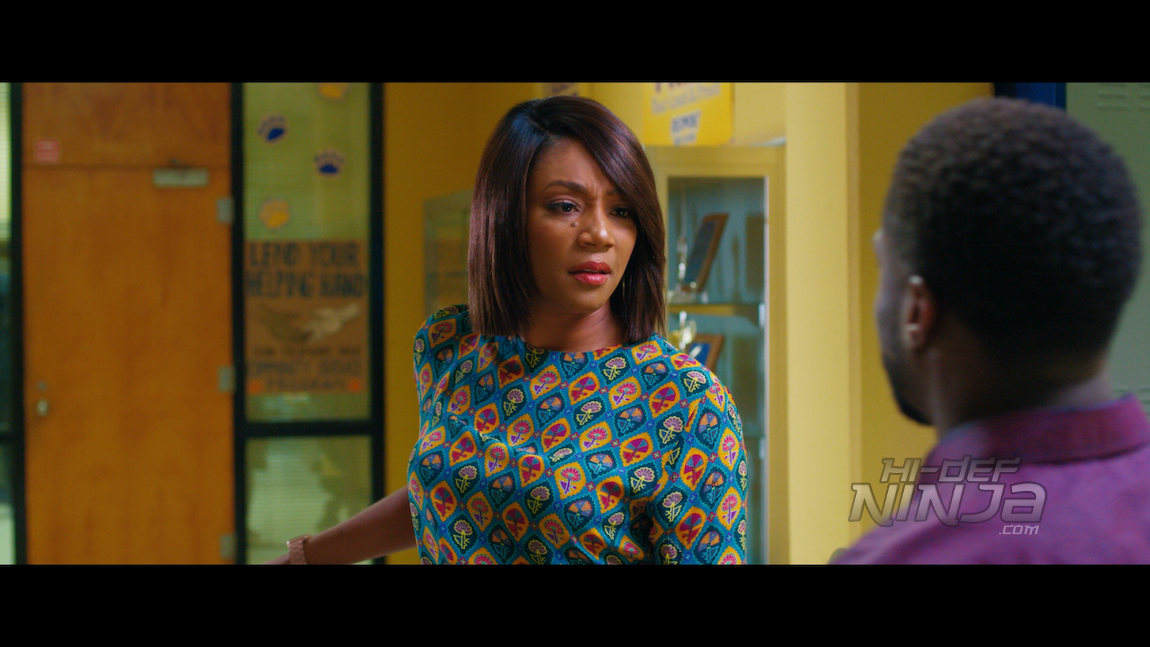 SUPPLEMENTS & PACKAGING
-Audio Commentary: with Director Malcolm D. Lee.
-Alternate Opening: Includes an optional commentary by Director Malcolm. D. Lee.
-Deleted Scenes: All with an optional commentary by Director Malcolm. D. Lee.
-Gag Reel
-Night School's in Session!: This goes over the cast with the crew.
-Who's the Student? Who's the Teacher?: This goes over the relationship between Teddy and Carrie.
-Prom Night Revisited: This is people from the film talking about their own prom.
-Cap 'N Gown 'N Giggles: This is all about the graduation scene.
-Making of the Dance Battle: This is a look at the dance scene in the gym.
-Christian Chicken: The religious chicken joint has a commercial with Teddy.
-Game Over: This looks at Maya and Teddy's relationship.
-Extended Performance "El Sueño": This is the longer cut of Luis' song.
Disc Details
2-Disc Set w/ 1 Blu-ray and 1 DVD
Digital Copy
Slipcover included with the initial release
Running Time
Theatrical: 111 mins
Extended: 116 mins
Edition Ratings
Rated PG-13 and Unrated
Region Coding
Region Free
Video Resolution
1080p AVC MPEG-4
Aspect ratio: 2.39:1
Audio Mixes
English DTS:X
English DTS-HD Master Audio 7.1
Spanish DTS 5.1
French DTS-HD HR 7.1
Subtitles
English SDH
French
Spanish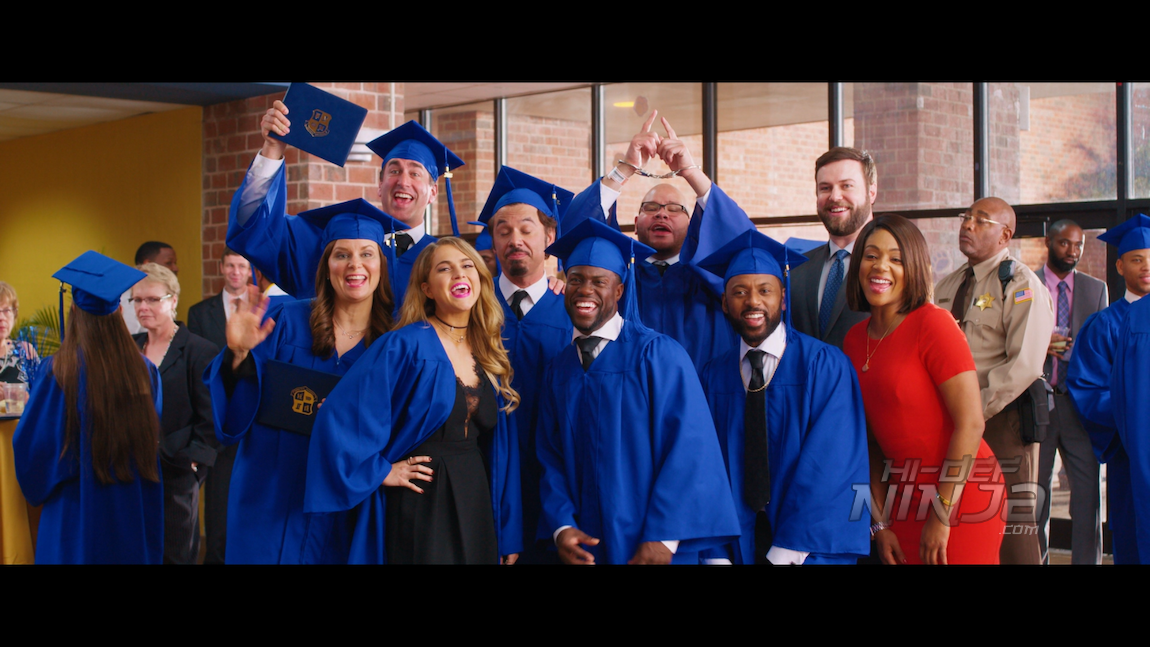 THE BOTTOM LINE:
NIGHT SCHOOL does have some definite funny moments but the movie could've trimmed about 25 mins off. It just took some time to wrap things up. The video could do with some improvements and I don't know how the UHD looks but there is room for improvement on the Blu-ray transfer. The audio definitely rates better than the video and has really nice moments in the sound field. There are plenty of extras and the list covers pretty much the entire movie. I would definitely recommend giving this a rent before you buy.