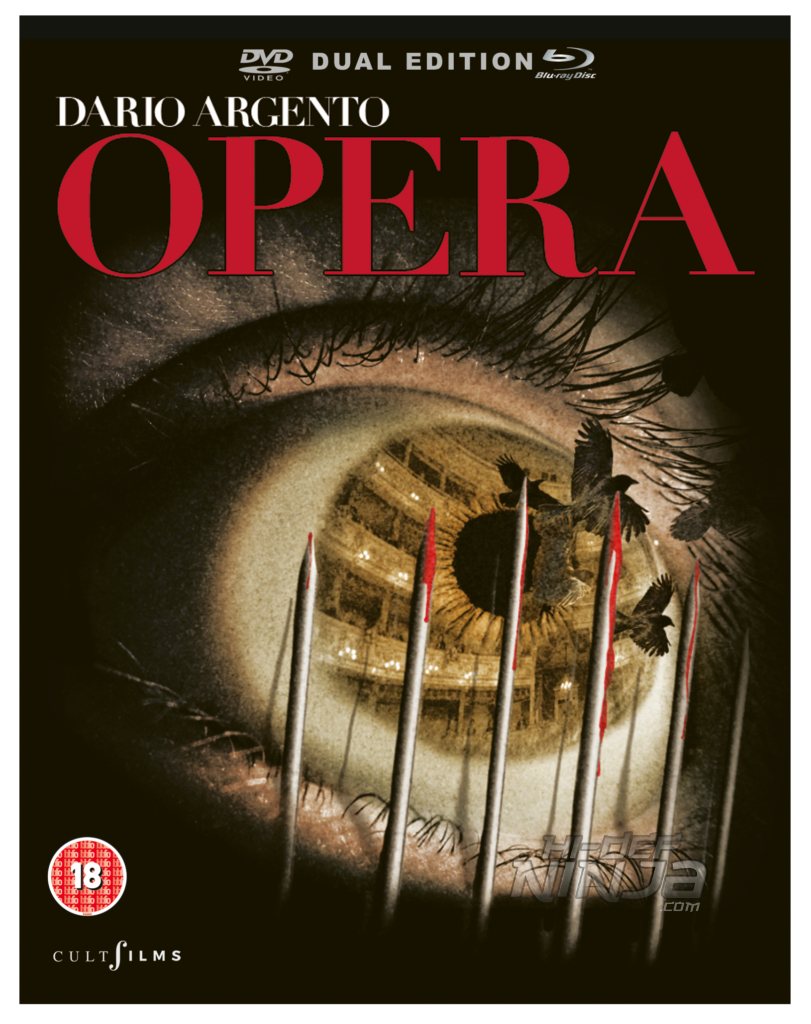 When young understudy Betty takes the lead role in a new operatic production of Verdi's Macbeth, she soon attracts the attention of a knife-wielding psycho who forces her to watch – with eyes pinned open – as he brutally despatches her friends and colleagues with sadistic delight. Can Betty free herself from this unending nightmare or does a more terrifying fate await? OPERA is a ravishing return to the giallo style Argento made his name with, awash with black-gloved killers, lavish bloodletting and the director's expressionistic Grand Guignol excess.

CultFilms is proud to bring you this gore-soaked terror classic in a stunning new 2K restoration, with colour regrading carried out under instruction from the maestro himself and in reference to his own, preferred, original cinema print. 
SPECIAL FEATURES
• 'Aria of Fear': a brand new candid interview with director Dario Argento, revisiting his
work from a fresh viewpoint
• 'Opera Backstage': a unique behind the scenes documentary about Dario Argento
directing Opera.
• Restoration featurette: from rawscan to the regraded, restored and reframed final vision
We have kindly been given a copy by our friends over at Cult Films to give away to one lucky winner! To be in with a chance, simply leave a comment with an answer to the following question – If you were a serial killer listening to music, what would your personal soundtrack have in it's playlist?
Entrants must have a UK address for the prize to be sent to