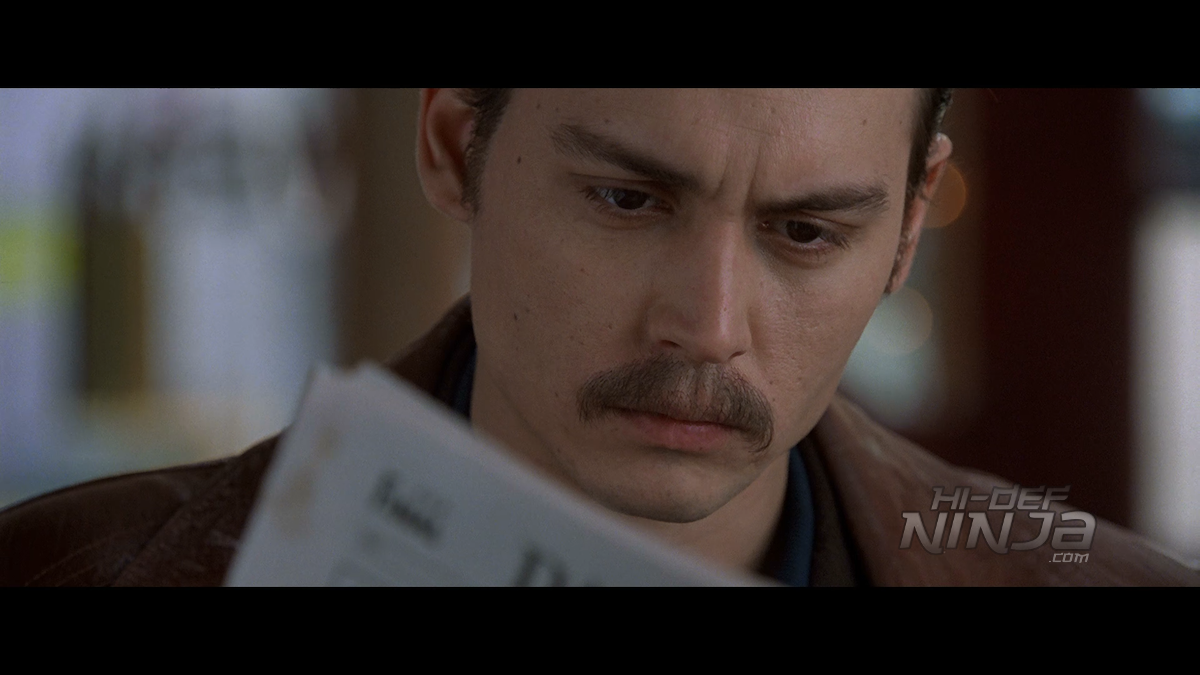 DONNIE BRASCO Blu-ray Review
The Movie

The Video

The Audio

The Supplements
Benjamin "Lefty" Ruggiero is an old gangster and he wants to know about a guy he has seen around. The guy's name is Donnie Brasco and he is a jewel guy so Lefty wants him to lay off a diamond ring that he was given as payment.
After looking at it for about 3 seconds, Donnie tells him that its a fake and Lefty wants him to come with him to the man who gave it to him to make things square. After it gets figured out, Lefty takes Donnie under his wing on how to be a wise-guy. It turns out that Donnie is actually an undercover FBI agent named Joe Pistone and has been looking for an "in" to the New York mafia.
DONNIE BRASCO is directed by Mike Newell. He has directed a lot of other films including HARRY POTTER AND THE GOBLET OF FIRE and MONA LISA SMILE. This is regarded as one of the best in the mafia film genre because it is from a different perspective than the typical films of this type. The viewer gets to watch this agent in this downward spiral and how hard it is to do his job when becoming friends with the criminals. The acting is well done and to watch the high skills of two generations: Al Pacino and Johnny Depp. Pacino's portrayal of a loser of a gangster is incredibly convincing and liking him isn't difficult. Depp's role is a bit more complex with a man who is slowly losing himself, his family, and his morals.
Cast
Al Pacino – Lefty
Johnny Depp – Donnie Brasco
Michael Madsen – Sonny Black
Bruno Kirby – Nicky
James Russo – Paulie
Anne Heche – Maggie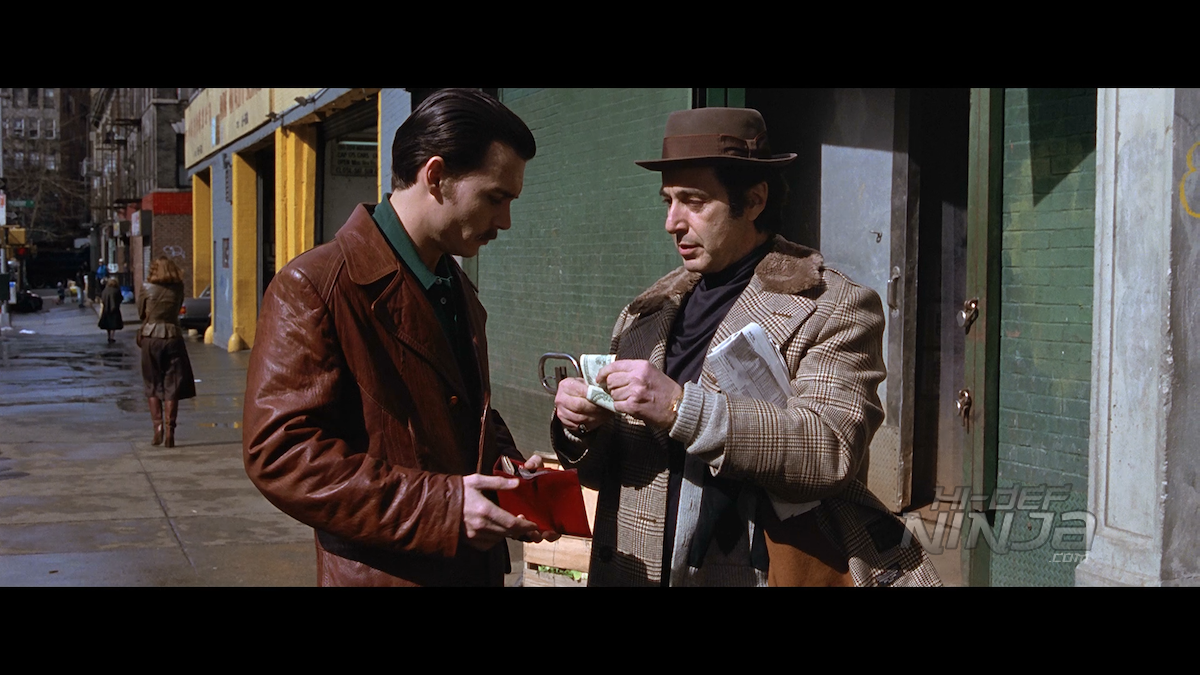 VIDEO QUALITY:
The video is a 1080p AVC presentation that has a good look to it. There are a few upticks in color but the movie, overall, has a tamer tone such as the lighter pastels from the time period. The skin tones are warm and natural. Some of the higher contrast is in the daytime with the bright sunlight making some deep shadows. Some of the images in lower light have a softer look and the detail levels decrease.
AUDIO QUALITY:
The audio is a Dolby Digital 5.1 mix. This is the same track that is on the DVD release so some of the robust sound and layers that you might find in an HD mix is lacking. That being said, in some of the club scenes and portions with louder music, the sound is clear. The LFEs are on the lighter side so you lose something in the low-end audio. The dialogue is clear and well prioritized.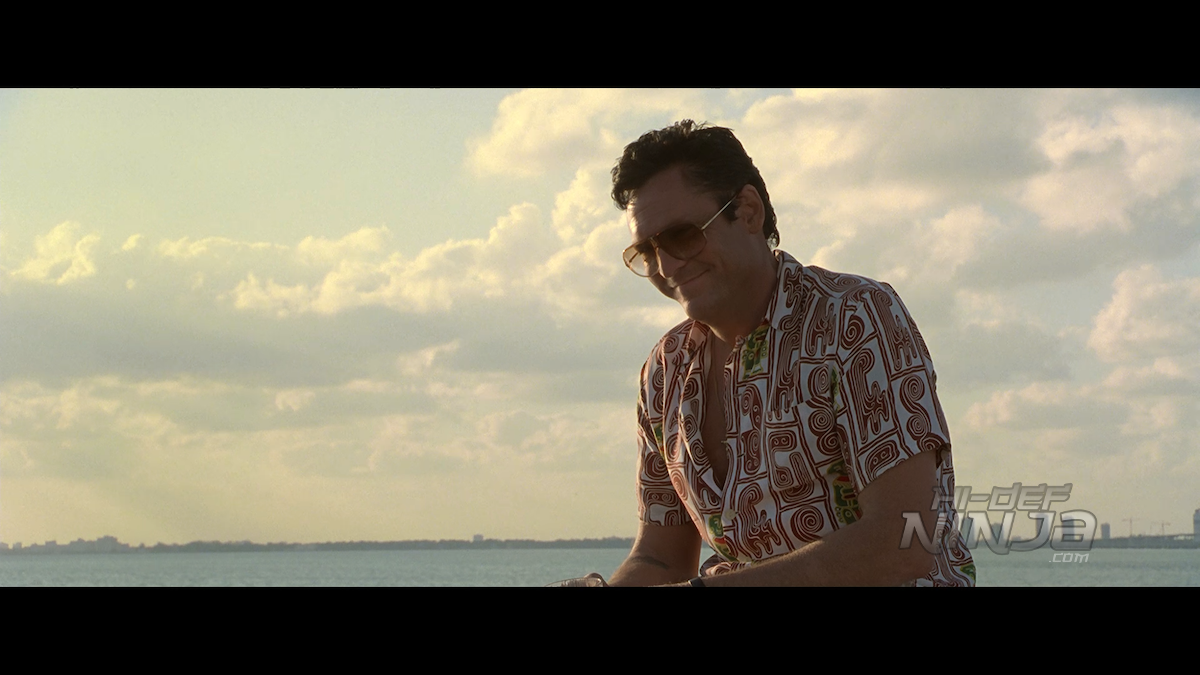 SUPPLEMENTS & PACKAGING
There are no extras included.
Disc Details
2-disc set w/ 1 Blu-ray and 1 DVD
Running Time
127 mins
Edition Ratings
Rated R
Region Coding
Region A
Video Resolution
1080p AVC MPEG-4
Aspect ratio: 2.40:1
Audio Mixes
English Dolby Digital 5.1
Subtitles
none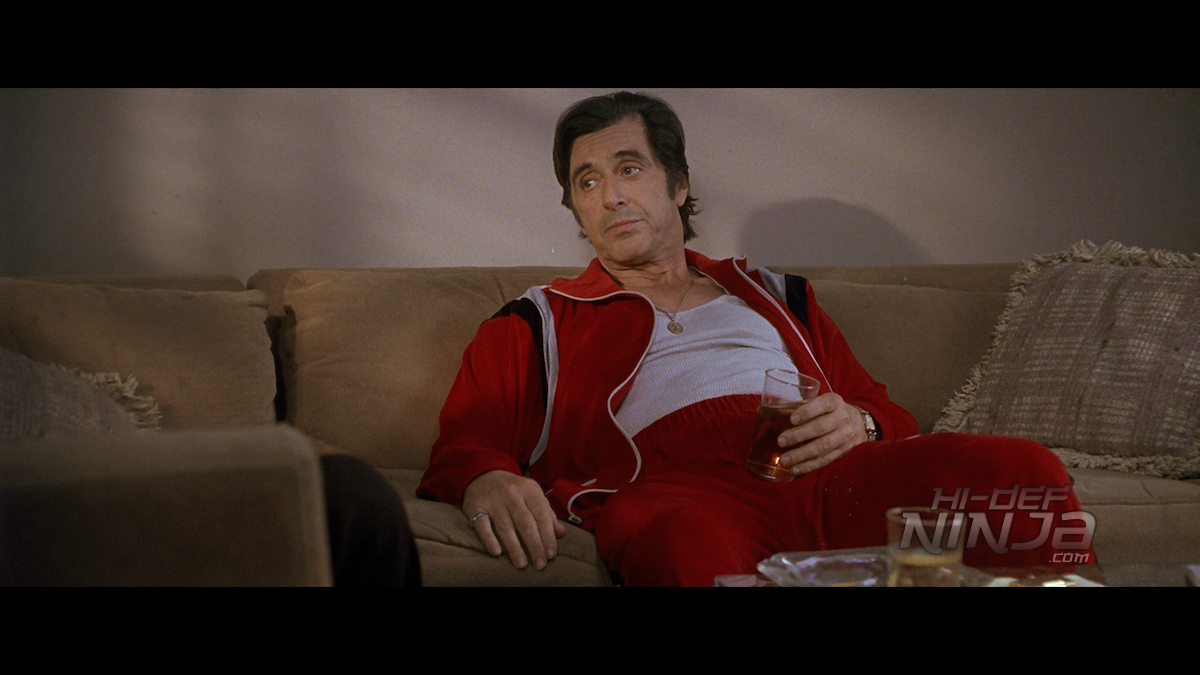 THE BOTTOM LINE:
DONNIE BRASCO is deserving of its high rating in the mafia genre and it never gets old. It has big characters in a tight story with great acting from its top-notch cast. The Blu-ray has a solid video transfer and a decent audio mix. I just wish that it had the upgrade of an HD audio mix. It is also a shame that there are no extras included even if they would've ported them from the old DVD release. Either way, if you're looking to update this from the DVD or want to own to for the first time, I can say to give this version a look.