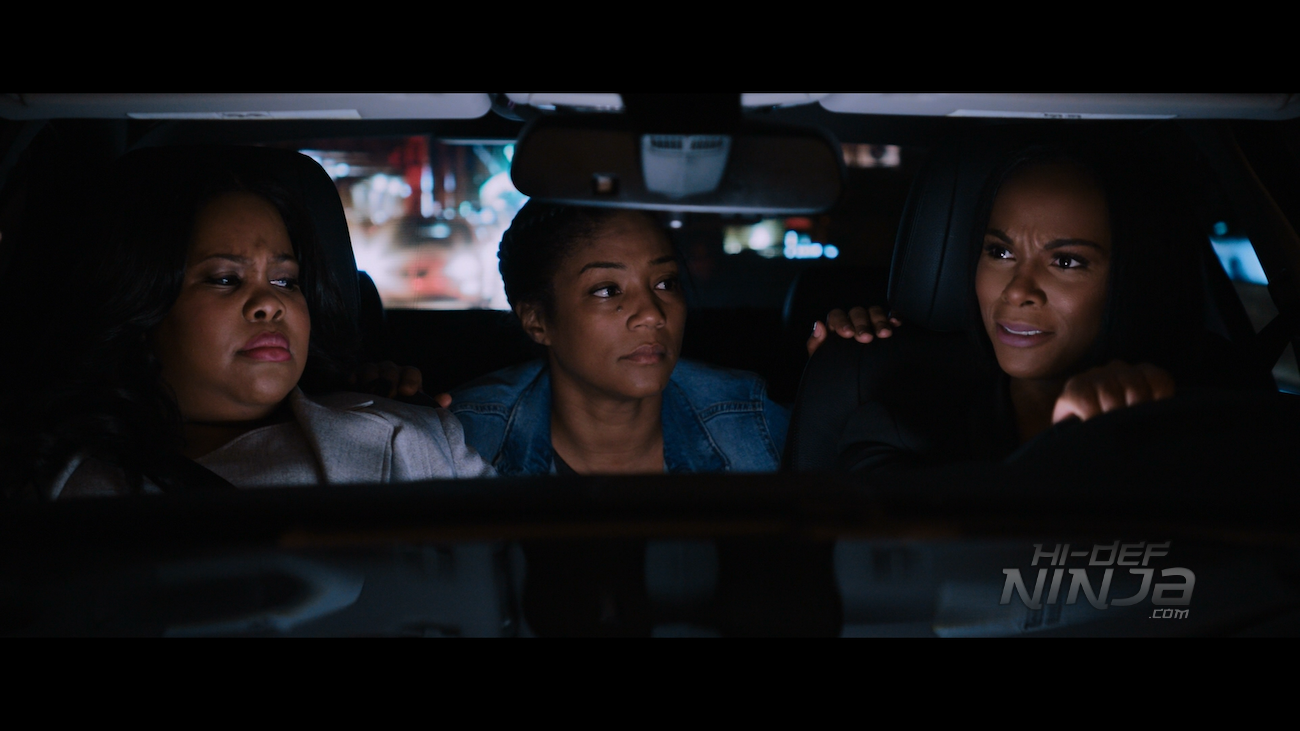 NOBODY'S FOOL Blu-ray Review
The Movie

The Video

The Audio

The Supplements
Danica works for a marketing firm and she is given a big project to work on with her friend/coworker Kalli. She has also been in an online relationship with a guy named Charlie but she hasn't met him in person. She hasn't even had a video call with him. Lola, Danica's mom, has asked her to pick up Tanya from jail. Tanya is Danica's sister and recently paroled but she is a whole lot of inconvenience that Danica ins't used to.
NOBODY'S FOOL is written and directed by Tyler Perry. It's a comedy film and I have said before that this genre is subjective. Well, this isn't exactly my type of comedy but I do like Tiffany Haddish. The difference here is that they have taken Haddish and just allowed her to pump-out lines with no filter. I can't tell if it's completely add-libbed or scripted with her adding lines. The cast also looks somewhat lost in not being sure what she will say next.
Cast
Tika Sumpter – Danica
Tiffany Haddish – Tanya, Danica's sister
Whoopi Goldberg – Lola, Tanya and Danica's mother
Omari Hardwick – Frank, the coffee shop guy
Amber Riley – Kalli
Mehcad Brooks – Charlie
Missi Pyle – Lauren Meadows
Jon Rudnitsky – Benji
Chris Rock – Lawrence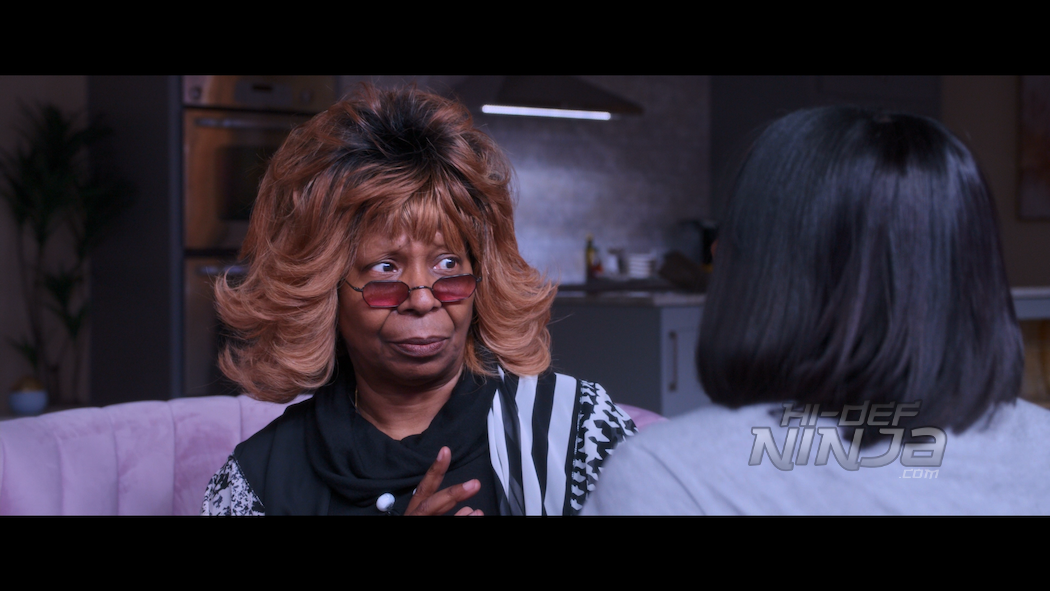 VIDEO QUALITY:
The video is a 1080p AVC presentation that has a digital look to it with a very clean transfer. The lines that differentiate the people from their respective backgrounds are crisp and create some excellent contrasting. The details in the images are also incredibly sharp with intricacies and writing that should be tough to read. Shadows and lighting are appropriately dark and also has a strong level of contrast. A lot of the coloring in clothing is bright and this is especially in the blues.
AUDIO QUALITY:
The audio is a DTS-HD Master Audio 5.1 mix and has a good presence when it comes to the music. There are solid LFEs and they are layered well with the other parts of the audio. The dialogue is clear and is also layered well.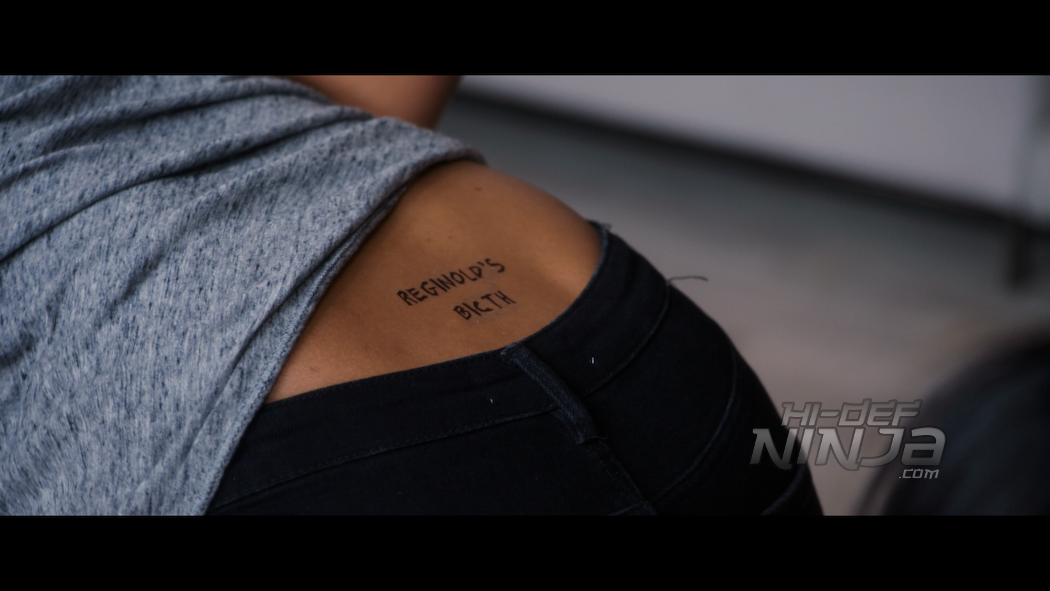 SUPPLEMENTS & PACKAGING
-Introduction by Tyler Perry & Tiffany Haddish: This is an intro to the movie by Perry and Haddish,
-Tale of Two Sisters: This looks at the characters of the two sisters.
-The Legend and the Star: Whoopi Goldberg talks about her role and mothering the two ladies.
-Mocha Latte Extra Laughs: This is with Omari Hardwick and his character.
-I'm Just Trusting Tyler Perry: This is a look at Tyler Perry on set.
-She Ready or Not: Here Comes the Wedding Crasher: This looks at the wedding scene from the movie.
-Bring the Funny: This is a look at the scene outside of the jailhouse.
-Breakfast with Tiffany: This is a behind the scenes with the cast.
-"Something New From Tyler Perry" Perfume: This is a fake perfume commercial.
-"Catfished" Perfume with Outtakes: This is also a fake commercial with some outtakes from the extra.
-Deleted, Extended, and Alternate Scenes
-Gag Reel
Disc Details
2-disc set w/ 1 Blu-ray and 1 DVD
Digital copy
Running Time
110 mins
Edition Ratings
Rated R
Region Coding
Region Free
Video Resolution
1080p AVC MPEG-4
Aspect ratio: 2.39:1
Audio Mixes
English DTS-HD Master Audio 5.1
German Dolby Digital 5.1
Spanish Dolby Digital 5.1
French Dolby Digital 5.1
Thai Dolby Digital 5.1
Turkish Dolby Digital 5.1
Subtitles
English
English SDH
French
German
Japanese
Spanish
Arabic
Cantonese
Dutch
Hindi
Icelandic
Korean
Mandarin (Traditional)
Thai
Turkish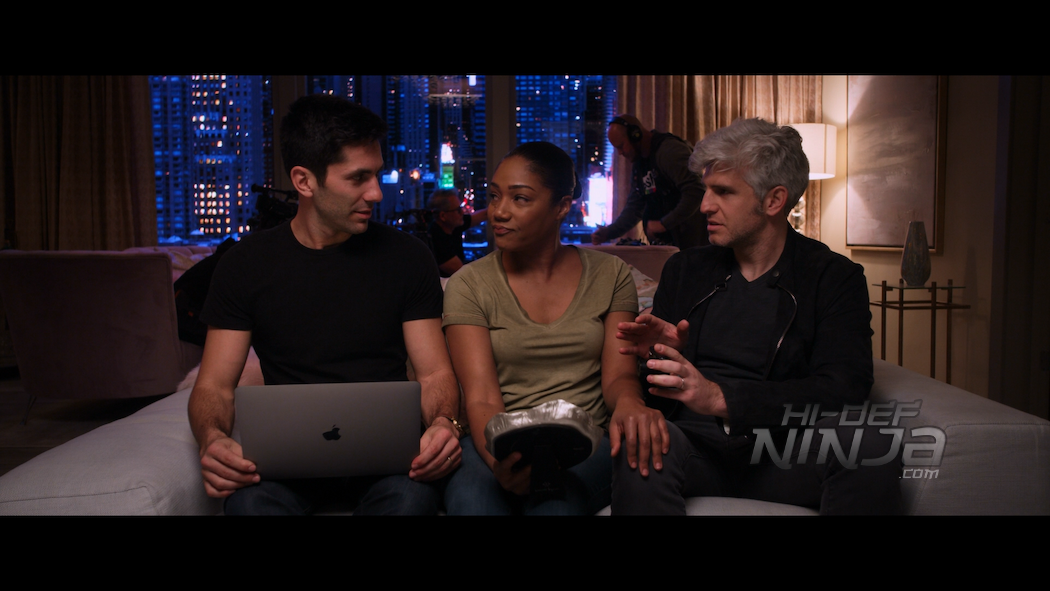 THE BOTTOM LINE:
NOBODY'S FOOL does have some comical moments here and there but this isn't really my kind of comedy. That doesn't mean that there is not an audience out there for it. I'm sure the die-hards for Haddish or Tyler Perry fans will enjoy it. The Blu-ray itself is strong in both the picture and audio areas but average in the extras category. I say take a look for yourself and maybe give it a rent first.