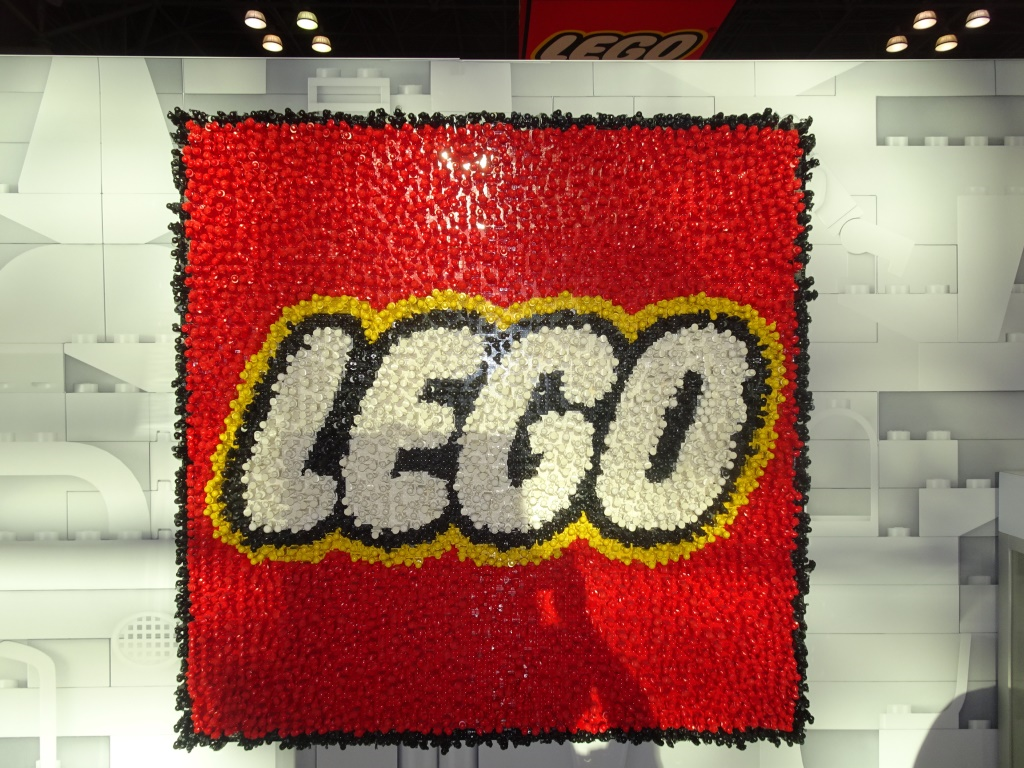 Bright and early every year the first stop at the New York Toy Fair is the LEGO® Preview Party. Taking place before the New York Toy Fair officially starts I and many bleary eyed media meet at the Javits Center lobby and are ushered to the LEGO booth to check out the newest products from the hottest lines.
I was again fortunate enough to attend on behalf of Hi-Def Ninja to view their upcoming sets including Star Wars, Marvel, DC, Overwatch, Jurassic World (which is also getting their own animated series), a brand new augmented reality line LEGO Hidden, and a brand new set in the LEGO Ideas Line – The Flintstones.
The newest line in the LEGO portfolio, LEGO Hidden Side, brings augmented reality to the LEGO products. Traditional sets blend with an app in a spooky theme to create a whole new experience for fans. The sets themselves were really neat including a graveyard, diner, mansion, and train to name a few.
The next reveal was a new set in the LEGO Ideas line – The Flintstones. The set which contains 748 pieces features the classic parts of the show including Fred and Wilma's house, Flintstones car with dinosaur ribs, and four minifigures Fred, Flintstone, Wilma Flintstone, Pebbles Flintstone, Barney Rubble.
This year also happens to be the 20th anniversary of the LEGO Star Wars line so in celebration of this LEGO will be releasing classic sets re-imagined including Anakin's Podracer, Slave-1, and a Snowspeeder to name a few. The Star Wars line also continues with many new sets in a variety of product levels. My favorite set unveiled today was the Black Ace TIE Interceptor; I can see that in my collection in the future. As Episode IX will be coming out later this year I expect we will see more product reveals around mid-year.
The Lego Movie Part 2 had plenty of sets on display; though many of these sets had already been revealed.
There are so many lines on display it's hard to cover them all but check out below for some good photos. I especially like the Jurassic World line which will be getting an animated series as well as the LEGO Technic Chevrolet Corvet ZR1 and Porsche 911 ZRZ as well as a really cool Creator Planes set.
NINJAGO!
Technic
Jurassic World
Toy Story 4
Creator
Speed Champions
Architecture
Minecraft
Overwatch
Marvel
DC Super Heroes
City
Disney
Friends
Thanks of course go to the wonderful Minifigures at LEGO and Flashpoint PR for hosting Hi-Def Ninja at the NY Toy Fair.