The Movie

Video Quality

Audio Quality

Supplements
MARY QUEEN OF SCOTS is a 2018 historical drama film directed by Joise Rourke and written by Beau Willimon, based on John Guy's biography Queen of Scots: The True Life of Mary Stuart.
Purchase MARY QUEEN OF SCOTS on Blu-ray and 4K on February 26th!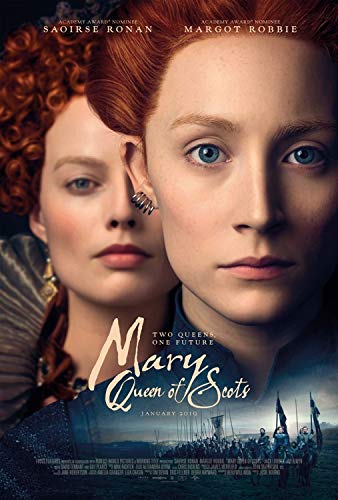 THE MOVIE:
MARY QUEEN OF SCOTS is a time period peice based in the 1560s. The film consists of two young queens fighting to be the ultimate ruler of all the land. These two cousins Mary Stuart (Saoirse Ronan) and Elizabeth I (Margot Robbie) are trying their best to one up the other. Mary is ruling Scotland while Elizabeth is ruling England. Both in fear of the other. From friendship to rivalry then to war this film displays what someone will do to gain all the power.
This film is filled with loads of betrayal, rebellion, and conspiracies that nobody can really be trusted throughout the film. Mary starts to threaten the sovereignty of Elizabeth and that's were all the trouble begins. After many lies, murder, backstabbing and fear Mary ultimately must give up her throne as all attempts to overthrow her cousin backfire and Mary's own subjects disown her.
This film had some amazing costume design and make up throughout. With Saoirse Ronan playing Mary Stuart to the best of her ability and the few scenes that Margot Robbie appears in her character is always transforming. Margot had the perfect facial expressions while she was playing the paranoid Queen of London.
The only downsides about the film is that towards the end of the film when Mary and Elizabeth start referring to each other as sisters when they are truly cousins could have thrown some people off. Also, the make up for Elizabeth got so crazy that crazy that all I could think about was the Queen of Hearts from Alice in Wonderland.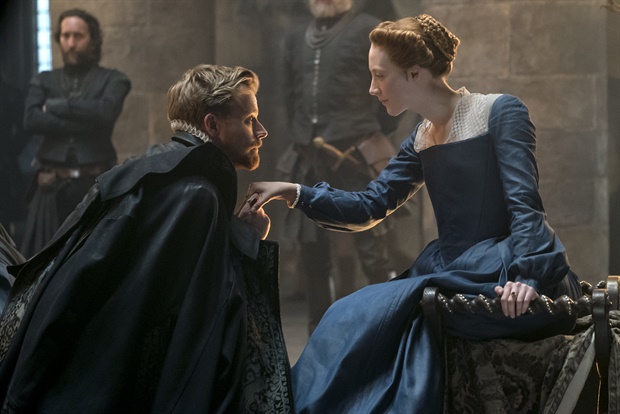 VIDEO QUALITY:
The video is a 1080p MPEG-4 AVC presentation. The quality was pretty amazing. When I watched the film in standard blu-ray I was still taken back. When viewing on 4K with all the landscape and castle scenes they looked crisp and ripe with detail. The definition also helped allow the make up and costume design to stand out fantastically.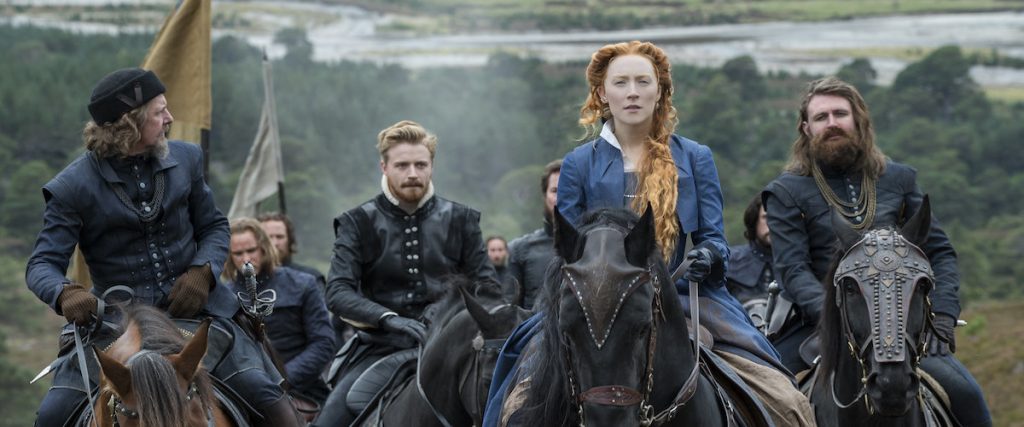 AUDIO QUALITY:
The audio is a DTS-HD Master Audio 5.1. or 7.1 depending on set up. Atmos is also included and Even on my tv speakers it sounded pretty great. The film opens up with some daunting music along with some drums beating. All you can hear is this music and the footsteps of a woman walking to her death. The suddenly the sound of waves and seagulls begin. The audio quality of this film hit all the right notes.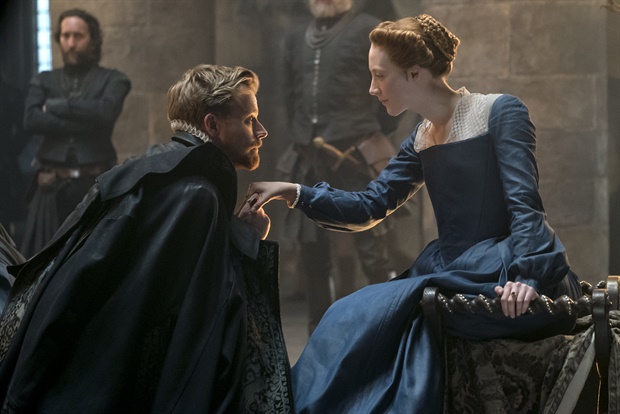 SUPPLEMENTS:
Bonus Features:
An Epic Confrontation
Tudor Feminism
Something About Marys
Feature Commentary with Director Josie Rourke and Composer Max Richter
Disc Details:
Blu-ray Disc
Digital copy
Running Time:
124 mins
Edition Ratings:
Rated R
Region Coding:
Region A (B,C Untested)
Video Resolution:
1080p AVC MPEG-4
Aspect ratio: 2.39:1
Audio Mixes:
English: Dolby Atmos
English: Dolby TrueHD 7.1
French: Dolby Digital Plus 7.1
Spanish: Dolby Digital 5.1
Subtitles:
English
French
Spanish