The OP recently announced a few new games coming up in their line up including a Talisman: Kingdom Hearts Edition and an IT skinned Clue and Monopoly along with a bespoke game coming later this year – IT: Evil Below
I did get to see the Kingdom Hearts game at the recent Toy Fair and looked really nice with beautiful art and a more streamlined game play.  No release dates yet but check out the press releases below for these game and be sure to follow The OP here to keep up to date on these and future releases.
_________________________________________________________________________________________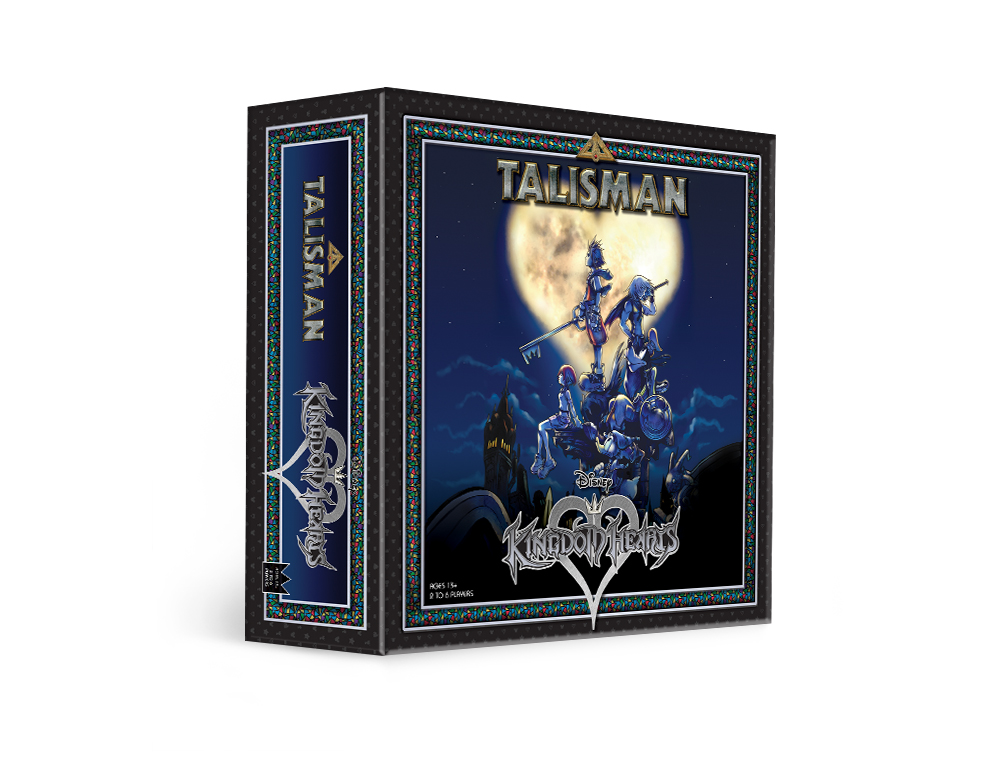 Introducing Talisman: Kingdom Hearts Edition, The OP's licensed version of the critically-acclaimed adventure hobby game, which combines the beloved Disney and Square Enix collaboration with Games Workshop's time-honored board game mechanic. Available in North America and Europe later this year, players will assume the role of their favorite animated heroes from beginning to center of a new challenge!
Following the release of award-nominated video game Kingdom Hearts III, the celebration continues as Talisman: Kingdom Hearts Edition reveals Sora, Kairi, Riku, King Mickey, Goofy, and other comrades as figures at the helm of impressive new stories and combat methods. Inspired by Kingdom Hearts lore, the 2- to 6-player game's objective compels players to acquire the needed Strength and Magic to seal the Door to Darkness and keep Heartless from consuming the communal worlds.
An artful gameboard with three regions, custom marbleized six-sided dice, tokens, and cards maintain the beloved aspects and exploratory spirit of "The Magical Quest Game" while offering lighthearted Disney nostalgia. Memorable locations such as Neverland and Traverse City, Munny-themed currency, Gummi Paths and more will comprise a brand new journey to the delight of sentimental fans.
__________________________________________________________________________________________
An ancient evil lurking under the town of Derry, Maine rises from its slumber every 27 years to terrorize the town's children, and Pennywise has yet again to emerge… this time, in eerily familiar forms that will take over your future game nights.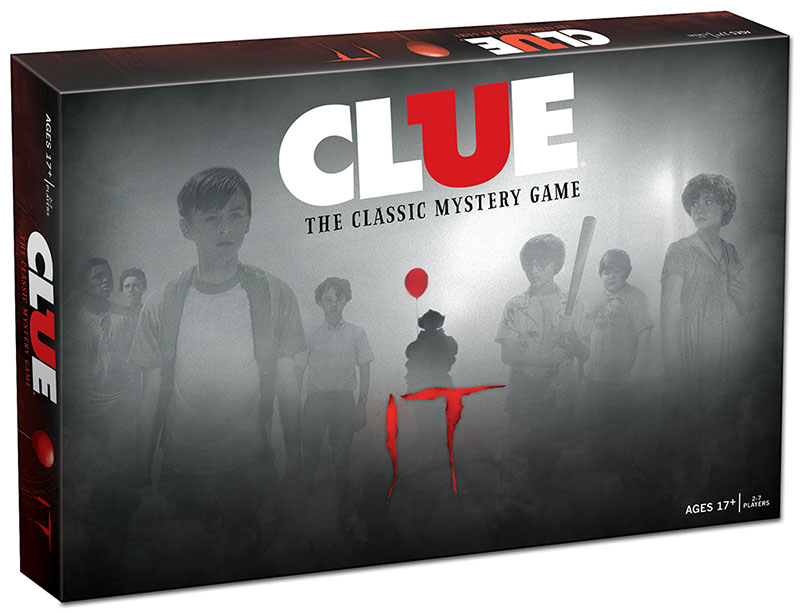 Based on the hit 2017 Warner Bros. Pictures' film, CLUE: IT takes the classic mystery game even further into shrouded chaos as Bill Denbrough and his friends attempt to determine Pennywise's Plan. Travel between the The House on Neibolt Street, the Synagogue, Derry Public Library, and moreto identify various items used to lure the town's youth, while avoiding Red Balloons that will end the operation before the menacing killer's Plan can be uncovered. CLUE: IT will be available this March.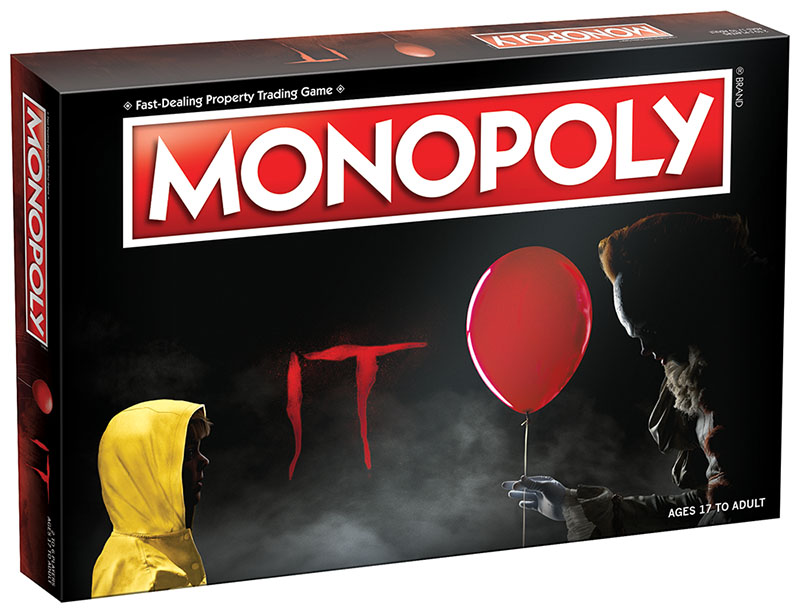 Also inspired by the highly-acclaimed film, MONOPOLY: IT makes buying, selling, and trading places in and around Derry, Maine the key to winning this uncanny twist of "the Landlord's Game." Using tokens of iconic items, such as an Inhaler, Paper Boat, and Bicycle, players can draw Encounters and Phenomena cards as they build Suburban Houses and Apartment Buildings on locations like Pennywise's Cistern and the Derry Sewers. MONOPOLY: IT will be available later this year.
IT: Evil Below is a cooperative dice and card game that challenges all members of the Losers Club to work together to drive Pennywise back into hibernation. More information about IT: Evil Below will be announced later this year!